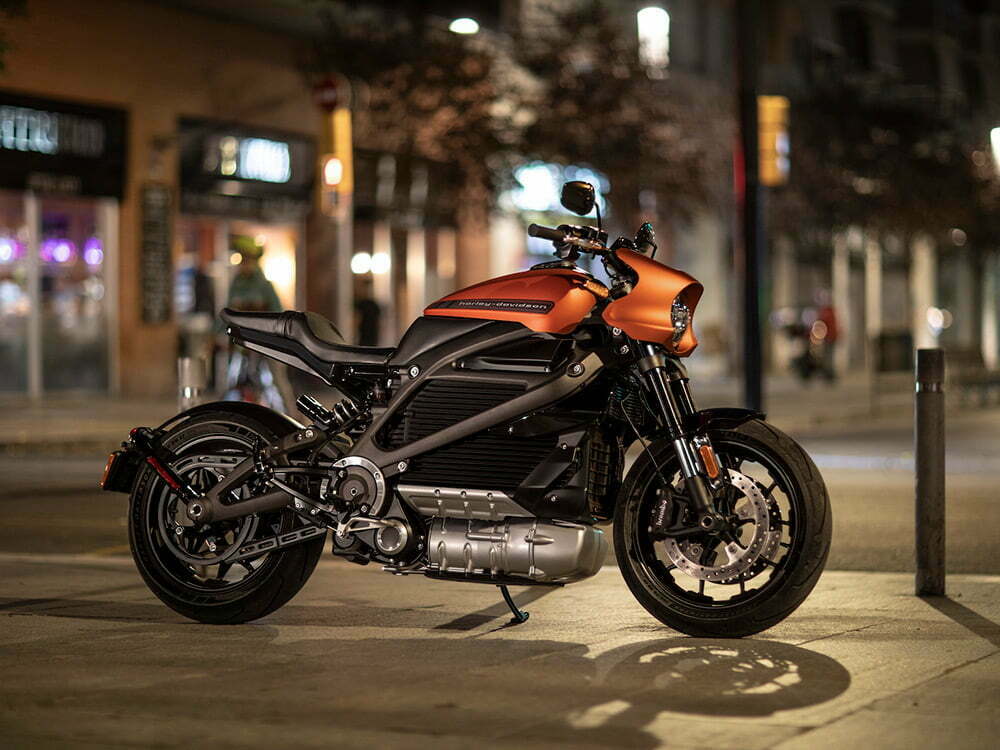 Harley-Davidson recently announced production of its electric motorcycle, LiveWire, but the announcement was little more than pictures of the bike that would soon be put into production. Now, in timing with EICMA, The Motor Company is giving us a little more details about the powerplant, chassis, design, and technology on this bike we have been waiting so long to see, but still keeping most of the critical information close to the chest. While we will have to wait for pertinent info like distance per charge and pricing, here's what we have for now:
Powering the LiveWire will be a permanent magnet electric motor mounted low and forward in the bike. It has been designed to produce a tone that increases in pitch and volume along with the speed of the bike.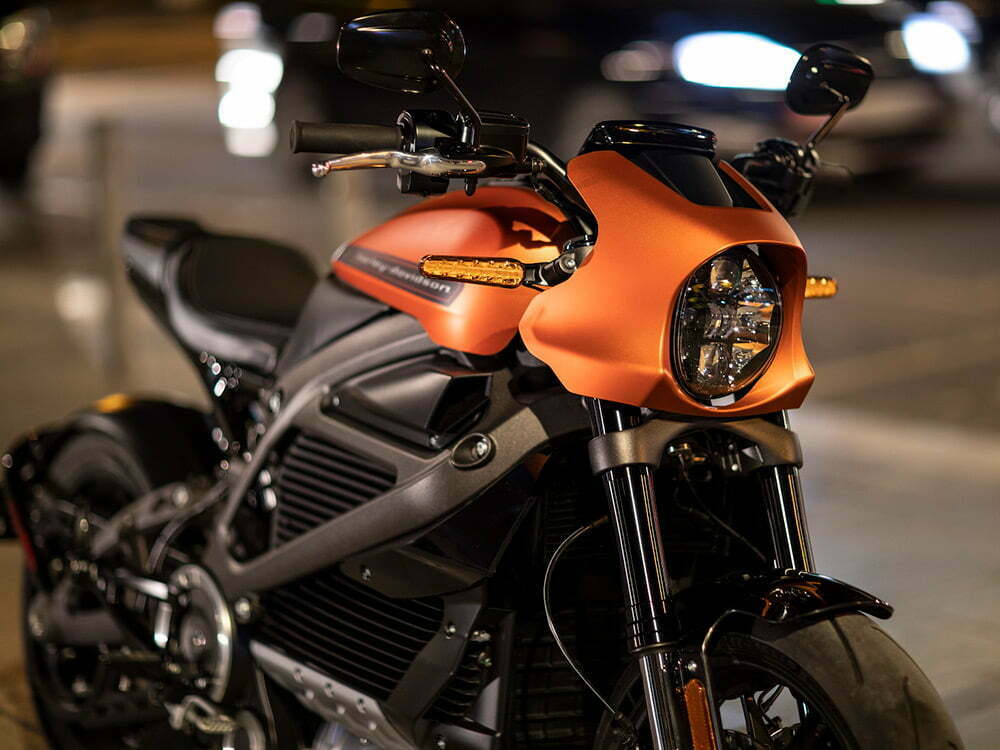 The powertrain will be a stressed member of the chassis, housed inside the aluminum frame. Showa suspension will be used both front and rear, with an adjustable rear monoshock. Brembo Monoblock front brake calipers will grip 300mm discs up front, but no mention of the brakes equipped in the rear. Cornering-enhanced ABS and traction control will both be standard features, and LiveWire will come with as many as seven selectable ride modes—four from the factory and three customizable by the user.
An all-new TFT (Thin Film Transistor) display screen promises to be bright and easy to read, while allowing riders to access navigation, music for Bluetooth headsets, digital gauges, and more. The bike features a rechargeable energy storage system composed of lithium-ion cells in a finned, cast aluminum housing. While this main battery powers the engine, LiveWire is also equipped with a smaller battery for the running lights and other smaller systems. Charging can be accomplished with either a simple Level 1 charger that is included and can plug into a basic household outlet, or with Level 2 or 3 through public charging stations at any H-D dealerships selling LiveWire.
Styling on the LiveWire is definitely sportier than any Harley-Davidson model to date, more closely resembling a naked sportbike than any of H-D's current cruiser models. The small fairing and upswept tailsection have some café style to them, while the aluminum chassis and swingarm look very modern. It looks aggressive, it looks quick and nimble, and we can't wait to find out if it is.