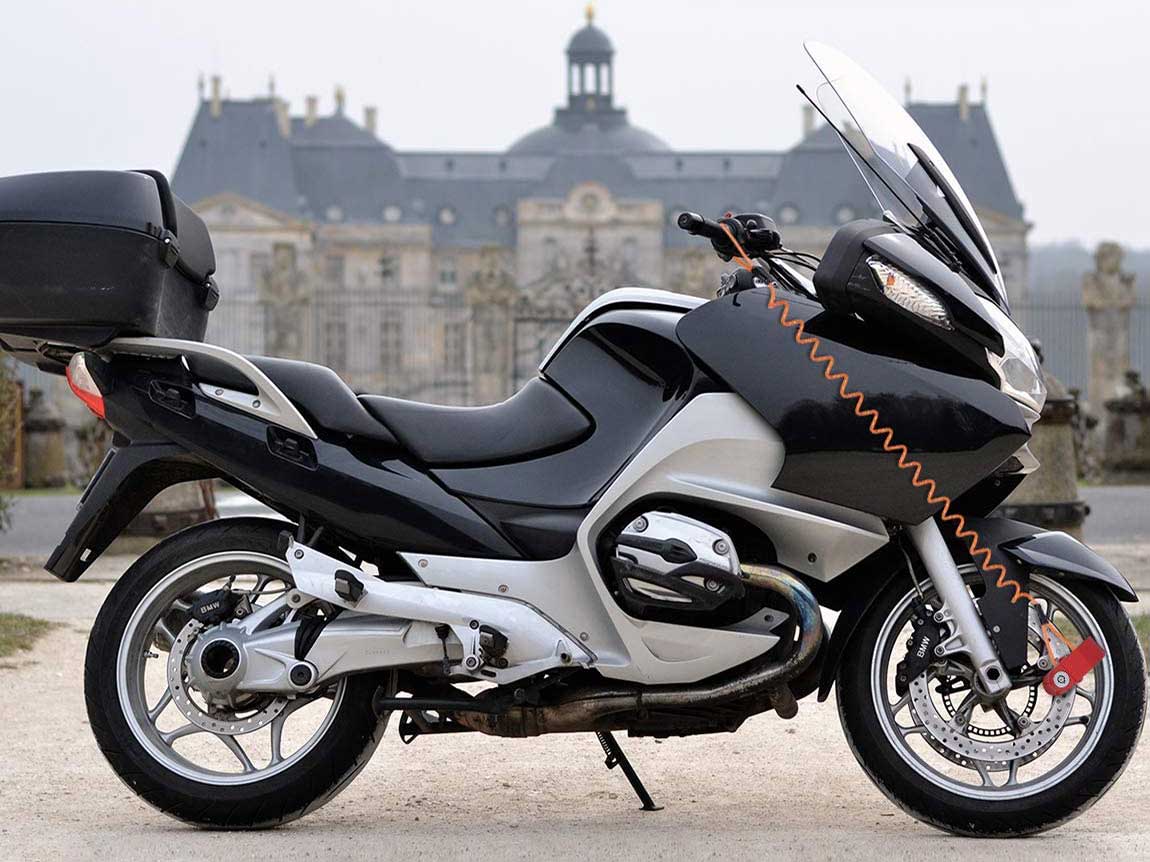 Conniving, no good motorcycle thieves. They are unfortunately out there and looking to snatch up beloved two-wheeled machines. Securing your motorcycle with a chain or U-lock is one thing, but need more? An alarm is the solution. But let's say you want even more. The answer: an alarm system that doubles as a disc lock. Deter those moto bandits and perhaps give them a little scare as well with any of these disc lock motorcycle alarms.
Warning Then Action
Any lingering jostle or tampering of this Yohoolyo lock will cause it to sound the alarm. The manufacturer specifies that if a potential thief touches your motorcycle the device would sound three long beeps. If touched or tampered with, the alarm will give off a prolonged louder sound at 10-second intervals. Think of it as a warning, and then a 110 db alerting sound shows that it means business. Deactivate by putting one of the two included keys into the lock. This lock is claimed to be waterproof and rust resistant allowing for outdoor storage.
Brightly Colored
The bright color of this alarm/lock is not only a clear indicator to bandits of the added security measure you have placed on your motorcycle, but it will also help catch your eye before you accidentally ride off with the lock still attached. Attach the bright orange reminder cable to your handlebar as well and there's not really an excuse for forgetting your motorcycle is secure. If you still forgot, a rude reminder will go off in the form of the 110 db alarm when the lock detects movement. Whether you have a Yamaha YZF-R3, Indian Scout Sixty, or Honda Grom this lock will help prevent it from getting stolen.
Self-Arming
This Lihao motorcycle alarm self-arms, and if a motorcycle snatch is attempted and the 110 db alarm goes off, it will rearm after 15 seconds. With its compact design this lock can be taken with you wherever you ride and the 6mm locking pin can fit in a variety of discs. An Allen wrench is included for battery removal/replacement. Two keys are also included.
One-Press Operation
A press down of the button and a beep indicate this alarm is ready to deter a thief with eyes on your motorcycle, scooter, or bicycle. The lock is sensitive to any motion or shock, and if either of those motions happen, 110 db of sound will go off. Its forged stainless steel construction is claimed to be waterproof, rustproof, and weather-resistant. Not only does this include the lock and a reminder cable, it also comes with two sets of batteries (one inside and the other as a backup), an Allen key, and a storage pouch.