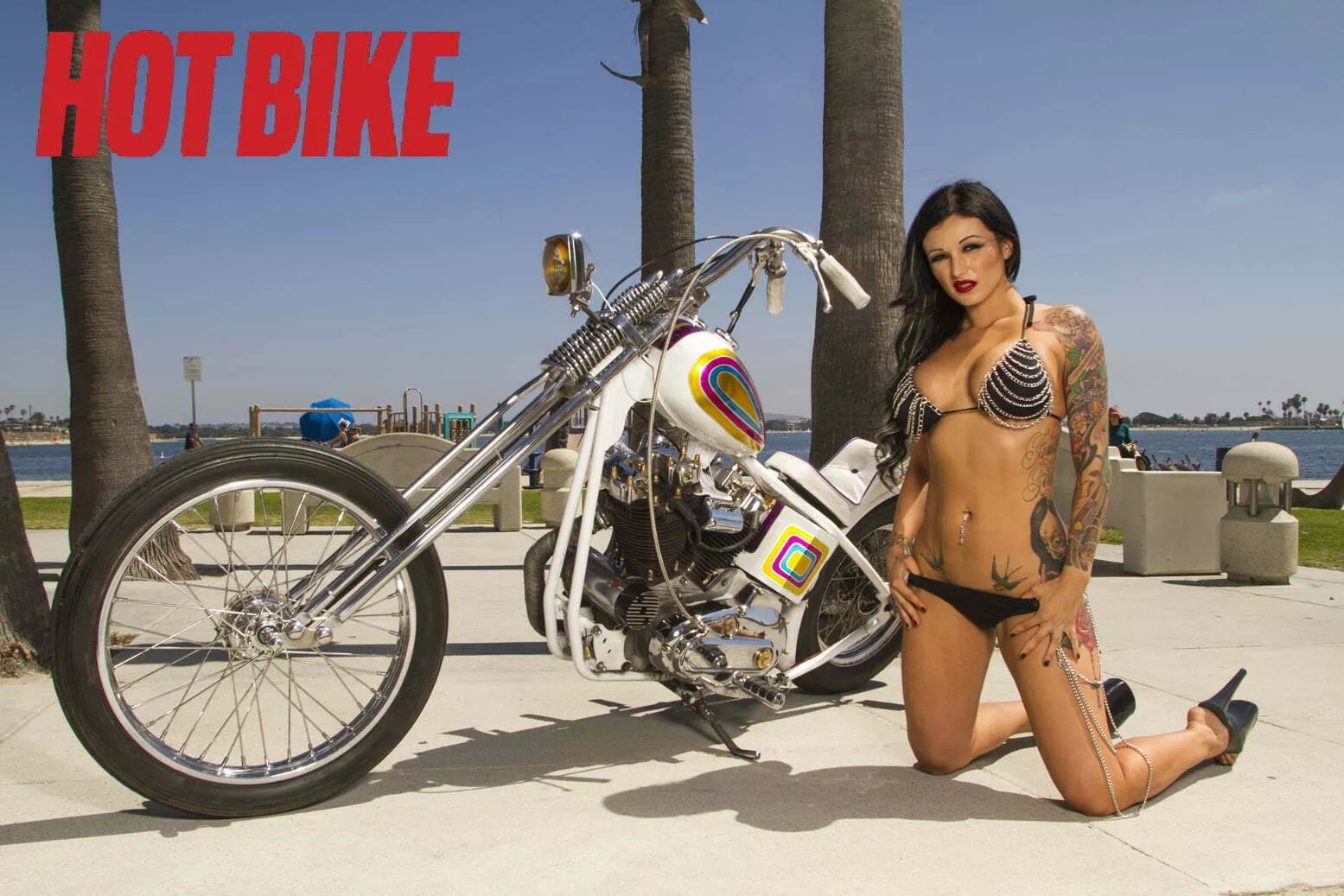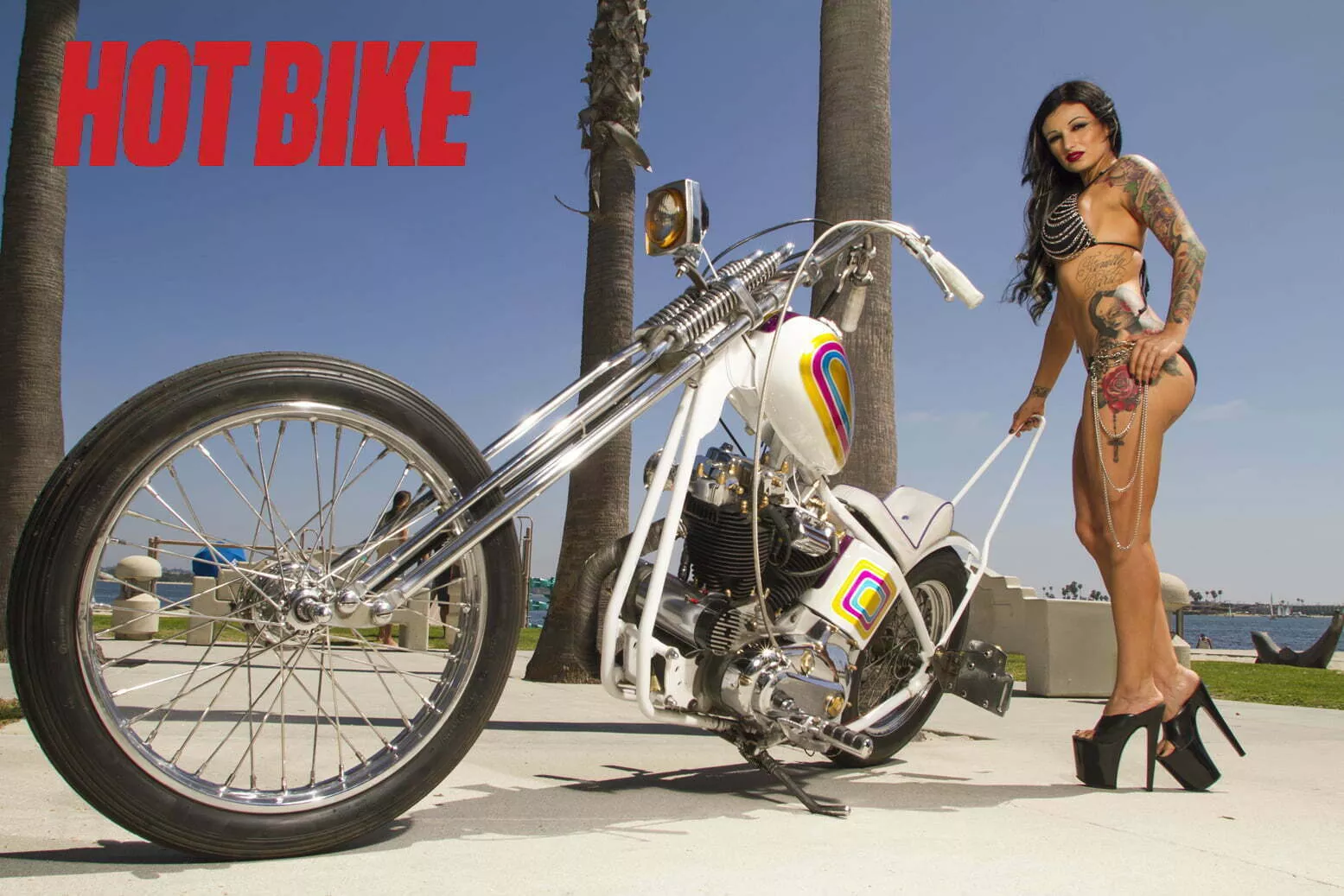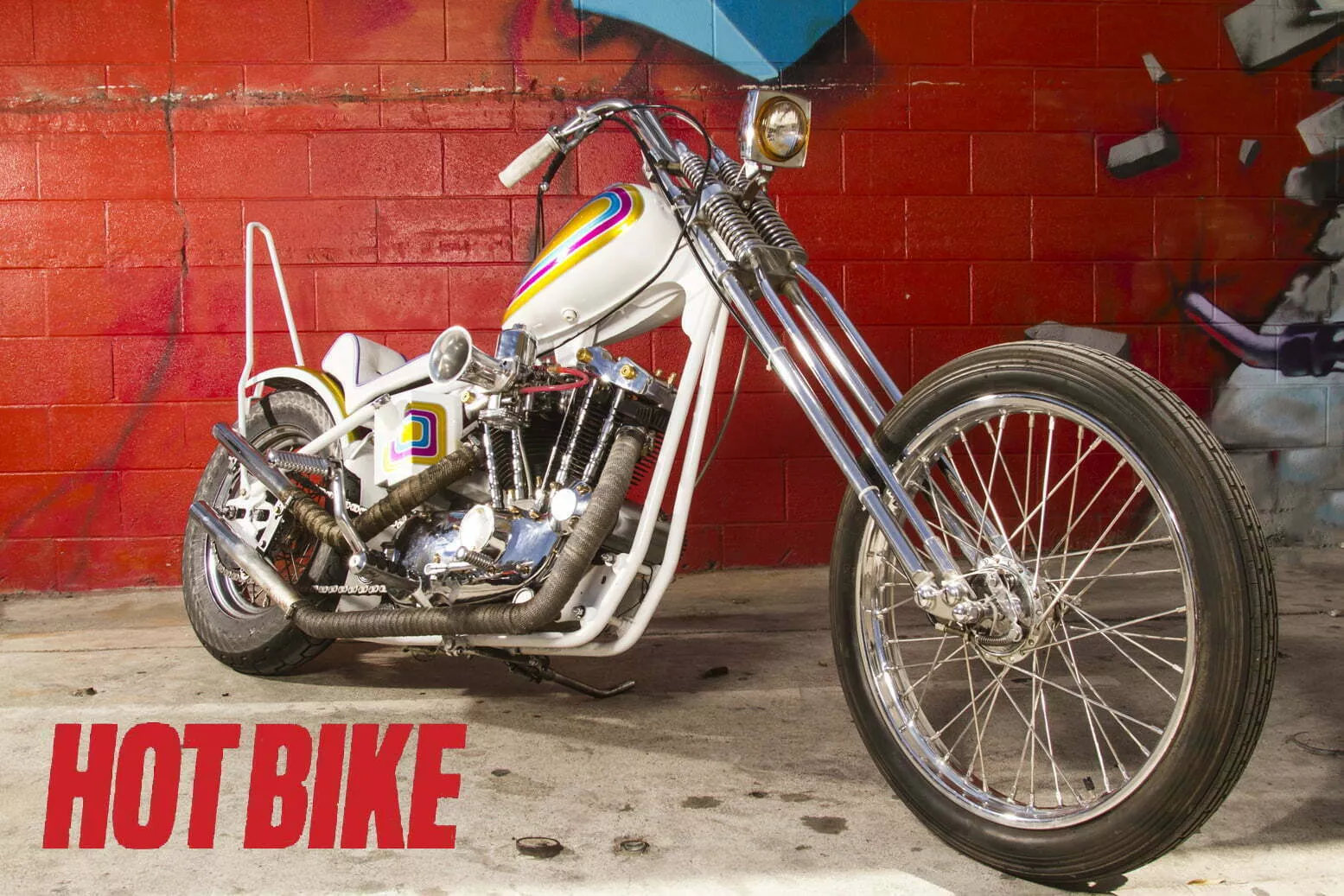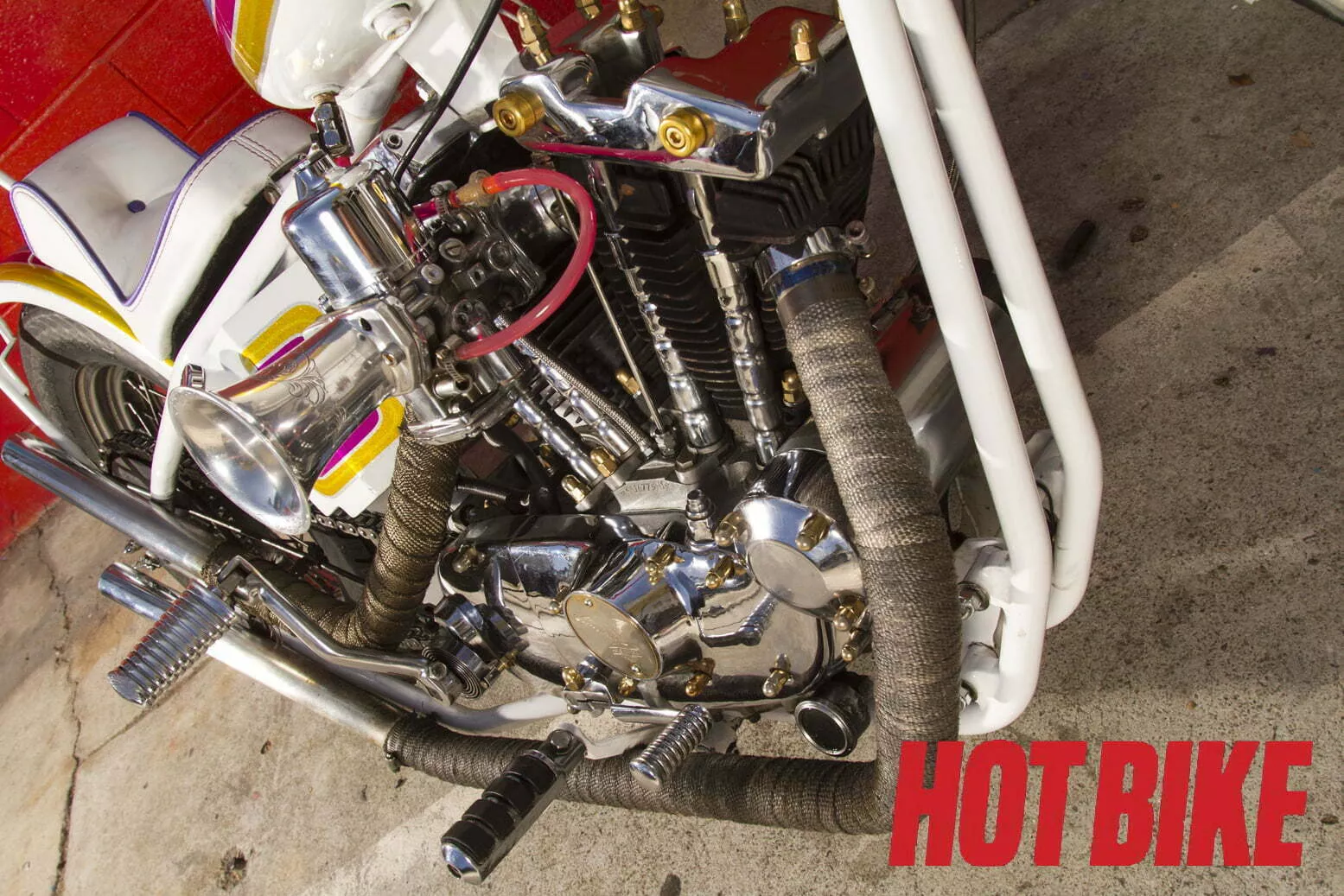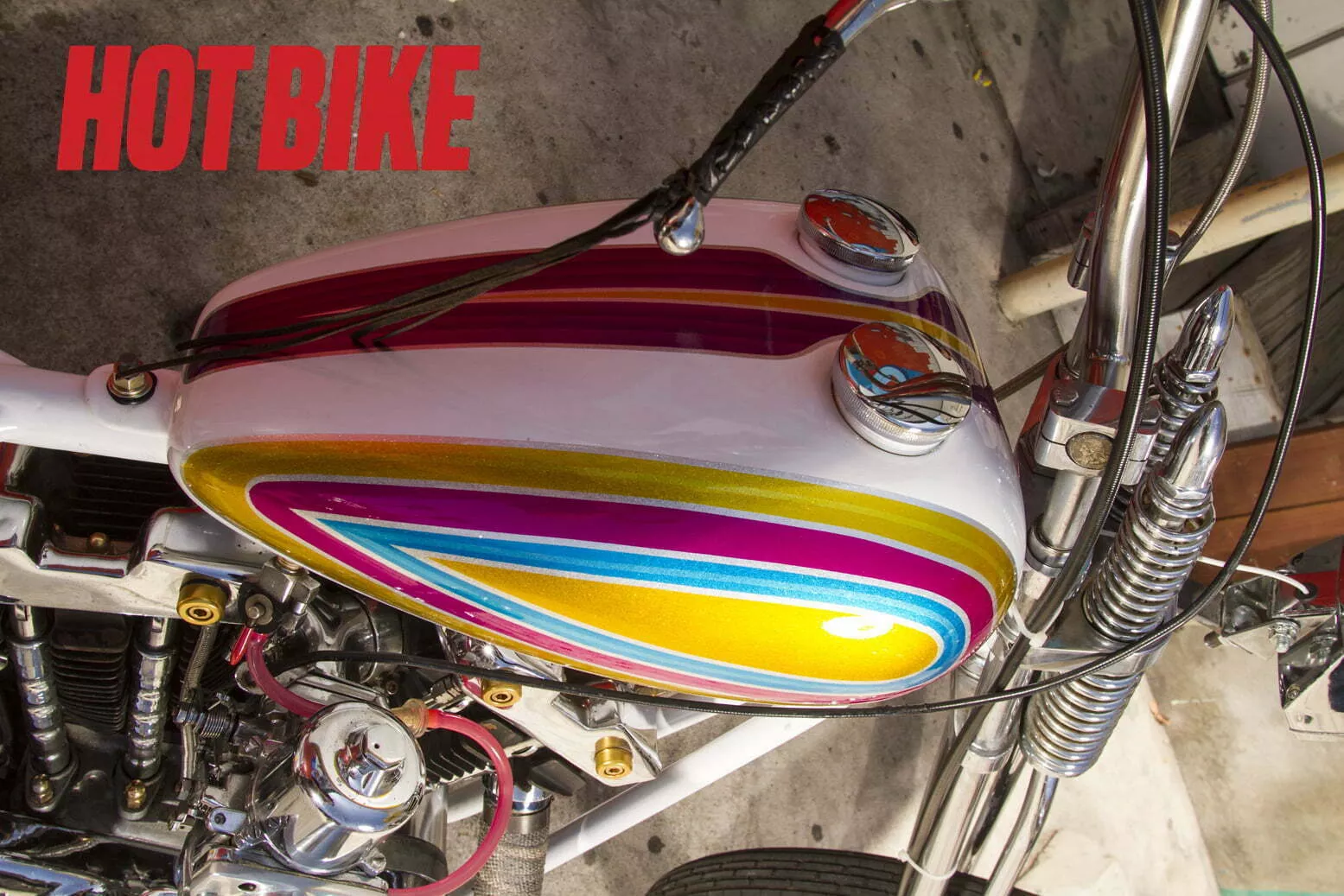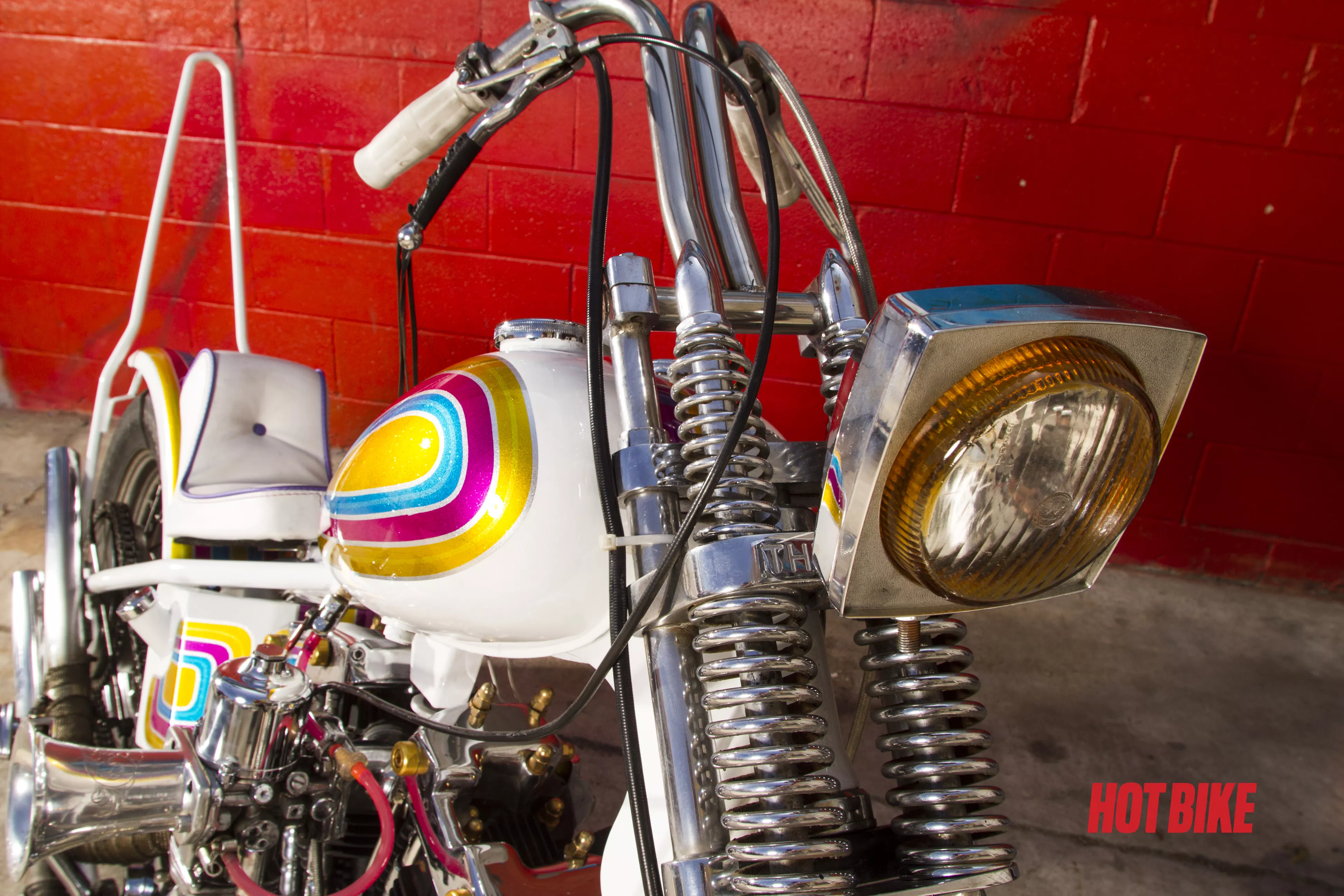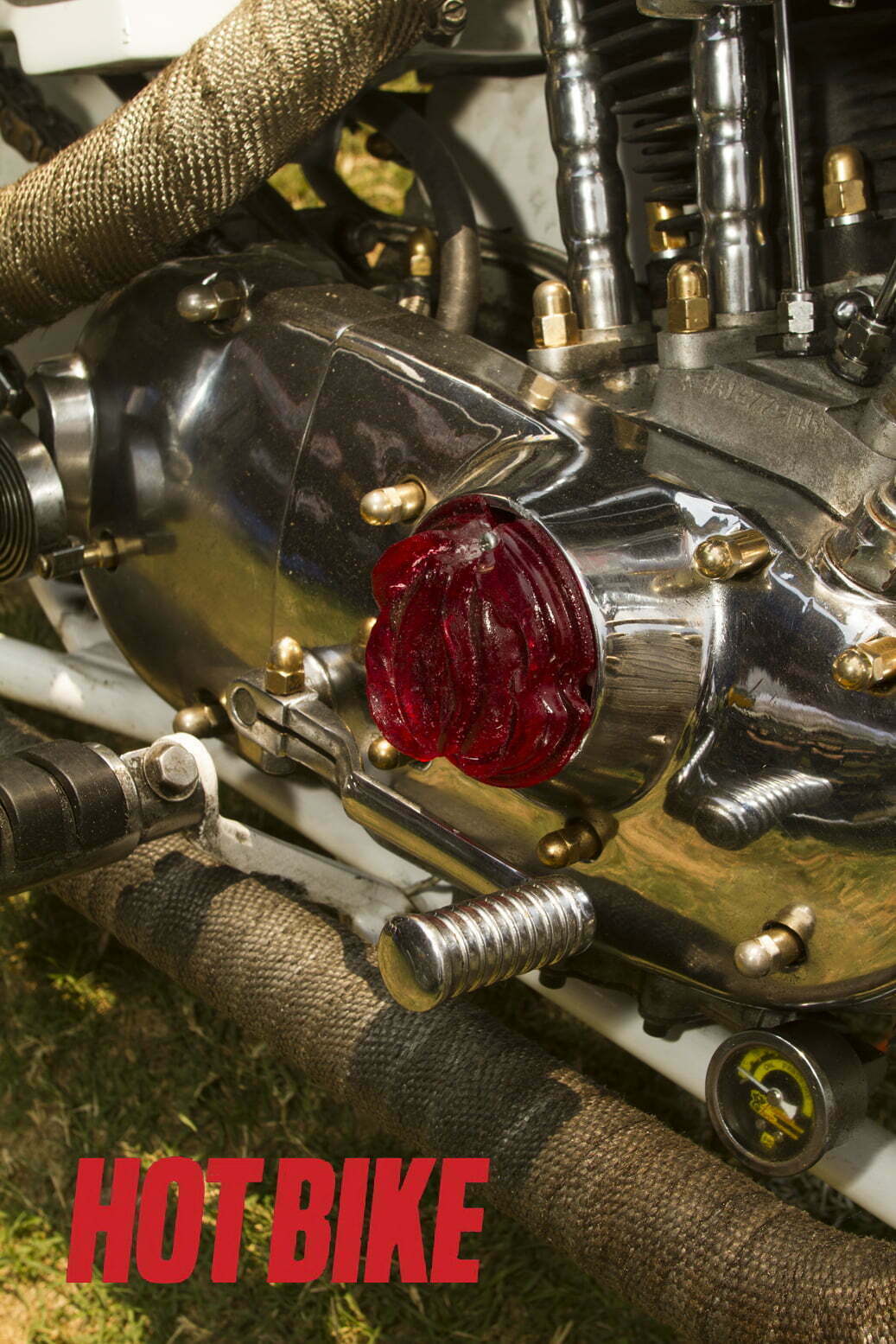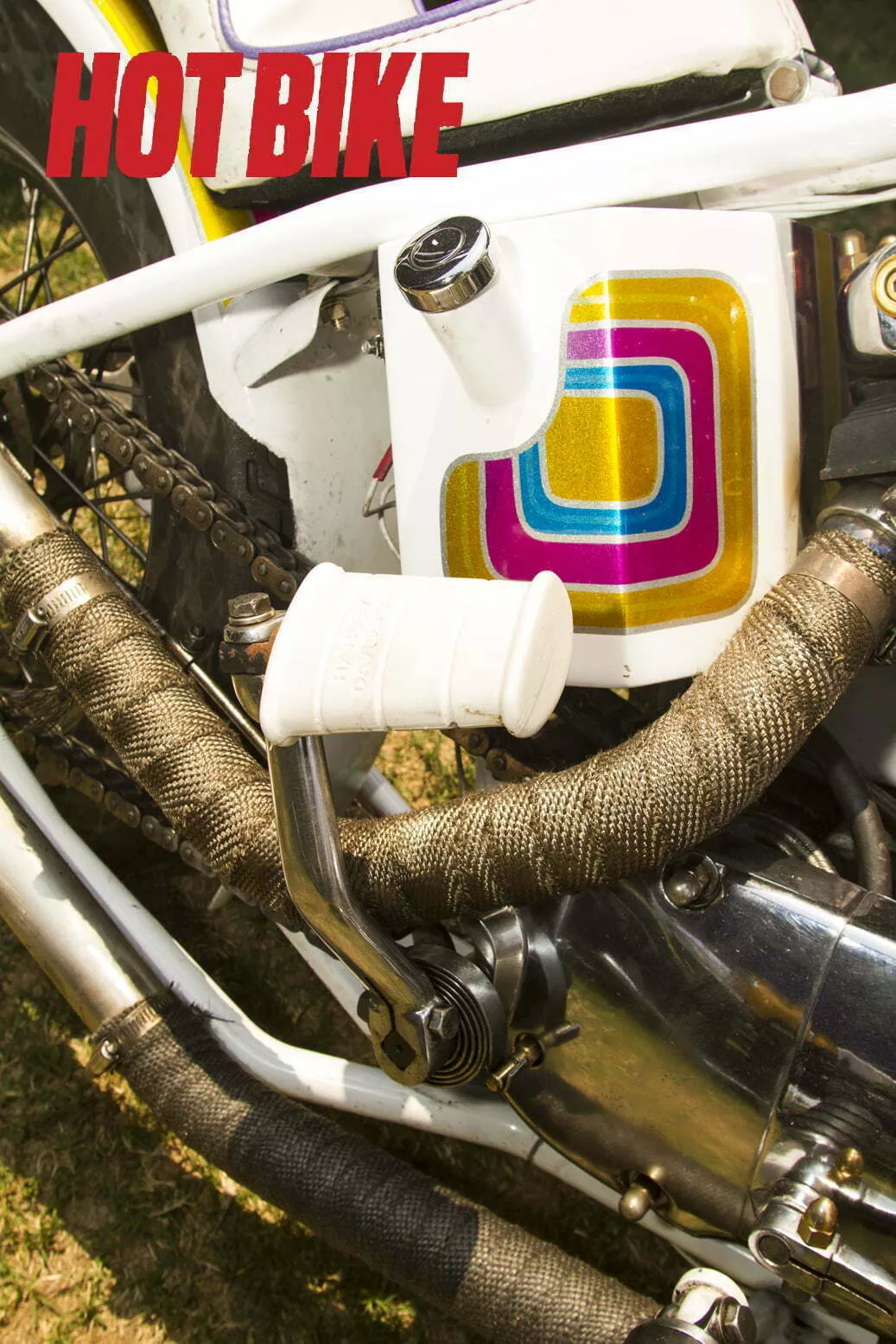 Where does a young wizard start his mystical quest? In this day and age, Facebook. It all started almost two years ago when my buddy Cleen Rock One, a tattoo artist from Vegas posted a picture. This picture happened to be of this absurd pink flake helmet with a unicorn fighting a dragon. On the side in a banner it says, "Wizardin' Ain't Easy." I had to have it; well at least I thought I did. I asked Cleen who painted it. He told me it was the famous Sara Ray. I wanted this helmet and wondered if I was man enough to tame the unicorn. In an era of black Dynas and tuff bikers, I'm the guy who could.
The boys and I went to Hippie Killer two years ago, and there she was with this pink helmet. It was time to put my money where my mouth was. Unfortunately, I had no money. Our buddy Tony decided he was going to buy me the helmet, so everyone could laugh at me wearing it. In exchange, I did hard labor for a few days at his new house. And so the journey started.
<div class="st-block quote text-
Notice: Undefined index: st_text_align in C:laragonwwwhotbike-importblocksquote.php on line 1
">
So here I am with this ugly-ass helmet that doesn't fit any of my bikes. So I get the bright idea I need to build a chopper to go with the helmet.
Most guys paint their lids to go with their bikes. Not me. Ideally I wanted a shovelhead. I started to ask people in the chopper world where to find old relics in SoCal. People from all over the globe said one name, Atom at 24 Cycles, who happened to be in the same town as me. I hit him up and went by his shop. Turns out shovels were outta my price range, but, man, he had some wicked old Sporties running. I saw a roller with this wicked perfectly machined 1976 XLCH motor lying there. He was reluctant to part with the motor, but with my spell-casting skills and good looks he let it go.
The frame had a six-over Midglide on it. But Atom came up on this Hernandez Springer with "The King" engraved on it. Naturally my narcissism kicked in and I had to have it. See, Atom and I developed a disgusting relationship quite like one would imagine a drug user and dealer might have. He gets some of the wickedest OG and rare Harley stuff I've ever seen, and I got to have it. I blame him for my dating life being crap. I can't afford to take a chick out on a date 'cause I spend all my money at his shop.
The bike I wanted painted in a '70s fashion. I wanted pink, purple, gold, blue, all the freaky colors of the lowriders to come out. In San Diego, when you think of a pink lowrider, you think of Checho Perez and his amazing pink Riviera. After some mild fab work to the frame and fender, I dropped the tins off to Checho.
I scored this killer mini drum for the front end. My homie Tony Terrell from Lone Wolf Chopz made me these sick custom rabbit ears to fit inside the risers to keep with the skinny look of the bike. After nine months of waiting, the paint finally came in. Unfortunately there was all this beautiful candy and flake on the top part of the fender where my sweat king queen seat was going. I'm not a jerk like that. I can't cover that up. A few days later, Mikey Ratt at Pack Ratt posted this killer La Pera front/rear seat combo. It was mint, but me being me, it had to be white. I ran the seats over to Aldos, and in one day turned it around with white vinyl purple piping and pink stitching.
After a year of spells and demon slaying, with the help of friends and loved ones this douchetastic bike was made. Everywhere I ride this ugly thing I stop the show. It makes lesbians want to take me home. It's so ugly its bad. I hope to have this thing around to always remember the journey. As Atom once said to me, "Not many people can say they built what they ride and keep it running as well."