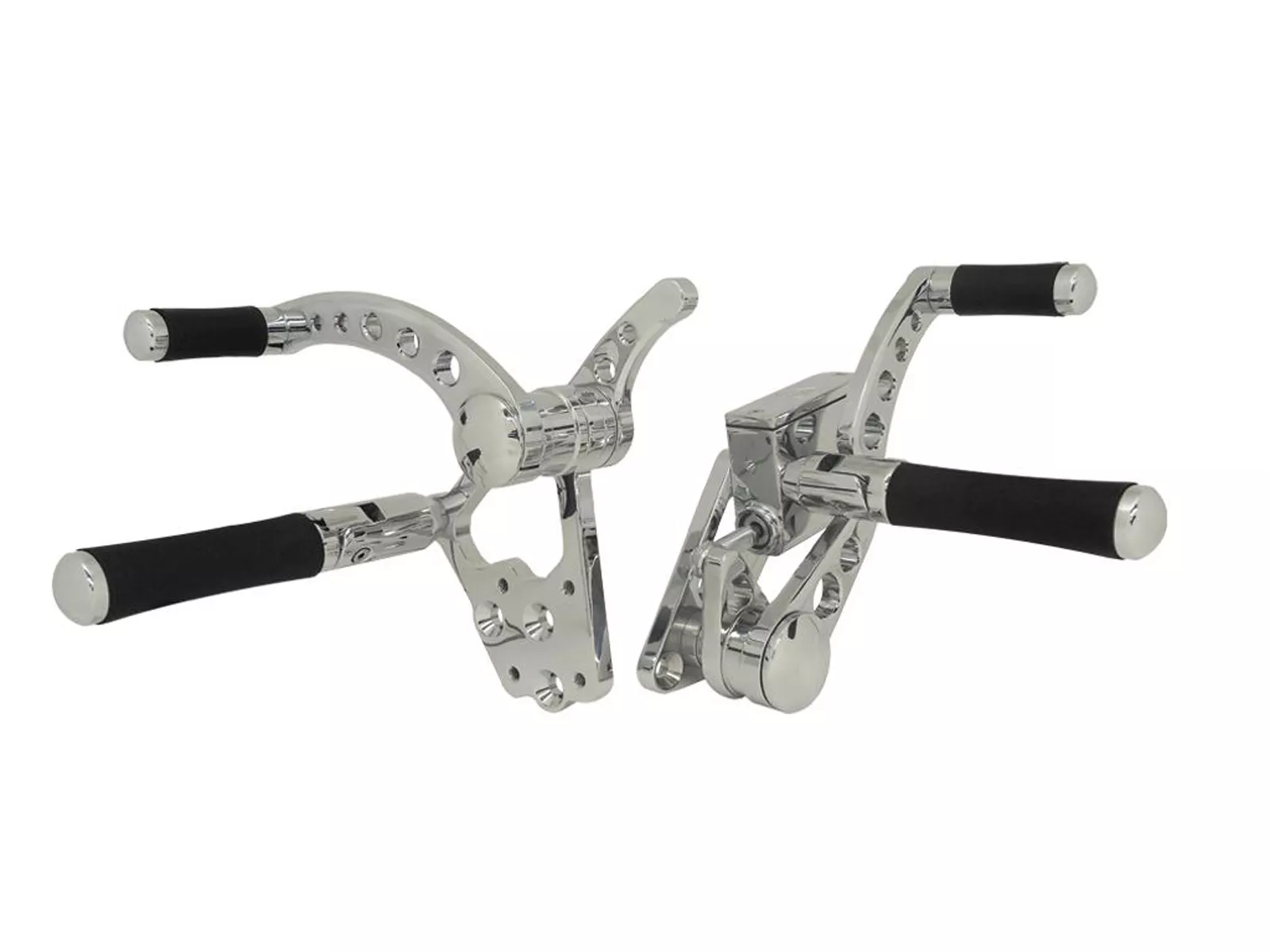 The NEW Supreme Legends High Roller forward control series will have your bike looking like a million bucks. Built from only the finest American billet, this control adds beautifully contoured lines and a touch of class to your ride.
Available in chrome or Bright Dip black anodized finishes, for HD, Yamaha, Honda and Victory applications and as with all Supreme Legends USA products, comes with an 18 month warranty.
Please see www.supremelegendsusa.com for further information and available fitments or call (714) 504-0715 for details. Available immediately directly through Supreme Legends USA or your Supreme Legends USA dealer.