With Halloween just up ahead and the stores marking the occasion with Christmas decorations on their shelves far too early, it's clear that winter is coming. In the world of motorcycling, that means prep: either putting your bike away to weather the cold, or gearing up to face dropping temps. For those of us who keep going when it gets cold, Highway 21 has two new cold weather motorcycle gloves to offer.
First up: the Men's Radiant Heated Glove. With its Lithium ion battery and controller with 3 heat settings, you can tailor its heat to your hand. Its genuine leather construction provides durability while the Hipora liner is waterproof and windproof without sacrificing breathability. The glove features 100g of Thinsulate insulation and is Touch Screen compatible. Armored knuckles give added protection and pre-curved fingers enhance comfort and reduce rider fatigue. This adjustable gauntlet comes in sizes S to 3X and retails for $209.95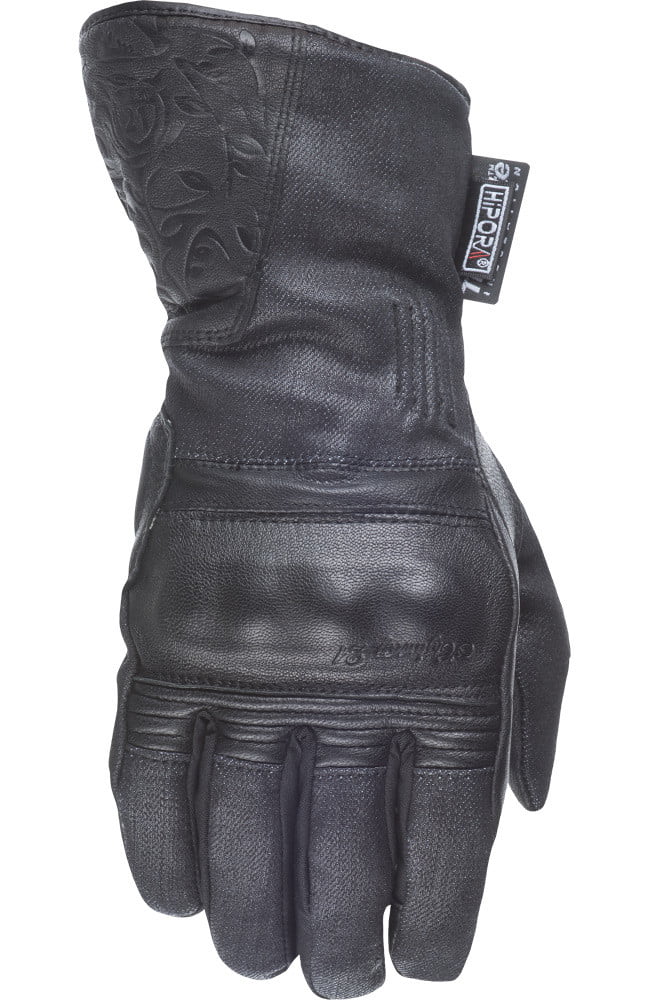 For women, there's the Black Rose Cold Weather Glove. Comprised of a durable black denim outer shell and genuine leather palm, it also has a Hipora liner that's waterproof and windproof, but still offers breathability. For added comfort, Highway 21 gave these cold weather motorcycle gloves vibration dampening memory foam in the palms. It's also compatible with Touch Screens, has armored knuckles, and runs pre-curved fingers that add comfort and reduce fatigue. The Black Rose has an adjustable wrist cuff, comes in S to 2X sizes, and retails for $64.95.
About Highway 21
Highway 21 is more than just a name or pavement that twists and rolls through the Rocky Mountains. It's an insight into the eye of a craftsman; it's the hard work, the sweat and the blood that it takes to build true character. It's not just one thing it's everything that it takes to achieve perfection, no styling detail is too small and no aspect of safety will be overlooked. At Highway 21 we pride ourselves in being enthusiasts of two wheels and will never stop turning those wheels to provide riders with new innovative technology in a timeless style. For more information on these and other products, visit here.