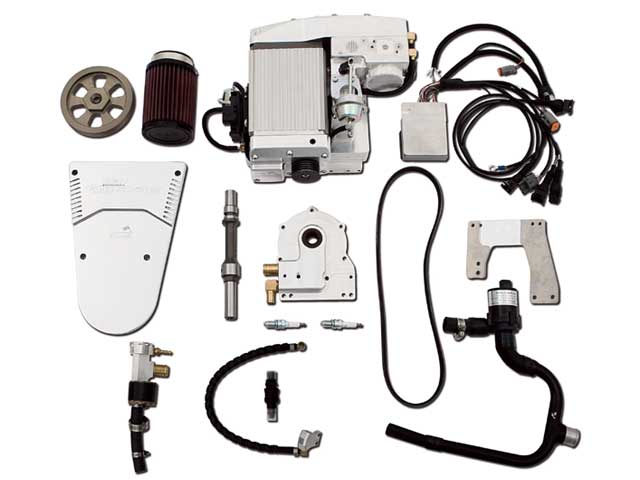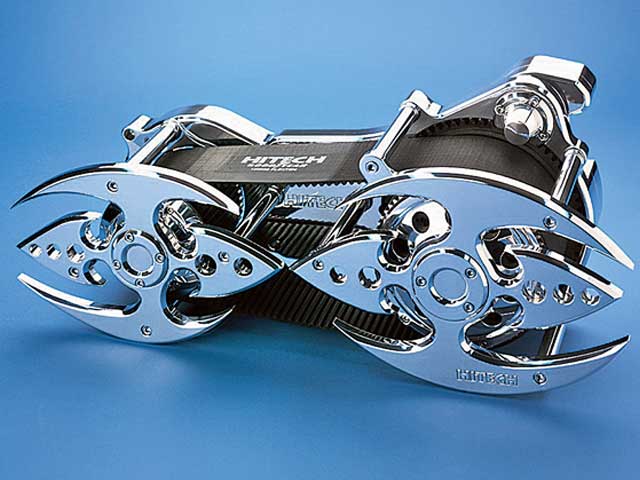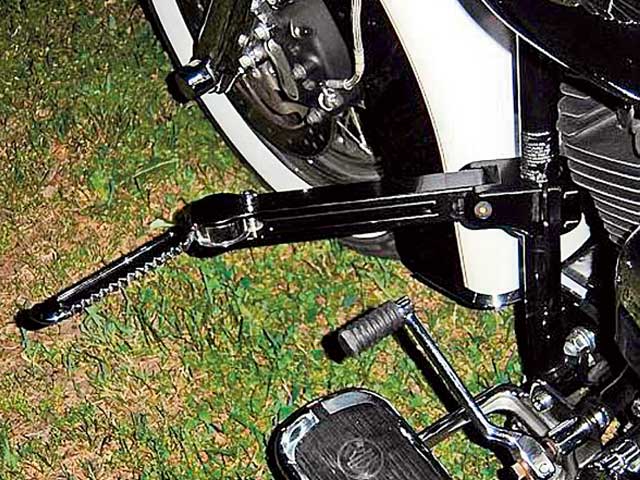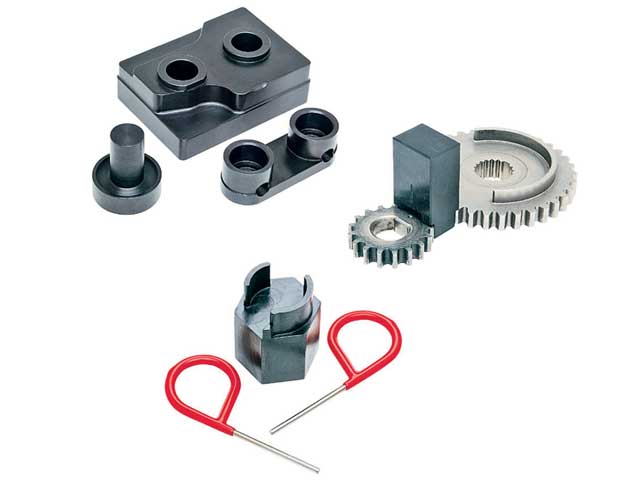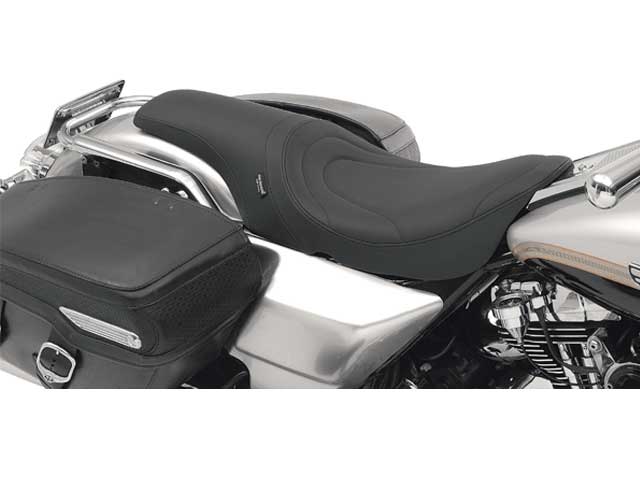 Need for Speed
The new Vance & Hines Supercharger kit is the ultimate performance modification for a V-Rod motorcycle. The complete kit fits neatly and cleanly under the tank cover and provides tremendous torque and horsepower in a dependable manner. The unique Sprintex Supercharger uses a pair of asymmetric male and female rotors that supply a large quantity of cold, compressed air to the engine. Installation takes no more than eight hours, and no additional engine modifications are required. For more information, call Vance & Hines at (317) 852-9057, or visitwww.vhmotorsports.com.
The Hellraiser is a new addition to the awesome lineup of Hitech belt drives. All Hitech belt drives are supported with outer support bearings on the clutch basket and engine pulley, thus making this unit completely rigid under torque. All belt drives come with show-quality polish and everything needed for installation, including the clutch assembly. They're available for '90-up Softail and Dyna Glide models. Belt drives are available in 4-, 5-, 6-, and 7-inch sizes. For more information, contact Hitech at (818) 887-0136, or visitwww.hitechledproducts.com
Every now and then something comes along that leaves the old methods in the dust. Biker Blades happen to be that sort of product. Brand-new, custom machine-crafted from 6061 billet aluminum, these fast-action, spring-loaded blades are ready to grab you some attention. Biker Blades are clean, sharp, and brilliant-just click your boot heel and bam! the switchblade action allows you to stretch out for a more comfortable ride. Biker blades are available in chrome, black chrome, and any color of anodization. For more information, call (925) 325-2310, or e-mail[email protected]
The unique Bigfoot Powerlift motorcycle jack allows a single person to easily raise and lower his bike by depressing a foot pump. The 6-ton bottle jack can lift the bike to any adjustable height up to 22 inches off the ground, providing flexible and comfortable access for motorcycle enthusiasts. Once the cycle is raised on the jack and secured using manual safety locks, it can easily be maneuvered around the room on poly-cast wheels, allowing the bike to be worked on just about anywhere. Bigfoot jacks fit most bikes and were engineered with Harley-Davidson riders in mind. For more information, call (888) 817-1691, or visitwww.bigfootpowerlift.com
Looking for something different? Check out these Flipped Scallop Tip Slip-Ons. New for 2006, these unique mufflers are a flipped version of the popular Bassani Scallop Tips. Featuring rugged 16-gauge steel construction with show-quality chrome finish, the Flipped Scallops make a bold statement with their massive 4-inch-diameter cans. Fitted with tunable/replaceable baffles, the Bassani mufflers produce an unmistakable exhaust note and noticeable increases in engine performance. Developed specifically to enhance the appearance and performance of all Evo and Twin Cam Bagger models, the Flipped Scallops fit precisely and quickly to your stock head pipes using factory brackets and hardware. For more information, contact Bassani Pipes at (866) 439-4287, or visitwww.bassanipipes.com.
This latest selection of Harley-Davidson-dedicated specialty tools from George's Garage was developed specifically to make wrenching on TC-88 engines smooth and hassle-free. A must for both professional and amateur mechanics, these finely crafted tools feature materials friendly to the tools' application and hands-on testing for precise function. For moreinformation, call (909) 843-7043, or visitwww.georges-garage.com.
Indulge in your predatory nature with Drag Specialties' Predator seats. Solar-reflective leather in the seating area reflects the sun's rays to keep the seat cool, and the low, lean look flows with the lines of the bike. High-quality materials complement the leather seating area and provide a long-lasting finish as a custom injection-molded polyurethane-foam interior provides comfort. The precision-thermoformed ABS-plastic seat base provides the perfect fit, is lightweight, and is carpeted to protect painted surfaces. For more information, go towww.dragspecialties.com, or contact your local Drag Specialties dealer.
An alliance between Orange County Choppers (OCC) and Lugz has led to an exciting new series of boots aimed at those who demand both quality and craftsmanship from what they wear. The Classic Boots, which will debut in the fall, are among the most popular styles that have been a hit year after year for Lugz. Among these models are the Drifter, the Strutt, and the Big Daddy. Both OCC and Lugz are known for their high-quality products, so this alliance will result in a perfect fit. For more information, visitwww.lugz.com orwww.orangecountychoppers.com.