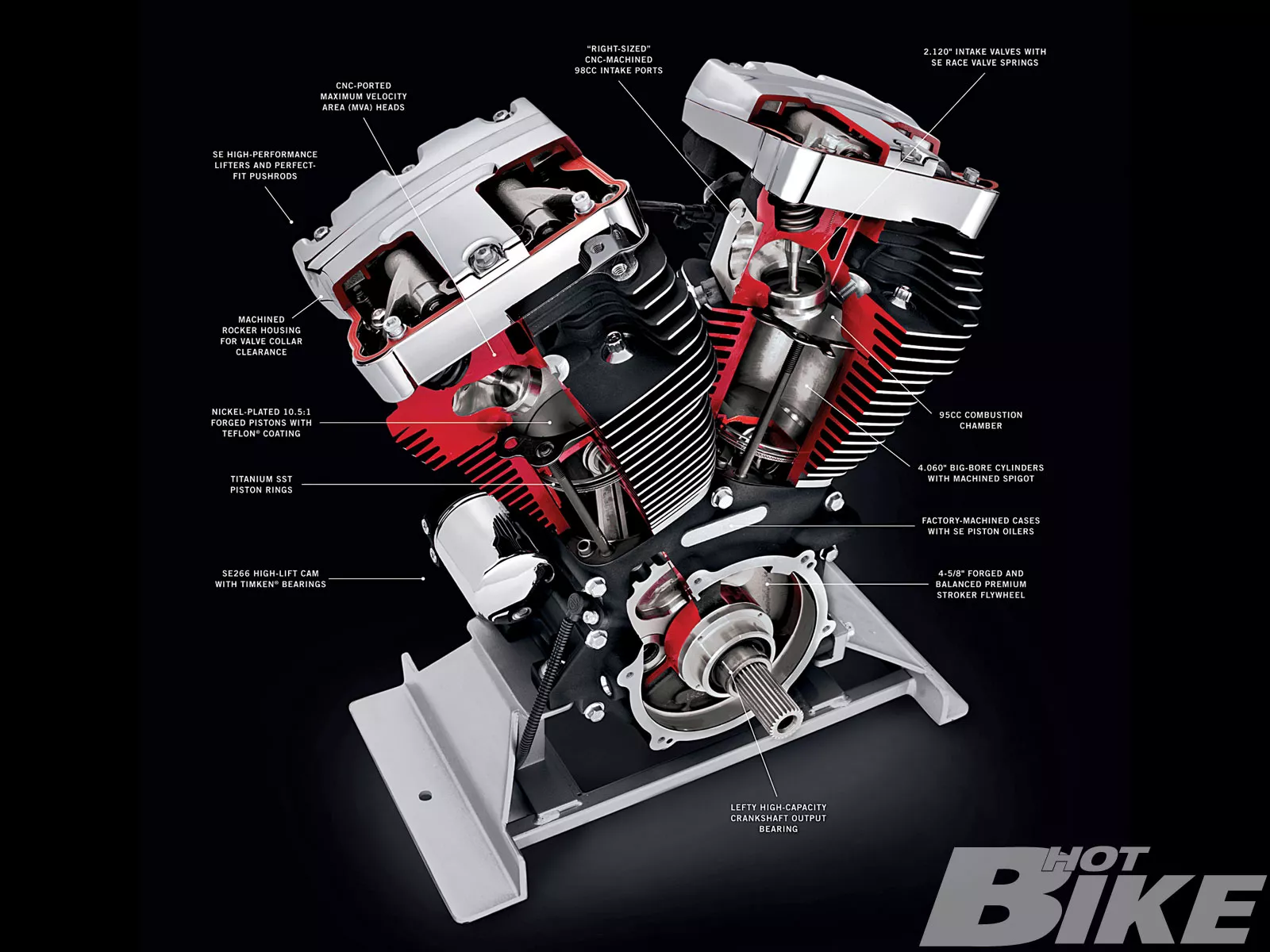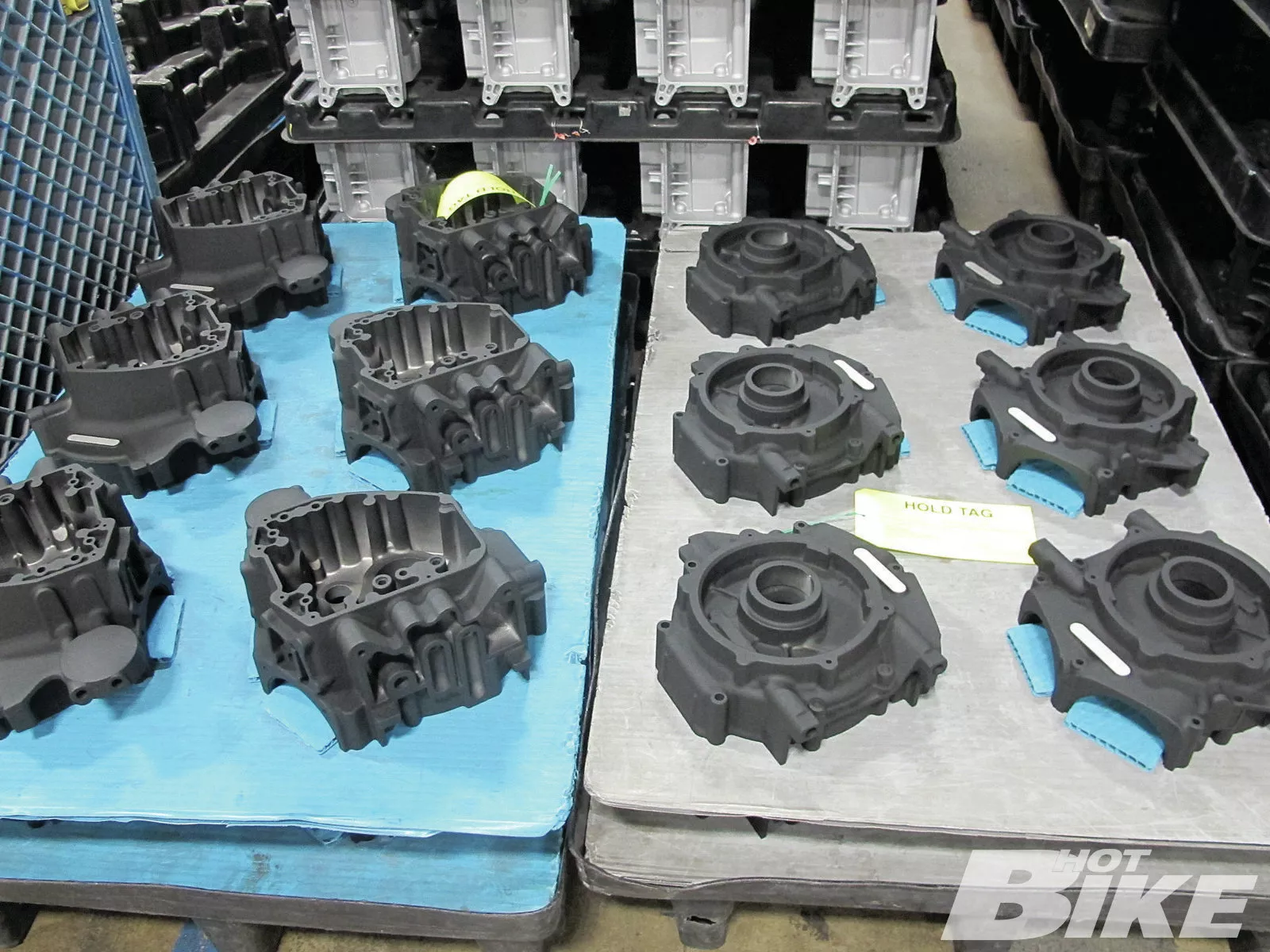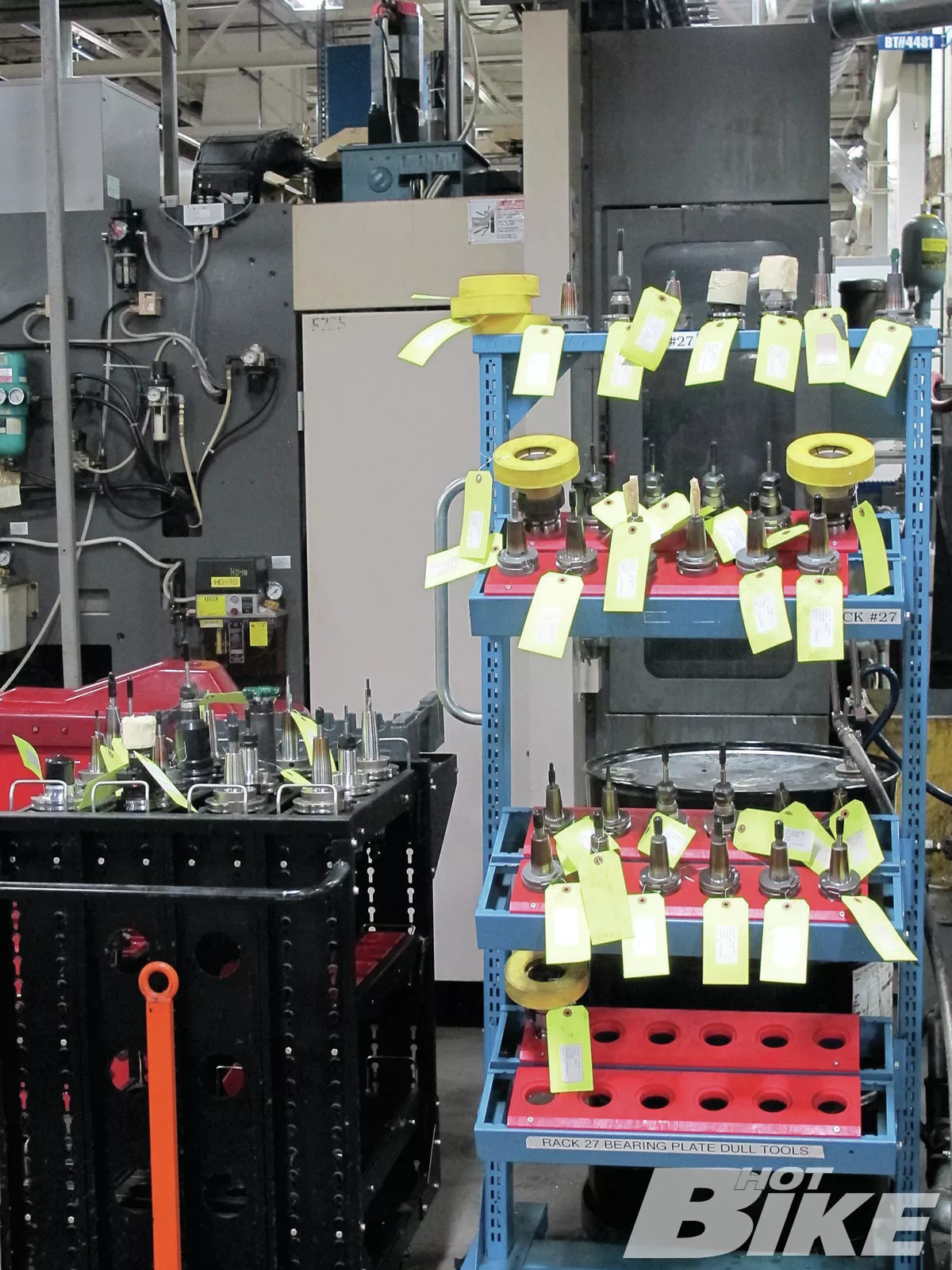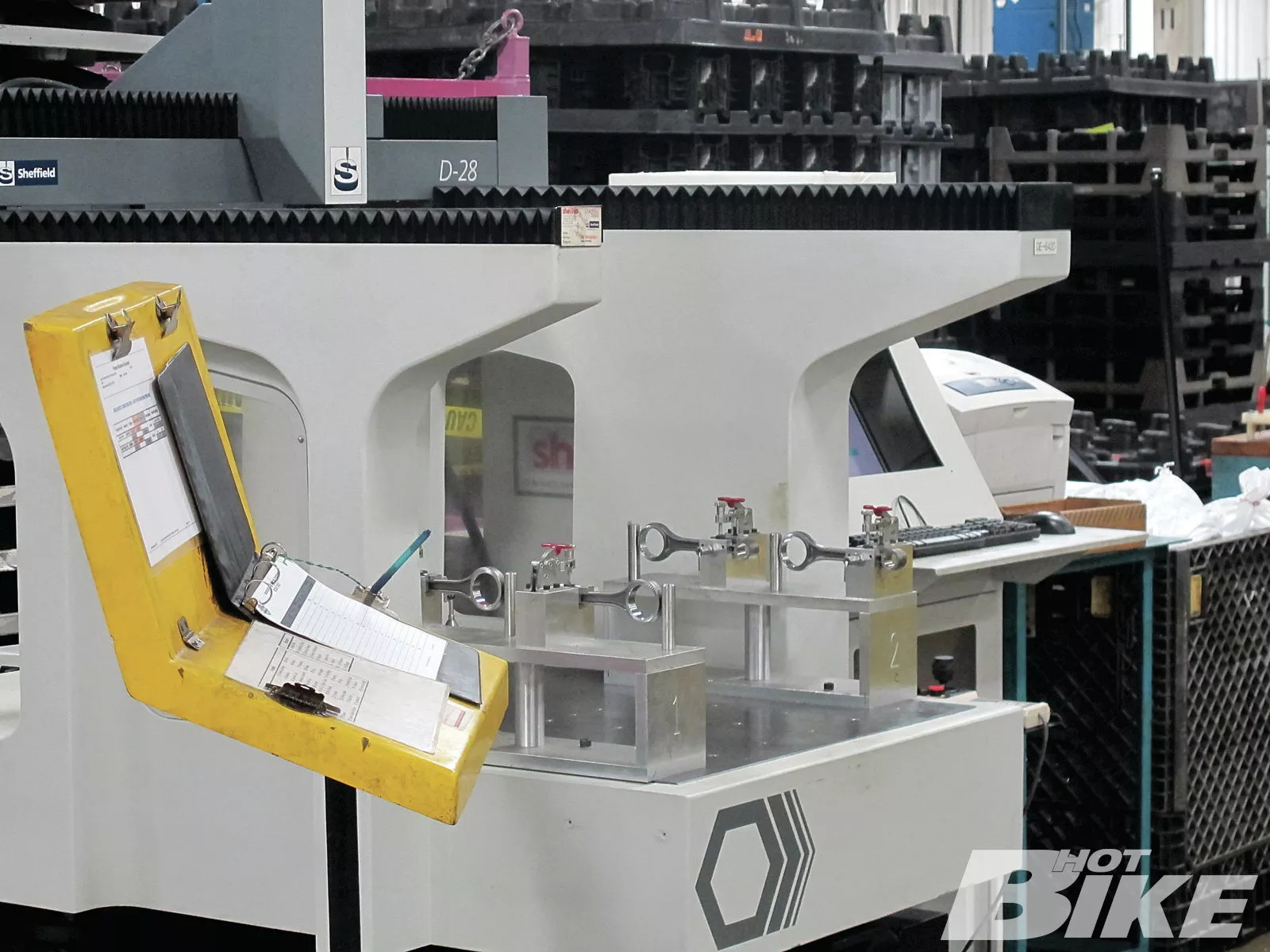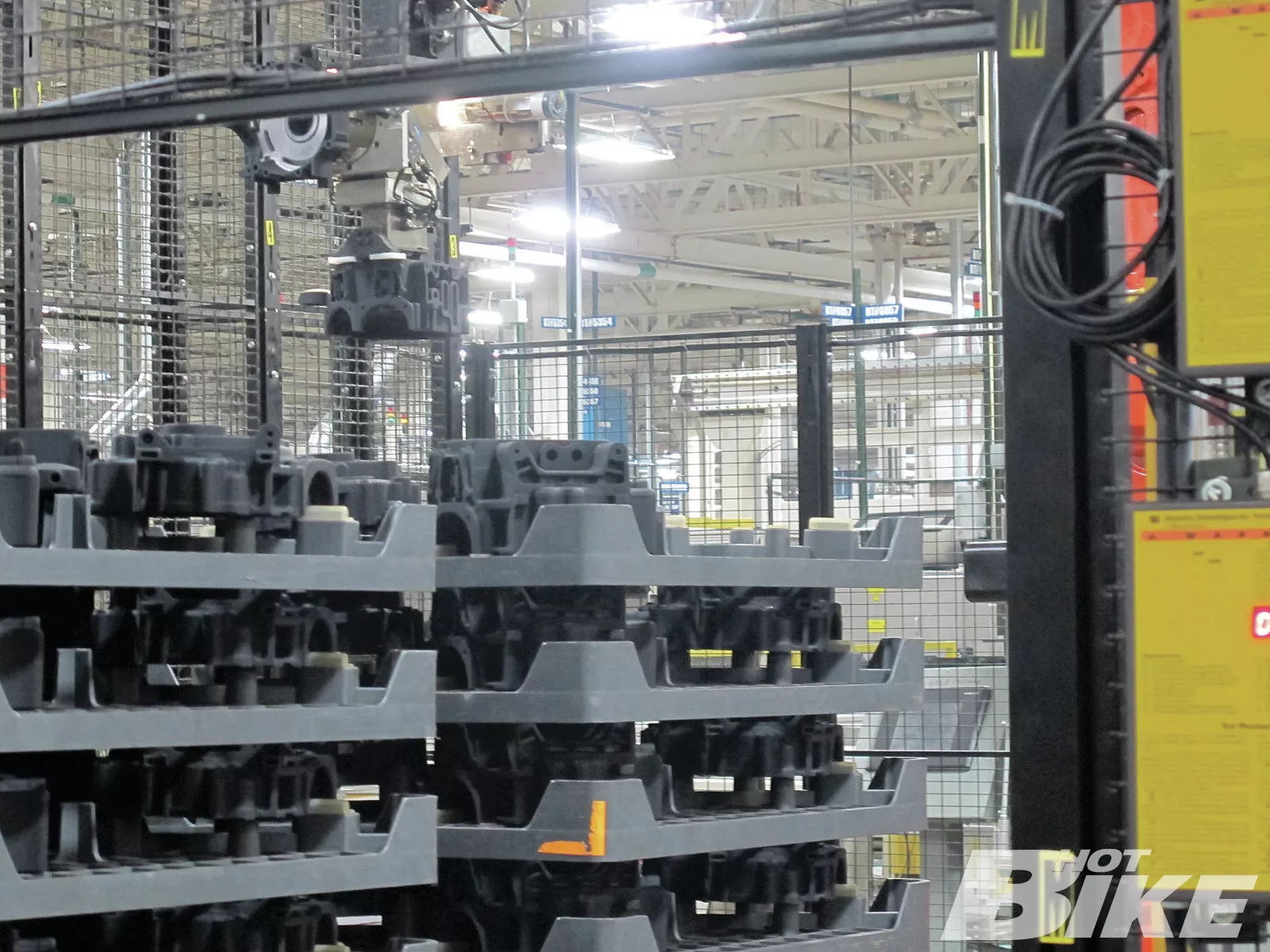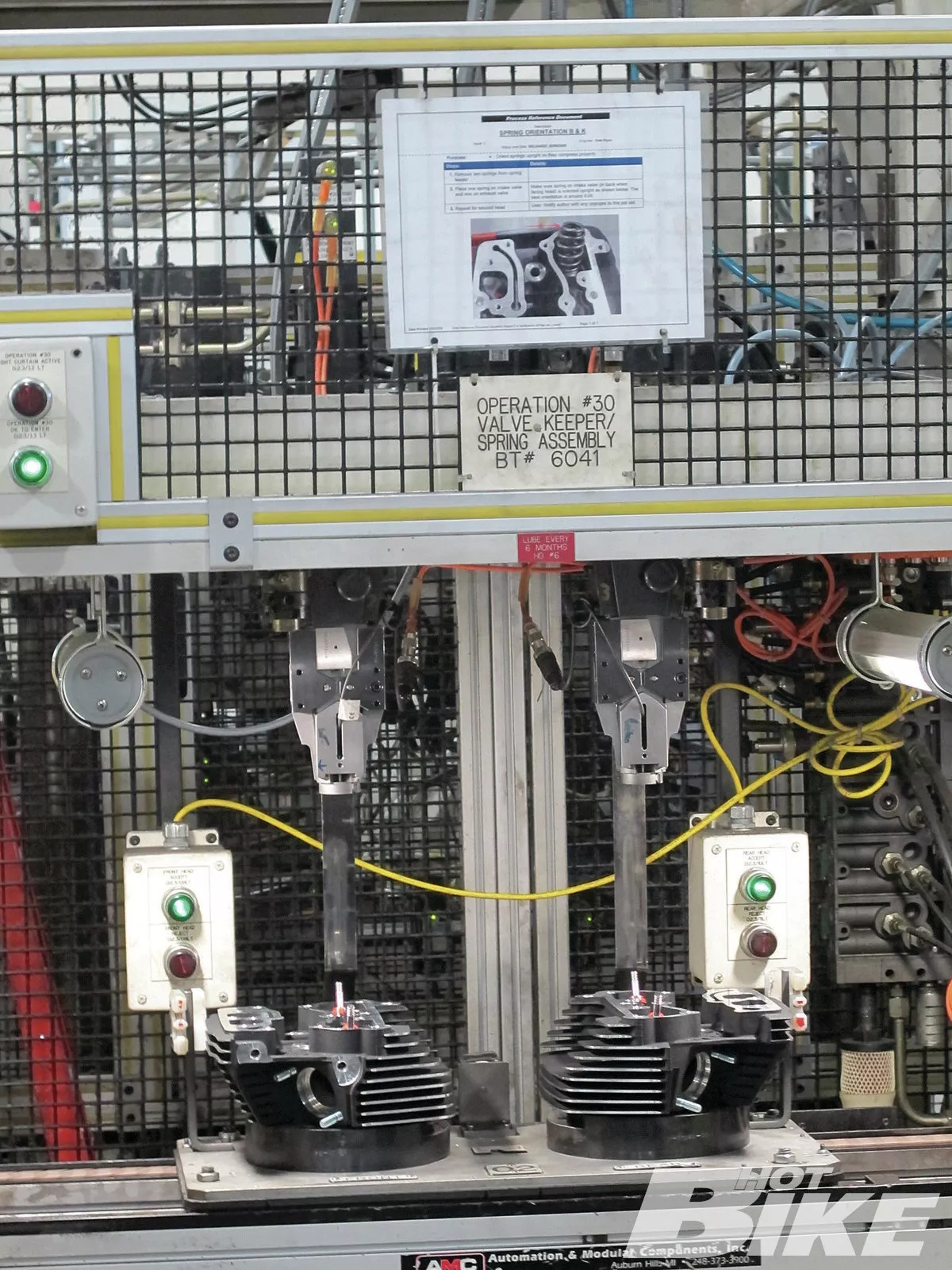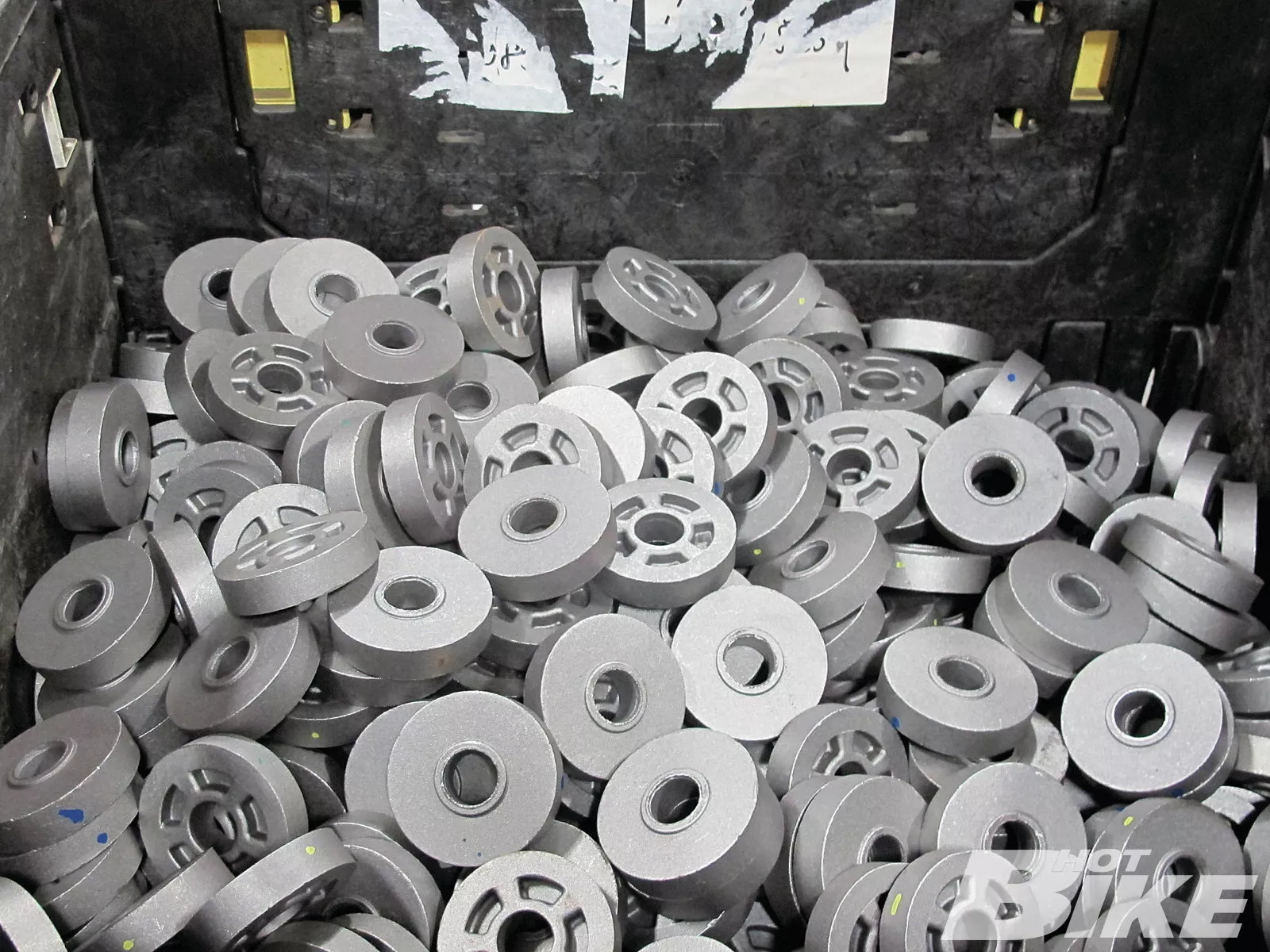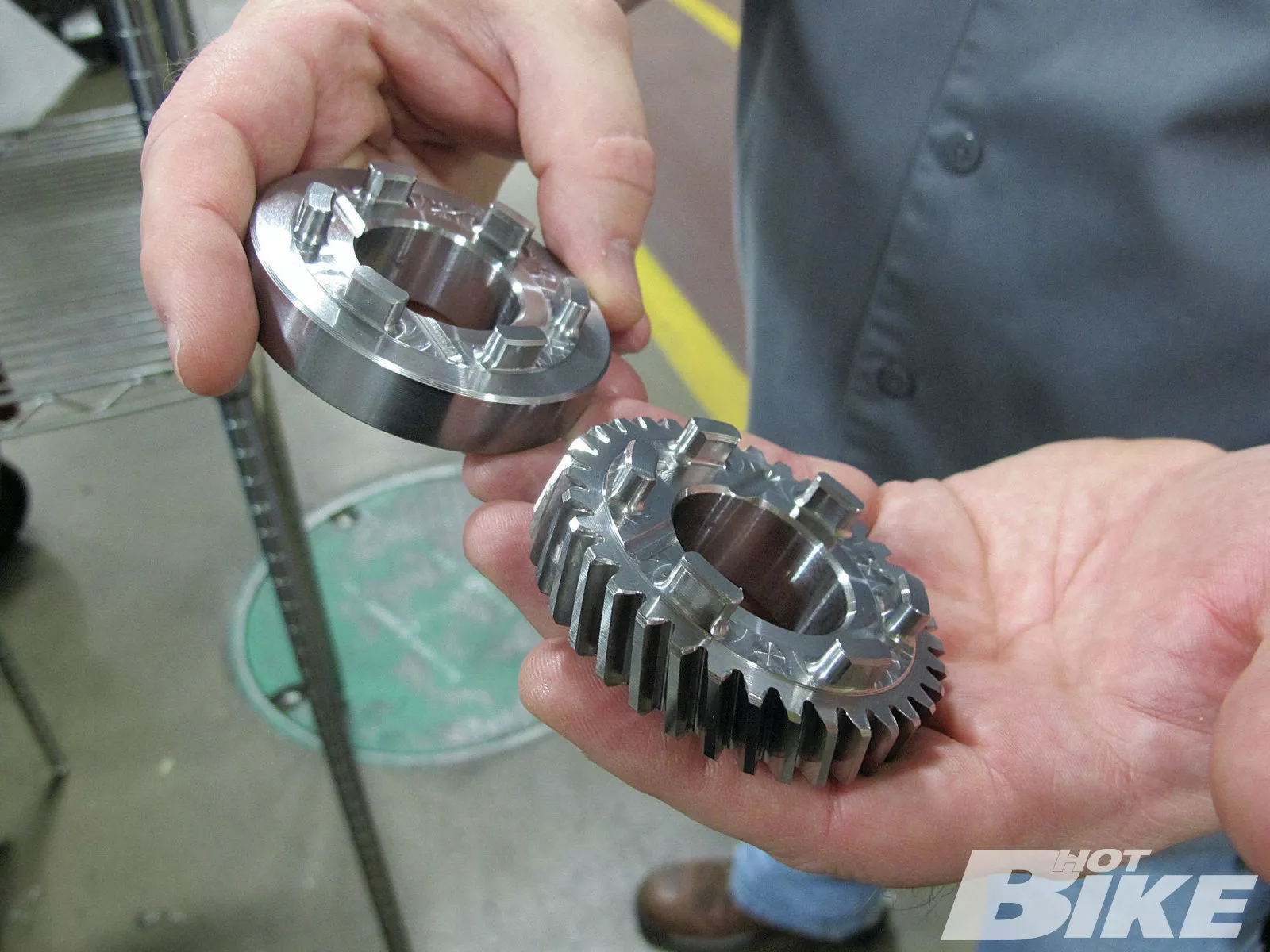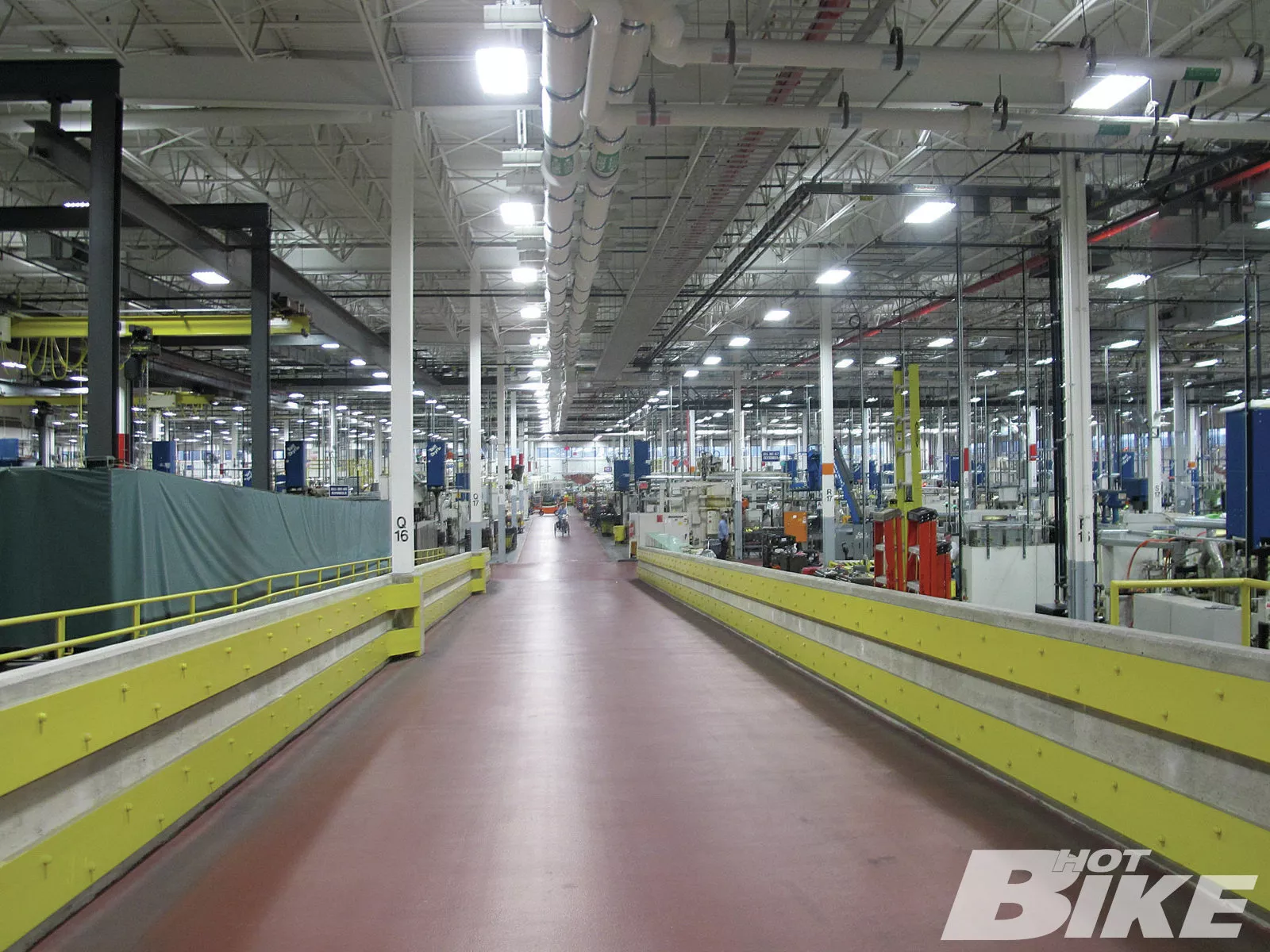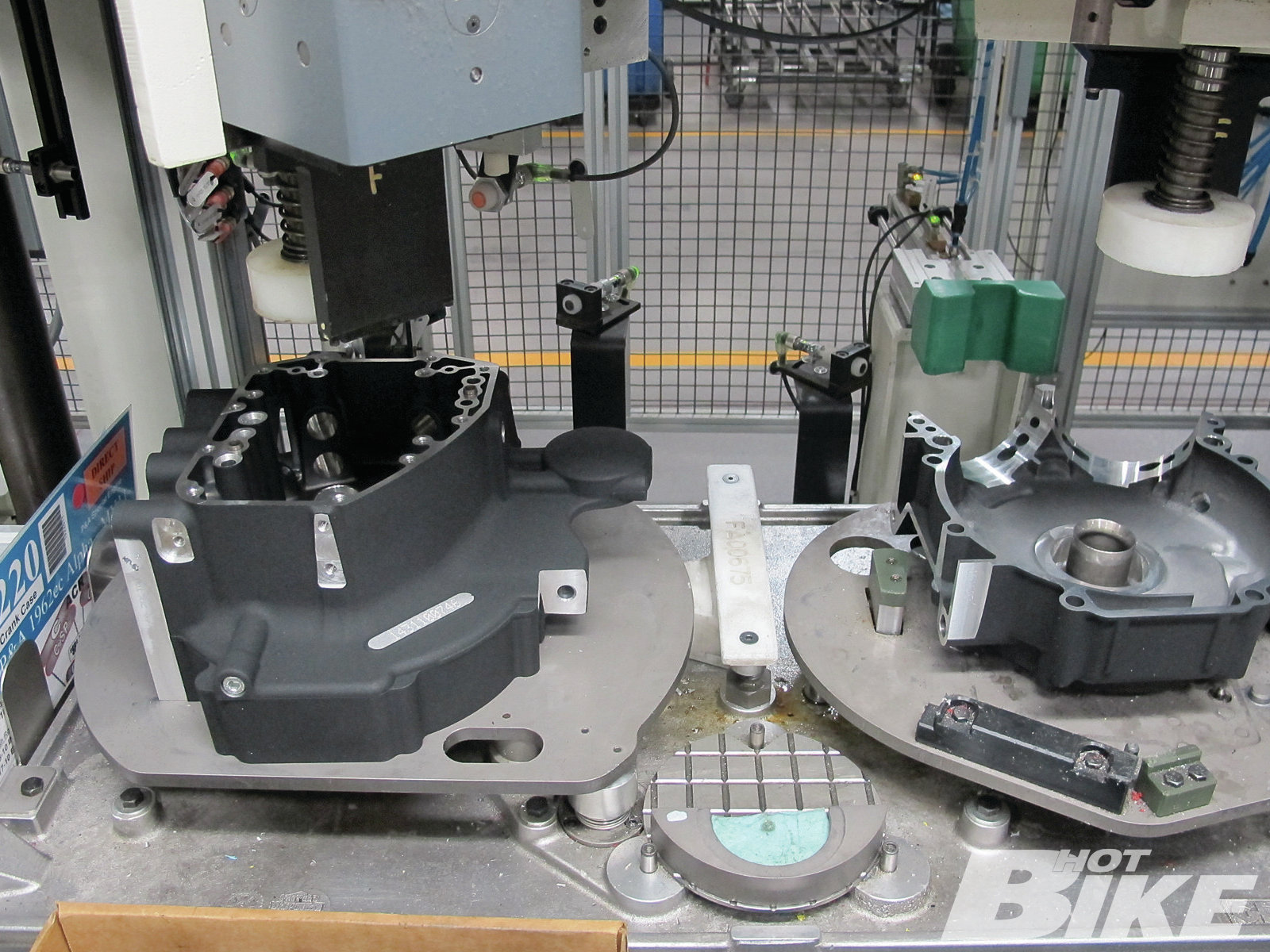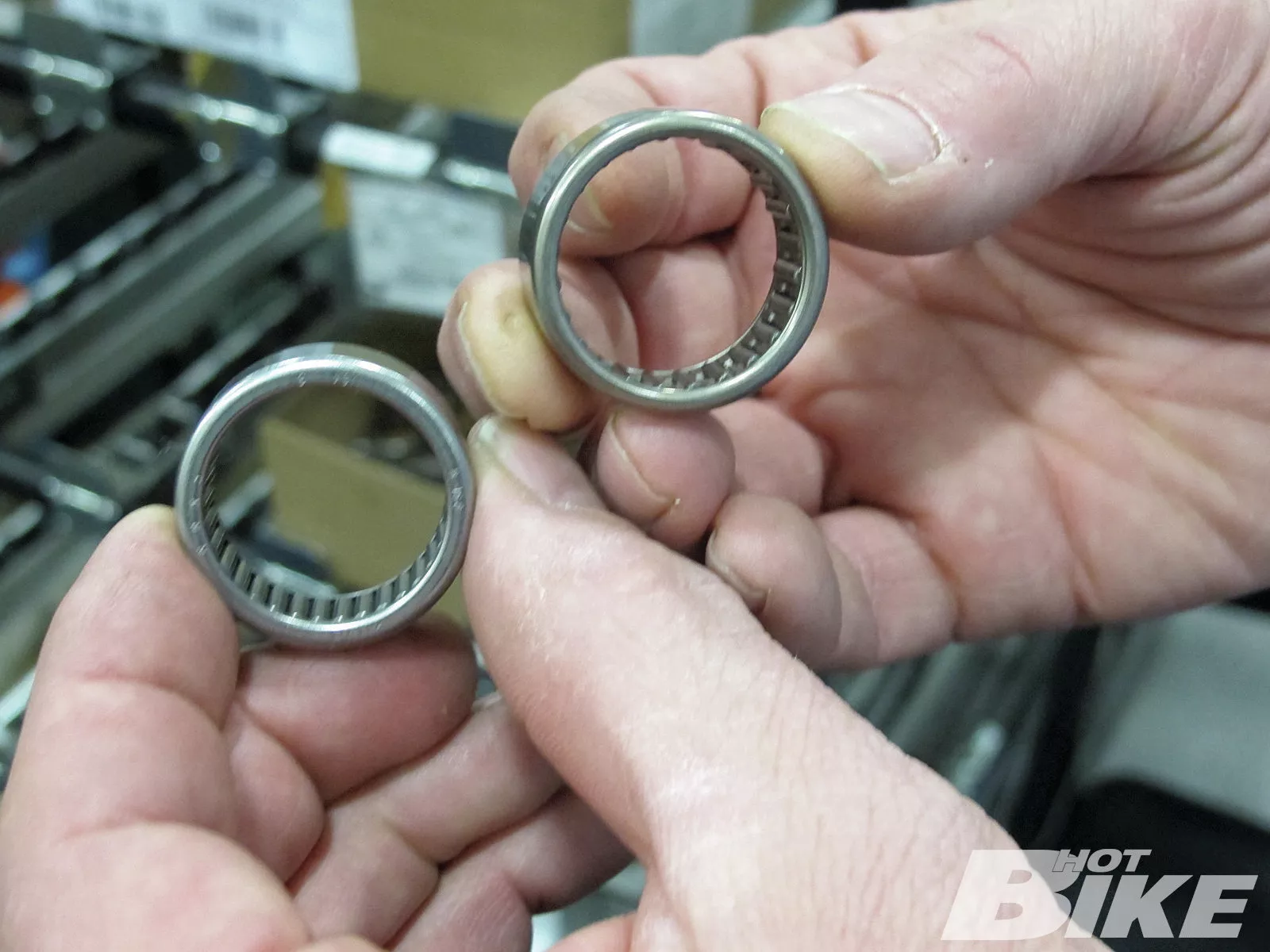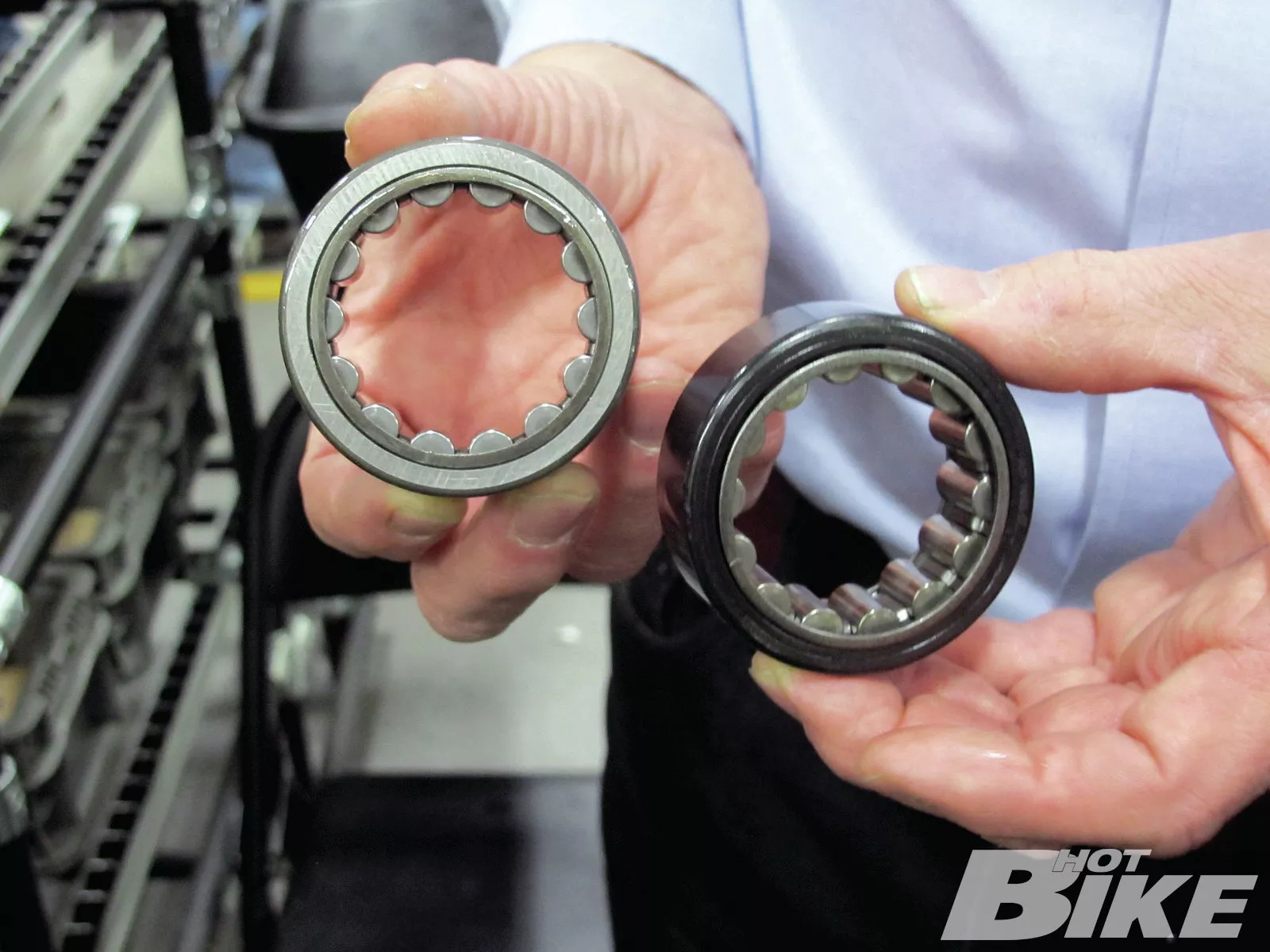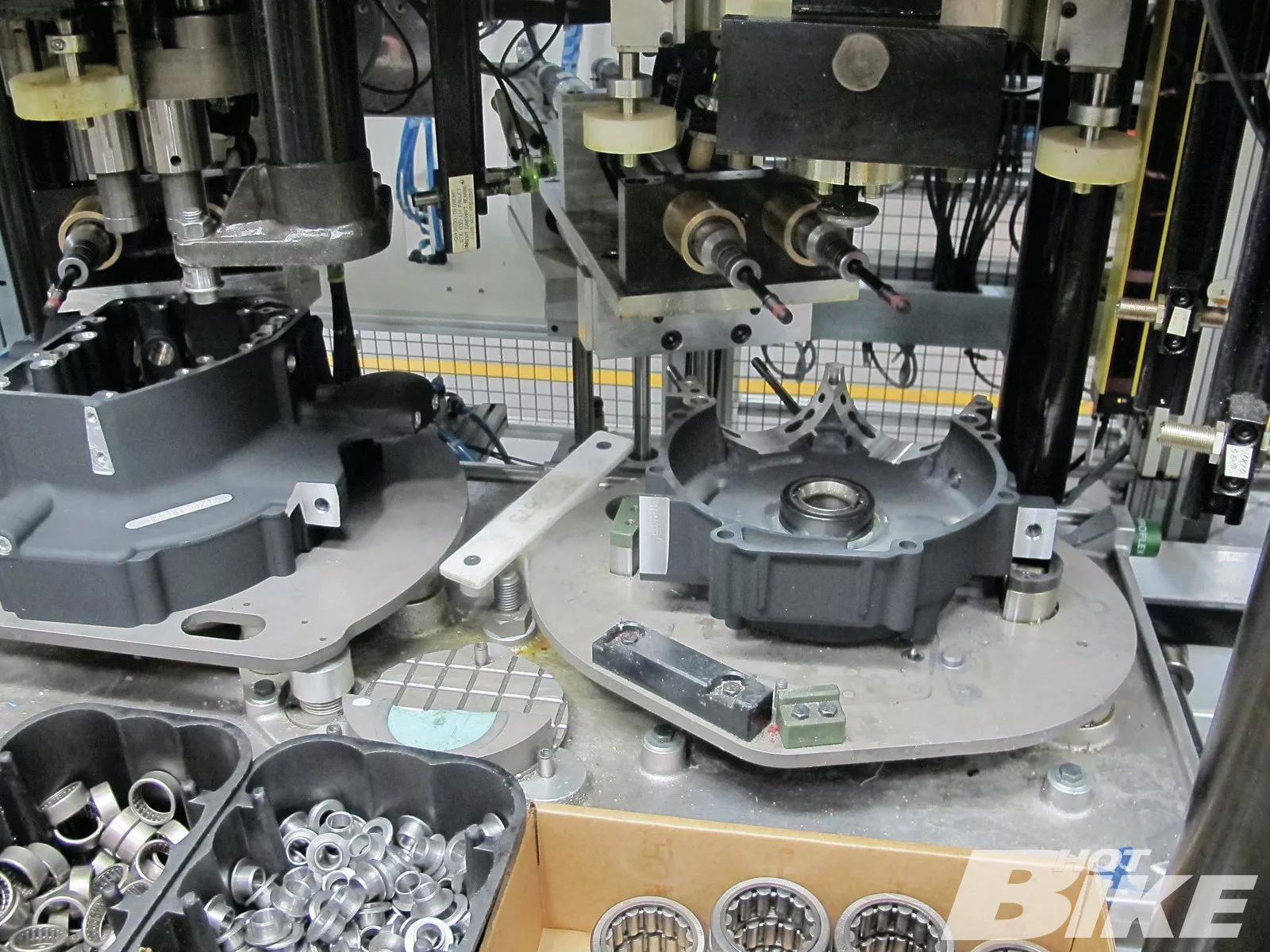 For the 2011 model year, Harley wowed performance enthusiasts when it announced the introduction of its new 120ci Screamin' Eagle (SE) Pro 120R engine. This was the fist time in several decades that the Factory had offered a fully assembled high-performance, race-ready crate engine. Ready to drop into a stock chassis and bolt right in place with no frame modifications or engine mount relocations, the introduction of the 120R was very appealing to those looking for the thrill of high horsepower and torque. What was most appealing however, was the potential of achieving 135-plus horsepower and 137 lb-ft of torque from the 4.06-inch bore x 4-5/8-inch stroke engine for a modest price ranging between $5,700-$6,000.
However, there's a catch to the 120R, it's offered for race-only applications meaning it's not a street-legal engine. But what it does provide is a relatively low-priced powerplant for entry-level race enthusiasts to dip their toes into the fast-paced world of drag strip racing. Even those with a long history of staring down the "Christmas" tree waiting for the green light found the 120R and its power potential an intriguing option for the strip. In fact to help support the introduction of the new race class engine, Harley sponsored an all-new Draggin' Bagger drag racing class in conjunction with its other race class sponsorships with the All Harley-Drag Racing Association. Designed for '99-later H-D Touring models (except Road Kings) and with limited allowable performance modifications to the 120R engine, chassis, suspension, bodywork, and other components of the bike, the Draggin' Bagger class was created to provide new and old race enthusiasts an economical way to have fun on the drag strip.
Some of the highlights of the SE 120R include: 4.060-inch big bore cylinders, 4-5/8-inch stroke SE pro stroker flywheel and rod assembly, high-compression 10.5:1 nickel-plated forged pistons with Teflon-coated skirts, SE 266E high-lift cams, CNC-ported Maximum Velocity Area (MVA) heads with automatic compression releases, factory-machined engine cases, and now for 2012 the 120R comes with a new billet cam plate and high-volume oil pump. What's not included and needs to be purchased separately is an SE throttle body, high-flow injectors, high-performance clutch, exhaust system, high-flow air cleaner, and a tuning module. The SE 120R is available for Dyna, Softail, and Touring models, you just need to check the » SE P&A catalog to find out which part number to order for your specific year and application.
Intrigued by this monster engine, I took a trip out to Harley's Powertrain Operations Center (POC) at its Pilgrim Road facility in Milwaukee to learn more about this race-ready engine and see how it comes together. Upon arriving at the facility I was met by Tony Nicosia, category manager for SE Performance and Wheels, Mark Dane, senior project designer for SE Performance Products, Brad Bishop, SE project engineer, and Grif Maupin, project engineer for Powertrain Operations. Working as the category manager for the SE line, it was Tony's job to work with his team to execute the development of the 120R from concept to final product.
Now you might think Tony and the guys had an easy task set before them when it came to making the 120R a reality right? Well, not exactly. There was one major challenge put before them: keep the cost down for the end user. In order to help keep the overall cost of parts, accessories, manufacturing, assembly, and all the other expenses involved in building a complete engine, they had to build the 120R utilizing as many existing parts as possible and make use of H-D's large capital investments—the machine tools at the POC and the factory assembly line.
"We wanted to use stock cases to keep the cost down," Tony told us. "And during the development process we learned that we couldn't go bigger than a 4.060-inch bore because we would run out of room in the stock cases. To get the 120ci displacement it came to the stroke as well. Mark and Brad had to come up with the parameters around the stroke; what was the right rod length from center-to-center hole. Issues popped up, it wasn't like, OK it's a 4-5/8-inch stroke and a 4.060-inch bore and we're done. Piston design was very crucial. We had to figure out how to create the skirt so it had the proper support as it traveled in the cylinder. We had to create all new piston oil jets, which also involved all new tooling to make the jets. It was a huge amount of development work and a lot of testing. As we tested we found issues, then we had to figure out how to address those issues and figure out what we had to change to get it to work the way we wanted it to work. The flywheel was unique, it was a unique stroke for us, the cylinders already existed, the pistons were unique, and the oil jets were unique. But a lot of the other stuff already existed like the SE ported heads, the SE race springs were already in the heads, the automatic compression releases existed, the 266E cams had just come out, and a lot of the other components were very common like the rocker box covers, rocker arms, and rocker arm supports."
While there were several hurdles to clear in order to bring the 120R to fruition, if you ever get the chance to visit the POC, you'll quickly see that the organization, machinery, and most importantly the staff at the facility are fully capable of tackling any challenges. Sitting on 63 acres and encompassing 850,000 square-feet, walking through the POC is astonishing. A mix of robotic machinery, high-tech tooling, rows and rows of precisely timed assembly line operations, and stacks of raw and machined materials, you would think the facility would be cold, sterile, and lifeless. However, the friendly smiles, bright personalities, and dedicated work ethic of the 800 employees at the POC help » keep it warm, personable, and highly productive. The staff is very proud of its work and takes great pleasure in knowing that through their hard work and attention to detail millions of people are able to enjoy the open road with simple a click of a button.
The facility produces almost all of the drivetrains (engines and transmissions) for all of the company's Big Twin and middle-weight (Sportsters) motorcycles. The only drivetrain the POC doesn't produce is the V-Rod drivetrain. The POC is divided into four manufacturing units which includes steel machining: gears, shafts, all the transmission components, rocker arms, (steel heat treating is also performed); aluminum machining: heads, cases, cylinders, inner primaries; powdercoating: two facilities handle powdercoating for all powdercoated parts; and the final unit is assembly. Assembly includes building of the transmissions and engines as well as cold testing each engine before being shipped. Cold testing is done on a dyno without actually firing the engine. Utilizing a three-minute cold test cycle they are able to obtain more measurements (200 tests) in a quicker amount of time.
The POC was originally a Briggs and Stratton facility before the MOCO took it over in 1996. The manufacturing timeline for the facility is as follows:
**1998 = Started with the TC88
1999 = TC88B
2006 = Six-speed Cruise Drive for the Dyna models
2007 = 96ci/Six speed
2008 = XR1200
2009 = Tri Glide
2010 = 110ci CVO
July 2010 for model year 2011 = 120R **
There are approximately 750 components in each powertrain and it takes roughly two hours to produce a powertrain start to finish on the assembly line. The line takt time (amount of time the line stops at each station) is 82 seconds. There are about 1,800 machine tools worth about $600 million in the facility. The staff currently builds 100 current and non-current powertrain variations. The assembly line is inconsequential, meaning that you might see an XL1200 followed by a TC110, followed by a TC96 as opposed to say six 883s in a row. The POC ships four to five truckloads of powertrains from its plant daily.
After the brief presentation, I was now armed with a ton of new knowledge and my guides could tell I was itching to bust through the soundproof metal doors leading into the manufacturing/assembly portion of the facility and see the wonders of the POC and the building of the 120R first hand. HB
Source:
Harley-Davidson
Contact your Local Dealer
harley-davidson.com
Anaheim-Fullerton Harley-Davidson
(714) 871-6563 | harleyfullerton.com