Los Angeles, CA. – June 11, 2015 – Full Vision Productions and Indian Motorcycle, America's first motorcycle company, have created The Next Great Tradition: "Veterans Charity Ride to Sturgis". The Ride and Campaign will raise awareness and support for wounded and severely injured veterans across the nation.
In addition to their recent partnership with the USO and to honor veterans for their courageous service, Indian Motorcycle is stepping up their commitment to Veterans and Active Service members by providing wounded veterans with Indian motorcycles to ride cross-country to the 75th anniversary of the Sturgis Bike Rally in South Dakota. Several of the Indian Chief models have been outfitted with sidecars specially built and provided by Champion Sidecars to accommodate severely injured veterans.
"I know I speak not only for myself, but for the entire Indian Motorcycle Company, that we are proud and honored to be part of The Next Great Tradition: Veterans Charity Ride to Sturgis this year," said Robert Pandya, External Relations Manager for Indian Motorcycle.
More than a dozen veterans, on Indian Motorcycles, will start their week long journey to Sturgis SD from Los Angeles with a surprise celebrity guest on July 27th. Their first stop is Las Vegas, NV. While in Las Vegas the veterans will be special guests at the unveiling of Indian Motorcycle and Polaris' new 2016 model year rollout and Dealer convention.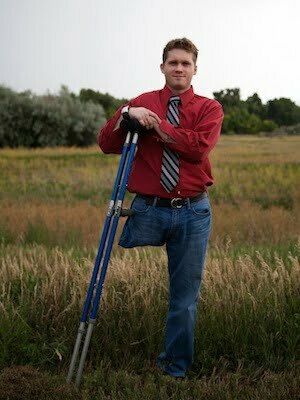 Leaving Las Vegas the veterans spend the next six days riding spectacular scenic backroads and exploring Zion National Park, Bryce Canyon, Grand Staircase-Escalante National Monument, Capital Reef National Park, The Arches and Moab Utah. From Utah they continue their quest through the Colorado National Monument, Hahn's Peak Colorado, and Medicine Bow National Forest in Wyoming, arriving in Sturgis Sunday August 2nd.
While in Sturgis, the veterans will partake in the ultimate Sturgis Bike Rally experience, celebrating the 75th anniversary of the rally with Indian Motorcycle, the Original Motorcycle of the Sturgis Rally started by Indian dealer Pappy Hoel in 1938. One of the highlights for the veterans will be participating and riding in the Buffalo Chip "Freedom Ride" Thursday August 6th with 600 fellow veterans.
Emmy award winning director Robert Manciero and his production company Full Vision Productions has partnered with Indian Motorcycle to create this adventure and film the entire journey. "We are honored to be putting on this event and campaign with Indian Motorcycle and the veterans that have given so much for our country. We have a fantastic two week ride laid out for our veterans with surprise activities and excursions planned along the route in addition to chefs preparing special meals and visits with other veterans and organizations," said Manciero.
"Going to the Sturgis Bike Rally has been on my Bucket List for many years. Riding to the 75th anniversary with fellow veterans and my brothers from the Wyakin Warrior Foundation is a dream come true. I can not thank you enough for including us in this adventure of a lifetime and supporting Wyakin and their programs," said George Nickel of Boise Idaho, a veteran Army Airborne Combat Engineer with 16 years of service, 3 deployments to Iraq, Saudi Arabia, and Oman and Wyakin Warrior program graduate.
Full Vision Productions and the Veteran Riders will be using an interactive media platform that will enable fellow veterans, Indian Riders, motorcycle enthusiasts and the general public to follow the riders and campaign in real-time interacting with the veterans on Facebook, Twitter, and Instagram, and watch daily videos of their journey on Vimeo and Youtube.
"We created a ride 'Started by Veterans for Veterans' that would not only show appreciation and gratitude, but also help and inform fellow veterans, who still need assistance, that there are many people, groups and organizations that care about them and are truly willing to do something to help them," said Veterans Charity Ride founder Indian Dave.
For more details about the campaign, videos and specifics of the route and excursions, visit the Veterans Charity Ride official website at www.veteranscharityride.org
ABOUT VETERANS CHARITY RIDE TO STURGIS
The Veterans Charity Ride to Sturgis includes veterans from all branches of service, coming together to share their experiences and passion for motorcycles. Veterans created this ride and campaign to bring greater awareness to the issues veterans are facing in their daily lives, promote worthy veteran charities and invite the participation and support of the general public.
Visit website: www.veteranscharityride.org
ABOUT FULL VISION PRODUCTIONS
Located in La Crescenta, California, Full Vision Productions was founded in 1994 by producer / director Robert Manciero. Since then it has grown into a full service production company and agency with 11 Emmy awards and several festival awards to their credit. Originally specializing in extreme sports, Full Vision Productions has expanded into commercial, promotional, and documentary film work for networks, major corporations, and government agencies.
Please visit www.fullvisionproductions.com for more details.