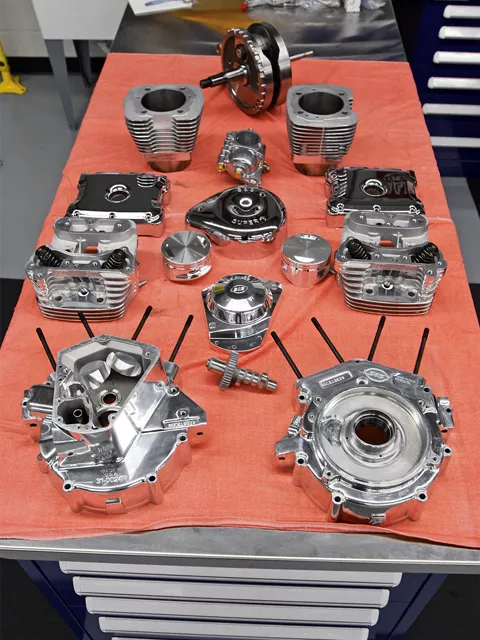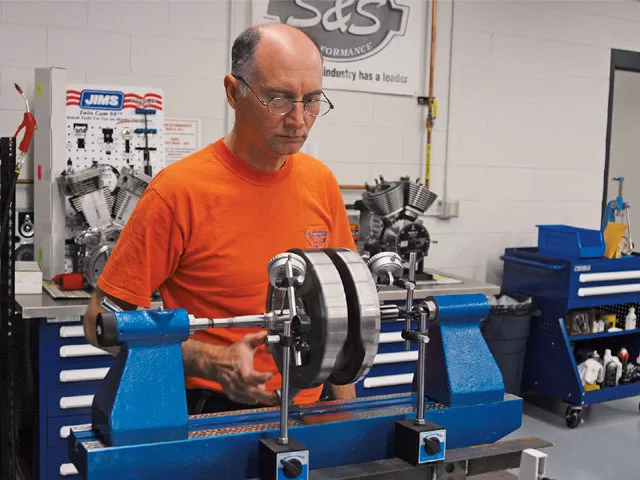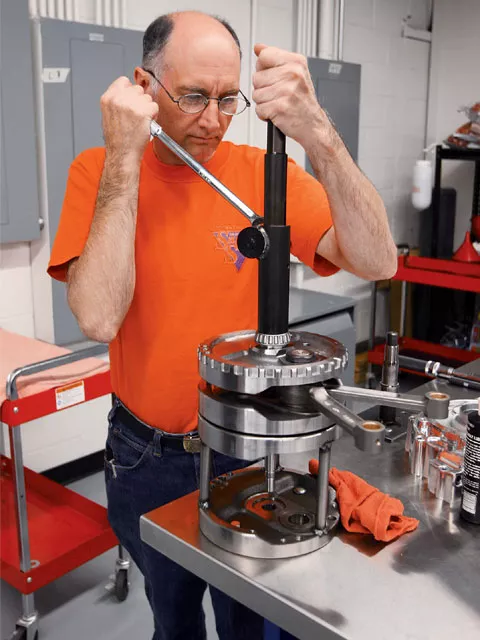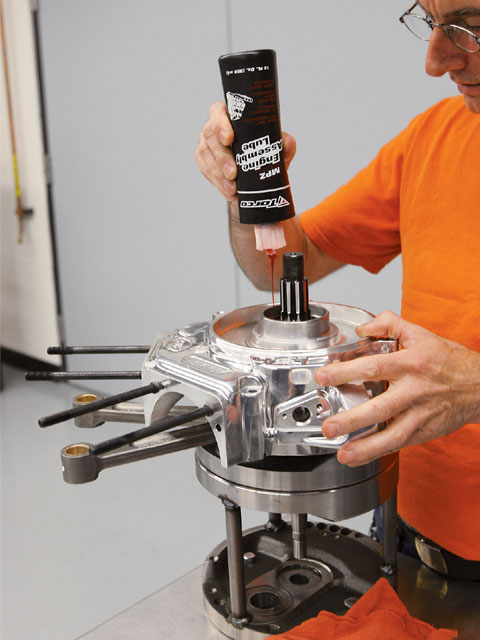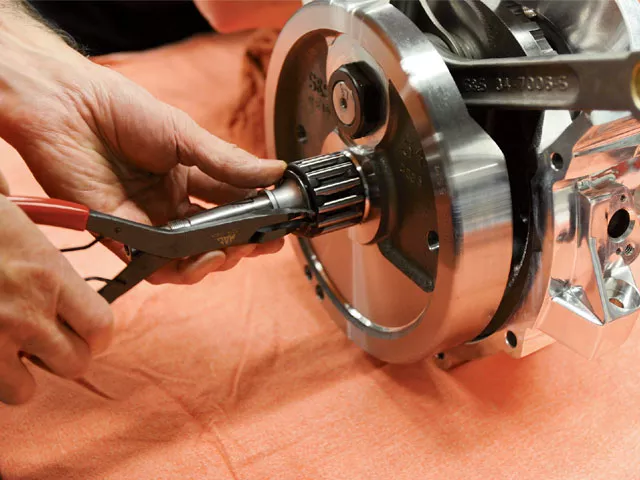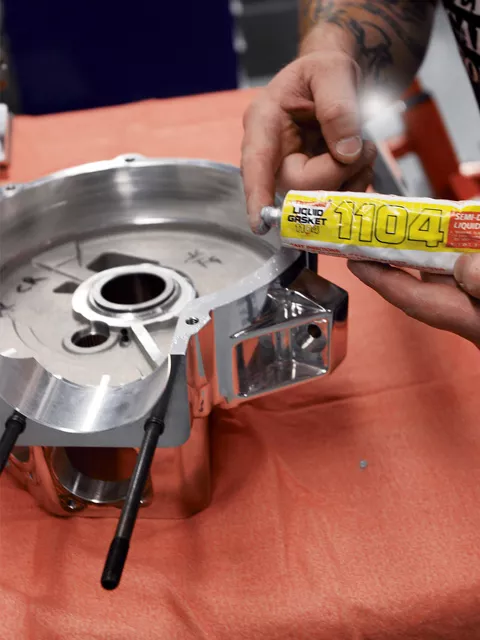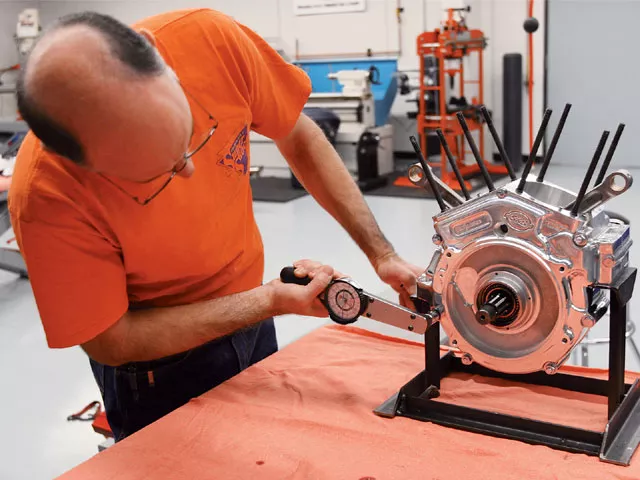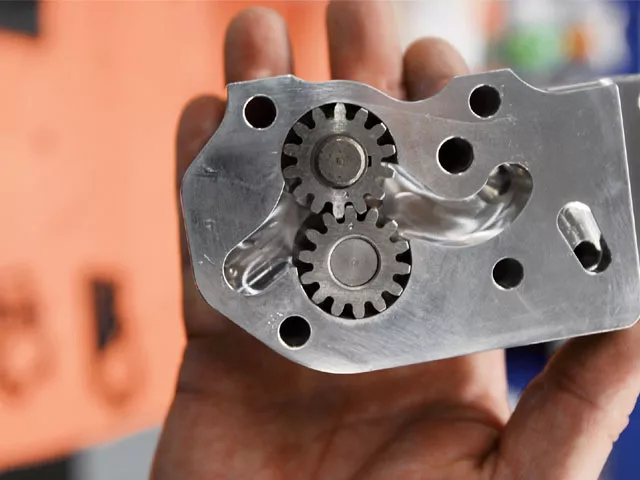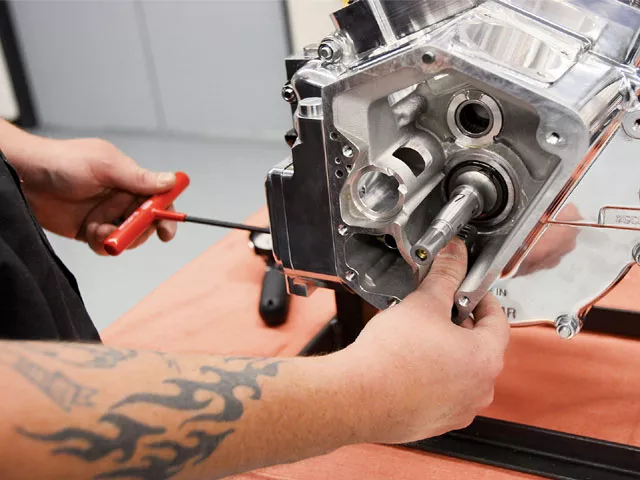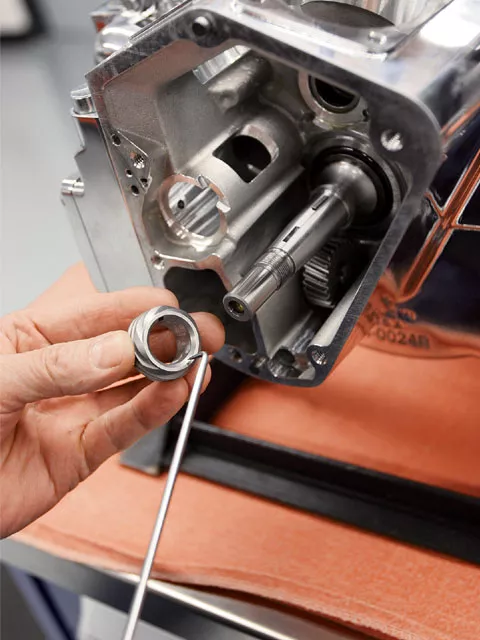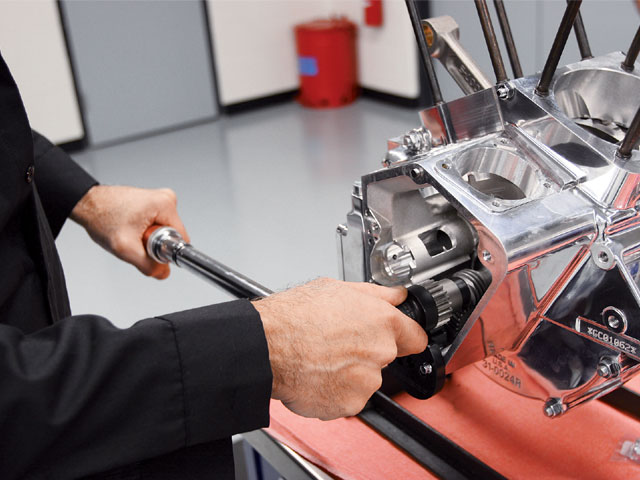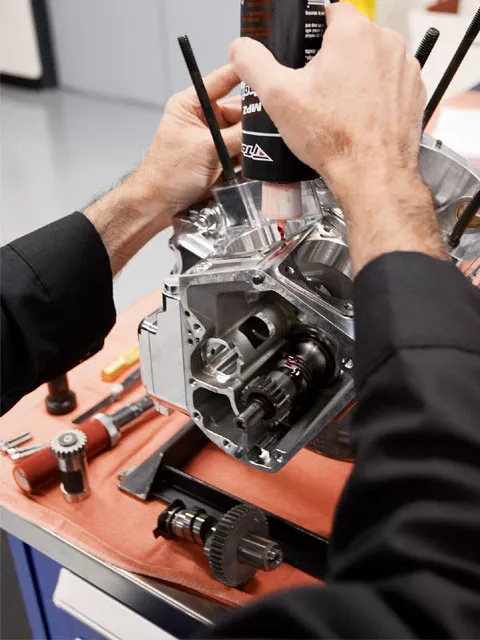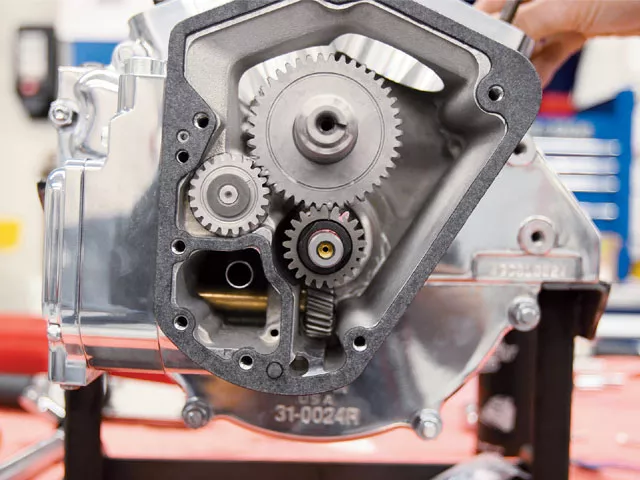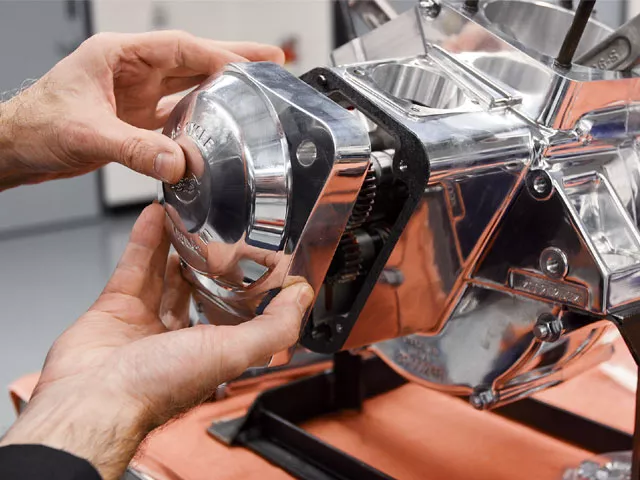 In a previous issue (Vol. 38, No. 11) of HOT BIKE, we introduced the Rolling Thunder FL-style frame that is the basis for our Hot Bagger build. Arlen and Cory Ness are responsible for putting their spin on a touring bike that will utilize some of the best components in the industry, including a Baker transmission and skins from Russ Wernimont Designs. In this, the second installment of the project, we will be discussing the all-new 107ci S&S; powerplant that's going between the framerails.
S&S;'s new V-Series 107T was designed specifically with the touring rider in mind. The engineers at S&S; know there's a big difference between riding wide open on the racetrack and the needs of the long-distance pilot. The racer demands horsepower, usually found high up in the rpm range, while the typical street rider benefits from lots of midrange torque. Many riders of big, heavy touring bikes seek torque on demand without having to downshift. In addition, compression ratios must be adjusted for the kind of fuel you run through the motor. Many a touring rider knows how poor some gasoline can be when you're out in the middle of nowhere. High compression ratios and low-octane gas don't work well together and can easily harm a motor through detonation (pinging). Another factor to consider when out on the highway for hours or days at a time is the noise that emanates from the motor. A quiet motor leads to a happier touring experience.
The 107T features a slightly undersquare configuration combining a 4-inch bore and a stroke of 4-1/4 inches. S&S; heads with 93cc combustion chambers sit atop zero-deck cylinders filled with flat-top pistons. This combination yields a static compression ratio of 9.5:1. A single 0.585-lift cam sits in the camchest. An extra performance and safety benefit is the S&S; Intelligent Spark Technology module that automatically adjusts ignition timing when detonation occurs. During normal engine operation, ignition timing is advanced for maximum power and economy.
We had the opportunity to have a first peek at the brand-new-for-'07 107T motor. Follow along as we take you through the complete engine build, highlighting the components that make this the hot ticket for your current or next touring bike. S&S; V-Series 107T with IST engines fit all carburetor or EFI Evo-style chassis and are protected by a three-year warranty. MSRP starts at $6,280 for natural finish with a SuperStock ignition up to $8,040 for a full polished version with single-bore fuel injection.
Stay tuned for upcoming HOT BIKE issues as we continue with this project, when Arlen and Cory Ness will put this motor into our Hot Bagger project frame.