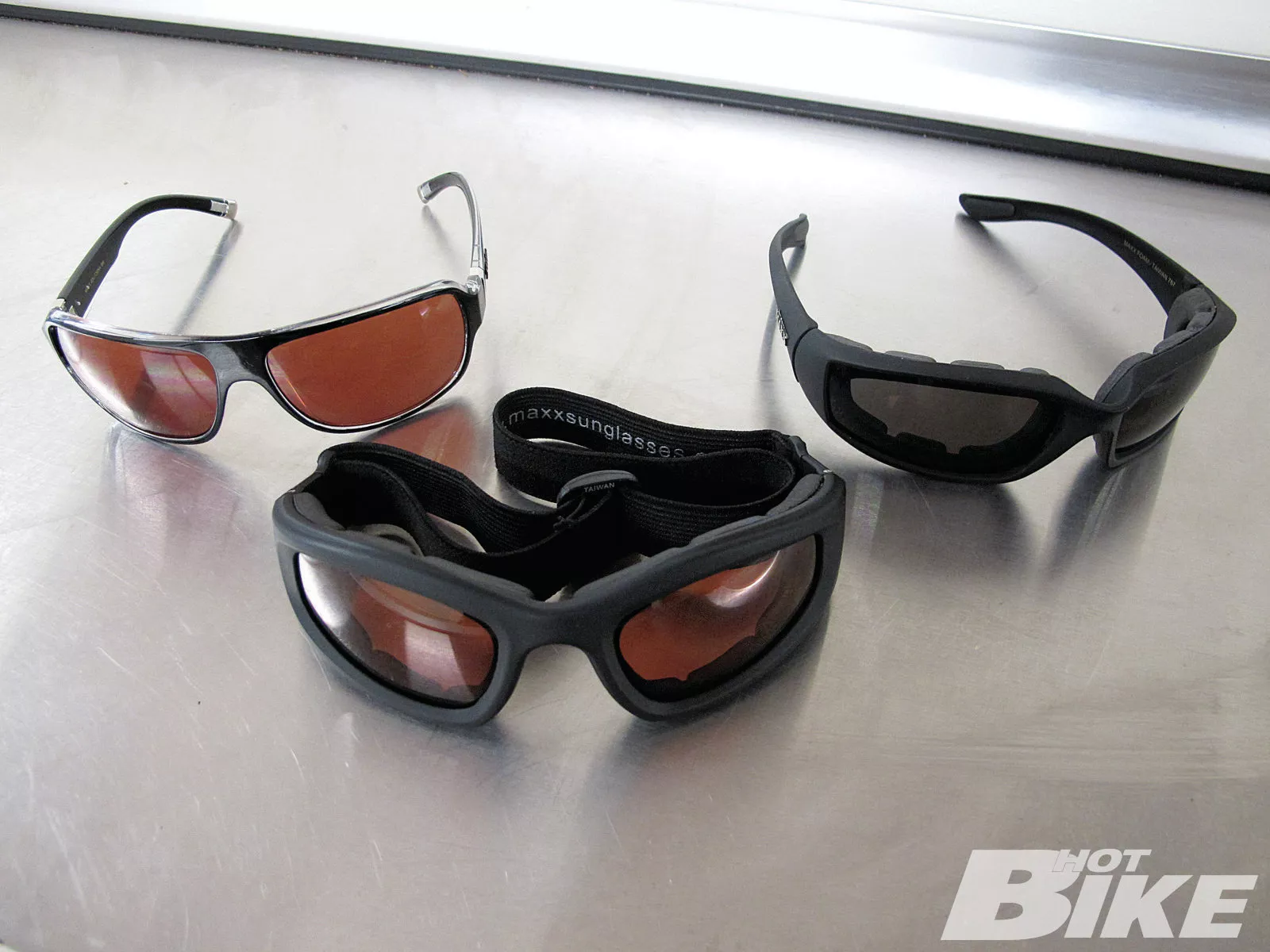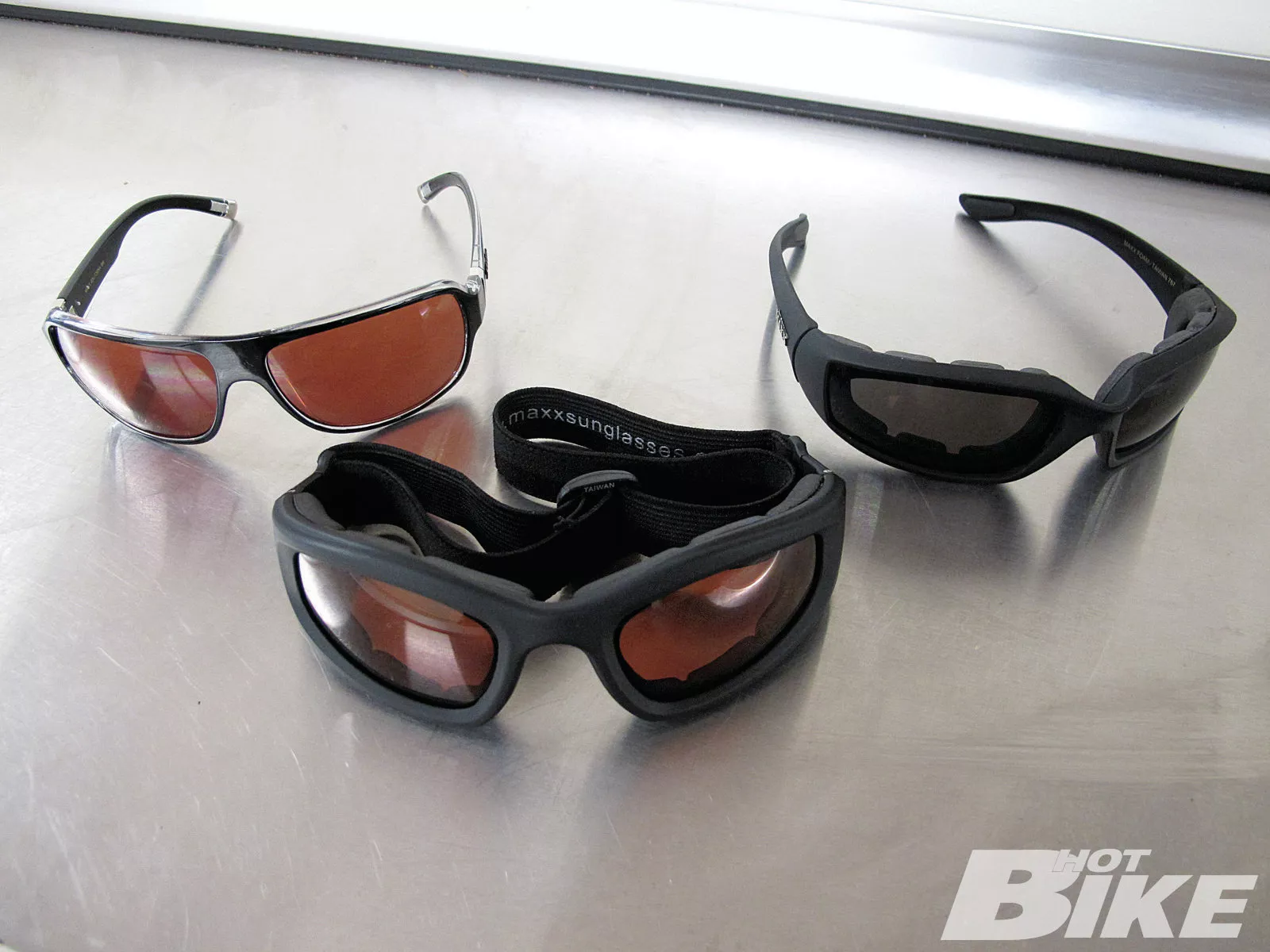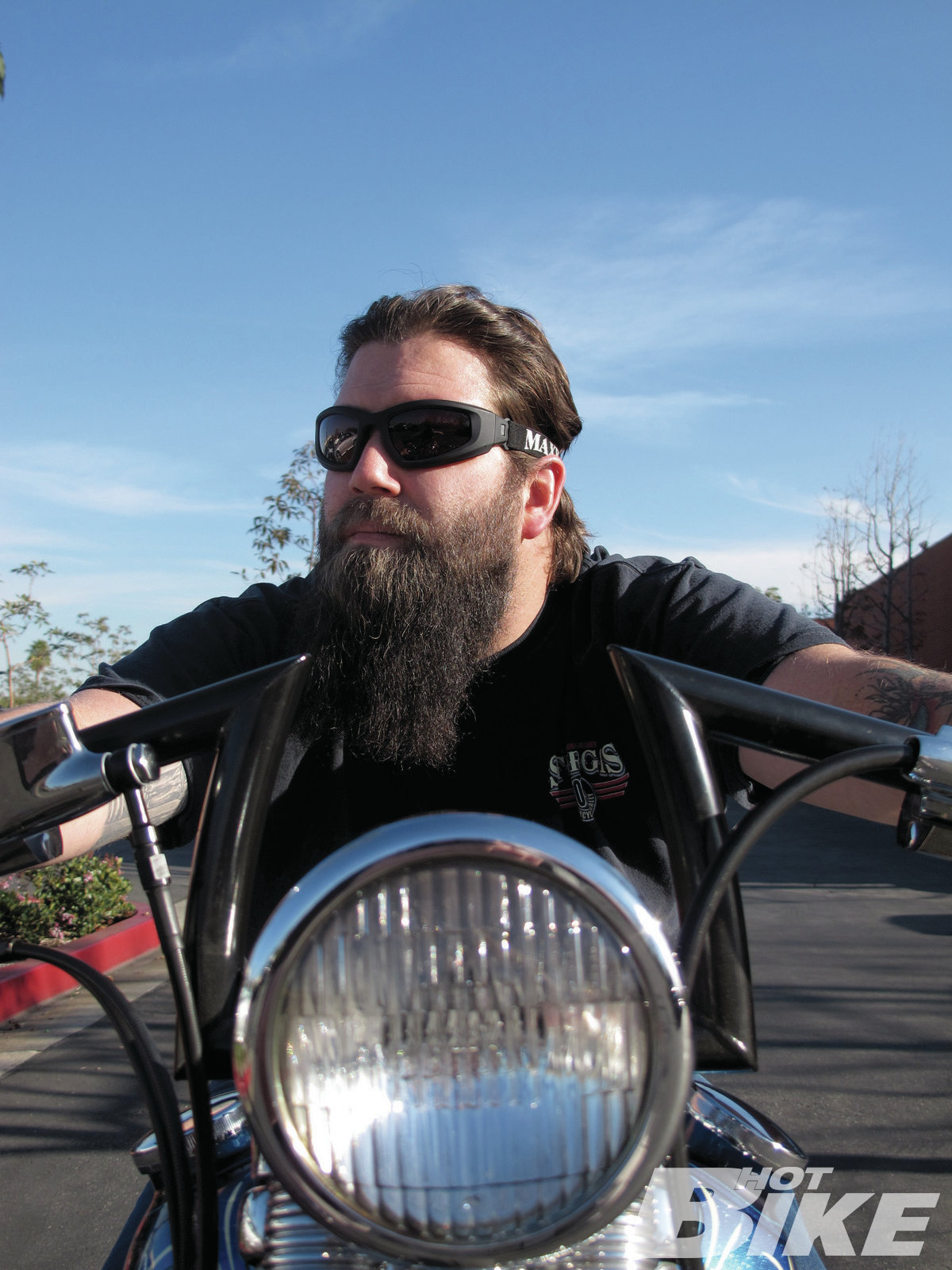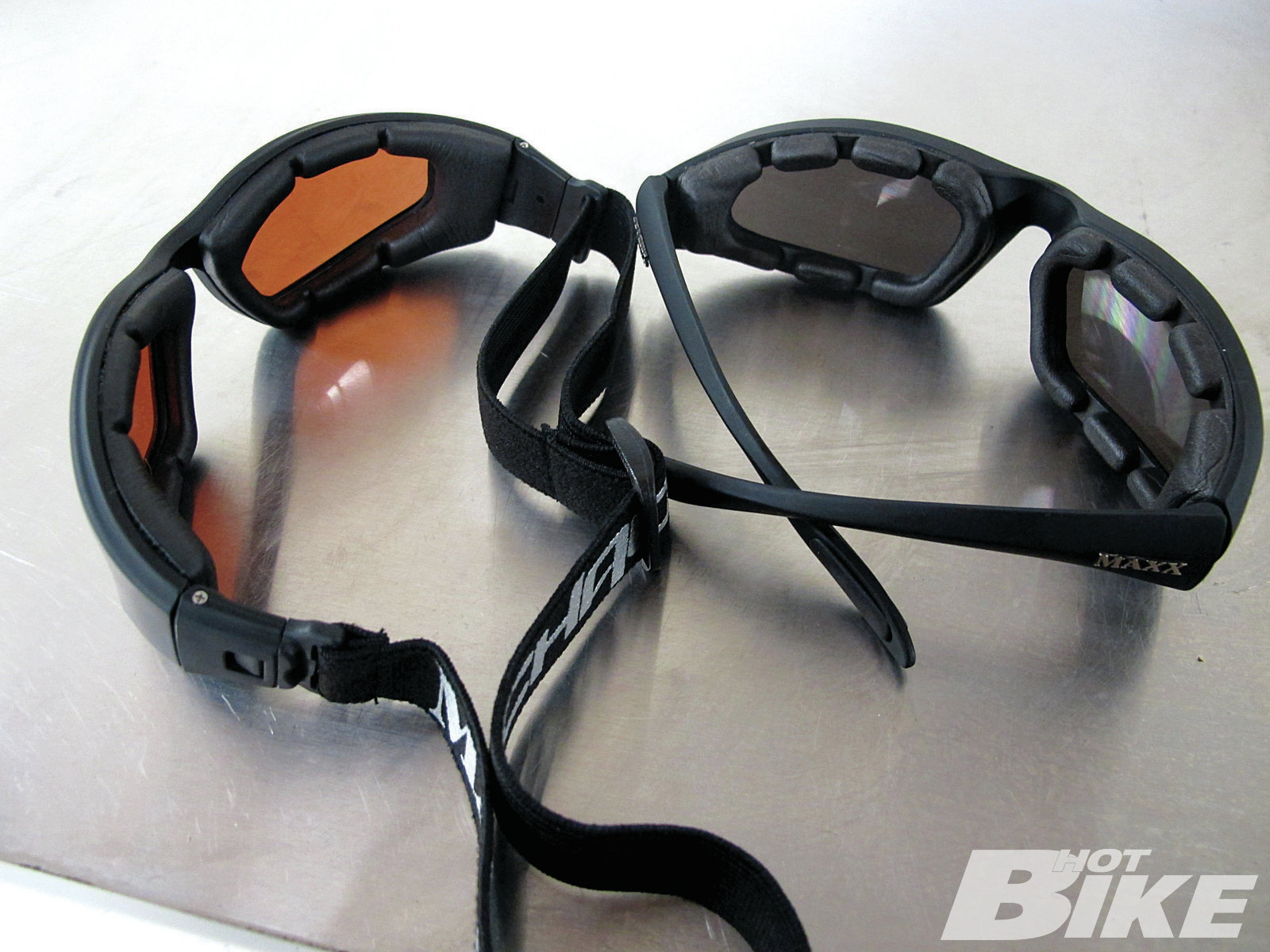 If you are like me, then the one piece of riding equipment that seems to take the most abuse is eye protection, especially if you do a lot of riding with either no helmet, a half helmet, or three-quarter helmet. Scratched lenses, broken arms, stretched-out frames, and even a pair getting sucked right off my face and into oncoming traffic as I glanced over my shoulder to make sure it was clear to change lanes are all experiences I've dealt with when it comes to keeping my peepers protected.
With my eye protection taking such a beating from logging so many miles in the saddle and having to purchase new sunglasses every couple of months for some reason or another, I find it hard to shell out a big wad of cash for a pair of pricey shades when I know they'll most likely be gone in short order.
With this in mind, I have been seeking out glasses that look good, provide adequate sun and road debris protection, and are easy on the wallet so I won't feel like kicking myself if I lose them, break them, or some other unfortunate misstep occurs. In my search I came across a company called Maxx HD Sunglasses. Based out of Monument, Colorado, Maxx is a family-owned company that set its sites on providing quality eyewear for everyone from the avid golfer to fishing and motorcycling enthusiasts at an affordable price.
I recently got my hands (and eyes) on a couple of pairs of glasses/goggles from its Maxx Rider Collection and was rather impressed with the clarity, quality, and most importantly, the price. The first pair I tried was the Chaos goggles (A). Comprised of a soft-to-the-touch-yet-sturdy frame, the goggles feature dense foam padding on the inside with slotted grooves formed into the padding to aid in ventilation. Available with a variety of lenses, I went with the high definition (HD) lenses, which come in sort of an amber color. The lenses are shatterproof polycarbonate and provide 100 percent UV protection. I'm not much of a goggle guy when it comes to motorcycling; I typically prefer standard sunglasses, so these were a little uncomfortable for me. While the elastic strap helped the goggle stay secured to my head, I didn't really like the red lines they would leave on my face. Ventilation-wise, the goggles didn't fog up while riding, but I did notice some slight moisture build-up when stopped. What I really liked about the goggles was the HD lenses. The clarity in the HD lenses was great; they really brought life to the road and made smaller details much sharper. The frames were pretty durable and have short-hinged sides making them even more compact and less likely to break when packed into tight spaces.
The next pair I tried was a pair of the Foam HD glasses (B). Once again the clarity of the HD lenses was definitely a high point. The colors were bright and glare and haze were greatly reduced. Similar to the Chaos, the Foam featured a well-constructed soft touch frame, shatterproof polycarbonate lenses and foam on the inside to help protect against wind, bugs, and road debris. While the Foams felt more comfortable on my face, I still just didn't care for the dense foam liner. It did block everything out and added extra protection to my eyes; I just have never been a fan of dense or soft foam liners in my glasses when I ride. Even though there was adequate ventilation, I felt like that area of my face got hot and sweaty, and sometimes my eyes got dry.
The last pair I tried was the Sols (C). Now these were more my style as I typically ride in just regular sunglasses, no fancy foams or straps, just a frame and a pair of lenses. I like to ride in plain sunglasses because, aside from the sweating issue, I hate carrying extra glasses to put on when I get to my destination. The Sols fit my face comfortably and I liked the larger size of the lenses as they helped protect my eyes yet still allowed plenty of air to pass freely. The Sols have a little more style to them compared to the other two and looked equally good on and off the bike and have worked their way into my riding gear collection.
Overall I was impressed with the construction and quality of Maxx HD Sunglasses. While I might not have been the best subject to test the goggle and foam-style glasses, I let my friend ride with the Foams and he loved the protection and clarity they provided. He didn't have any issues with the foam lining causing his face to sweat. What's most impressive about all three pairs I tried was that each only cost $19.95. That means for a fraction of the price I've spent on many top-of-the-line glasses. I was able to get my hands on three glasses that were sturdy and provided good visibility. And if I lost them or broke them, it would be no big deal, just another 20 bucks and I could get another pair.
Ratings: *****
Quality of Product ****
Comfort ***
Fit *****
**Overall ***
**Maxx HD Sunglasses **
maxxsunglasses.com