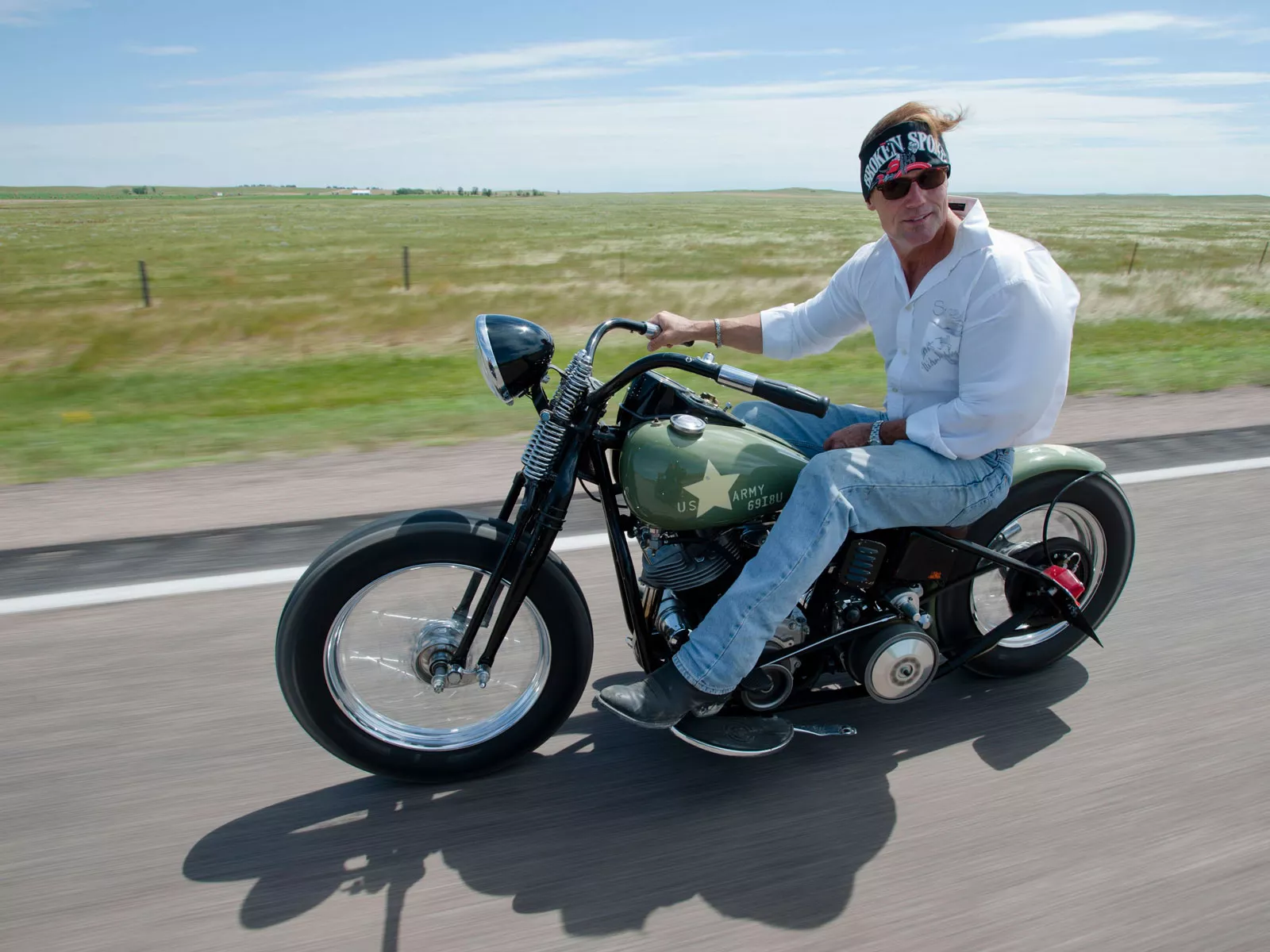 [March 23, 2012 – BISBEE, ARIZONA] Born and bred in Arizona, Jay Allen, creator of the World's Biggest Biker Bar, The Broken Spoke Saloon and consummate emcee at motorcycle events around the country, announces his role as official emcee of Arizona Bike Week 2012.
"We are very excited to have Jay Allen join our team. Arizona Bike Week has grown to be the biggest rally in the Southwest. With his enthusiasm and unique way of connecting with the riding community, we are confident Jay will bring a new level of excitement to our main stage. We look forward to having Jay become a long term member of the Arizona Bike Week family, as we continue to bring a bigger and better event to the Valley of Sun each year," said Brad Bennett, one of the owners of the event.
Located in and around the Phoenix area, Arizona Bike Week is a desert rider's paradise promoting all things wild and west featuring some of the best riding in the United States. Combine excellent day trips with hot entertainment and some cowboy style partying and it is no wonder this event has exploded in growth in a few short years.
"Arizona couldn't be nicer in late March and the weather is impeccable for riding," said Jay Allen. "I'm honored to be the official emcee at Cyclefest and I look forward to working with the people throwing the best rally in the Southwest and I can't wait to see all my friends. Having been born in the fine state of Arizona it's nice to have a rally that's worthy of bringing riders in from all over the country. The whole state fiscally benefits from Arizona Bike Week."
Arizona Bike Week Cyclefest is March 28 – April 1st. www.azbikeweek.com
Jay Allen Productions is a rally production and event consultation company. Jay Allen is a veteran of the motorcycle industry and is a popular personality in the culture. The creator and force behind the World's Biggest Biker Bar: The Broken Spoke Saloon, he successfully developed the entertainment brand to be world renowned. An avid salt flat racer and record holder on the Bonneville Salt Flats, he has appeared on countless motorcycle documentaries and DVDs worldwide and has captured the motorcycle lifestyle through his unique film projects. Jay is host and production consultant for the Lone Star Rally in Galveston, TX, the largest weekend rally in the USA and rally co-producer and emcee of the new Iowa Grand Motorcycle Rally at Iowa Speedway, with other projects in negotiations. He recently became the emcee for Ohio Bike Week 2012. www.officialjayallen.com