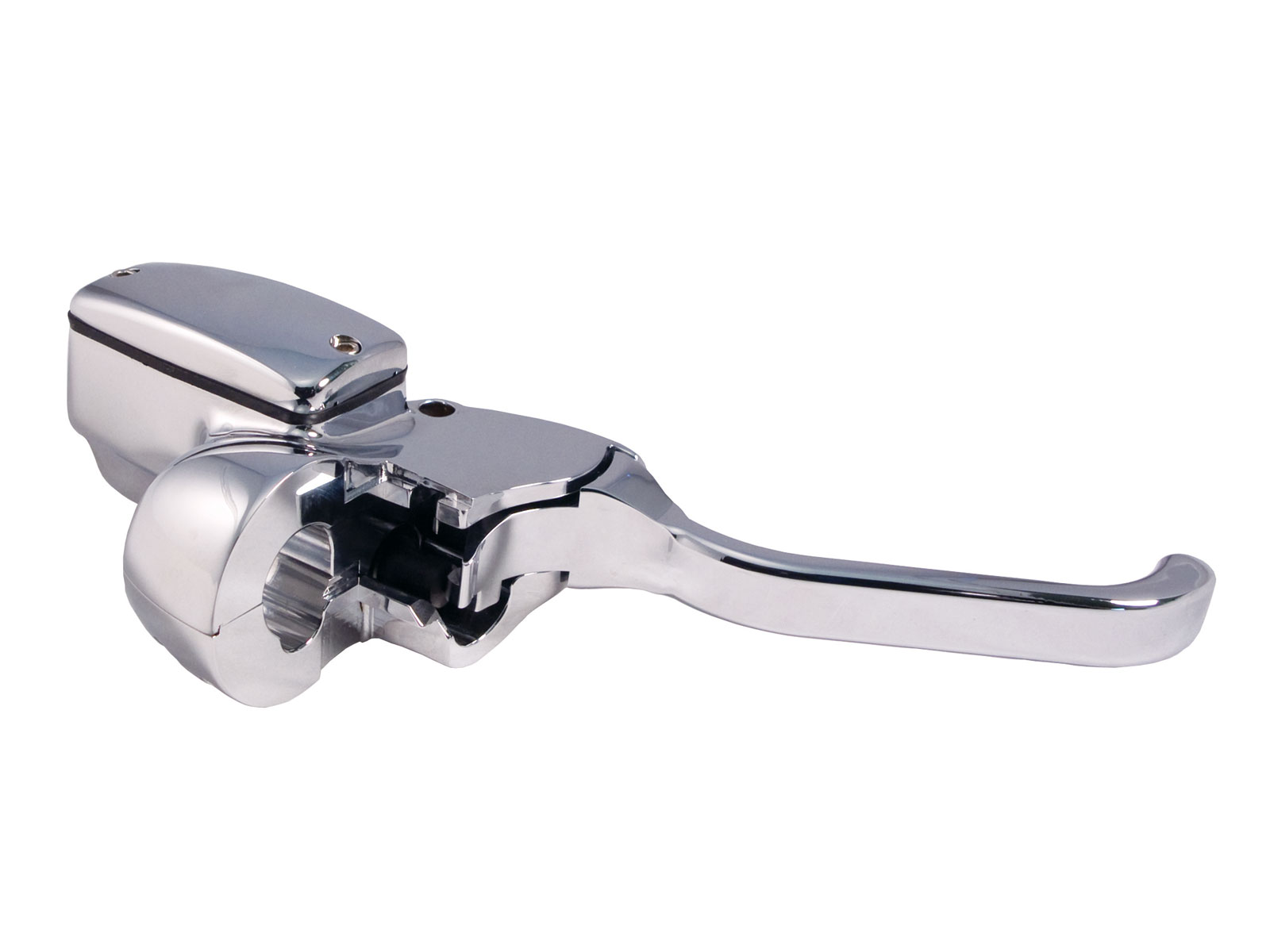 CLEVELAND, OHIO -JayBrake (www.JBrake.com), located in Cleveland, Ohio is celebrating 31 years of being a leader in the manufacturing of performance motorcycle parts and accessories directed towards the American V-Twin market. JayBrake products are owned and manufactured by SuperTrapp Industries, Inc. The JayBrake product line includes forward foot controls, handlebar controls, foot pegs, grips, brake calipers, and other motorcycle accessories to fit Harley-Davidson and American V-Twin motorcycles. JayBrake has been in business since 1981.
JayBrake STK Hand Controls are a unique product due to their compatibility with factory '96 and later style Harley-Davidson switch housings making installation simple. Riders can also retain the original turn signal location if desired. STK Hand Controls are versatile due to their additional compatibility with both factory and aftermarket mirrors, brake calipers and grips.
The covered, sleek, high-end look of the front face complements the performance of JayBrake STK Hand Controls. These controls feature a 2-piece bottom clamp design making the mounting bolts virtually invisible. Riders can choose from either 9/16″ or 11/16″ bore right hand master cylinder to accommodate most brake systems.
JayBrake STK Hand Controls are made from machined billet aluminum and are available in a black anodize, chrome or polished finish. All JayBrake products are made in the U.S.A.
Request your JayBrake catalog by visiting www.JBrake.com. Become a fan of JayBrake on Facebook. For more information on JayBrake products call 216-265-8400 or e-mail JayBrake@SuperTrapp.com.