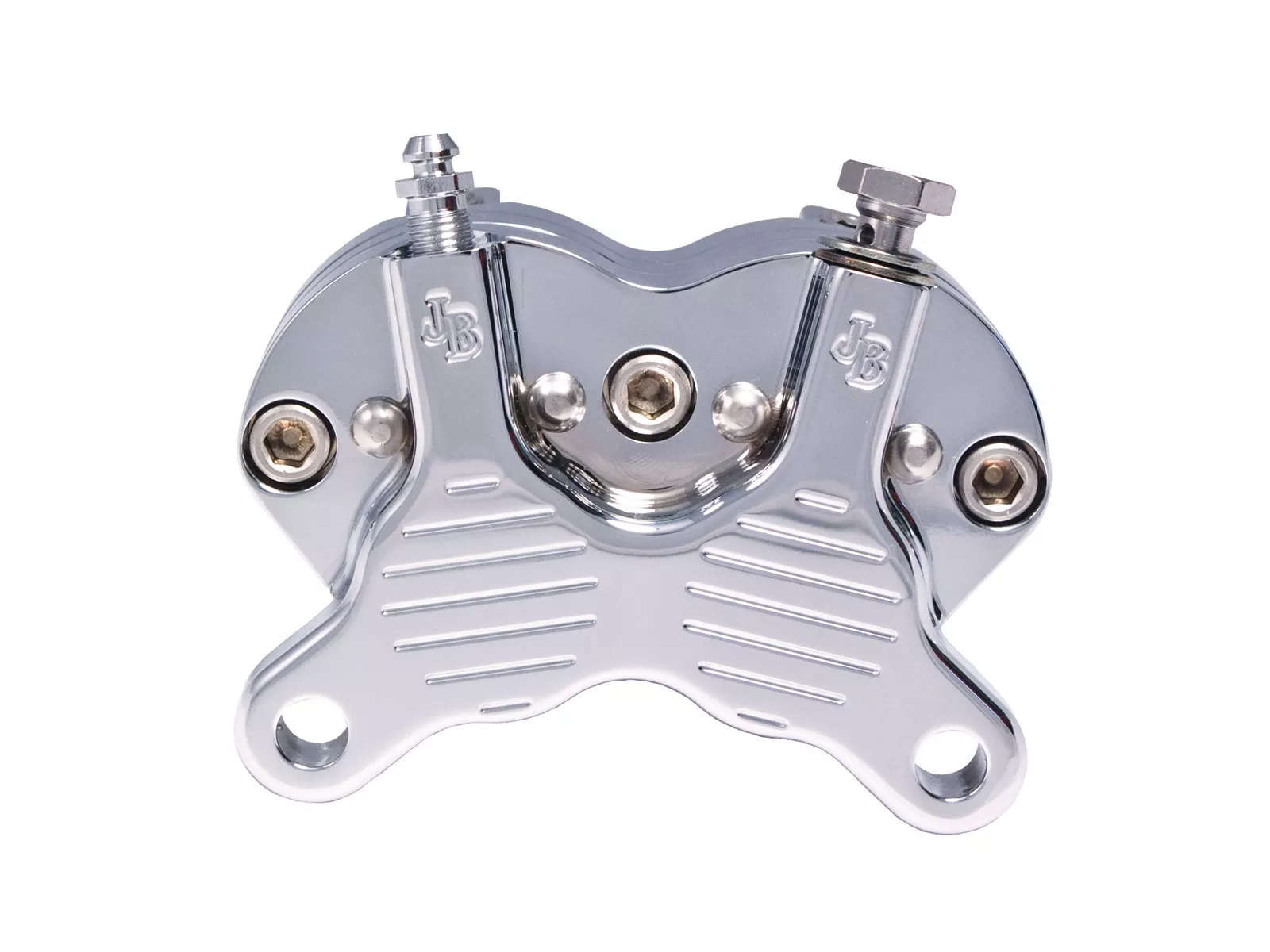 CLEVELAND, OHIO -JayBrake (www.JBrake.com), located in Cleveland, Ohio is celebrating 31 years of being a leader in the manufacturing of performance motorcycle parts and accessories directed towards the American V-Twin market. JayBrake products are owned and manufactured by SuperTrapp Industries, Inc. The JayBrake product line includes forward foot controls, handlebar controls, foot pegs, grips, brake calipers, and other motorcycle accessories to fit Harley-Davidson and American V-Twin motorcycles. JayBrake has been in business since 1981.
JayBrake Quad Series Brake Calipers are CAD-designed and CNC-milled from billet aluminum for superior quality, durability, stiffness and lightweight. They feature true progressively sized bores for optimal heat distribution and pad pressure. This also provides optimal lever feel in addition to aggressive and consistent braking power compared to all factory units. Front and rear applications require brackets for mounting. Shallow back versions are available for low clearance spoke patterns with larger diameter rims. These are available for a vast array of big V-Twin applications, both front and rear.
JayBrake Quad Series Calipers are one of the most versatile products and are fully rebuildable. They are compatible with stock master cylinders and lines, but aftermarket brake lines are recommended for best performance.
Quad Series Calipers are available in black anodize, chrome and polished. All JayBrake products are made in the U.S.A.
Request your JayBrake catalog by visiting www.JBrake.com. Become a fan of JayBrake on Facebook. For more information on JayBrake products call 216-265-8400 or e-mail JayBrake@SuperTrapp.com.