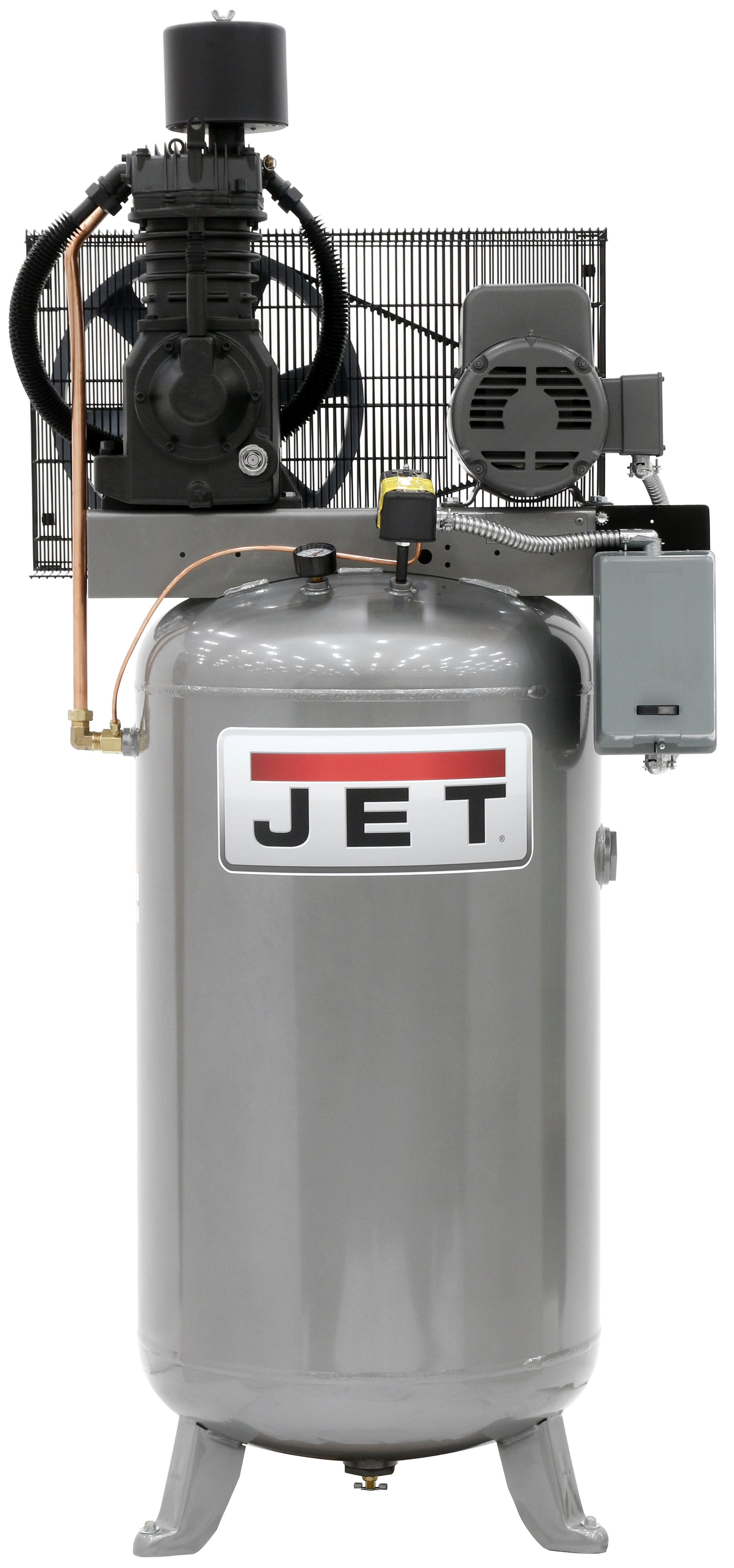 JET Tools has designed and built a new line of industrial grade single- and two-stage 60 and 80 gallon oil-lubricated vertical air compressors. Assembled in the U.S., the new piston-type air compressor line has undergone rigorous testing to ensure reliable and dependable performance in the most demanding shop environments.
The vertical-style compressors feature cast iron pumps, ASME-certified tanks and durable and industrial-rated NEMA motors for dependable, long-lasting service. Each compressor has a built-in safety valve, high pressure switch and a fully enclosed metal belt guard to help ensure safe operation. The compressors have a powder-coated finish and an open feet designed base for unrestricted access to the drain valve.
The JET air compressors are ideal for machine and fabrication shops, automotive service and body shops, fleet maintenance facilities, farm and agricultural settings and woodworking applications and operations.
Typical applications range from sanding, sand blasting, powder coating, painting with HVLP paint sprayers to wrenching, blow-downs for cleaning, air brushing, cutting, drilling, nailing and more.
Each air compressor's oil lubricated pump has a low oil guard indicator that monitors oil levels in the crankcase. If the oil level falls too low, the compressor automatically shuts down. The compressor's finned pump design dissipates heat buildup and extends pump life. A replaceable pump filter helps ensures clean air.