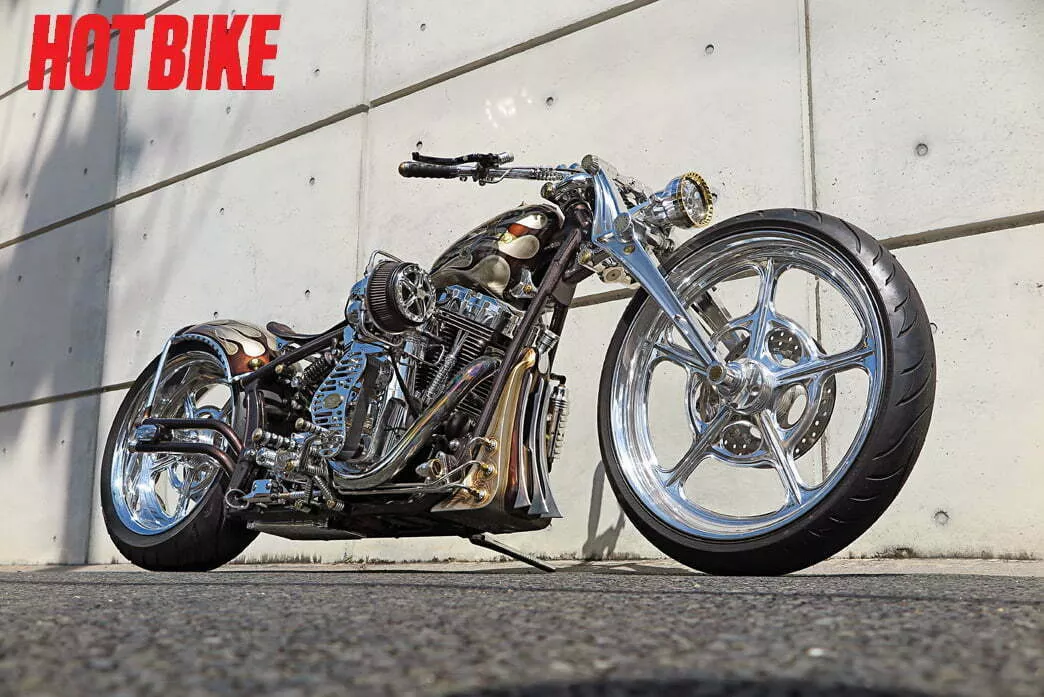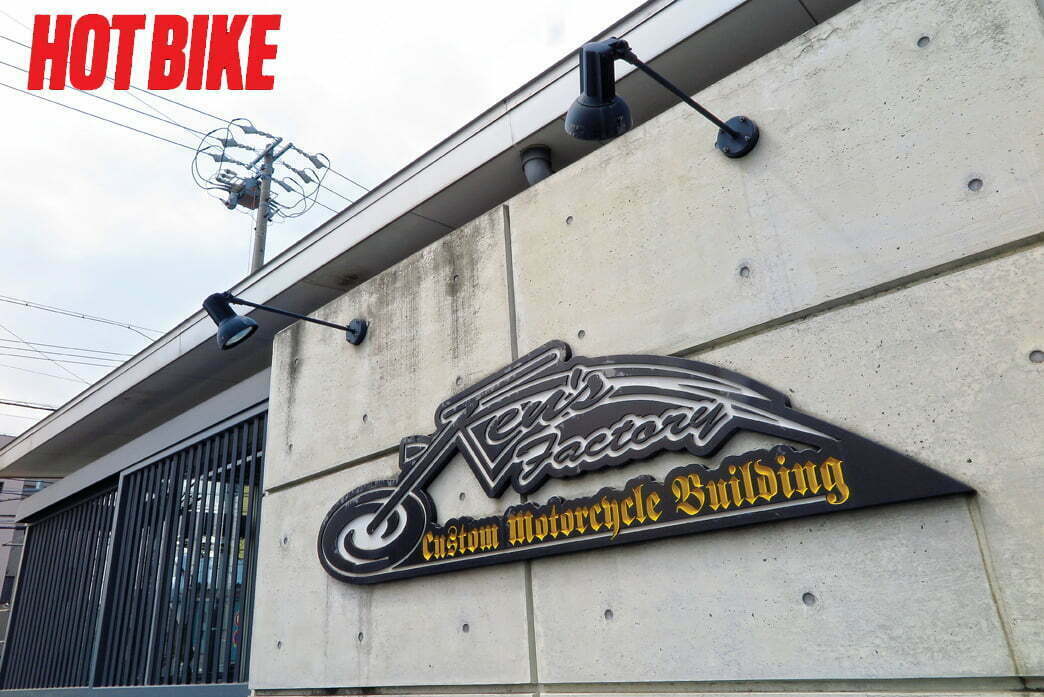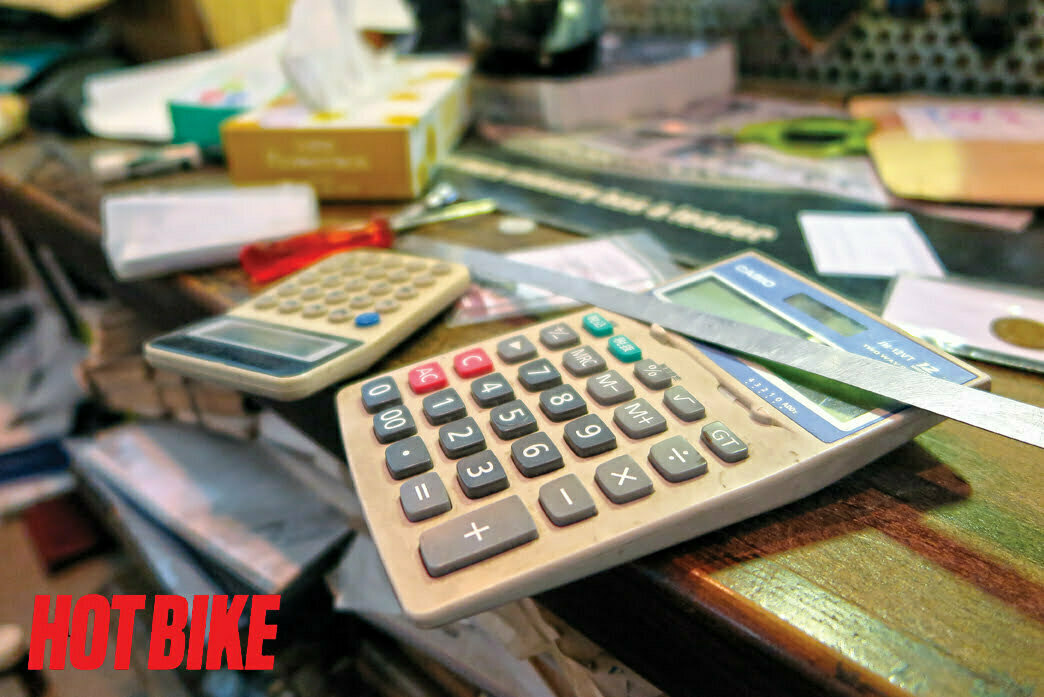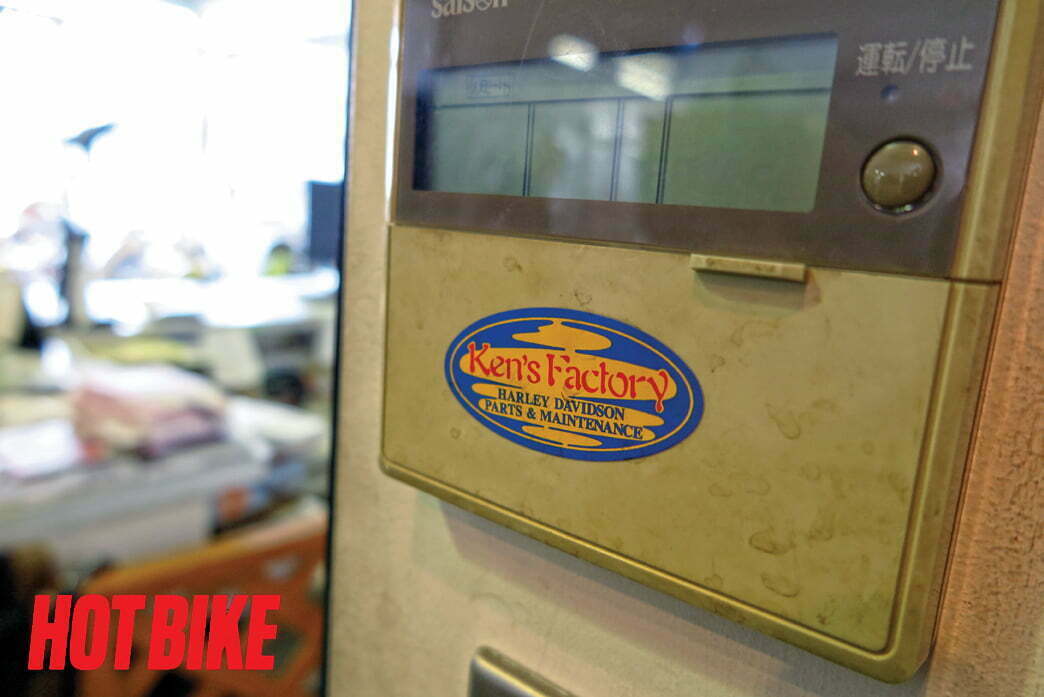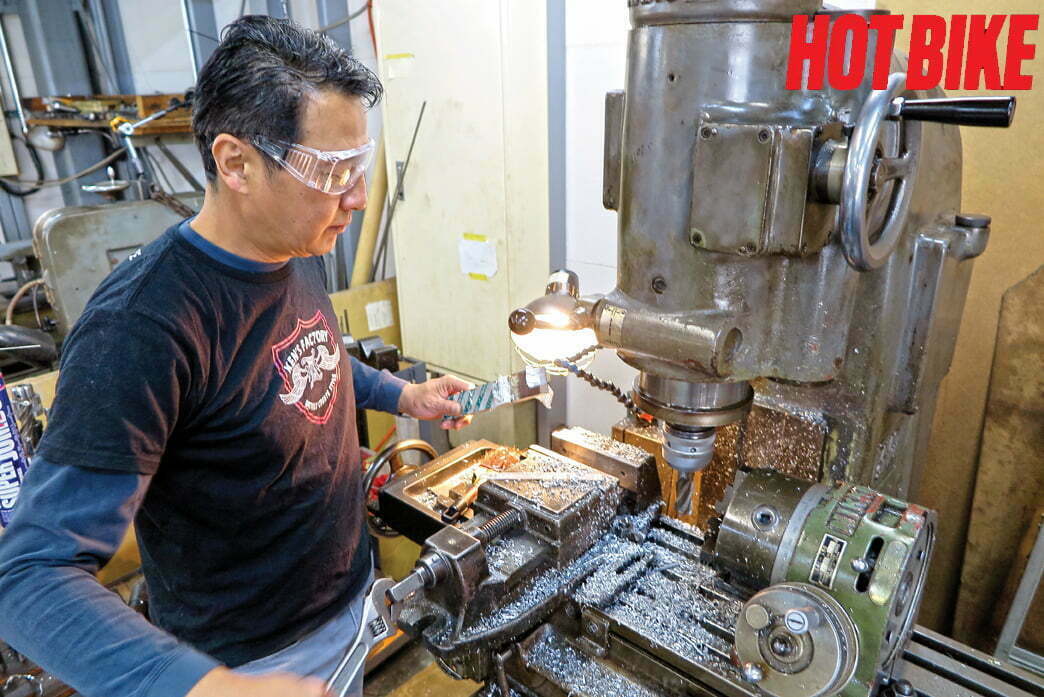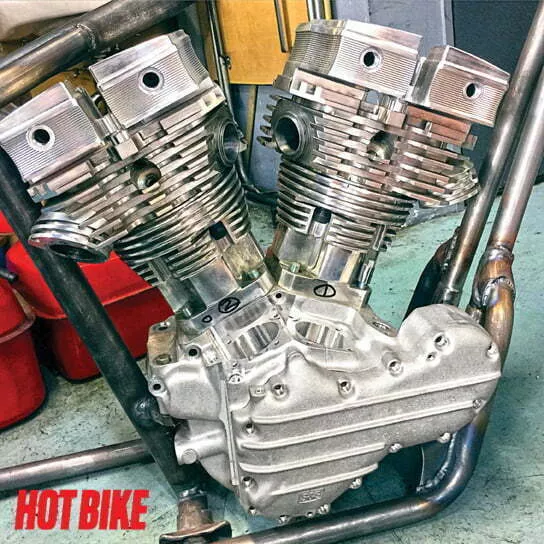 On a busy intersection in Nagoya, Japan, lies a steel and concrete building housing some of the world's most badass hand-built custom bikes. This is where Ken Nagai works his own brand of magic. Better known as Ken's Factory, the custom bikes that come out of this shop have a rather large following both in and out of Japan as well as massive recognition from show attendees and judges in both the USA and Europe.
Born in Nagasaki, Ken moved to Nagoya in his early twenties with little money and fewer friends. After tinkering with small Japanese bikes, he then moved on to Harleys and never looked back. For more than 25 years Ken, who is self taught at everything from the mastery of TIG welding to designing 3-D parts in Solidworks, has been carefully and slowly influencing the world of custom bikes with his own "Japanese gangster" style. And what style is that, you ask? Well, any one of the Ken's Factory bikes possesses tough, yet serene, designs with torrents of fabrication greatness throughout. Think rough but sleek at the same time. These machines are also all topped of with amazing amounts of paint, polish, and plating, which just add to the allure.
To say Ken's bikes are a work of art is an understatement and almost a negative connotation to him. Because at the root of Ken's convictions, each bike he builds has to be completely rideable (and are to be ridden by their owners) to be a Ken's Factory custom motorcycle. How the bike flows artistically and having the utmost attention to detail are the main focuses of Ken's keen eyes and labor-intensive hands, but big-inch blinged-out motors and loud exhausts are also main components to his builds.
Although many custom ground-up bike builds are done at Ken's Factory, lately Ken has been doing the unbelievable. Due to Japan's strict laws, Ken is now for the most part actually using currently registered (and road legal) Harley-Davidsons as the starting point of many of his world-class, show-stopping (and winning) bikes.
When you look at any of his OE-framed bikes it takes one hell of a keen eye to even see any of the stock framework due to the massive metamorphosis each of these bikes take when becoming one of Ken's bikes. It is a truly amazing feat indeed.
Ken's Factory also has a myriad of aftermarket parts to dress up any H-D. Once only available in Japan, Ken told us that the full line of his components would now be sold in North America, and that is a pretty cool thing.
Ken is a self-made man and one hell of a fabricator, and it just goes to show you that no matter where you call home on this great, big planet of ours, the bond we all have regarding customizing Harley-Davidson motorcycles is a very strong one.
For more on Ken's Factory, his bikes, and the full line of parts, check them out at kensfactory.com.