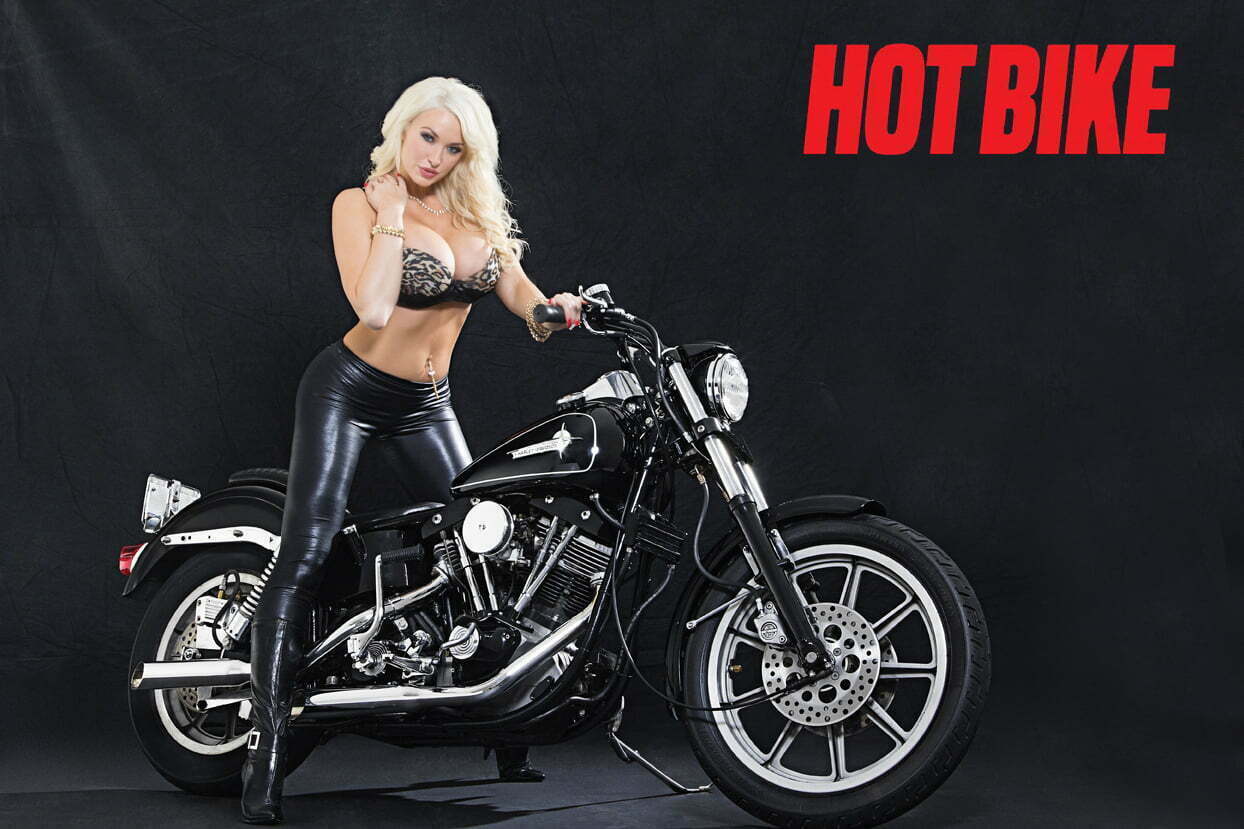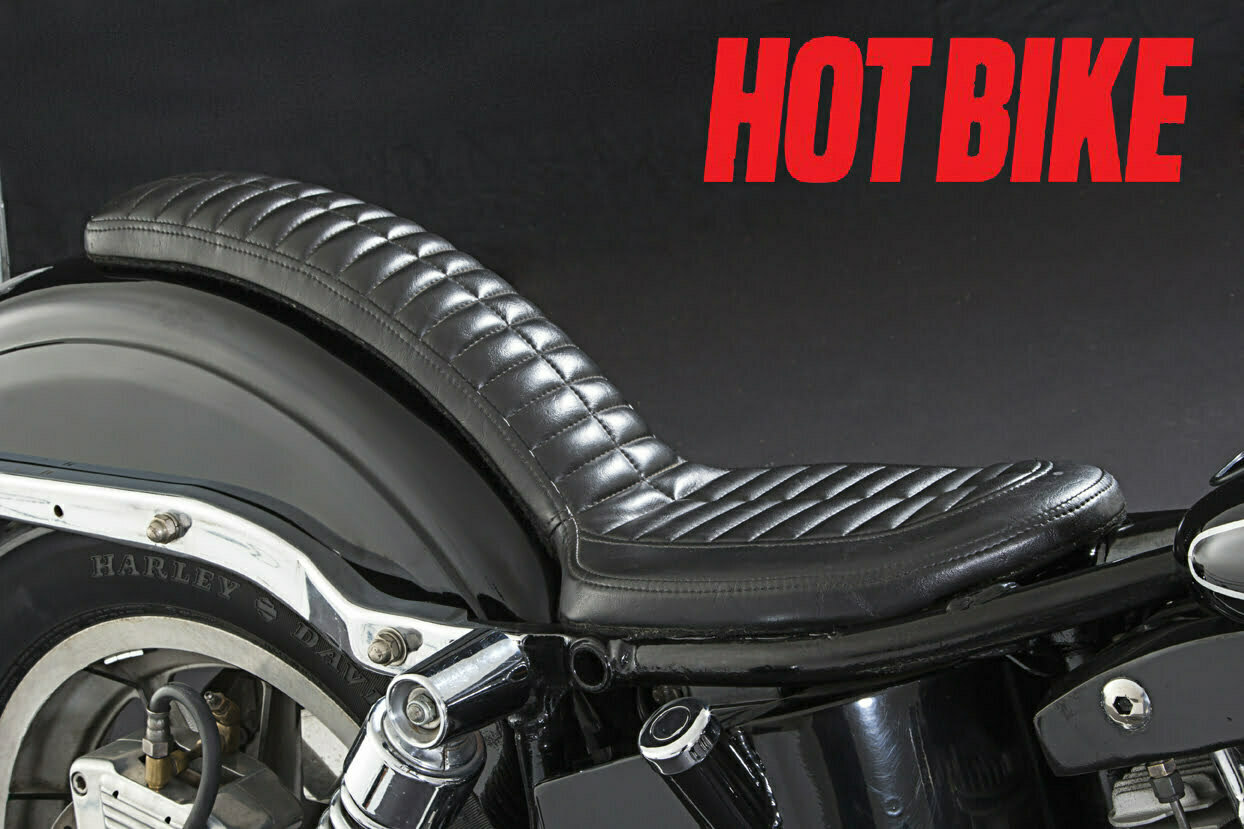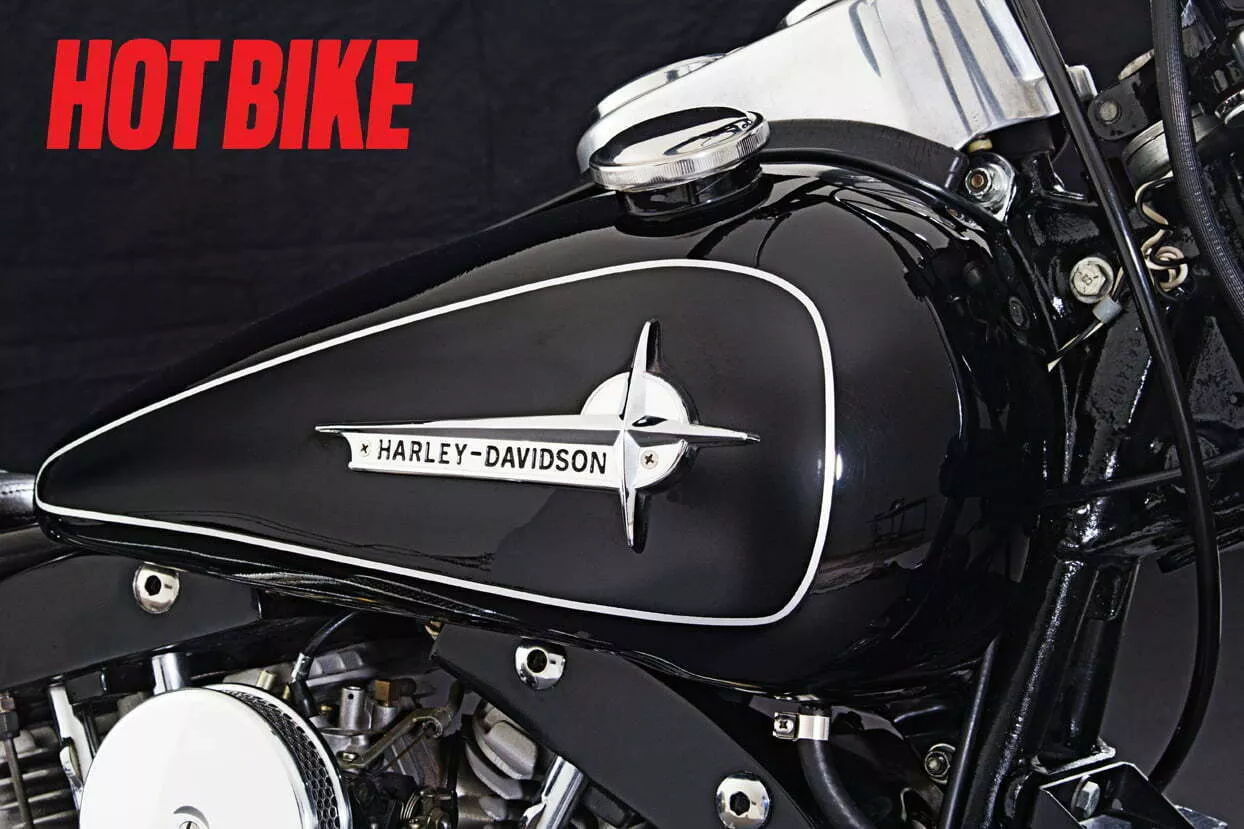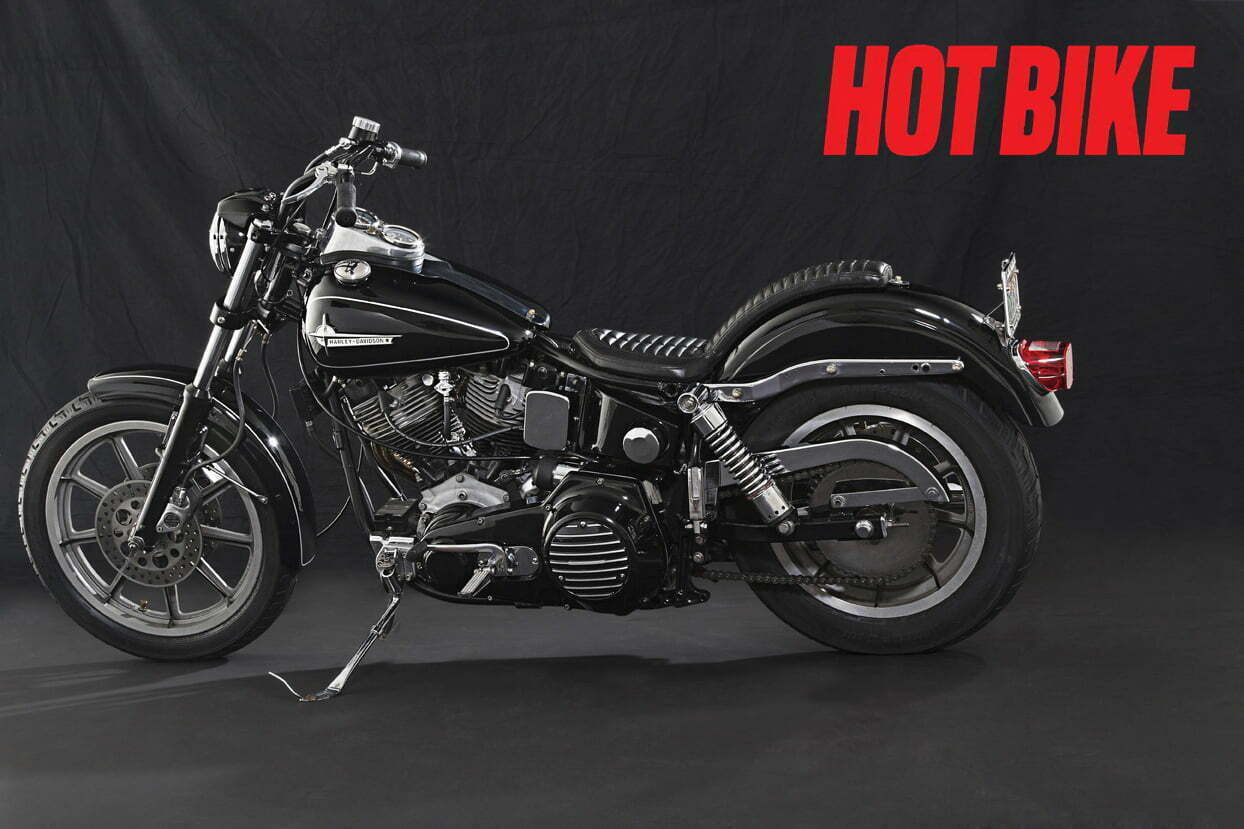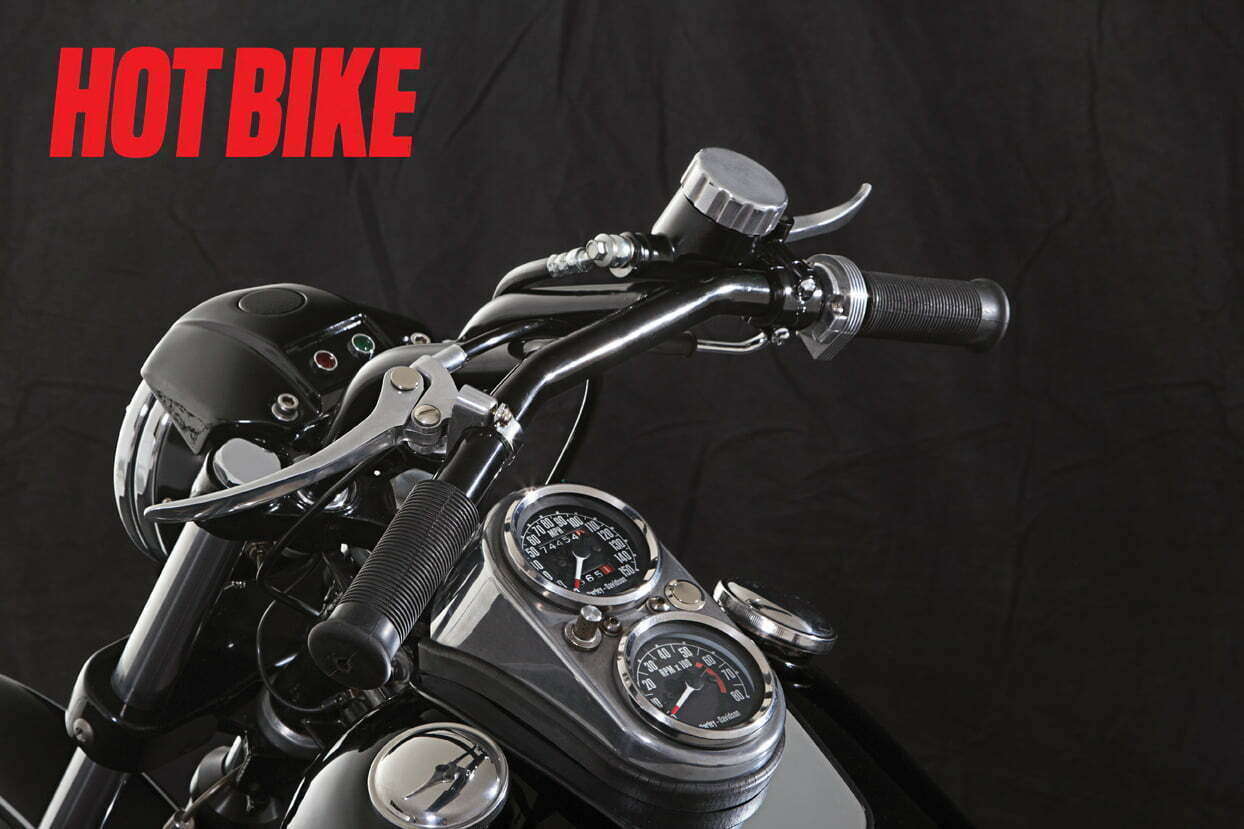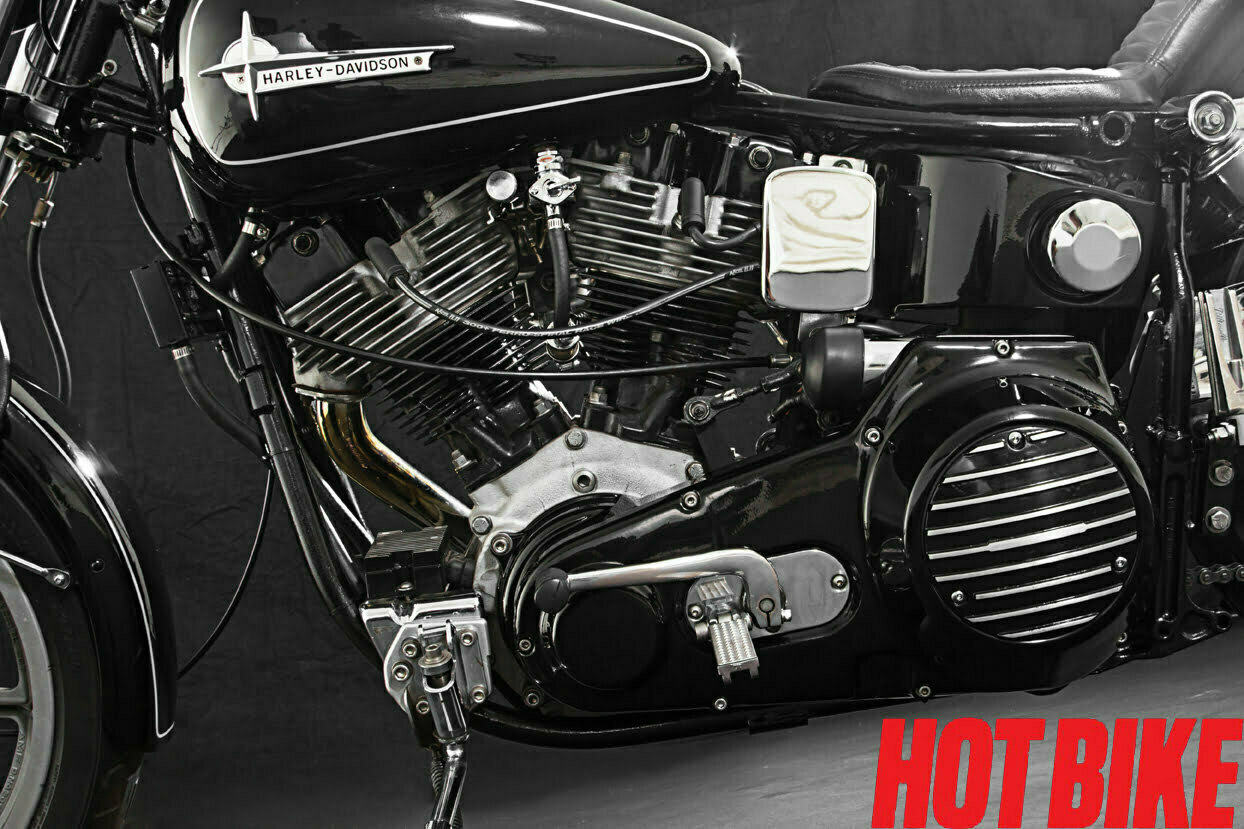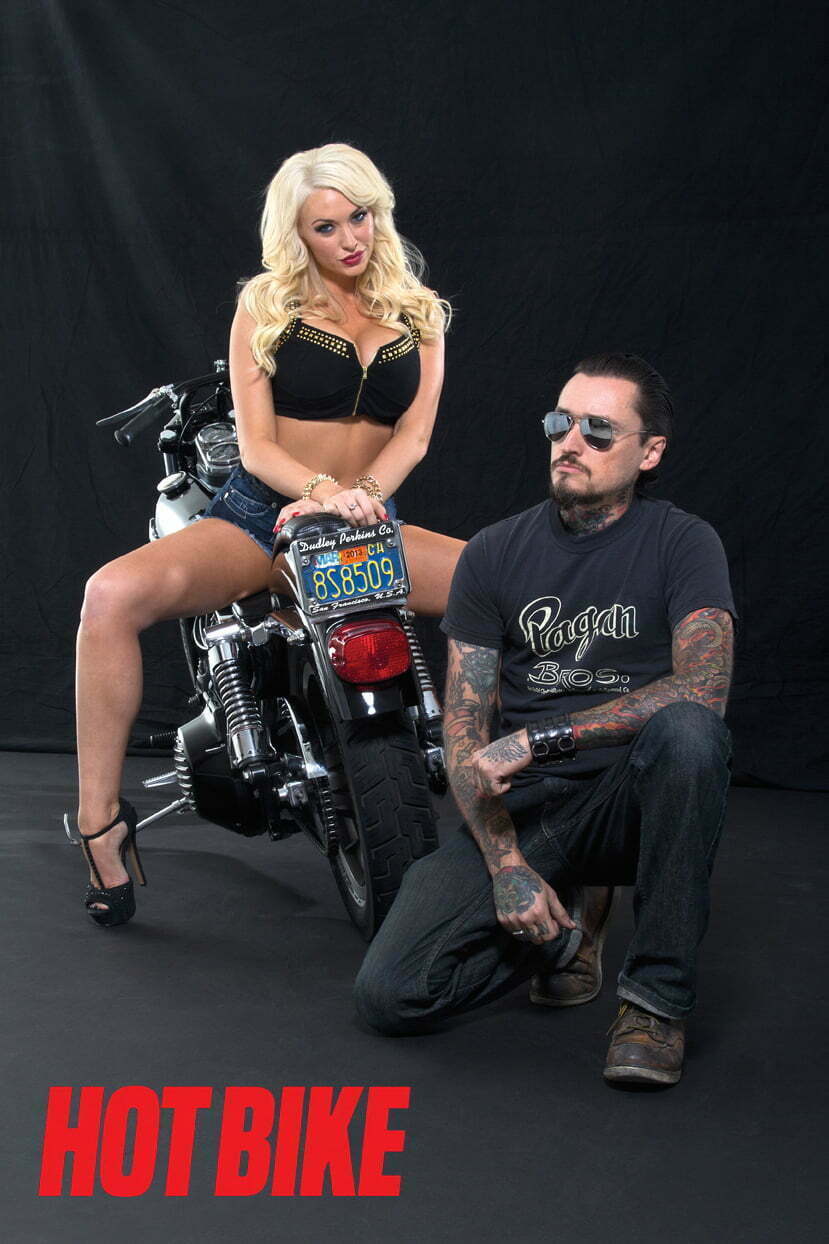 Before the Sons of Anarchy made every weekend warrior sell their long, wild-painted, fat tire choppers for pennies on the dollar for a Dyna with a set of T-bars, Club or Outlaw bikes were popular among those looking to evade and blend in. Black was the color of choice to avoid standing out, narrow bars made cutting through traffic more easy, and a powerful motor with handling to match was a must to make high-speed riding effortless. Those who know Dan Collin of Old Gold Garage Company know that he would be the last one to follow the trends set on TV.
<div class="st-block quote text-
Notice: Undefined index: st_text_align in C:laragonwwwhotbike-importblocksquote.php on line 1
">
Dan is a quadruple threat as an accomplished artist, tattoo artist, musician, and a custom builder of both two- and four-wheeled machines that have received world recognition for their clean and classy style.
For this build, Dan combined a little bit of what's hot today with what's popular from his youth. Dan explains: "I had wanted to build a period '80s-style club bike for a while with the fast and aggressive-looking shovelheads I used to see when I was a kid. I think there will be a resurgence of this style of bike because people are starting to appreciate the stock H-D Sturgis models of that era. Most of these have been chopped up over the years, making them more and more rare. I found a partially restored Super Glide that had a few issues. I fixed up the Super Glide Fat Bob to resemble what I had in my mind. It didn't take much, as it's not a chopper. It's all about the stance and a strong stroker motor to pull it down the road."
While the slammed look is definitely associated with the West Coast, for club bikes it's all about getting the bikes off the ground with good suspension in case the road becomes rough. Blackout bikes blend more than the glowing reflection of chrome, so Dan had several parts blacked in powdercoated darkness. He added a signature set of Old Gold Garage Apache Pull Back Drag Handlebars to narrow the front and allow for better control. Look closer and you'll also spot Panhead tank badges, aftermarket oil tank, all the switches removed from the handlebars, an oil cooler, dual disc 35mm forks, and a GMA rear brake. It's hard to run if you don't have a heart, so the stock motor was stroked and bored to 84 inches of moving muscle that breathes through a Cycle Shack exhaust.
The final overall look of the Super Glide looks straight '80s thug style. High and tight and dark as night, this bike shows that you don't have to "do" a Dyna to run with the new-school cool kids.