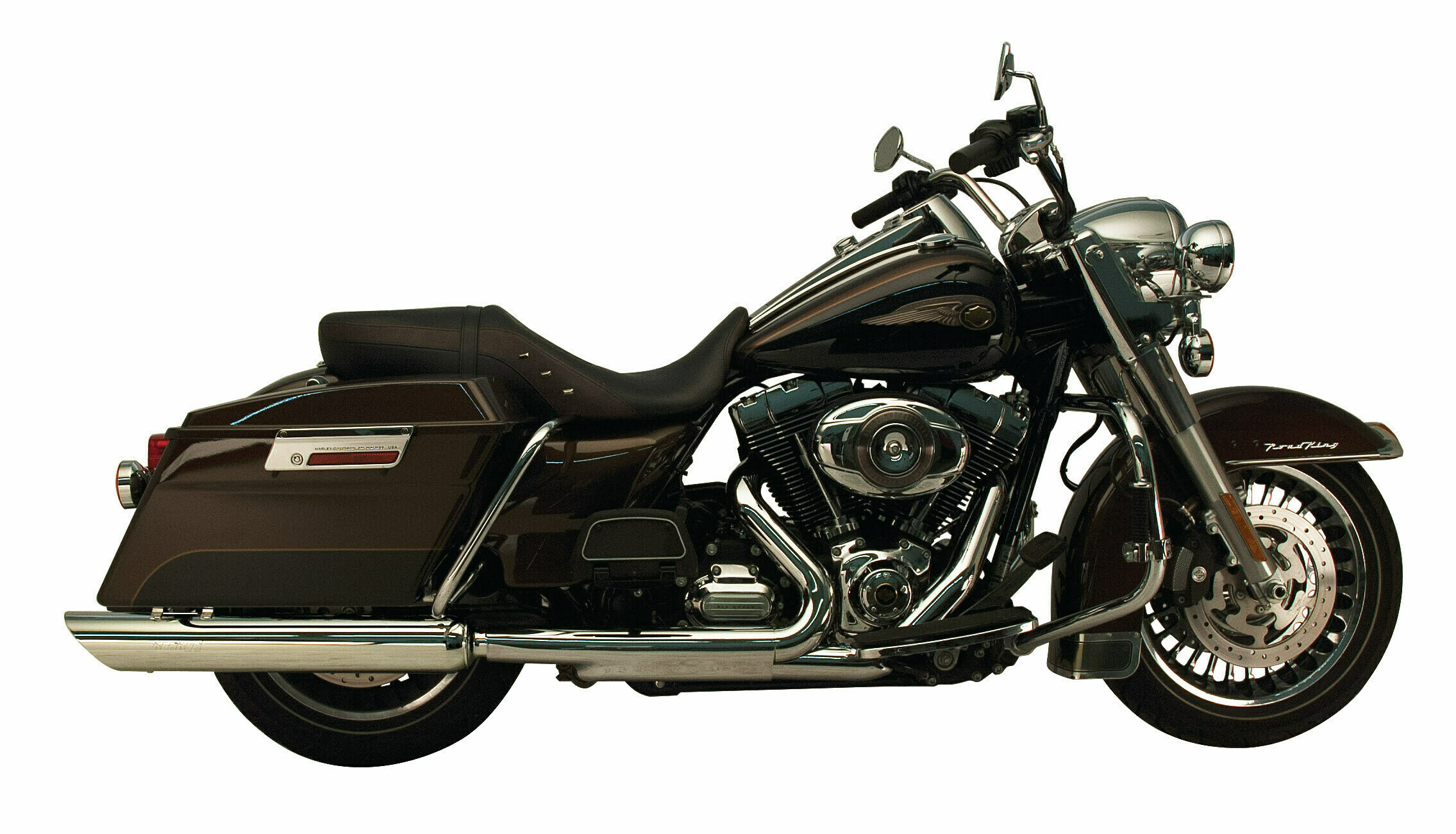 Brand new, deep sounding, Kerker Slash Cut Slip-Ons with a 45 degree slash cut which feature a fiberglass-wrapped, completely rebuildable core are now available for '95 – '16 Harley-Davidson FLH models.
Kerker Slash Cut Slip-Ons are also available for '10 – '16 FLH models in a kit which includes SuperTrapp's Unfiltered 2-into-1-into-2 headpipe (P/N 148-78226). This high performance headpipe substantially outflows the stock unit. It utilizes the stock heat shields for a cleaner and sleeker appearance and it has 12mm O2 ports. One part number, one box, one smoking deal!
Kerker Slash Cut Slip-Ons are also compatible with chrome or black SuperTrapp True Duals or the SuperTrapp Crossover Conversion Adapter Kit.
Request or download a SuperTrapp or Kerker catalog by visiting www.SuperTrapp.com.
For more information on SuperTrapp, Kerker and Jardine exhausts, JayBrake or FPS Racing products call 216-265-8400 or send an e-mail to [email protected]