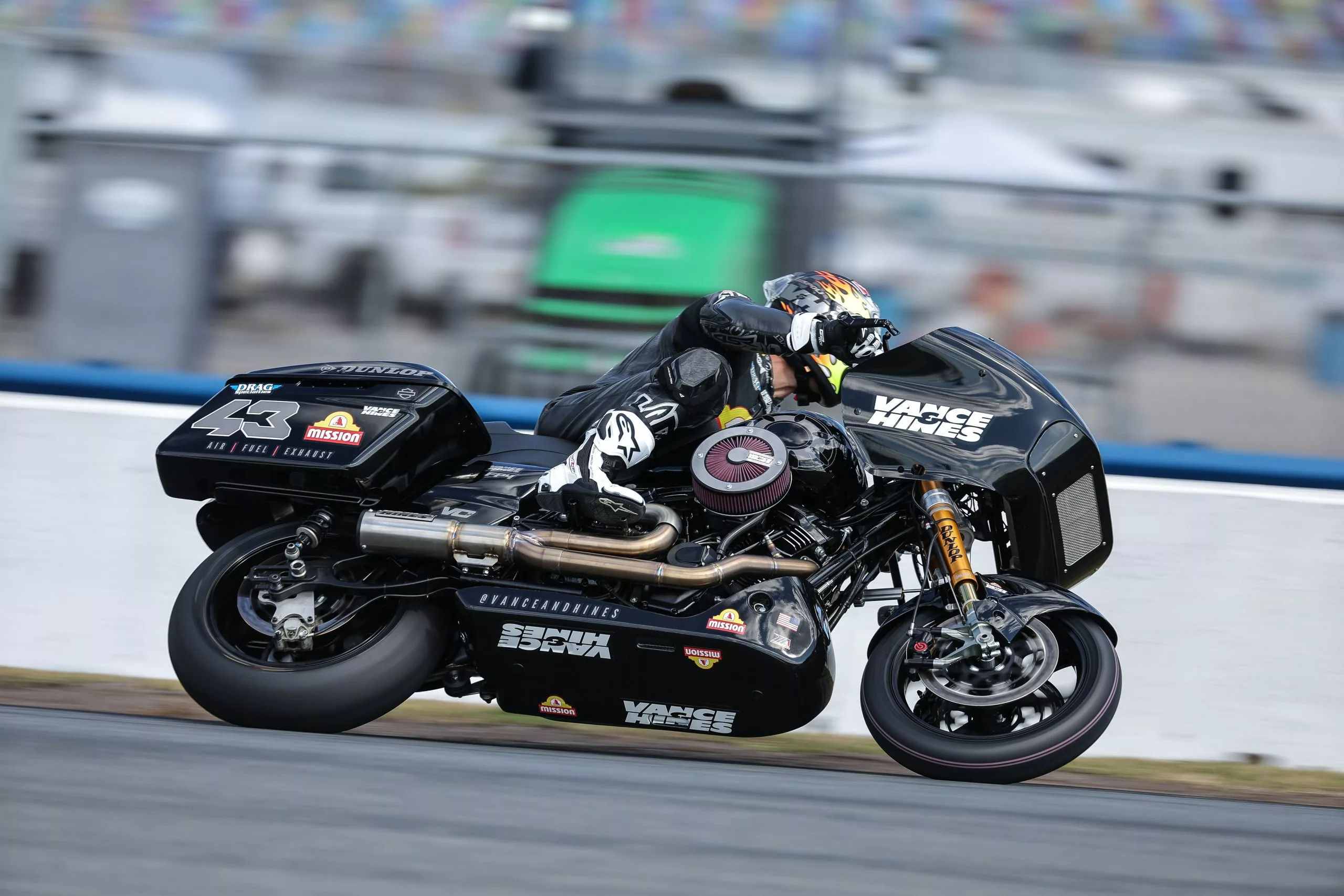 The third race of the 2023 MotoAmerica Mission King of the Baggers season kicks off this weekend at Road Atlanta. After a double-header in Daytona to kick off the year, the Road Atlanta race continues the season-long war between Harley-Davidson and Indian Motorcycle riders in the Mission King Of The Baggers Championship. While round one went to Harley-Davidson – though probably not to the Harley-Davidsons you expected, anything's possible going into this weekend. 
Vance & Hines Harley-Davidson's James Rispoli tops the leaderboard with 45 points going into the weekend at Road Atlanta. The New York native won his first-career King of the Baggers race at Daytona (first race) and finished second in race two. 
Second in the title chase after Daytona? Well, that would be Rispoli's Vance & Hines teammate Hayden Gillim by virtue of his second-and third-place finishes. Third in the championship after Daytona? Still not a factory Harley-Davidson or Indian, but instead Team Saddlemen Harley-Davidson's Cory West with his pair of fourths from Daytona.
Then came the big guns – 2021 Mission King Of The Baggers Champion Kyle Wyman and 2022 Champion Tyler O'Hara of the H-D Screamin' Eagle and Indian Motorcycle/Progressive/Mission Foods Indian teams in fourth and fifth, respectively.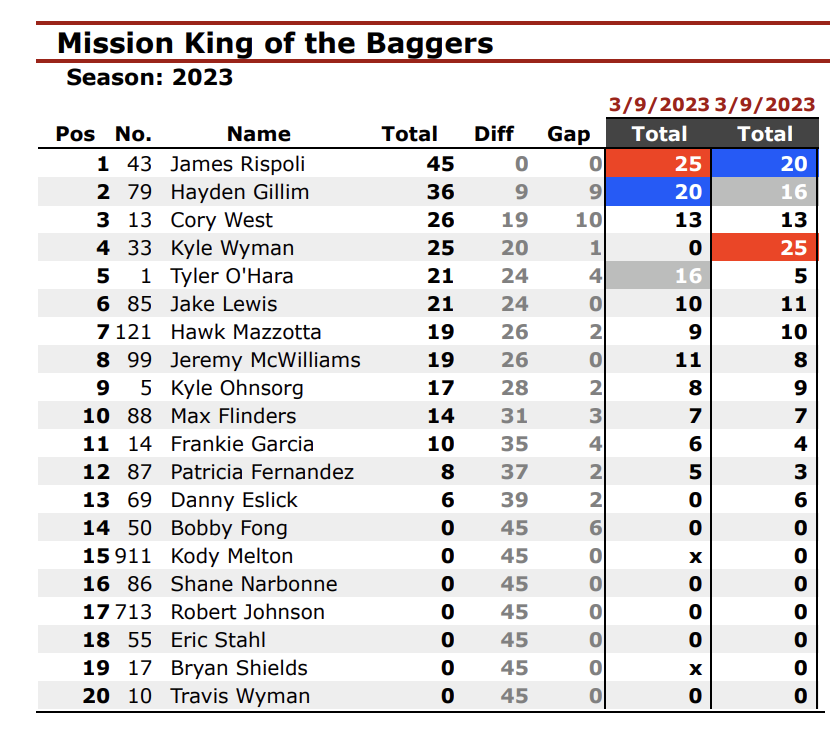 Kyle Wyman was a non-finisher in race one and then dominated race two; O'Hara was third in race one and a rather remarkable 11th in race two despite tire issues.
O'Hara's teammate Jeremy McWilliams also struggled with a fifth in race one and similar tire woes pushing him back to an even more impressive eighth in race two.
The second of the Wyman brothers on the factory Harley team, Travis Wyman, is likely looking forward to Road Atlanta more than anyone in the class as mechanical issues forced him out of both Daytona races. He arrives in Georgia with zero points – 45 points behind Rispoli.