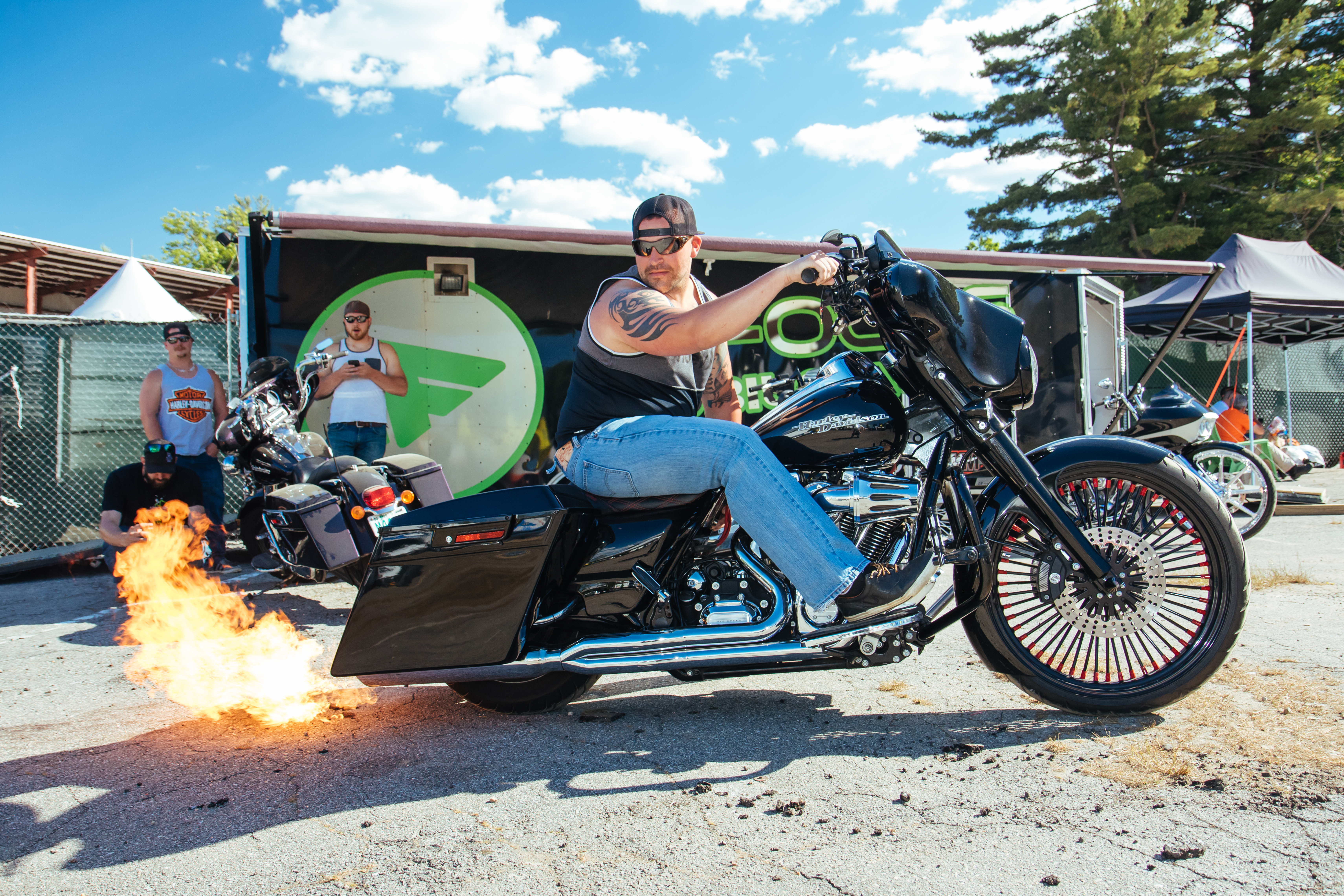 The oldest bike rally stretching over 10 days was held again on its 93rd Anniversary in Laconia NH. It's where traditions are made or continued for participants considering hundreds of thousands come from all over North America and Canada to be a part of the legacy. While most seasoned bikers of this rally dread the infamous Laconia curse provided by Mother Nature in the form of rain on one of the weekends were happy to see a lot of sun which is a must considering this rally is known for its unmatched scenic riding!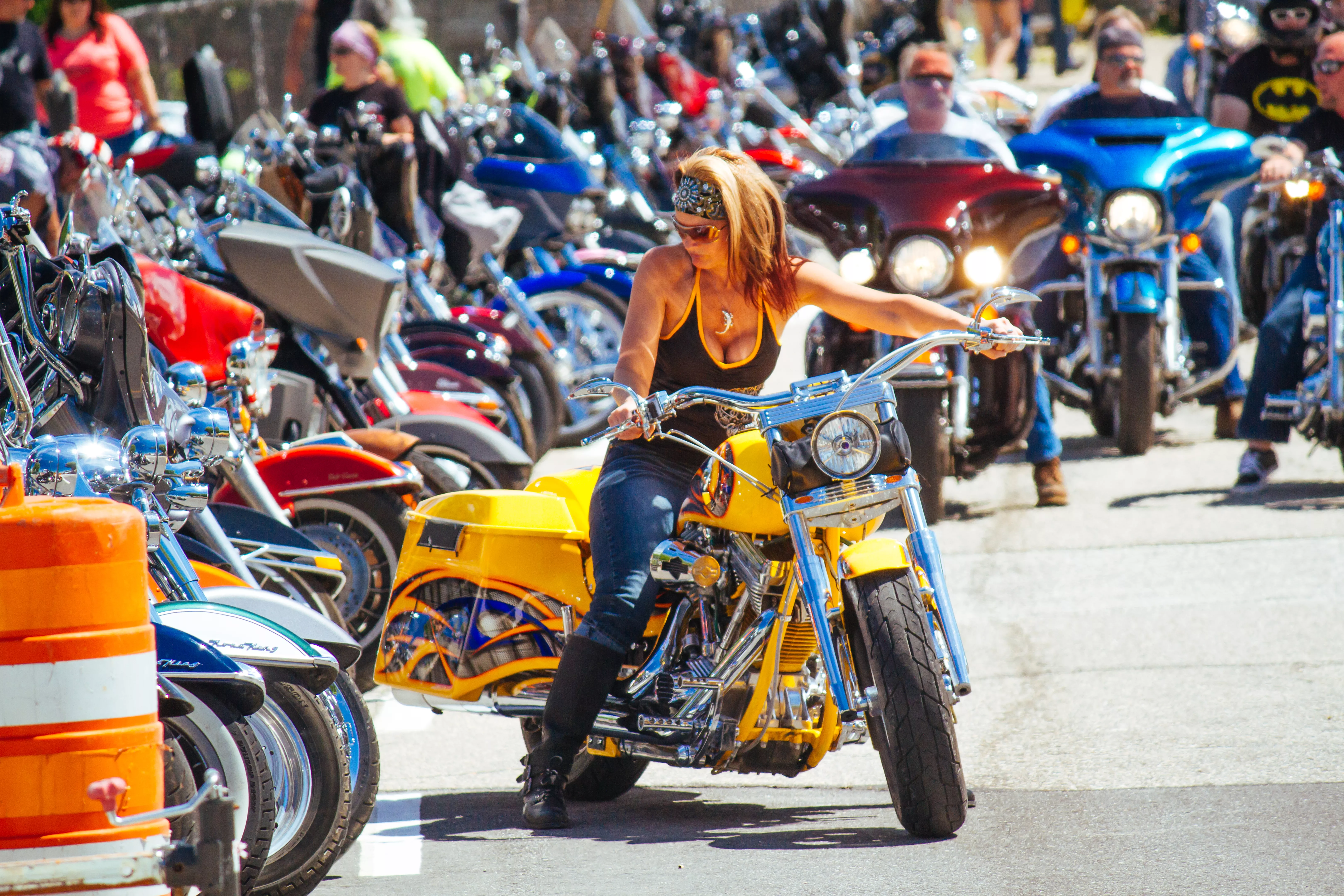 This allowed riders from all over to enjoy the geographically small state of New Hampshire especially around the Lakes Region whose number one industry is tourism providing lots of options for lodging, eats, landmarks, and entertainment. Locally many attend the supporting venues around Lake Winnipesaukee being the state's largest lake, adventures such as the 34 mile scenic winding Kancamagus Highway, MT Washington Auto Rd climbing the highest peak in the Northeast with some days exclusive to motorcycles only, Gypsy tours, and seacoast travels just to name a few. Some hardcore riders even venture into surrounding states of ME, VT, Quebec, and Nova Scotia.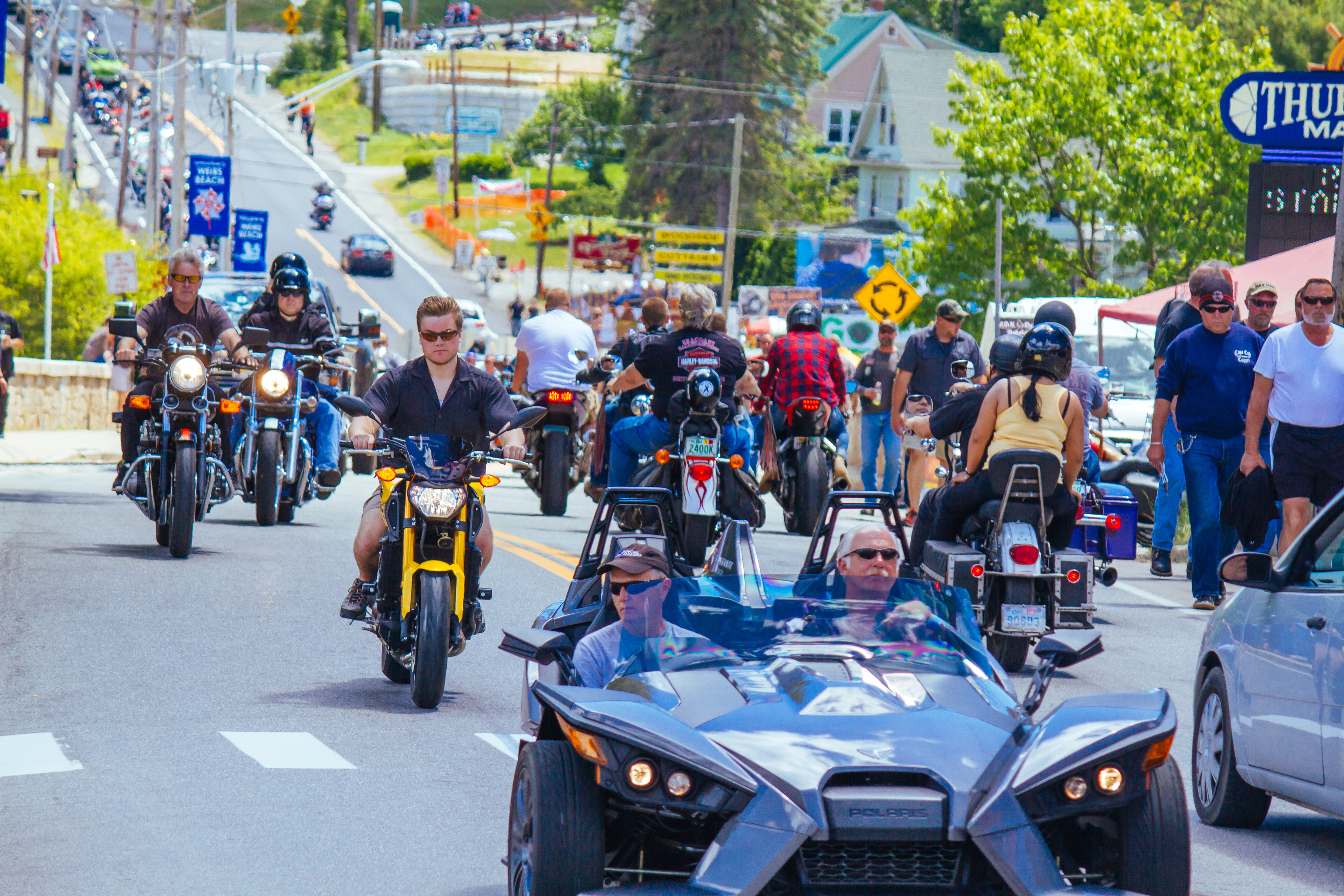 Since some riders may not be as adventuresome there are plenty of events on the Lakeside Ave 'Weirs' main strip which is open to bikes only where the world famous 1956 neon Weir Beach sign resides guiding the way. Many camp out and line the three main road inlets to catch all the scenery going by. While the rally is usually kicked off with a Memorial allowing several hundred to ride for a great cause, parked among the strip was a mix of rust, chrome, paint, hopped up motors, bobbers, choppers, odd ball mods, survivors, and baggers of all years and makes. This year it certainly could be seen that baggers and street glides were very popular as viewed from the top of the cruise strip or the tower they had in place so one could easily soak in all the breath taking views and inhale exhaust aroma mixed together. Thru out the cruise strip and across the street where the drive in theatre is many could check out numerous vendors selling everything imaginable.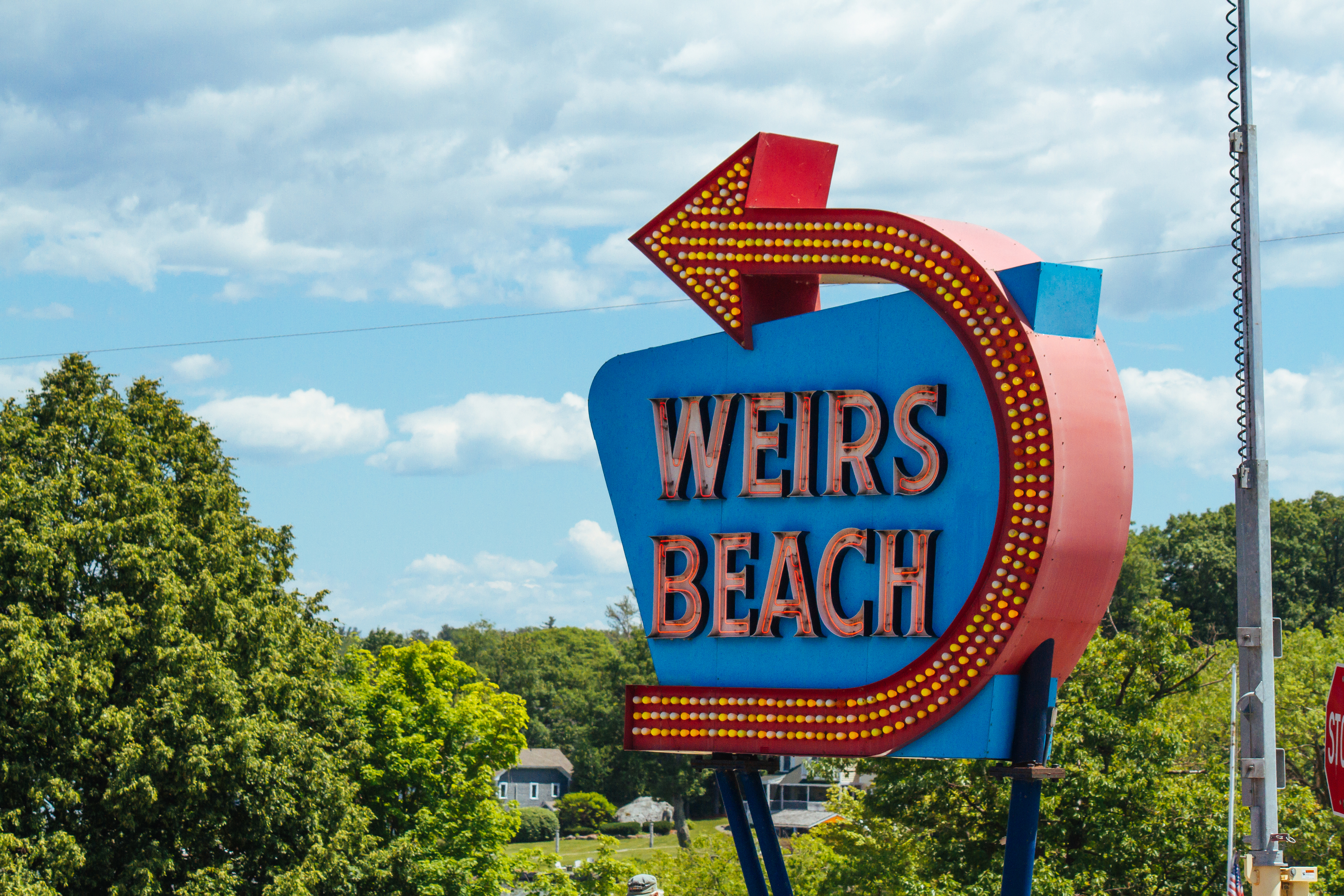 With the large influence of baggers Laconia had several vendors showcasing work such as Infocus Mobile Audio, Audiowerks, and Audio Barn displaying one off fabrication and hi-end audio. Infocus Mobile Audio was doing onsite installs as well as repairs keeping bikers happy as they could enjoy their travels with little down time within the VIP area known as 'Laconiafest' supporting 'Strip Club Choppers'. "LaconiaFest' was new this year with headliners Steven Tyler, Bret Michaels, and Ted Nugent adding a new exciting element to biker week. Infocus Mobile Audio hosted two new shows embracing the custom hi-end audio packages coupled with out the box fabrication for baggers called World's Loudest Bagger and Sexiest Bagger amongst the many other events typical for choppers and bobbers to showcase some amazing eye candy within the trending market.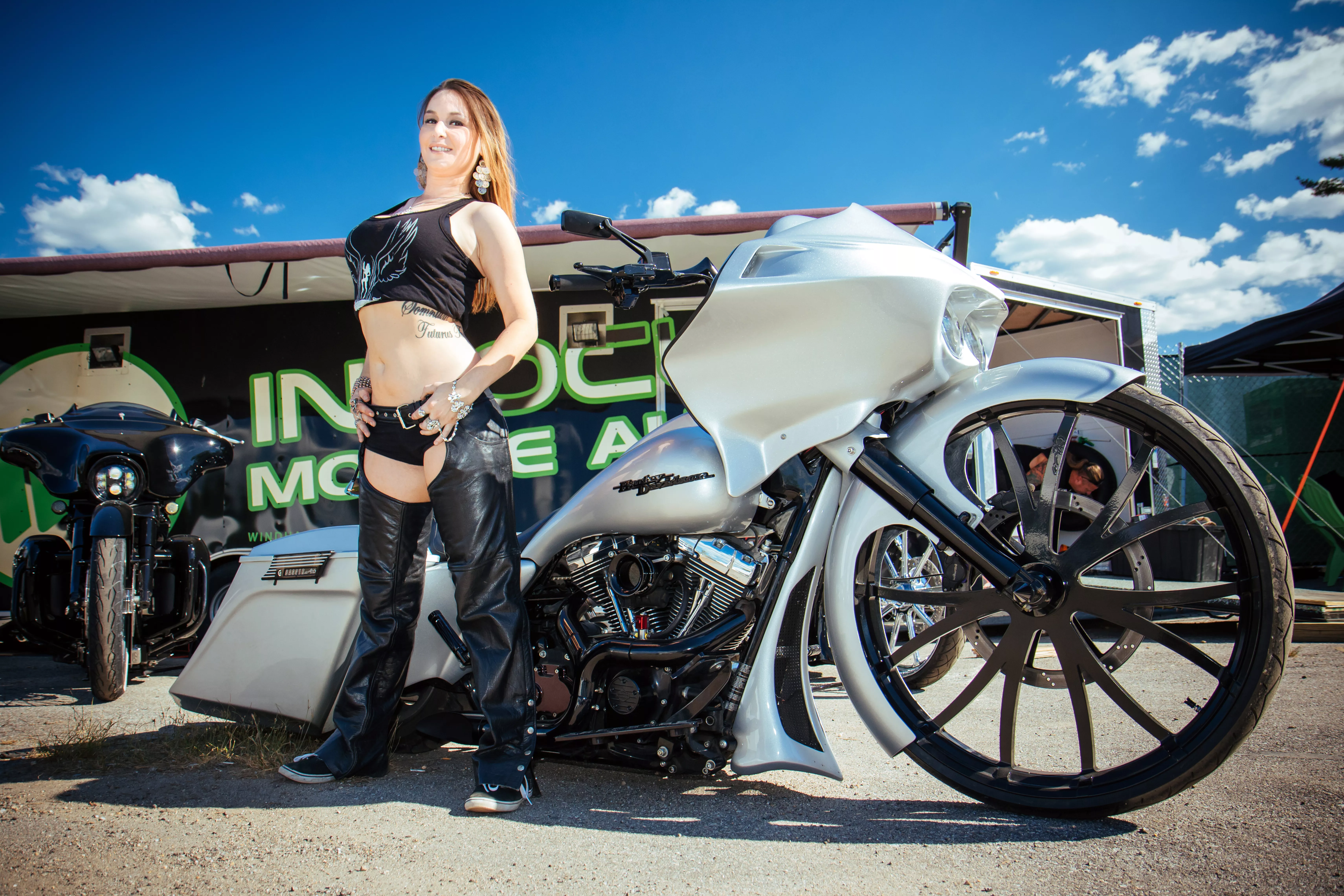 While the participants enjoyed the VIP perk of parking close and personal to the main stage listening to some great music some owners even had band managers inquiring if they would sell their pride and joy as there may be some interest from the celebrities. In addition Infocus Mobile Audio took its customers and friends on a scenic riding tour around Laconia to break up the main street vibe monotony getting some much needed fresh country air.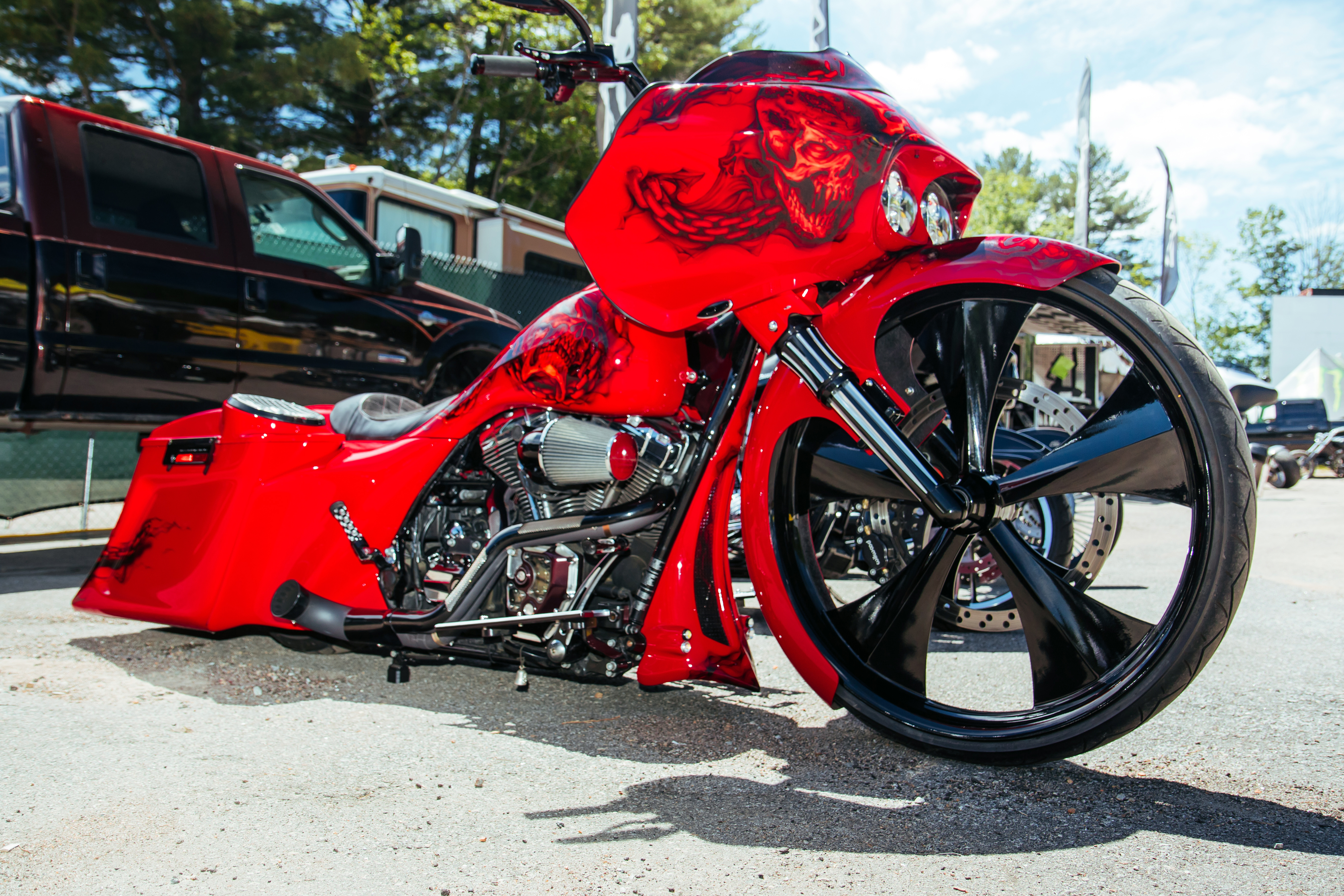 At night most of the action beyond 'Laconiafest' would be at Broken Horse Saloon, Laconia Roadhouse, Bentley's Saloon, and NASWA resort for those wanting to enjoy all kinds of contests, entertainment, good food, and drinks. There was also the Wall of Death as a main attraction as well as heart pounding action of the Super Bike Races and Vintage Races at the New Hampshire Motor Speedway and AMA Sanctioned Pro Hill- Climbs.
Laconia is an amazing riding experience and creates memories from year to year!