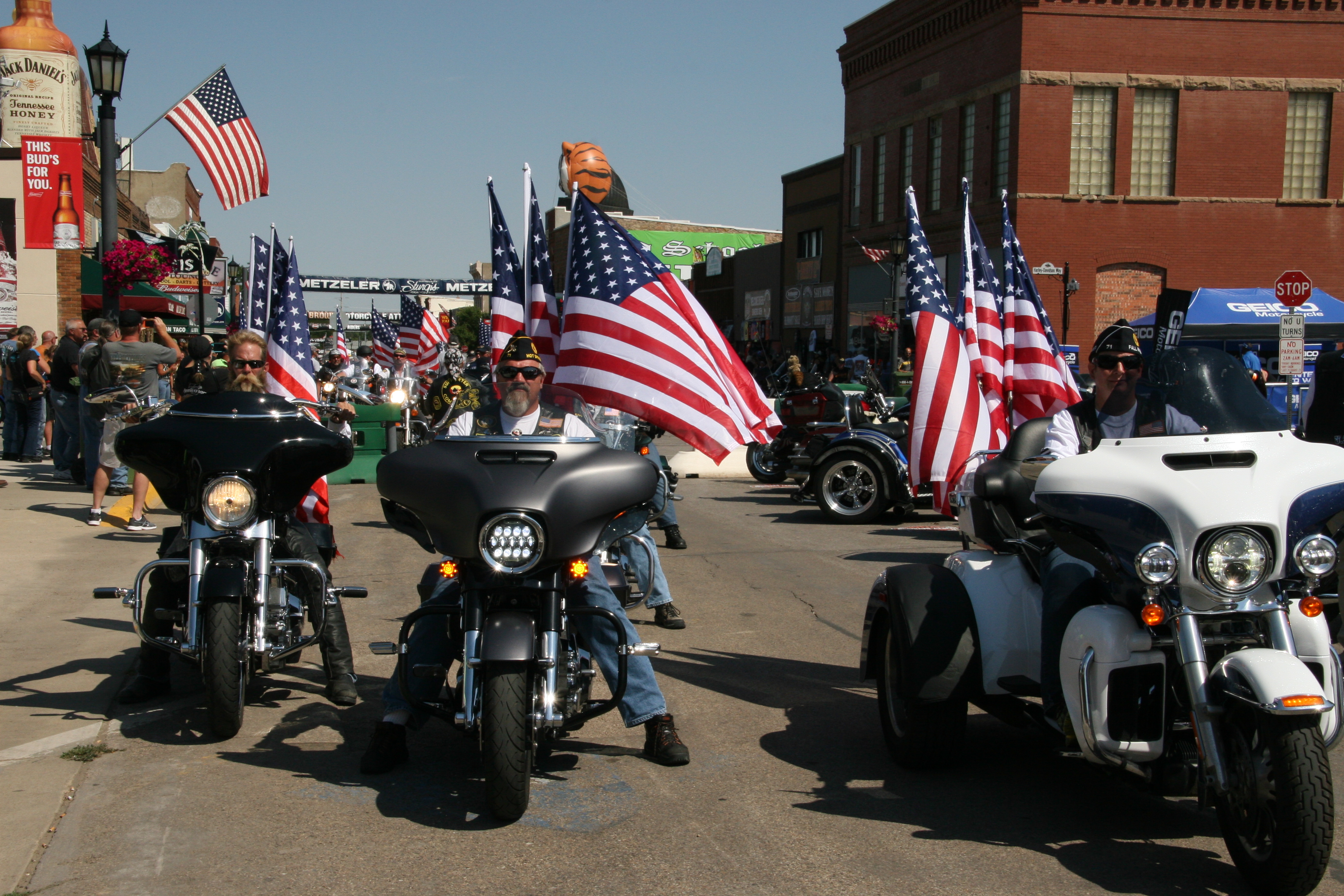 The AARP Block Party thunders in to the Sturgis Motorcycle Rally for its final day, TODAY, Sunday, August 7, 2016. As part of the block party, AARP will give support to the Fisher House Foundation by donating at least $5000 to the venerable veterans' family foundation with a $1 donation given for every frozen treat AARP gives away to any member of the public who stops by. The Fisher House program provides military and veterans' families with free, temporary housing close to a loved one receiving medical care, so they can focus on what's important—the healing process.
"AARP's long history of supporting our veterans' families continues with our contribution to the Fisher House Foundation and we'll also be glad to help bikers and anyone participating in the rally to cool down when they come over for a free, delicious frozen treat," said AARP Vice President and South Dakotan Sarah Jennings. "AARP's Block Party will offer a unique experience with a Sturgis themed photo wall where rally goers can capture their favorite tattoo and describe "What's the link to their ink?" among other exciting opportunities."
AARP's unique, free pop-up block party has shown up around the nation to great fanfare, providing tons of excitement, prizes and fun for the whole family. In addition to the free ice cream, block party attendees will also have a chance to win prizes including an iPad, take an iconic photo at our Ride Up Photo Booth, among other events and activities at the festival. Comedian and actor, Wali Collins, will engage and entertain visitors as the AARP Block Party Emcee.
WHO: AARP South Dakota presents the AARP Block Party at the Sturgis Motorcycle Rally.
WHAT: AARP's block party includes free ice cream, with each treat receiving a $1 donation to a veterans' family charity, the chance to win lots of great prizes including an iPad, the opportunity to take an iconic photo at our Ride Up Photo Booth and much more!
WHEN: TODAY, Sunday, August 7, from 10 AM to 6 PM
WHERE: The AARP Block Party will be situated in the Sturgis Strikers' parking lot, which is located at 1062 Lazelle St., Sturgis, SD 57785.