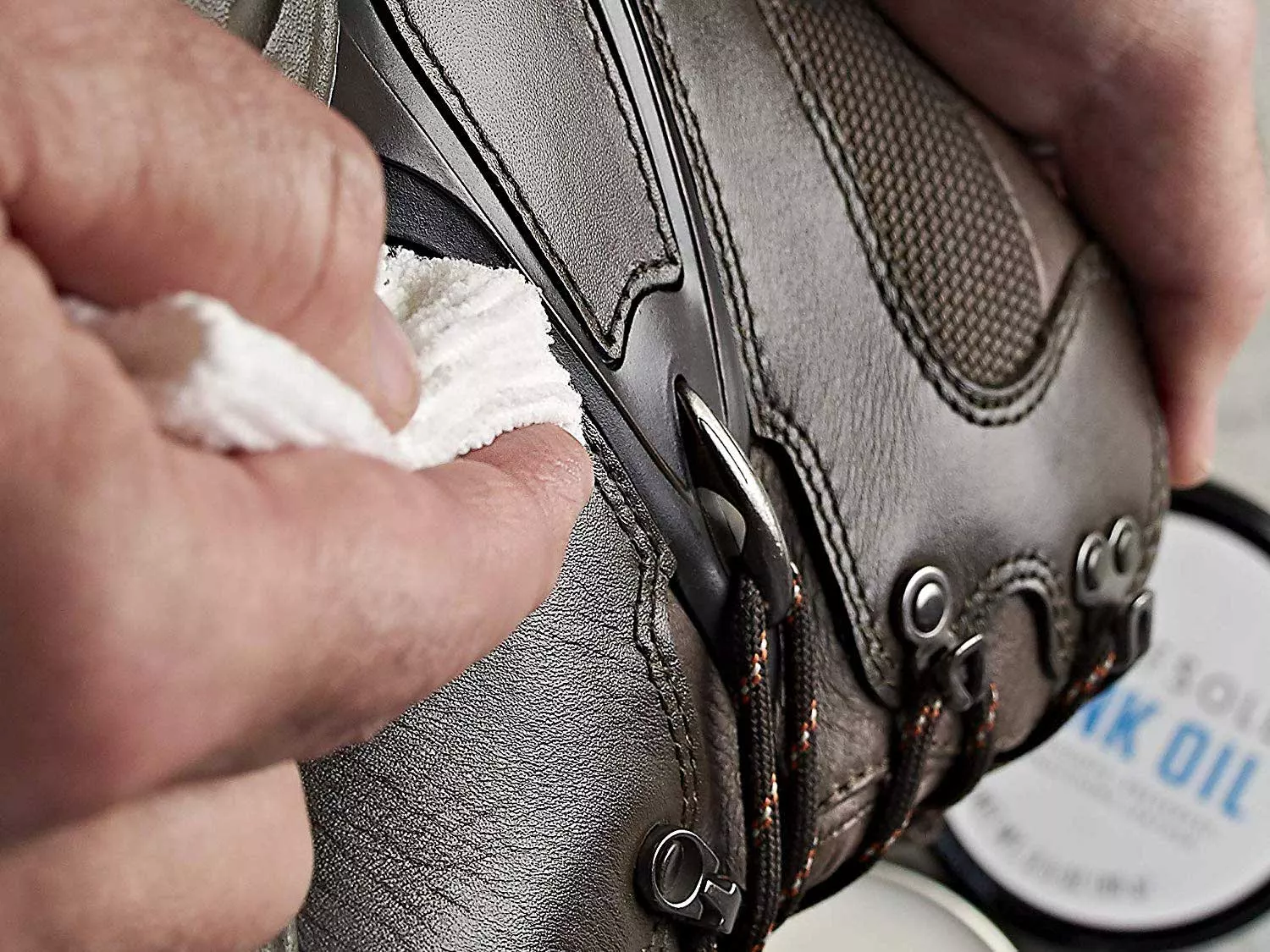 Leather riding goods ain't cheap, but they'll last a lifetime when properly cared for. Jackets, boots, saddlebags, belts—they all work hard and are pushed to their limits when taken out ride after ride. The elements take a larger toll on these items than you might think, and after years of abuse, you'll eventually notice that your stuff is showing signs of neglect. To combat the speedy demise of your treasured leather items, spend a few bucks up front to give them the complete cleaning and conditioning session they truly deserve. You'll be amazed at how much softer and better-looking (and more durable) your leather can be with a few simple acts of care (and the right conditioner).
Long-Lasting Protection
This stuff here has been made and hand-bottled in the USA for more than 50 years now—and, yes, the original formula is still being used to this day. Leather Honey can be used to refresh and condition aging leather, as well as protect and soften newer leather products. Leather Honey seeps into the pores, which increases flexibility and durability, so with regular use, you'll extend the life of boots, riding apparel, seats, and accessories. One application lasts about six months or longer, which means you won't have to reorder bottles every other month. Leather Honey is available in cleaner or conditioner form.
Sun Protection
For those seeking simplicity when treating their leather goods, Weiman Leather Wipes will do the trick. Each wipe is premoistened and can be applied directly onto smooth finished leather surfaces like jackets, seats, boots, bags, and even household items. Weiman's leather wipe formula renews leather with natural oils while safely and effectively removing dirt and other crud. Six natural oils work together to moisturize, soften, and restore leather, and UVX-15 sunscreen protects the leather from the damaging effects of extended exposure to the sun.
Condition and Preserve
Not only does Sof Sole Mink Oil condition, preserve, and protect your leather items, it also creates a waterproof barrier against the elements that combat against water, salt, and stains associated with sweating. The mink oil is easily applied with a clean cloth and worked into the leather, then the excess wiped away once it is allowed to absorb into the surface. The compact, 3.5-ounce resealable tin can be easily packed away so it does travel well if you think you'll need it on the road.
Two Step Process
This 16-ounce leather cleaner and conditioner kit from Chemical Guys is designed to extend the life of gently or heavily worn leather goods. The cleaner works by washing away any oils, impurities, and residue from the leather surface. This step should be done properly before the conditioning process can begin. The conditioner formula then nourishes dry leather and prevents it from drying out again or cracking or fading from regular wear and use. Keep your hides clean and soft and they'll be able to serve you for many more years to come.
Eco-Friendly
Obenauf's Leather Preservative is the only natural industrial-strength leather protection out there. A beeswax/propolis (tree resins) mixture provides natural waterproofing properties, as well as resisting molds and other bacteria that can cause major damage to leather over time. The natural formula also fights against heat, water, and abrasion, while the oils provide long-term lubrication slowly over time as the leather stretches and flexes, so a little bit of this stuff goes a long way. Reapplication depends on actual wear and conditions, but regular use will extend the life of your most trusted leather pieces, from boots, saddlebags, belts, and more!