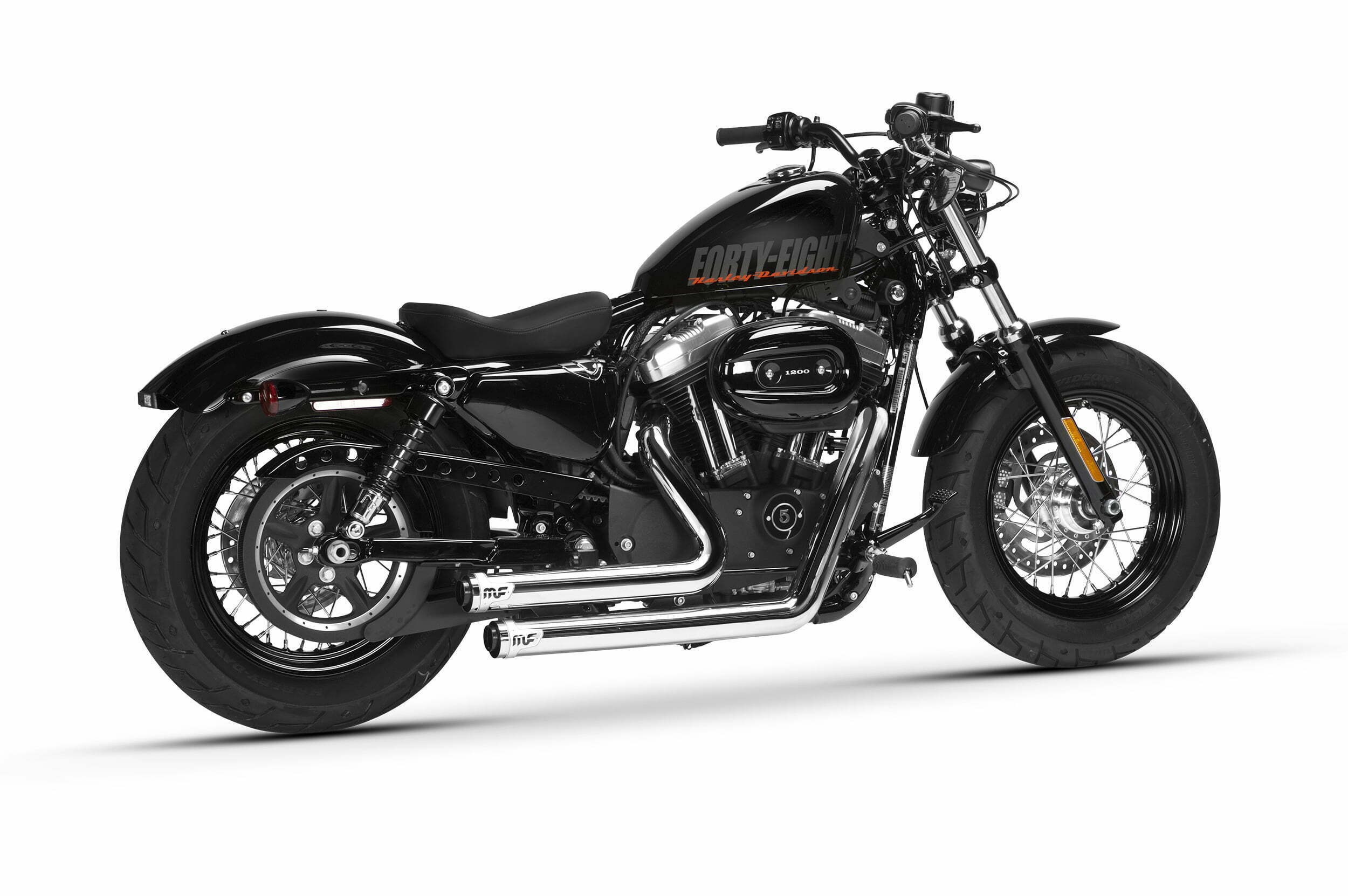 The 2-into-2 Bandit is MagnaFlow's latest exhaust system for Harley-Davidson Sportsters. Made for 2004-2016 models, t features 12mm & 18mm O2 sensor ports, Magna-black, non-bluing, stainless steel head pipes, and 2½-inch full coverage heat shields. You can get the new Bandit your choice of chrome $399.95) or deep black $449.95) finish. It's proudly made here in the USA.
Get the full story on the Bandit Sportster exhaust setup here on the company's website.
For more great products for your motorcycle, check out our latest product posts right here.