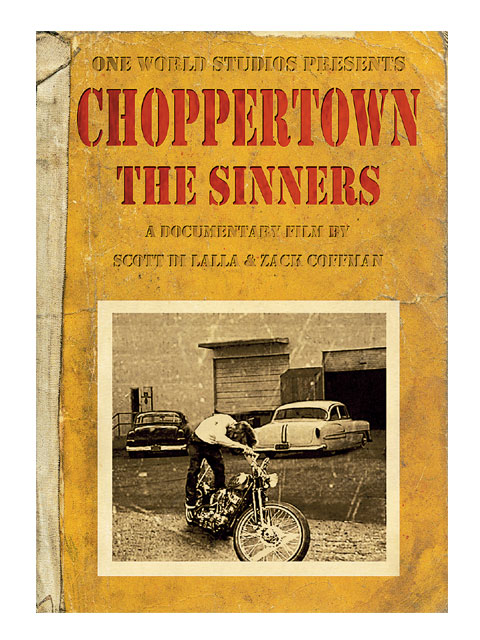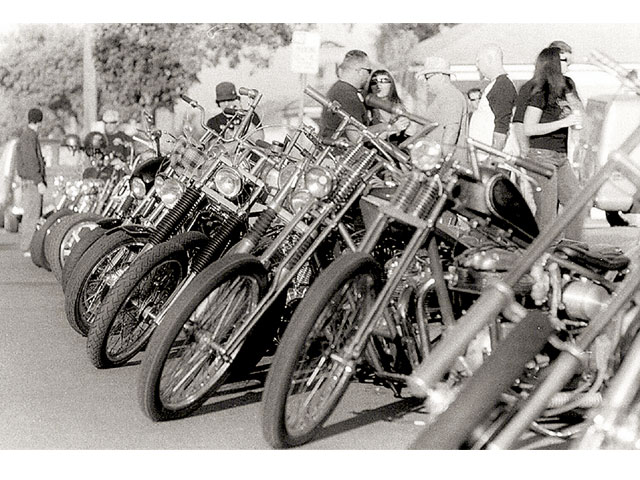 "Meet the Librarian" is your chance to send in media-books, DVDs, books on tape, eight-tracks, whatever-related to the motorcycle industry. Your material(s) will be checked in and reviewed by yours truly, then safeguarded on our shelves. This could be your space below. Drop your media in the slot addressed to:
Meet the Librarian, HOT BIKE, 2570 E. Cerritos Ave., Anaheim, CA 92806.
Roland Sands' And "King" Kenny Roberts'Story Of The V5 Tracker
Nearly all bike builders can relate to the trials and tribulations of building particular customs where so much is at stake. New Blood: The Story of the KRV5 Tracker provides a glimpse into one such bike build for Roland Sands of Roland Sands Design (RSD) as he collaborates with "King" Kenny Roberts to build a MotoGP-powered custom motorcycle. By the time you read this, the DVD will have already been released (summer 2007, approximately June 19), so read to the end-don't skip to the end-to find out how to snatch your copy. Here's why: New Blood shows the creative workings of RSD as the crew there not not only incorporates the history of MotoGP racing into one sick motorcycle that's based off early-1900s board-track racers, but builds the custom from start to finish using one of MotoGP's KRV5 engines. Legendary MotoGP race team Kenny Roberts Racing supplied the highly engineered 200hp V5 engine, and, folks, it's the "only engine to be released from their United Kingdom design facility."
The KRV5 Tracker build joins the racing and technical backgrounds of Kenny with the racing and bike-building backgrounds of Roland, and it leads to a year-long project full of trying yet rewarding experiences. Watching this beast come together was amazing (I particularly got a kick out of watching it get wired), and then, when it was ready to be fired up for the first time-well, you'll just have to watch. This DVD also offers interviews with MotoGP champion Nicky Hayden, world-renowned builder Arlen Ness, Perry Sands of Performance Machine, and many others.
OK, here's how you can get your own: Call (800) 479-4037, or visit rolandsands.com
Choppertown: A Glimpse Into The Sinners
I pondered "reality" or so-called bike-building TV shows as I watched Choppertown: the Sinners, and I realized that I was seeing the real thing. A documentary film by Scott Di Lalla and Zack Coffman and brought to you by One World Studios, this film captures the true reality of motorcycling-real bikers building realistic, rideable chops out of their backyards. Choppertown is about brotherhood, a unity of riders who live, sleep, and breathe the motorcycling lifestyle: riding, enjoying your brothers, and wrenching on bikes.
Choppertown "is the world's first documentary" about the notorious hot rod and motorcycle club the Sinners, featuring Kutty Noteboom; Rico Fodrey, the "nucleus and emotional center of the Sinners"; James Intveld, a founding member of the Sinners; Cole Foster of the Salinas Boys; and Jason Jessee, the Sinner Nomad "ex-pro skater turned chopper builder." The Sinner brothers pitch together to help Kutty, son of renowned custom car builder Jim "Bones" Noteboom, build a simple, clean old-school chop out of parts found here, there, and they don't know where. Swapping stories, wrenching on his bike, and having a good time, this film takes you with the Sinners through the process and adventure of completing Kutty's bike and those who helped make it possible along the way. Be there (or at least feel like you're there) in the final triumphant moments when Kutty first kicks his new/old chop over and joins the pack for a ride.
Get your copy at www.choppertown.net, or by calling (866) 362-4499.