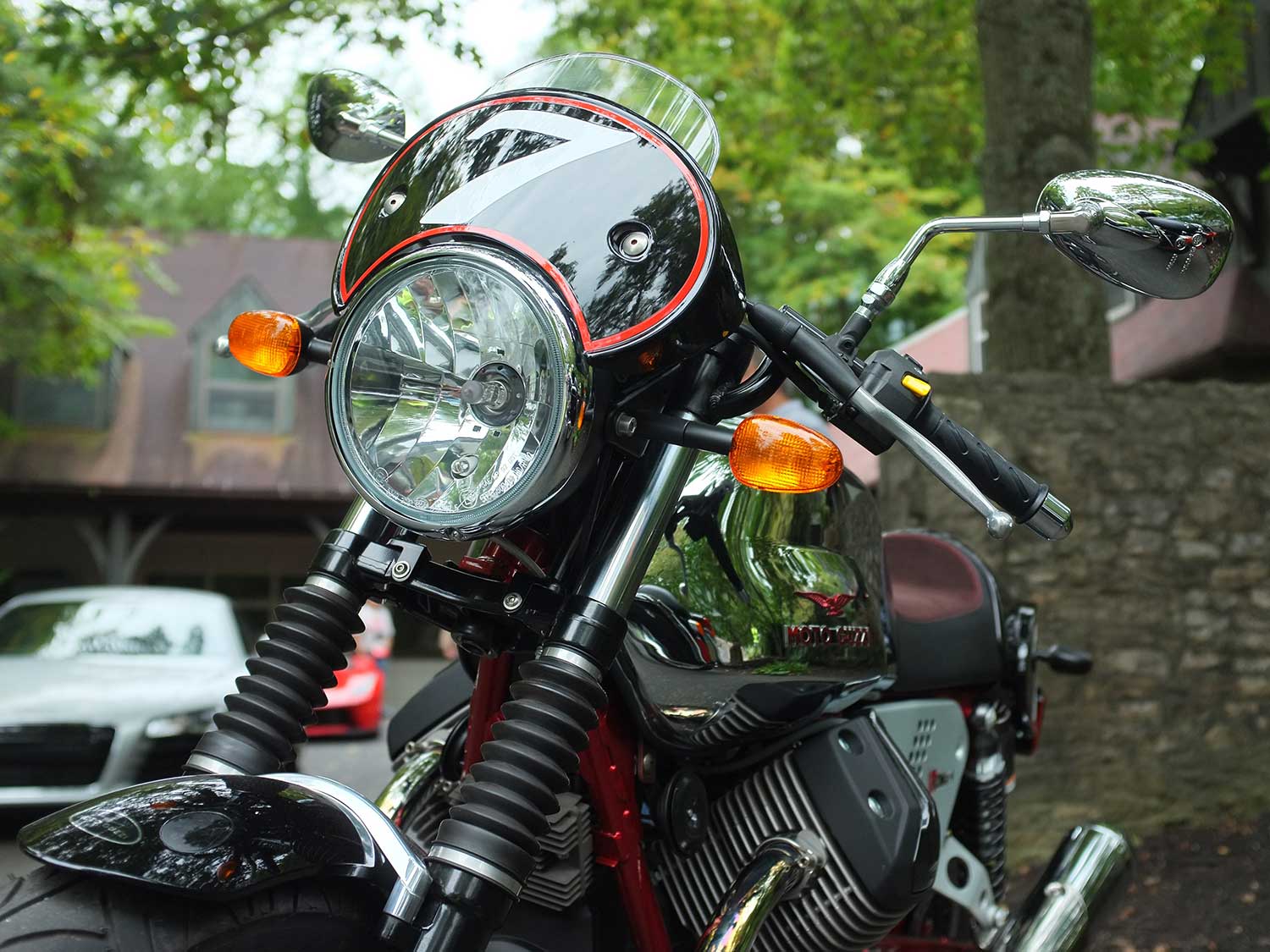 It's one thing to wash your motorcycle to prove you care, it's another to really wash your motorcycle by paying attention to the minuscule details, and ultimately giving the machine the tender loving care it needs. A variety of brushes can simplify the job and as a result really leave your vehicle sparkling like Canada's Banff lakes under the sun. What you may not realize is that some of these are pretty common household items. Take a look and get ready to get detailing.
Simple Scrubbers
Two brushes ought to suffice when it comes to cleaning the hard-to-reach locations of your motorcycle. Getting in and around the frame, engine, or even the spring(s) of your rear suspension can be easily done with the larger brush in this pack from OXO. The smaller brush and its wiper blade allow you to get the tighter corners of the engine cases or edges of the bodywork that also have the potential to house water drops or dust. The nonslip grips will allow you to comfortably keep your hold while you work too.
Rim Rehab
Wheels and tires are also locations of your bike that need special attention because they are the main contact points to the grimy roads. A Chemical Guys brush has plenty of feathered bristles for scrubbing off the caked-on dirt and grime that has made a home on the surfaces and yet the bristles are gentle enough for various painted, powdercoated, and polished wheels. Get a grip on the short handle to leverage the circular cleaning motion around your motorcycle's hoops and your bike will soon be glistening from end to end.
Not Just For Crafts
Your motorcycle may be considered a masterpiece in your eyes, especially if you have customized it. Treat it like the pristine work of art it is by using a simple foam brush like this. No, it is not only used by painters and crafters. This product also has detailing potential. You can soak the foam tip in a cleaning solution or water and then scrub away the dirt to give it a gentle clean. These three applicators are disposable so you can toss them after they've served their cleaning purpose.
Common Household Item
They make your teeth shine, so why not your motorcycle? A toothbrush is also a great way to clean the details. Its soft bristles will remain firm enough to scrape off that dirt—they are made to remove plaque after all. If you like, you could get the vibes buzzing to deepen the clean and the split-head design can make sure every nook is hit with scrubbing power. While you don't need to brush your motorcycle twice a day for two minutes like the dentist recommends, this simple tool will help you clean whether your motorcycle is pearly white or not.