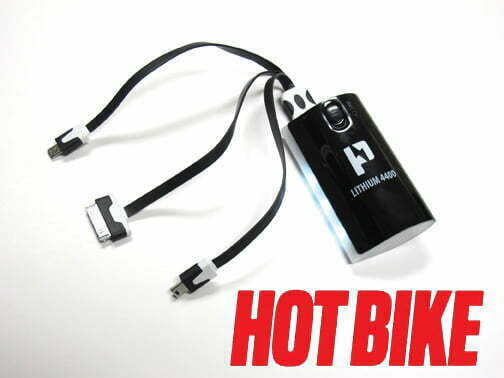 Ever been stranded with a dead phone, camera, or MP3 player while out on a ride? Yeah, it really sucks. After continuously coming up dry with my phone when I need it most, I got my hands on this little black box of wonderment. Not only does it charge just about anything you can plug a USB cord into within an hour, but it also serves as a lantern when some ambient light is needed. Included with the battery is a three-in-one cable that includes a USB connector, a micro connector, and a mini USB connector. But for all you folks with the latest and greatest in Apple's iProducts, it does not include an Apple Lightning connector, and that's a bit of a bummer. All things considered, I have been very happy with this backup battery charger in the months I have been using it and highly suggest it.
$59.99 powerpractical.com
Check out more used and abused gear here.