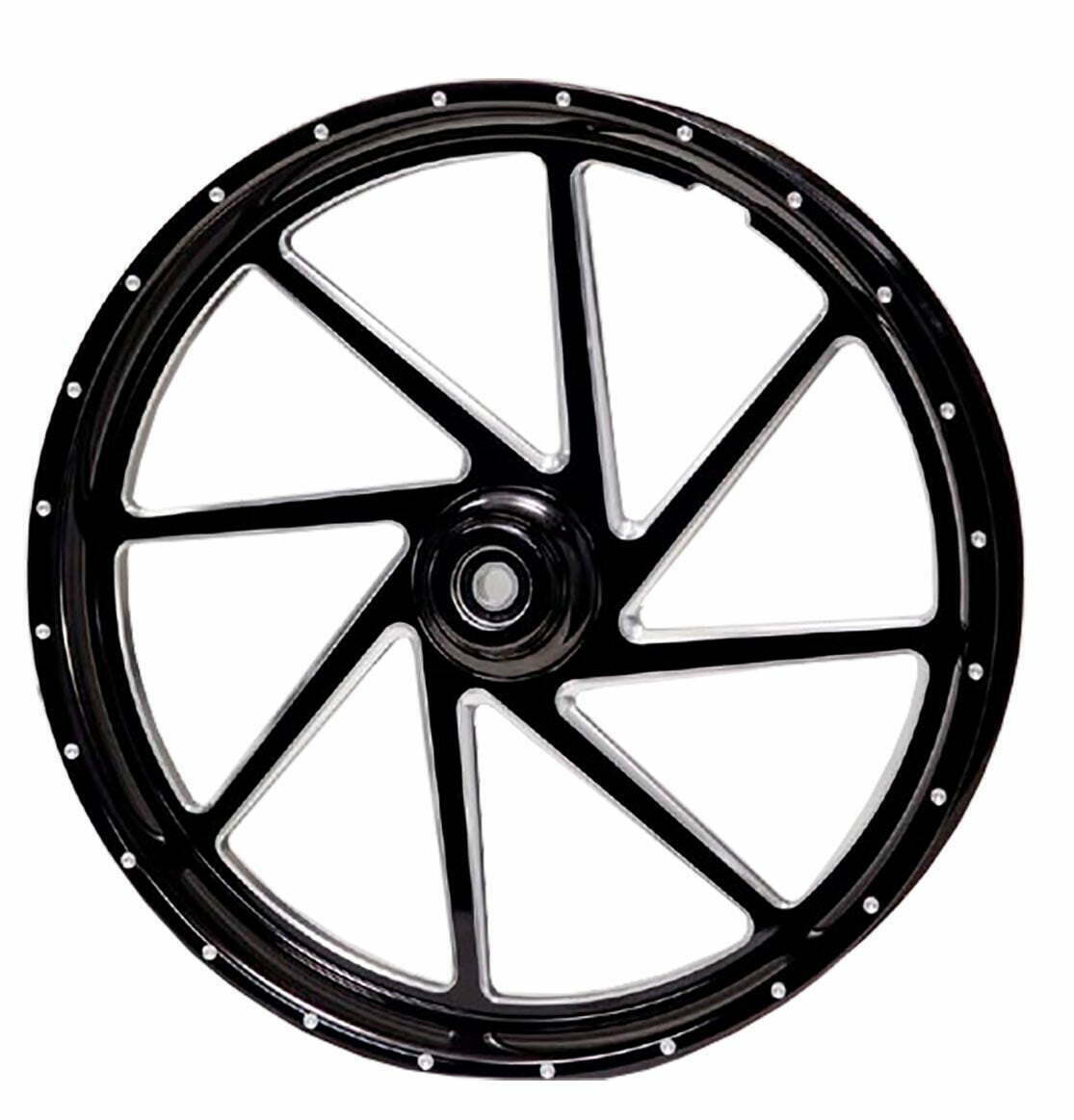 Garwood Custom Cycles is pleased to introduce their second set of custom billet wheels to the Garwood Custom Cycles' Signature Line collection.
The wheels, named Grudge, Mach, and Revenge, are offered in nine finishes (red, blue, green, purple, gold, and orange, contrast cut, chrome and black polish finishes). The wheels are provided with a full 3-year chrome warranty.
Over a year in the making, each wheel style has gone through torture-testing to ensure quality design, fit, finish, and function.
The Garwood team implements their proven production processes and protocols, and applies them to custom wheel manufacturing. The wheels fit most late-model motorcycles from manufacturers including Honda, Suzuki, Harley-Davidson, Kawasaki, Indian, Ducati, BMW, Yamaha and Victory.
About Garwood
Custom Cycles Garwood Custom Cycles was started in 1995 by (CEO) David Garwood. The firm has mastered the ability to fuse cutting-edge styles with key-performance designs. The company builds innovative custom bikes based off import and domestic motorcycle platforms. Garwood is primed and a leading custom motorcycle shop in the country attracting new riders and setting trends through their innovative styles and designs. Visit the company online at garwoodcustomcycles.com. Garwood has a Wheel Consultant on staff who is available via phone at (336) 249-8289.
Find more customization choices here.