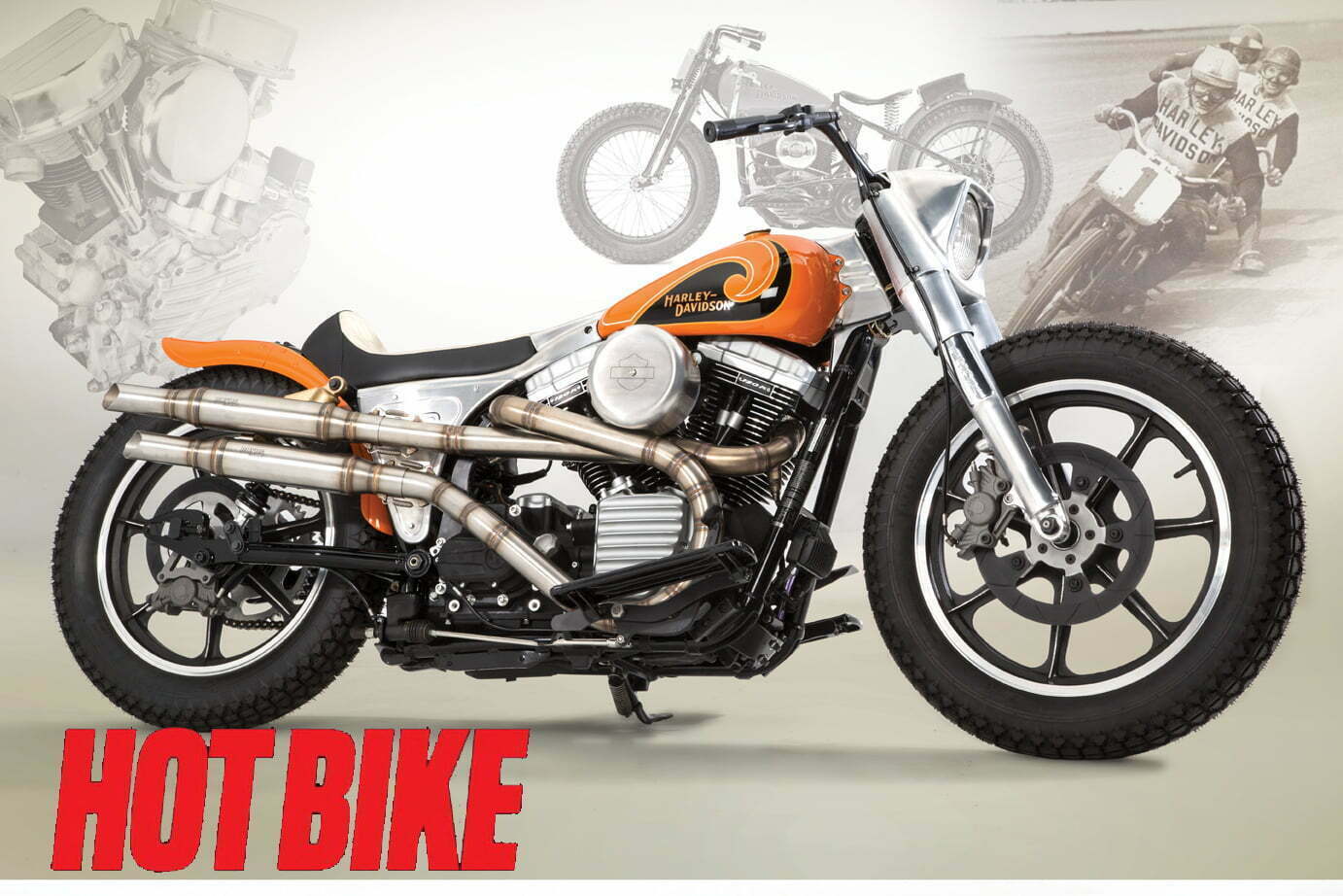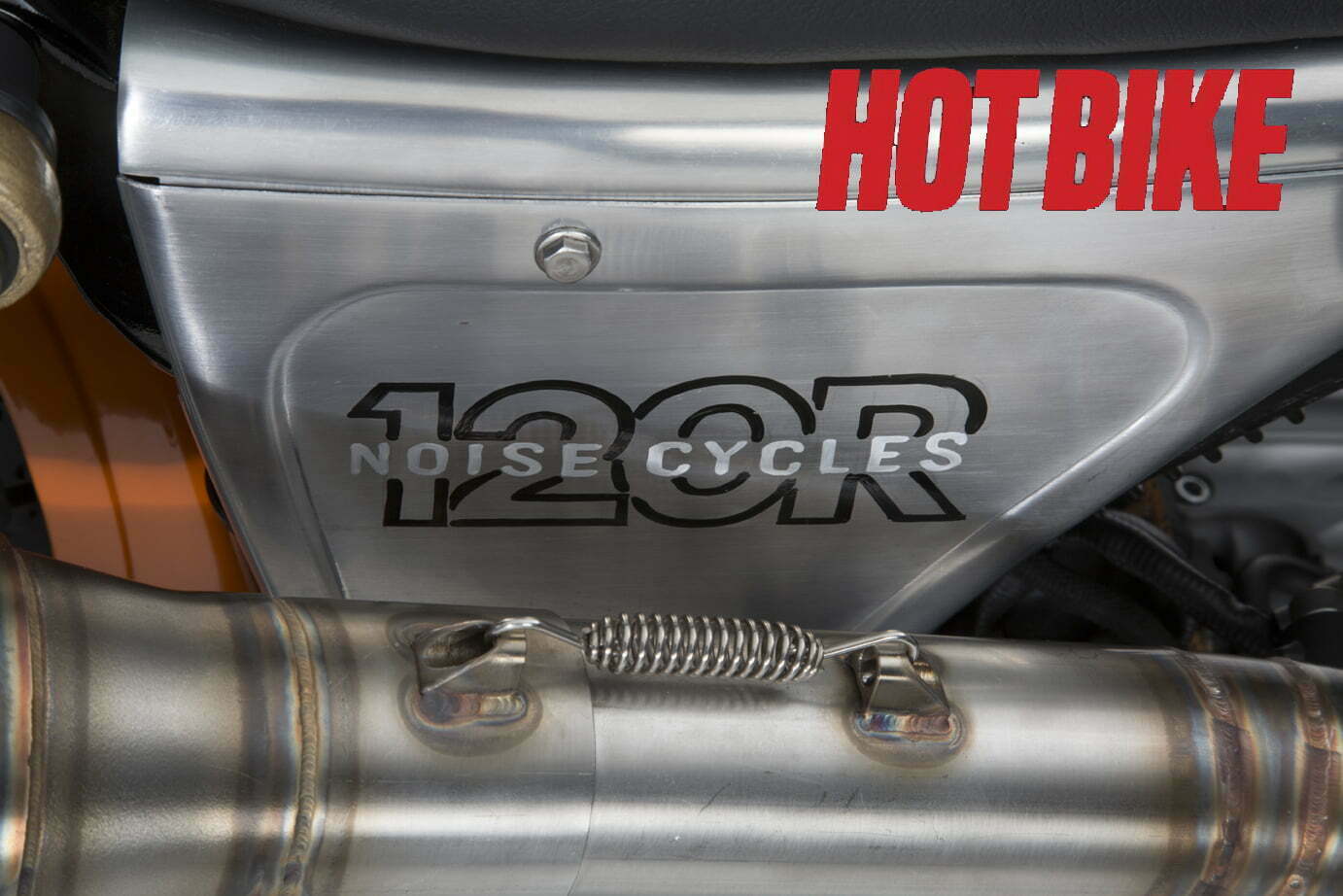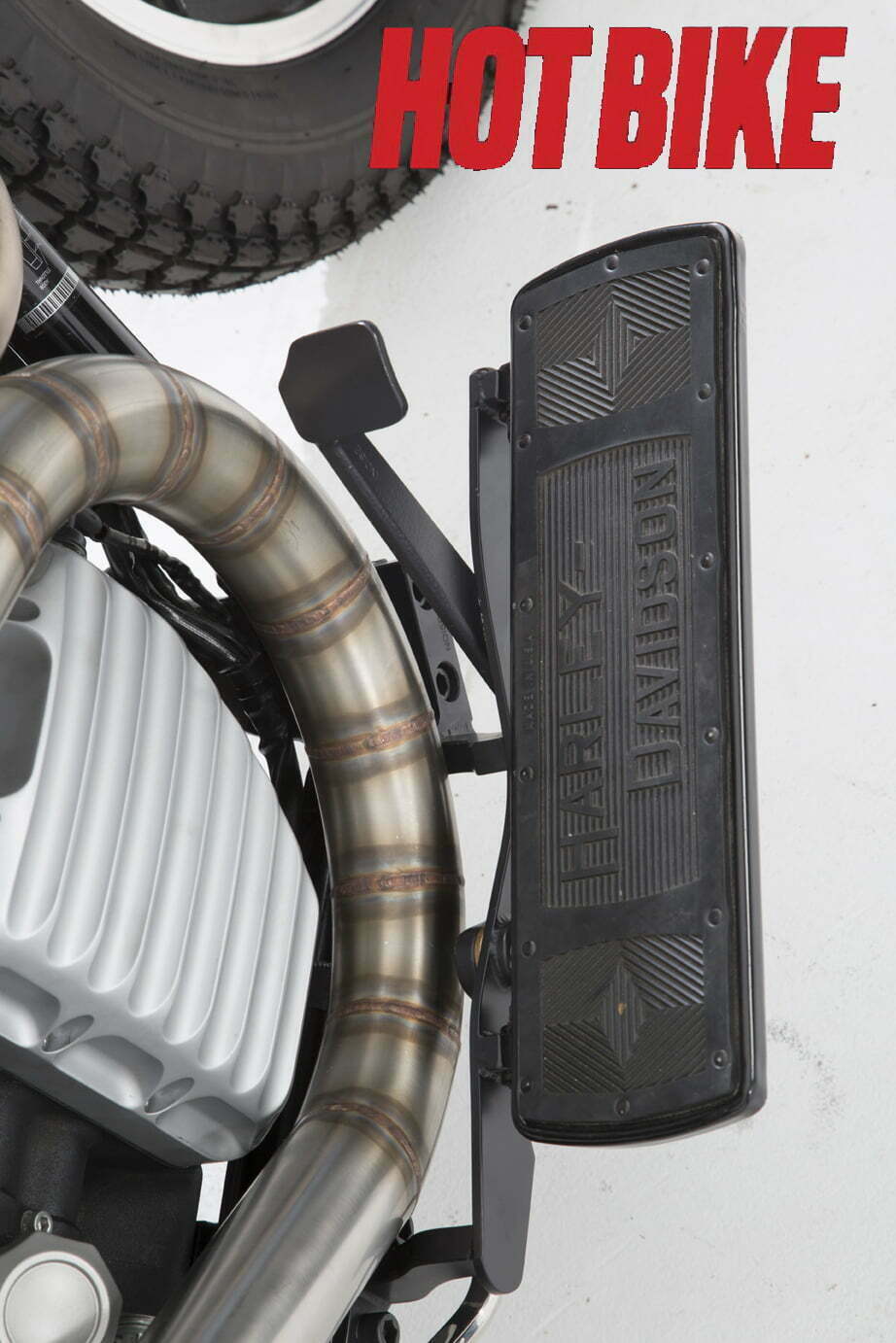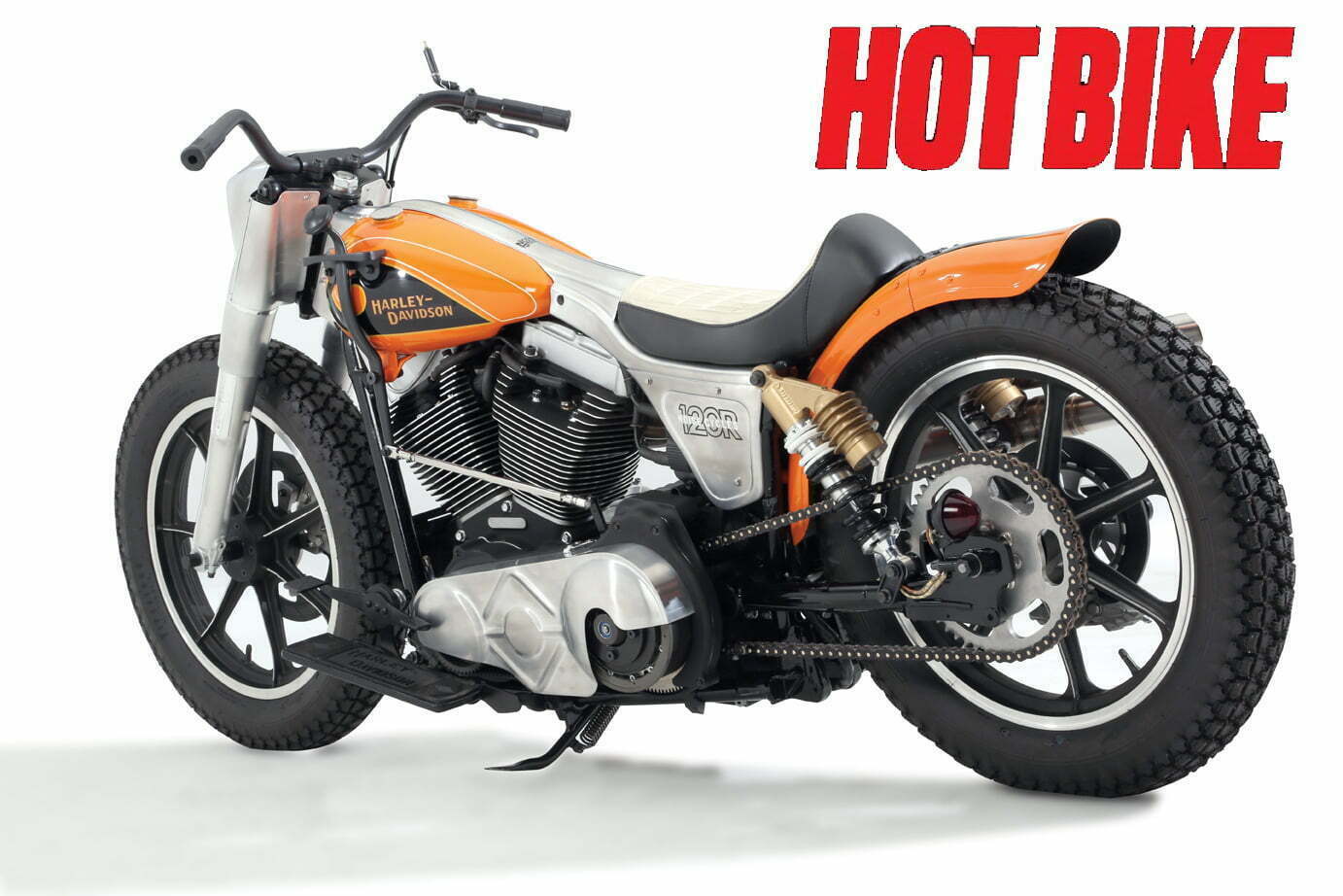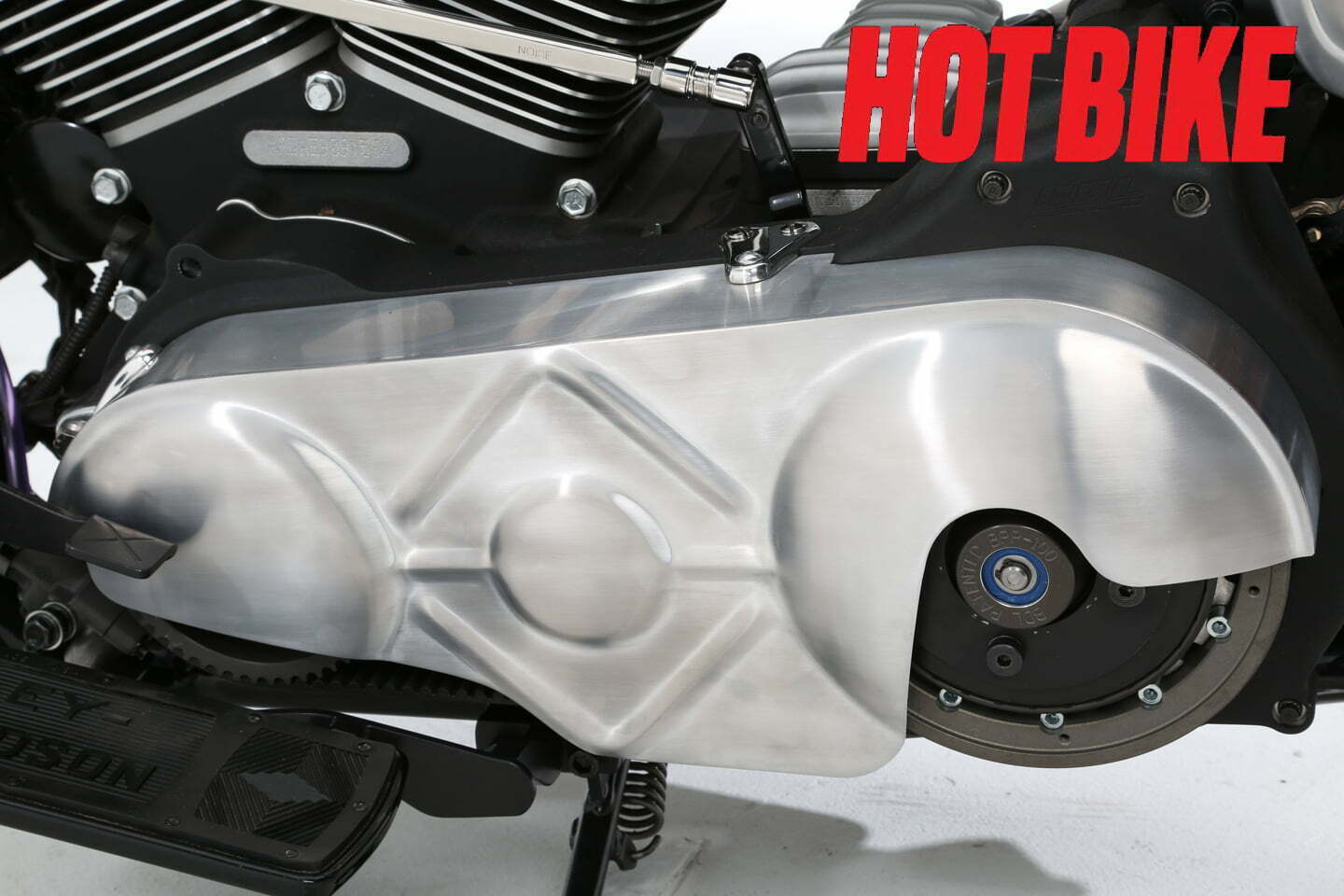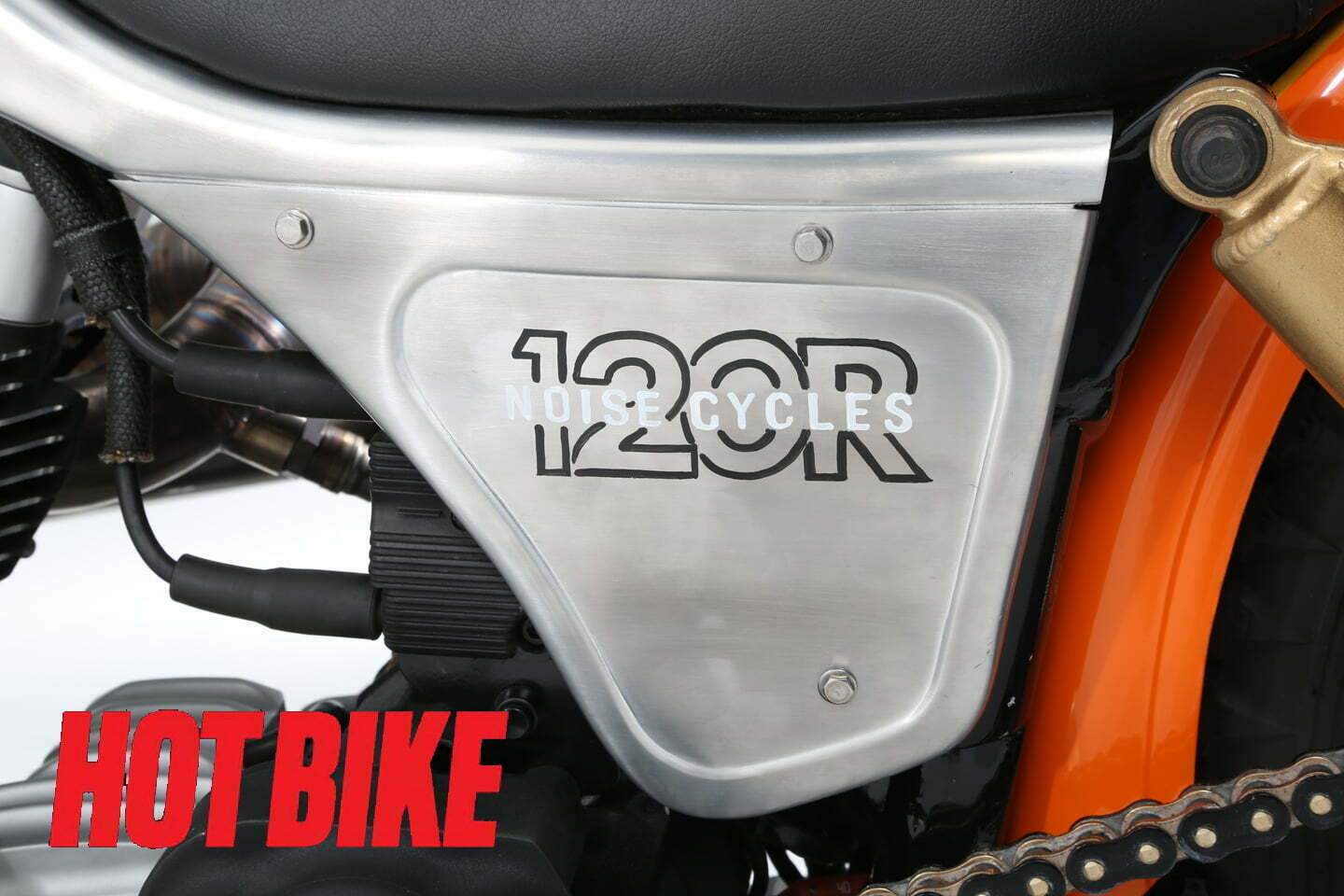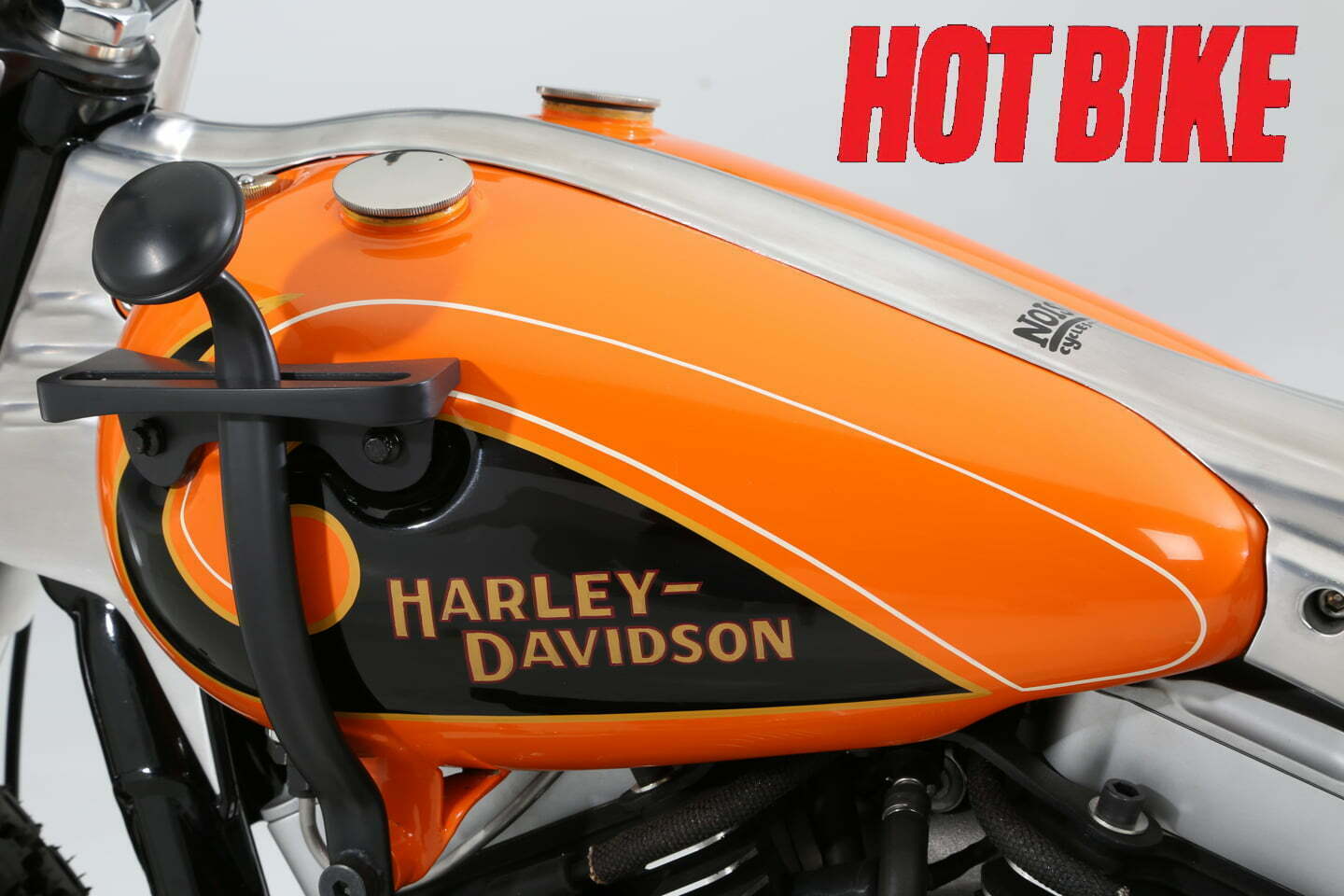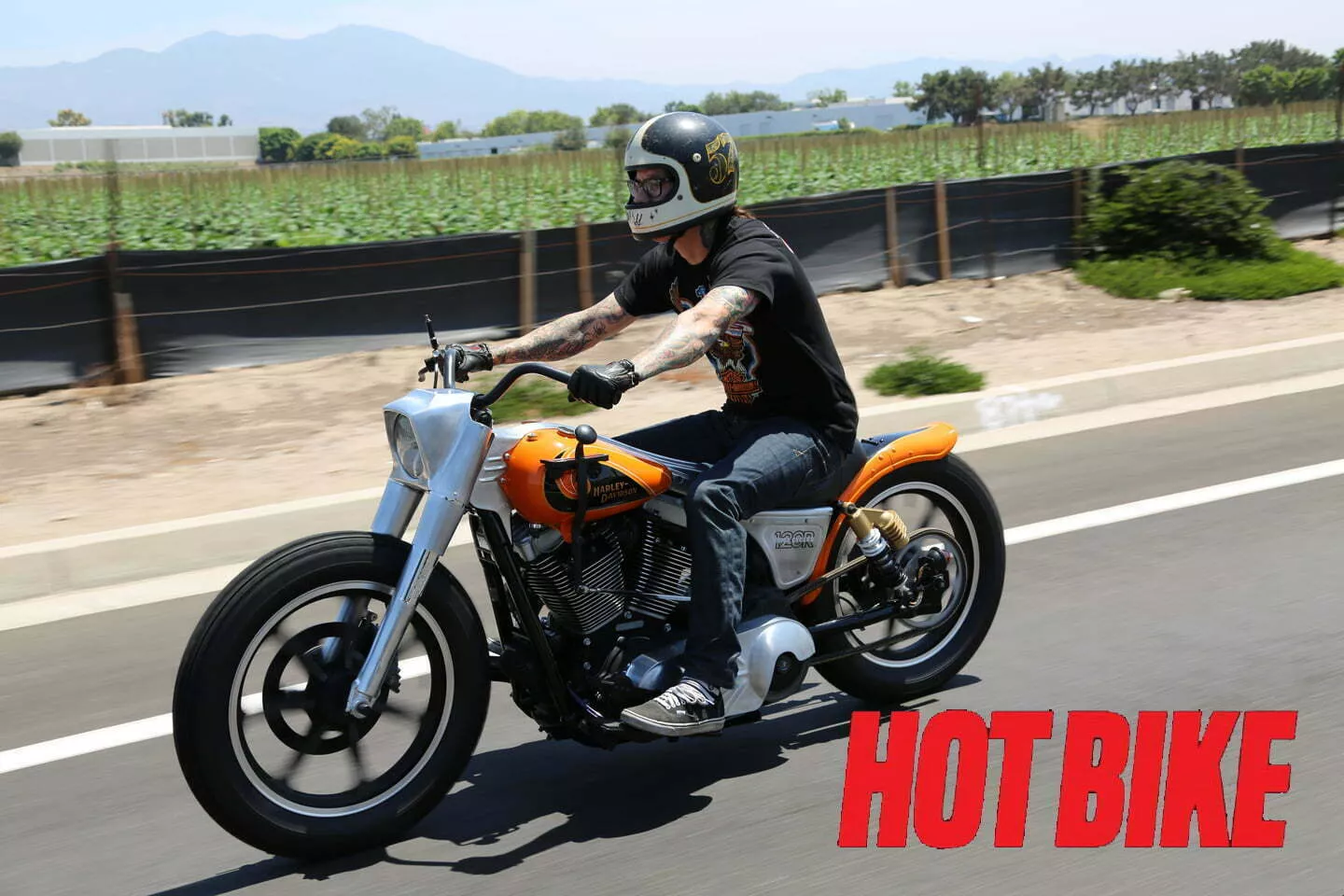 Is there a single bike that encompasses the 110-plus-year history that started in a shed and has grown into a worldwide phenomenon? If you had to choose only one bike to fully define the history of Harley-Davidson, which would it be? When Scott "T-bone" Jones from Noise Cycles set out to build a bike for Born-Free 6, he thought he knew exactly what he wanted to do. That was until a trip to the H-D Museum forever changed his mind.
Scott explains how this 2009 Dyna was transformed into a stamp in H-D history: "I won the Harley award at Born-Free 5 and received a motor and transmission. I could build whatever I wanted with it for Born-Free 6. It was either going to be an FXR or a Dyna. I know the FXR handles better than the Dyna, but the FXR frame wasn't working out for me, so I started with a 2009 Dyna. I basically chose that bike for the rear-shock angle.
<div class="st-block quote text-
Notice: Undefined index: st_text_align in C:laragonwwwhotbike-importblocksquote.php on line 1
">
The vision I had for the frame had to cooperate with me. I didn't want to cut the frame. I also wanted to park it next to a standard Dyna and have that guy say, 'Wow! That's my bike?'"
Originally Scott was going for more of a sportbike look. "Initially it was supposed to be whole different bike," he explains. "My original vision was full-on sportbike to try and scrape my knee with. By winning the award, I got my first trip to Milwaukee and to the Harley-Davidson Museum. When I got there, everything I thought I wanted to do went out the window. I spent seven hours at the museum looking at all the stuff you don't see in photos or the Internet. I just started tweaking out on the evolution of all the parts. That was a game changer to see the beginning of Harley-Davidson until now."
So with a new outlook and mind-set, Scott headed down the path to build the ultimate Dyna that defined who Harley-Davidson is. No easy task by any means.
With so much thought that went into each of the pieces of the bike, it's no wonder it takes a bit of explaining to fully understand and appreciate this machine. Once the bike was finished, the response would change Scott's life forever, whether he realized it fully at the time.
"I debuted the Dyna at the Harley-Davidson Born-Free pre-party," Scott says.
Willie G. came up to my booth and said he enjoyed looking at the bike. He was so stoked on it that he asked if he could put it on display at the Harley Museum for a year. I think H-D was stoked on where my thinking and vision had come from. After all, I had spent seven hours at the museum taking Harley in. The whole bike is based on Harley. There was nothing else feeding my vision but the history of Harley."
Being asked to have a bike on display in the Harley-Davidson Museum isn't just a compliment; it's a way of validating one's work in the history books forever. As the bike was picked up from the photo shoot and loaded on a carrier destined for Milwaukee, Scott sat for a second and thought just how far he had come and realized that he hadn't built just another bike, but he actually made something truly special.
He explains: "For some reason, growing up we always had to pay our mortgage in person in downtown Raleigh, North Carolina. We had to drive and go into the city. The road that we took in went by Ray Price Harley-Davidson. I'd always make her [his mom] stop so I could go in and check out all the stock Harley-Davidsons. I was barely in the sixth grade, and I was already wearing Harley-Davidson shirts and a chain wallet. To grow up like that and now I'm walking around the Harley-Davidson Museum and my bike is sitting there… I can't believe it! I'm like, 'Why me?' It's like winning the lottery—but without the money [laughs]. It definitely gives me goose bumps. The room my bike is in is surrounded by other bikes that were hand chosen by Harley. They represent the history of Harley. They recognized what I did and the passion that I had for Harley-Davidson. It's big. It's big for my kids, it's big for my wife, and it's big for my mom. She helped do this. She loved motorcycles as much as I do, and she had no problem letting her kid run around a dealership looking at Harley-Davidson. Thanks, Mom."
It took a lot of people to help build this bike, and Scott would like to thank Stance, RSD, Belt Drives Ltd., PBI Sprockets, Antigravity Batteries, Coker Tire, Law Tigers, Lyndall Brakes, Orange County Harley-Davidson, Matt Cortez Cycles, Works Performance, Burns Stainless, Harpoon Kustom Paint/Undertaker, The Seat Guy, SK Machine, Mesa Hose, Biltwell, Luck Motorcycles/Suideath, Burly Brand, Jason Cruz, Matt Ross Paint, Matt Brady Fabrication, Luke Mouradian Photography, Mark Choiniere Photography, Nathan Tytor Productions, Mike Desmond Art, Harley-Davidson Motor Company, Screamin' Eagle, and Larry's Deburring. In addition, thanks goes to my friends and family, including the big man upstairs, my beautiful wife and three kids, my parents, way to go Steve, Warren Spangenberg, Dustin Pilgrimage, and Merch Connection.
The 1920s
Starting with the foot controls, I wanted to make a Dyna that had a rocker clutch, shift gate, and floorboards. To me it makes sense to do something like this since that's how it all started. You can see the nostalgia in the setup, and it still performs. The brake pedal is an old cast, real simple, and strong-looking pedal. I tried to duplicate the hand shift and the gate as well but made the knob a little bit bigger than the early ones.
The 1930s
The whole paint scheme and graphics are from the '30s. We tried to match the actual orange and black since those are factory Harley racing colors. The paint is 1934 Orlando Orange and black with a 1930–'39 gold stripe and 1932 wave tank graphics.
The 1940s
My favorite bike is a Harley WR racer. I wanted to build a Dyna WR, hence the knobby tires, WR-style tank, and fender that's kind of bobbed. I wanted it to look like it was rolled instead of smoothed. I wanted that early race thinking of whatever you got, make it work and make it work good and function well.
The air cleaner is hand spun with a badge on the top and a bar and shield on the front trying to resemble the early knuckleheads. I cut the grooves in it to try and make it more racing.
The 1950s
One piece is the real simple primary cover with a BDL primary and race clutch. When you're watching NASCAR, there are headlights on the car, but they don't work. But they try and make it resemble the real part of the car. The primary cover is for me to keep my feet out of the primary but also resemble a knucklehead outer cover. I hand-made it all out of aluminum. It's all one piece with only three bolts holding it on; that way if I need to get something, I get to it quick.
The front end I used a wide glide front end but made narrow mid-glide trees. The top is adjustable-style tree. I shaved the legs but kept a part of the lower leg and engraved a 120R in for a race look. The nacelle is based off a '50s duo-glide but incorporated with a '60s sportster nacelle. There's like '50 and '60s molded together. That was the hardest thing of the whole bike. It was shape, fighting shape, fighting heat, fighting hammer. You'd hit one thing, and the other side took off. Even the cowbells are three pieces of metal to make one.
The swingarm—I'm big fan of Shovelheads. I've always felt like I get whole look of a cone-shovel, and I always ditch the swingarm. It's also easy to take a Panhead swingarm and make it work. It's very common that we take the square swingarm to the swap meet and put a round swingarm on. I felt the same with the Dyna. The rest of the bike is pretty round. I thought it would be a good idea to make a one-off swingarm that's more round.
The 1960s
I bought a sportster seat for a generator shovel. I took the cover and tried to make a sportster-looking seat but use the cover from a generator shovel. The actual cover is from the '60s, and the sides are new. It still had some patina but was pretty clean for the most part. That cost me $100 for that little strip of white on top.
The exhaust is modeled after the 1960s like the sportsters. I found a set of NOS slash-cut mufflers. I work a lot with Burns Stainless out of Costa Mesa, California. They let me design this muffler, and we bumped it up to 2 inches. Those early sportster ones were all sheet-metal rolled. I tried to resemble the race-style mufflers. I cut it exactly like they were—just without the seam roll.
When I did the BF5 Panhead that was a challenge to myself. I tried to challenge myself on styling with the use of aluminum, and I wanted everything to flow too. I did the 120R underneath the seat because the lettering and engraving paid tribute to the 1978 Harley-Davidson MX250 dirt bike.
The 1970s
The rear suspension and brakes are based in the '70s. I called Works Performance and began talking to him about some piggybacks from early racing. He said he had a set of 1970s NOS piggyback bodies lying around. Then we modernized the springs and damping. Also, the Lockheed brakes were one of the big guys back then. There's a company called AP Racing that copies them today. I wanted it to stop good. I used Lyndall rotors. We made custom ones that fit the bike and not something that was on a normal Dyna today. Finally, I took a Brembo hand clutch master cylinder and adapted it to the foot clutch. Now it works like a champ.
Other
I changed the chain because belts weren't around in the early days. Even with rotors and discs, I wanted it to have a modern look. One of the biggest challenges was the squareness of the backbone. Everyone knows the square backbone is what keeps Dynas from changing gas tanks. I knew I had to make it not look square. That's why I made the aluminum backbone piece.