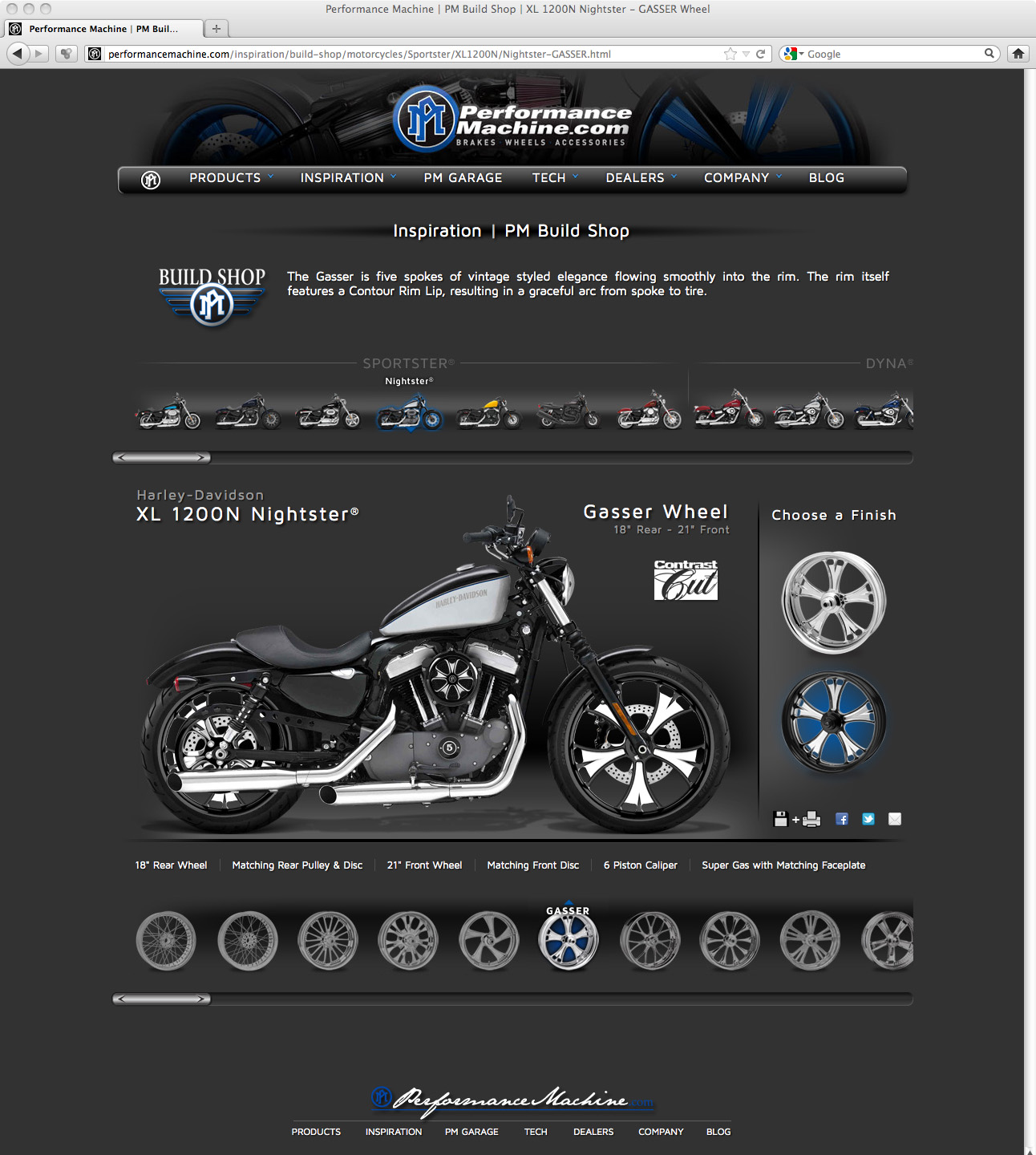 Performance Machine is always eager to reach out to our loyal customers in new and innovative ways in order to provide a more hands-on purchasing experience. We believed this the first time we launched our then exclusive-to-the-industry online build shop, and we still believe it today as we unveil the newly renovated Performance Machine Build Shop, with more interactive capabilities than ever before.
Choose from 30 different Harleys, the full line of PM wheels and matching accessories, including discs, belt sprockets, and air cleaners and compare Contrast Cut versus Chrome finishes to find exactly what your bike needs to reach its' full potential. Owners of touring bikes are treated to still another perk, in that they will be able to compare the look of an 18″ front wheel versus a 21″ wheel.
Once customers settle on the look that they need, the final result can be saved in a PDF for future reference, or printed out and carried into the local dealer, with specs and finishes listed for a foolproof ordering guide. We are excited to offer this interactive, and entertaining, service to our friends and fans, keeping pace with the technological innovations of the times while providing classic PM Service and engineering. To talk to sales or a technical representative to confirm fitment, applicable finishes, or any other parts-oriented query, our knowledgeable staff is available at 800-479-4037.
Check out the PM Build Shop and make your bike yours at: