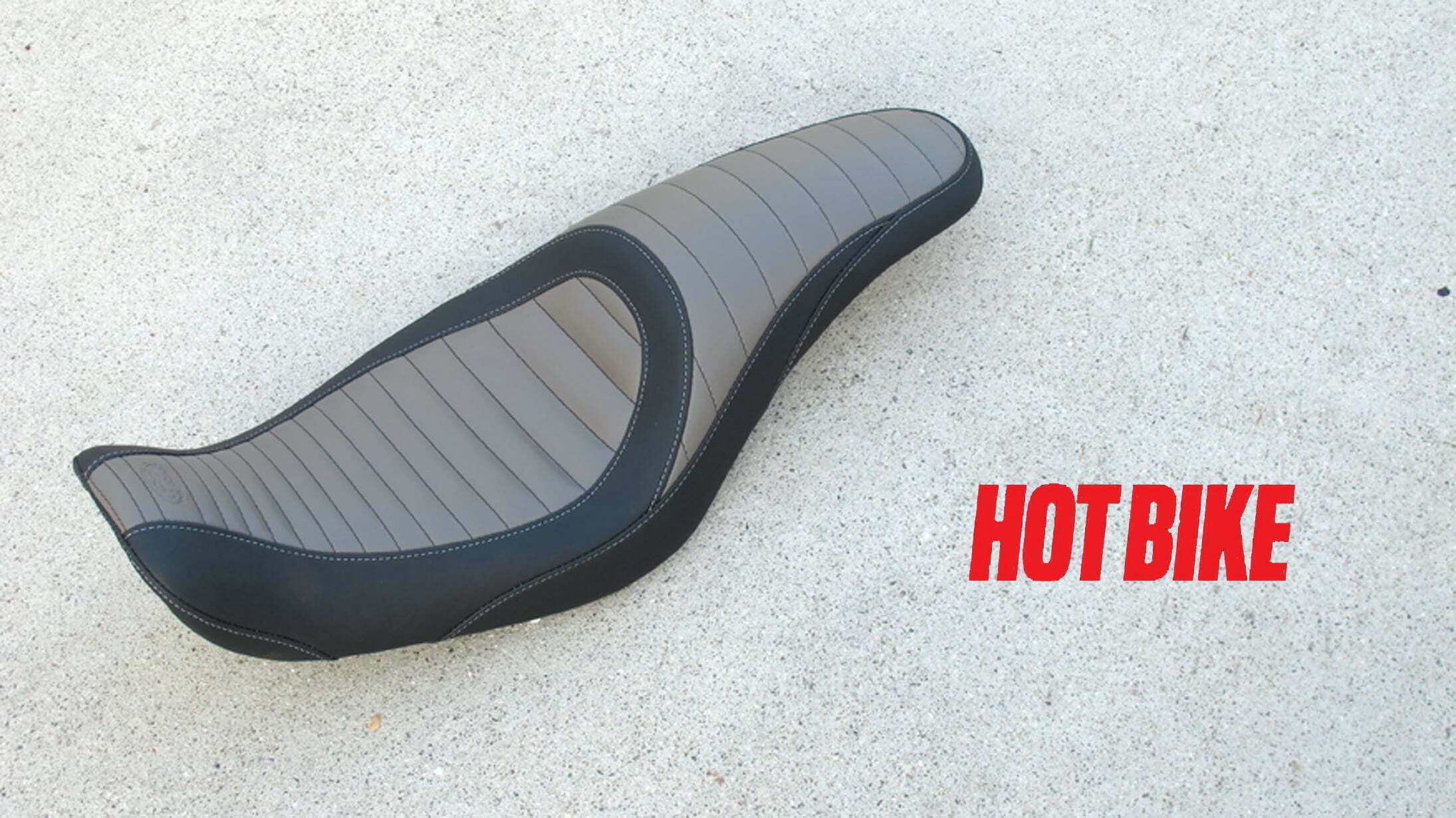 We live the world of true self-service. Online customization of everything from automobiles to cell phones is now the norm. So why can't bikers just log on and get exactly what we want when upgrading our stock bikes? Well, Mustang Seats is one of the many companies that have now taken their product line online to let its customers choose, select, and fine-tune a number of its seats' colors, textures, and complementary stitching. It's a really simple process.
All you have to do is log on to Mustang's website and pick the style of saddle you want. Then proceed to choose stitching patterns and colors as well as the cover material and vinyl inlays, and you are done. Once the order is put through, Mustang will contact you when it will be delivered. Cool, huh?
We ordered a Tripper Fastback saddle through Mustang's website and got it in a week. It looked just as it did when we designed it online, and we were more than happy with the quality and workmanship that goes into every one of these proudly-made-in-America seats. What are you waiting for? Log on and design your dream seat!