The new Ride Nice "Platinum Black" brake discs have a corrosion-protection finish that is actually Zinc-plated. Their Zinc Coating process is an extensive, hand-applied operation that is not sprayed onto the rotor like other coatings. Each "Platinum Black" brake disc is immersed in different solutions during the coating process. The final result is a thick, protective coating with a black mirrored look.
Pictured below are the Platinum Black brake discs for 2014-2017 Harley-Davidson Touring models (MSRP $189.95 each). They'll soon be available for 2013-2017 Dyna models.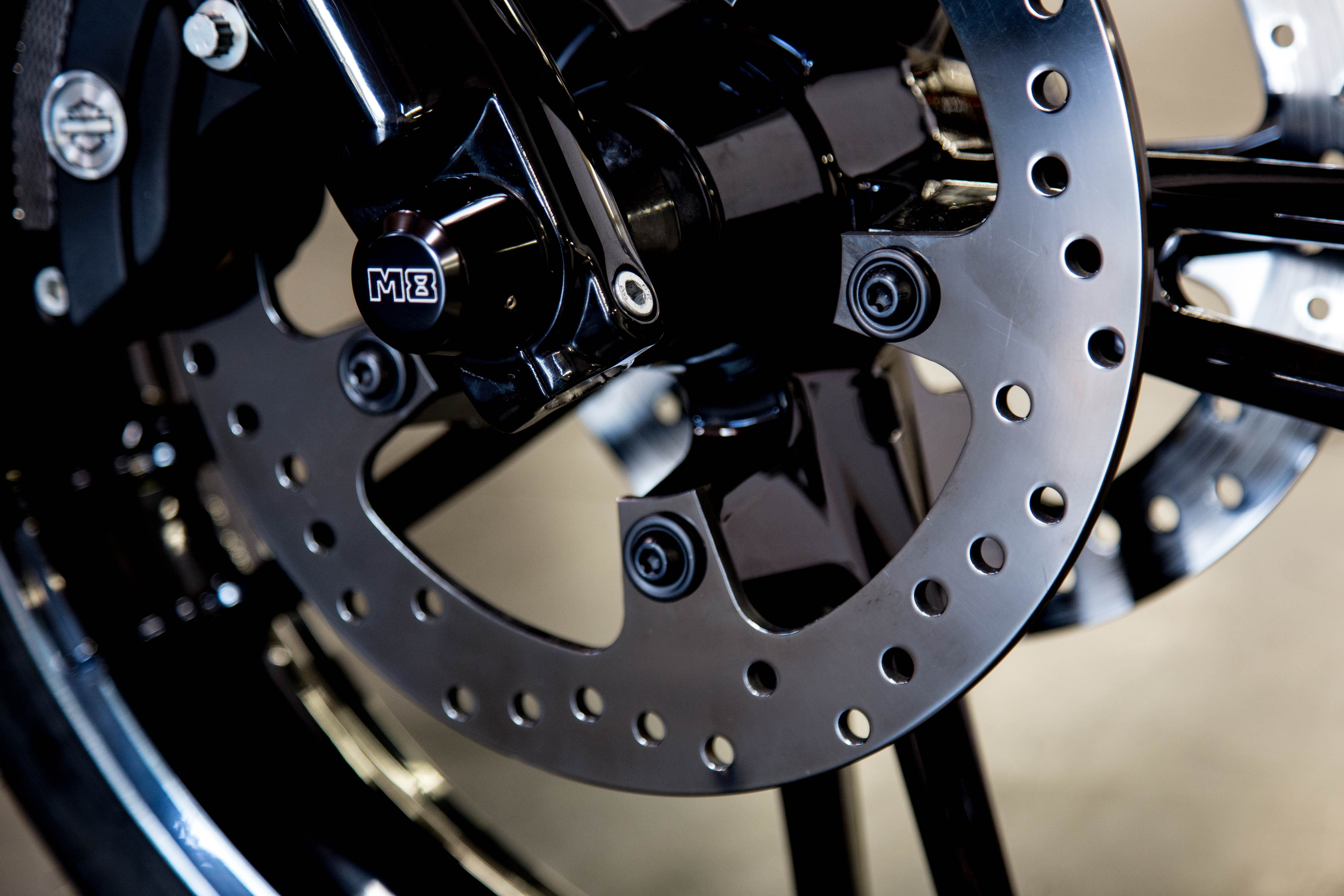 You can get more information from the Ride Nice website.