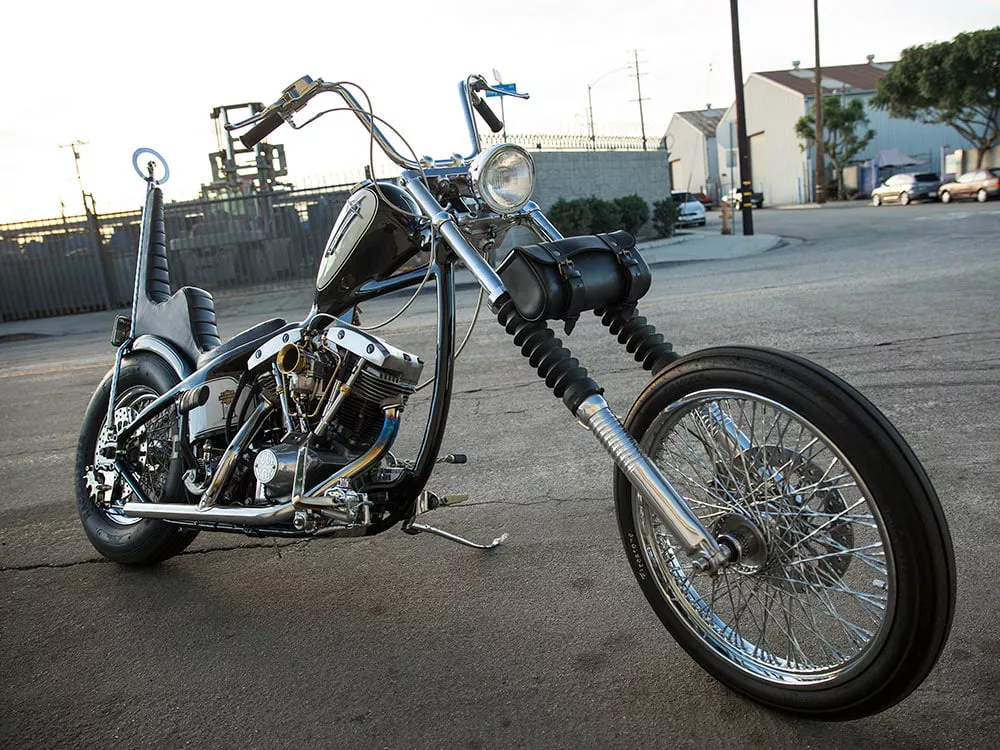 Ryan Mcquiston decided to experiment with the dimensions on this build. The frame is 1.5 inches out and 6 inches up, with a 43-degree neck and 14-over forks. "I wanted to see how the bike would ride that way, and it's by far the best combination," Ryan said.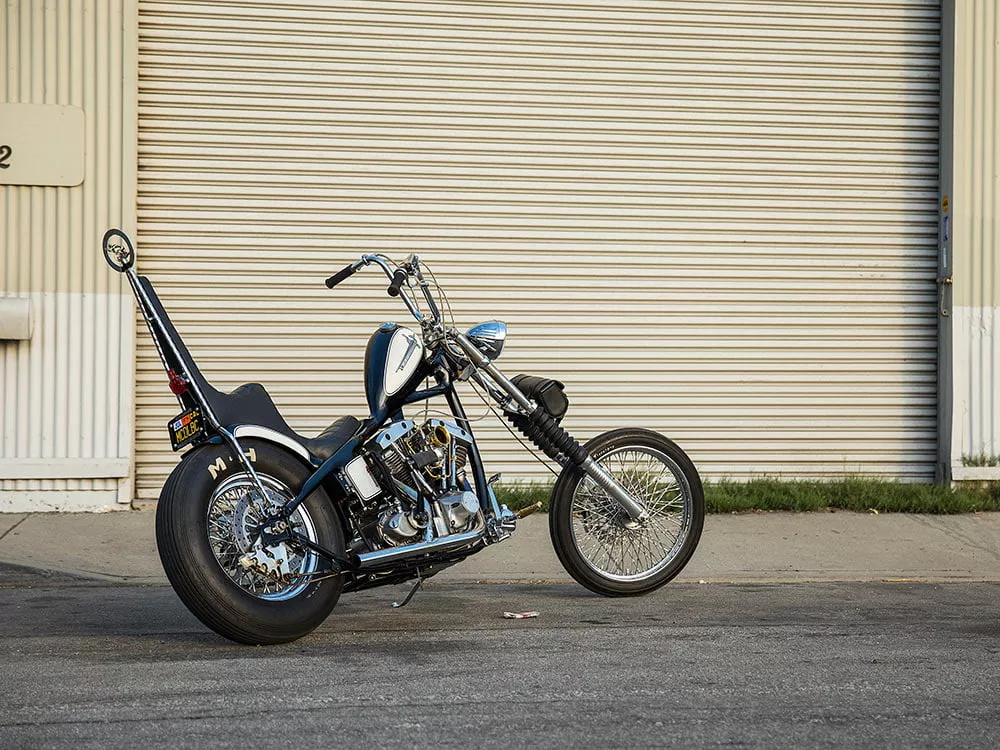 The Cop Chop started out as a basket-case 1970 model FLH, taken in on trade for work at Ryan Mcquiston's Chopper Designs LBC in Long Beach, California. The inside of the Shovel is mostly stock, but the outside features cool bits like a gold velocity stack nabbed off eBay, and custom-made gold pushrod collars.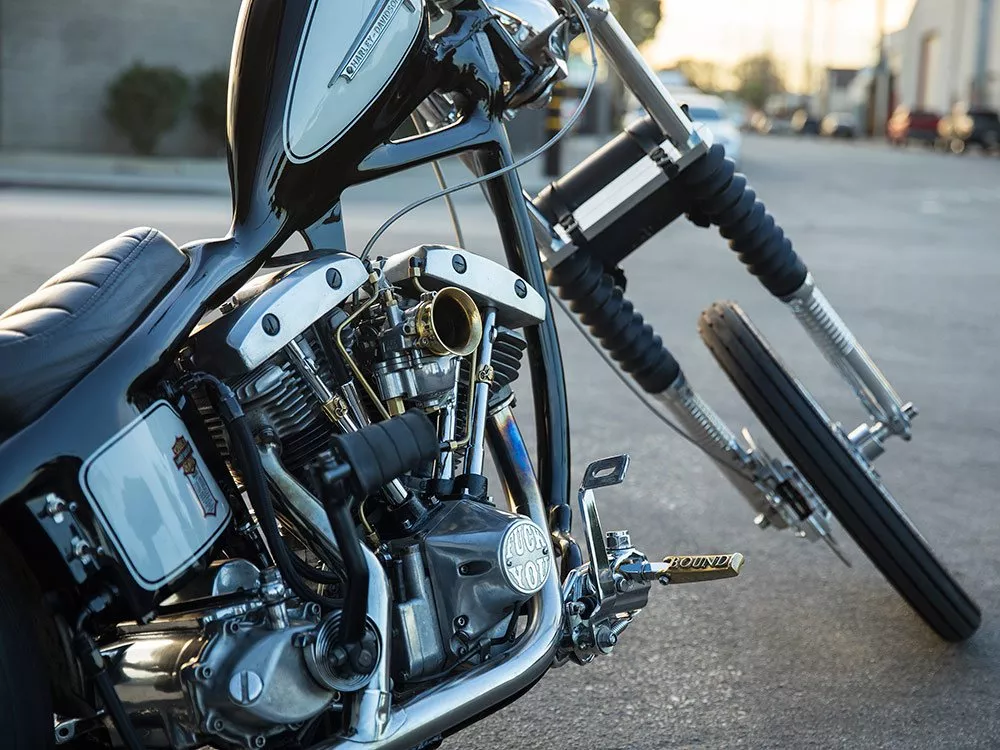 Ryan has been in business for more than eight years, building mostly choppers. Everything on this Shovel was done in-house, except for the bike's upholstery and chrome. "It doesn't leave the shop until it's done," Ryan said about his projects.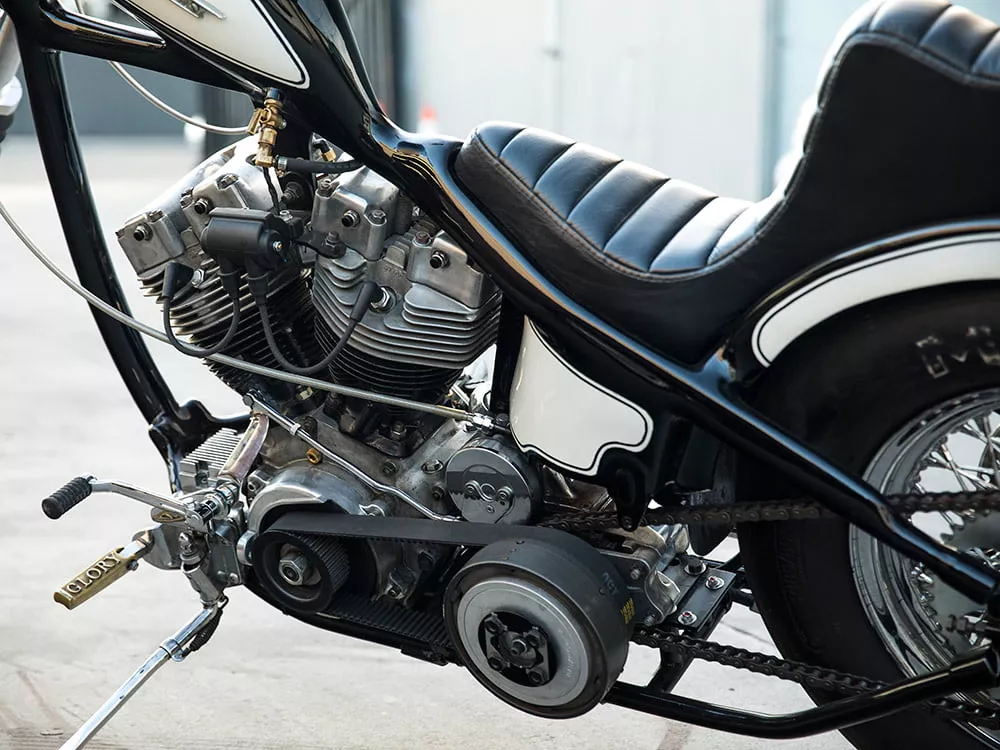 The visual lines of the bike flow smoothly, from the arched single downtube to the hardtail rear. The gas tank, oil tank, and rear fender are all molded into the frame. You understand the nickname of "Cop Chop" once you spy the black and white paint scheme. "It's basically just a chopper…my daily."