There is finally an Indian model for the rider who wants everything and sometimes nothing at all in the 2016 Indian Springfield. Looking for a versatile highway cruiser with hard bags, windscreen, trunk, and a windscreen? You can have that with the fully optioned-out touring package. Looking for mean and lean blacked-out hot-rod-style bagger with nothing but the bare essentials to rip solo around town? You can have that too with the optional blacked-out performance package with fishtail Stage 1 pipes, performance cams, and high-flow air cleaner. This is the first model that really has the broad base for making a bike whatever you want.
Stay tuned for an extensive long-term test coming soon.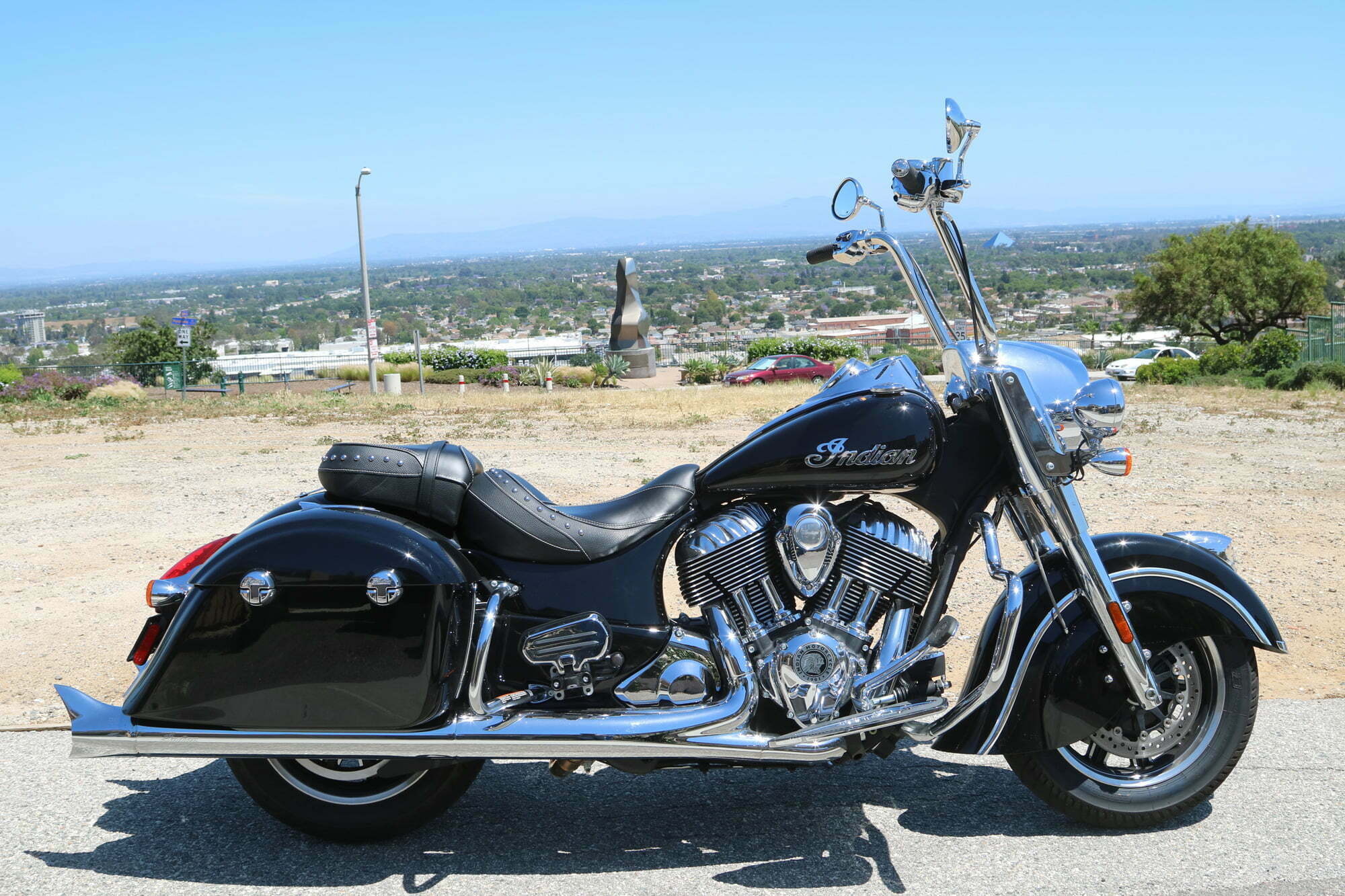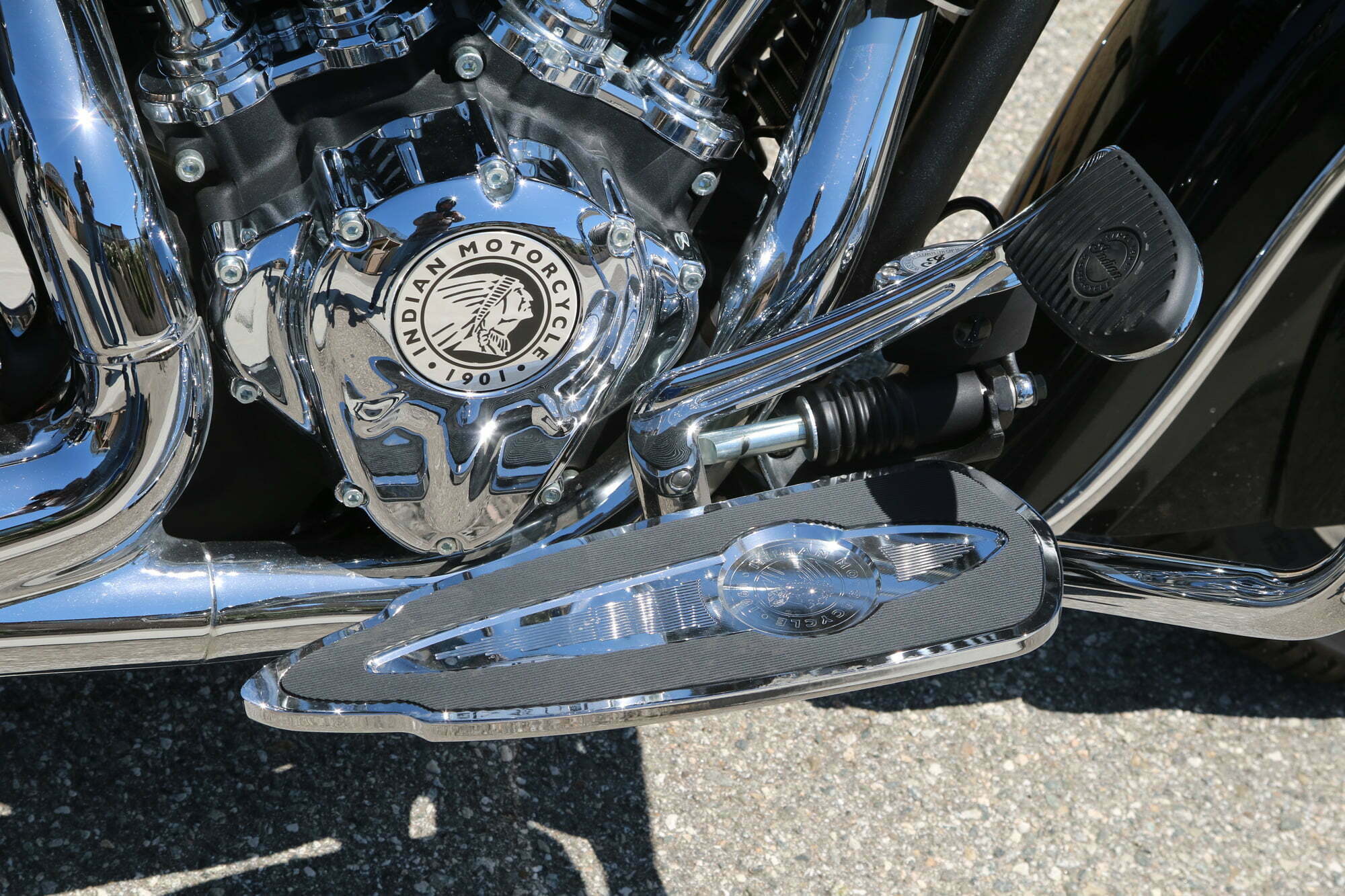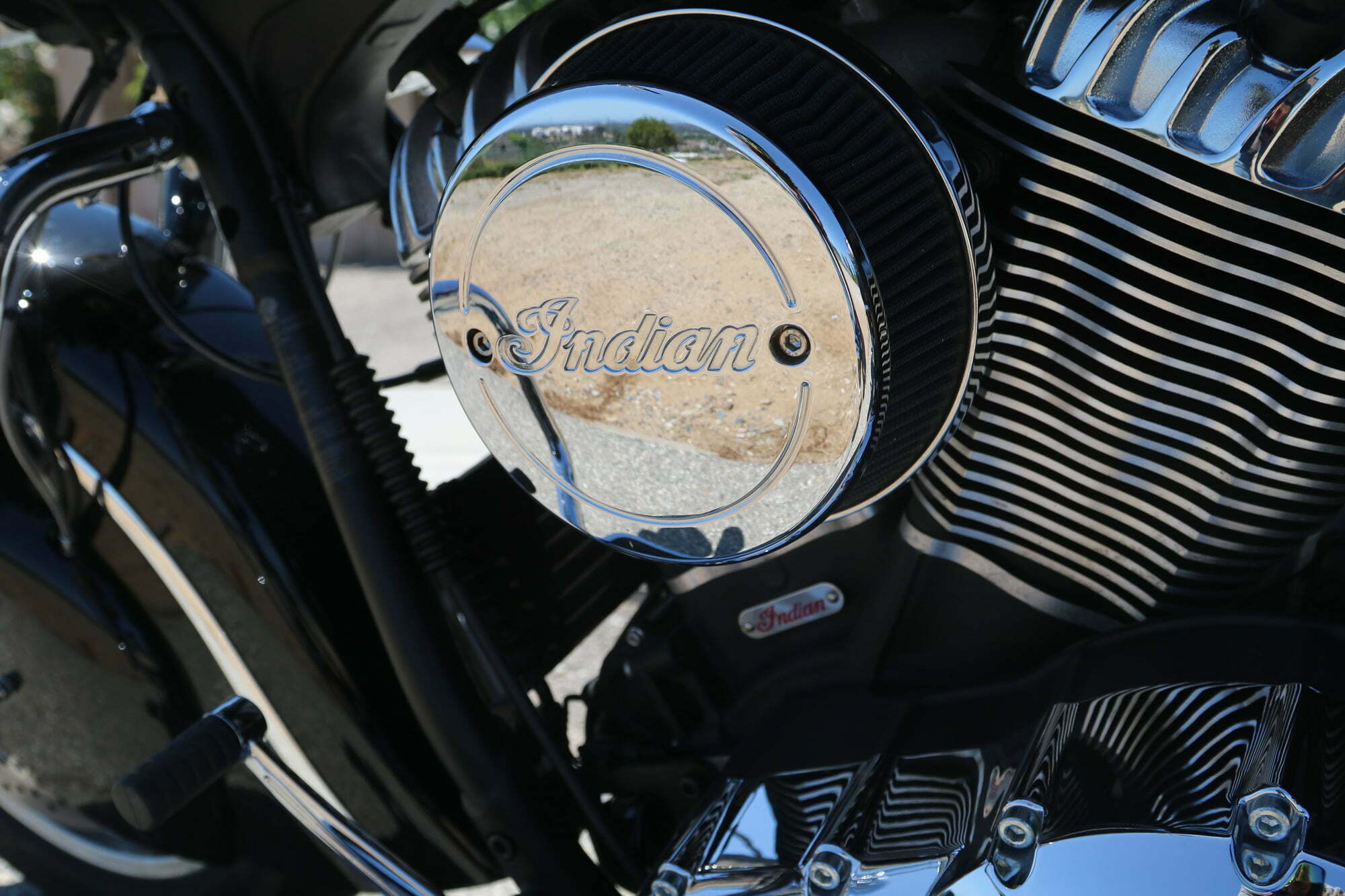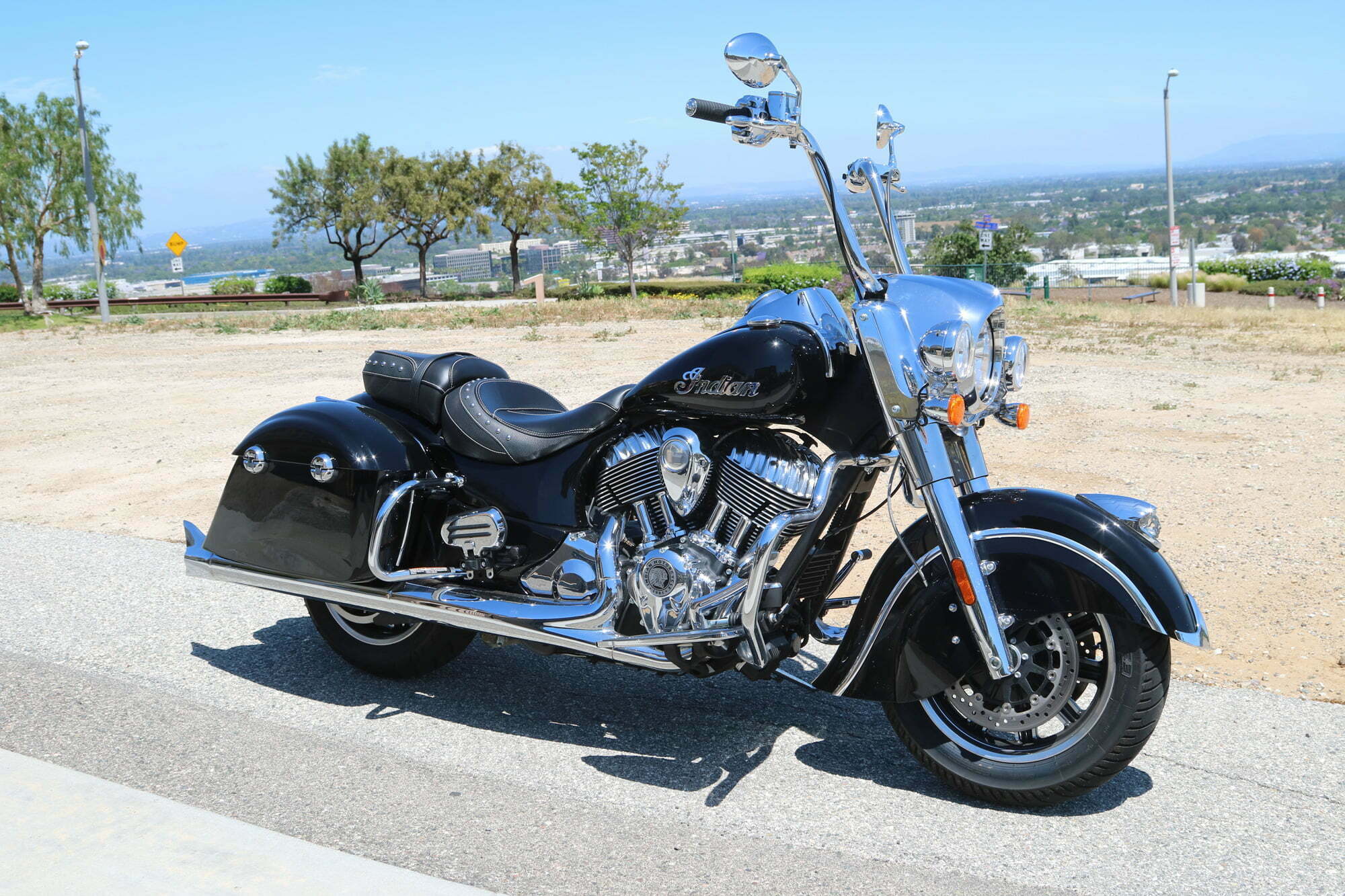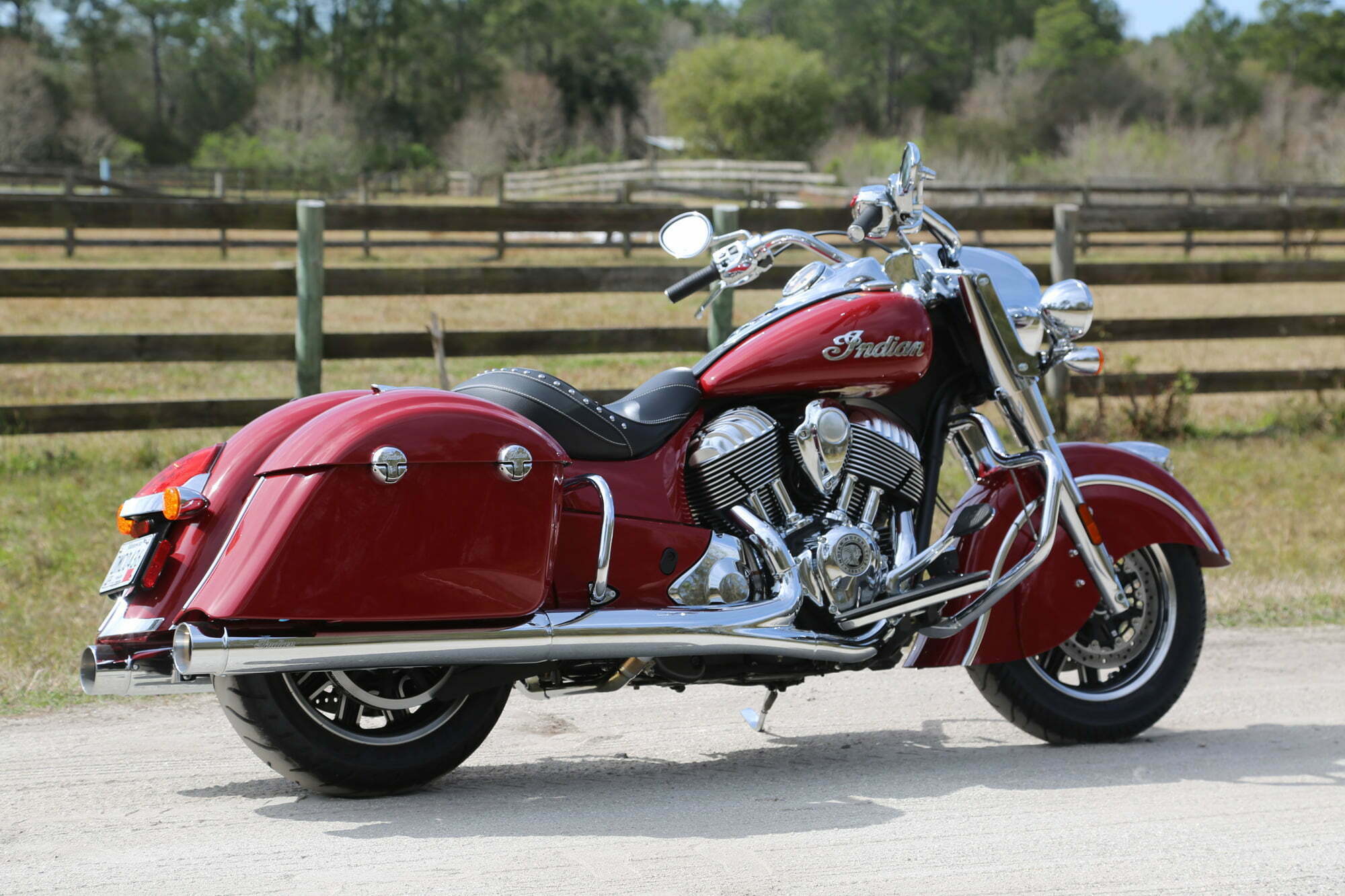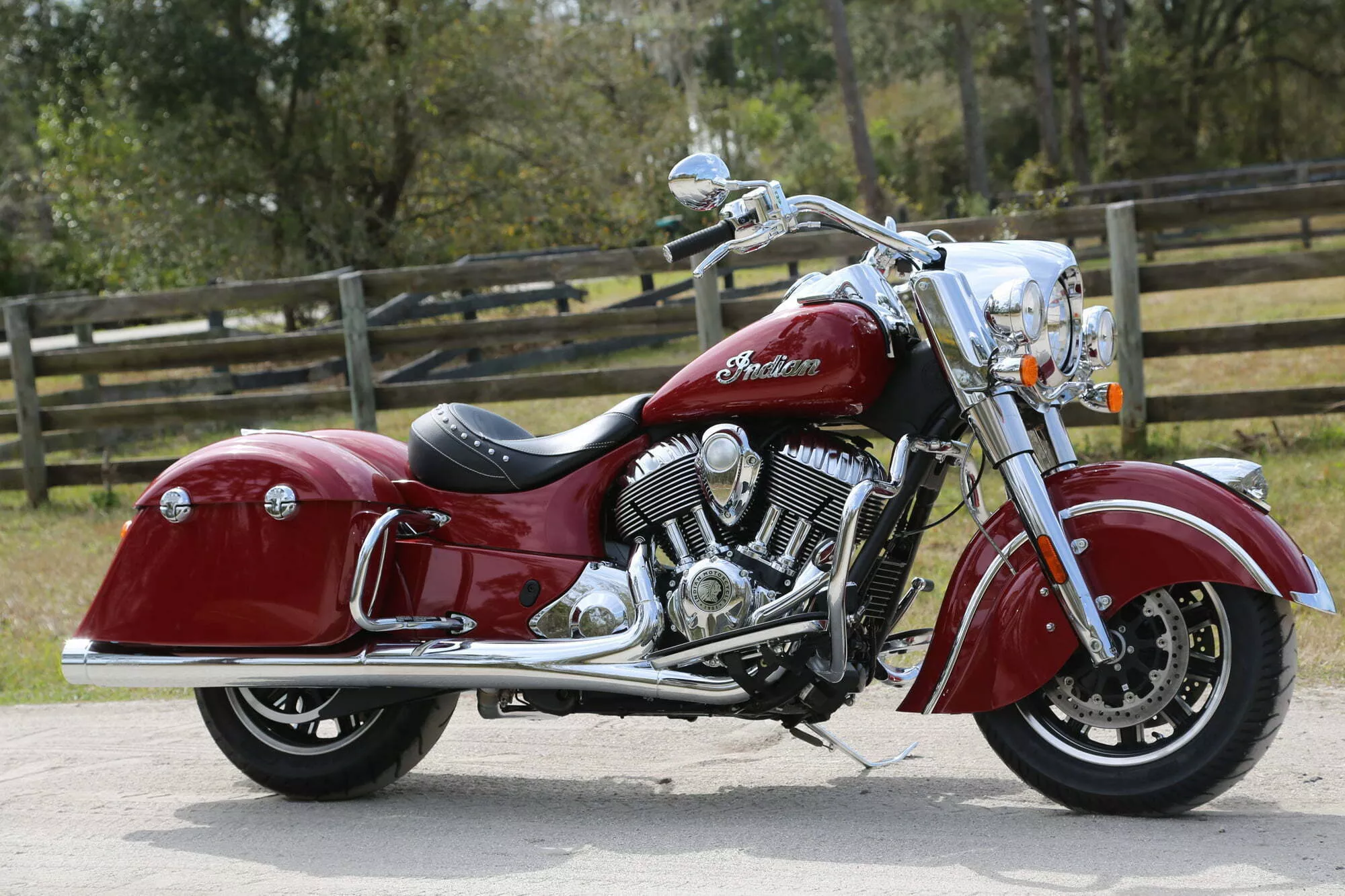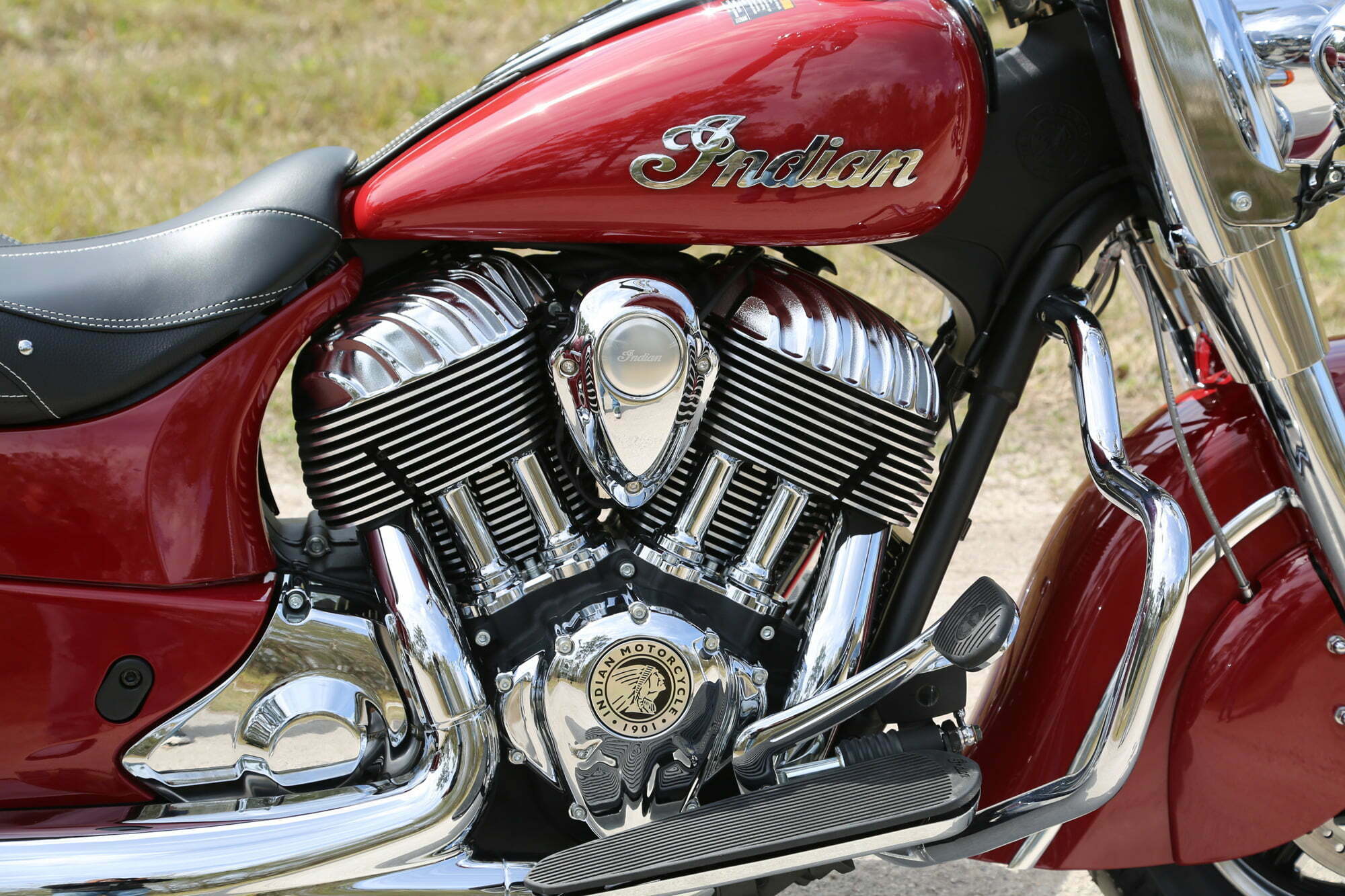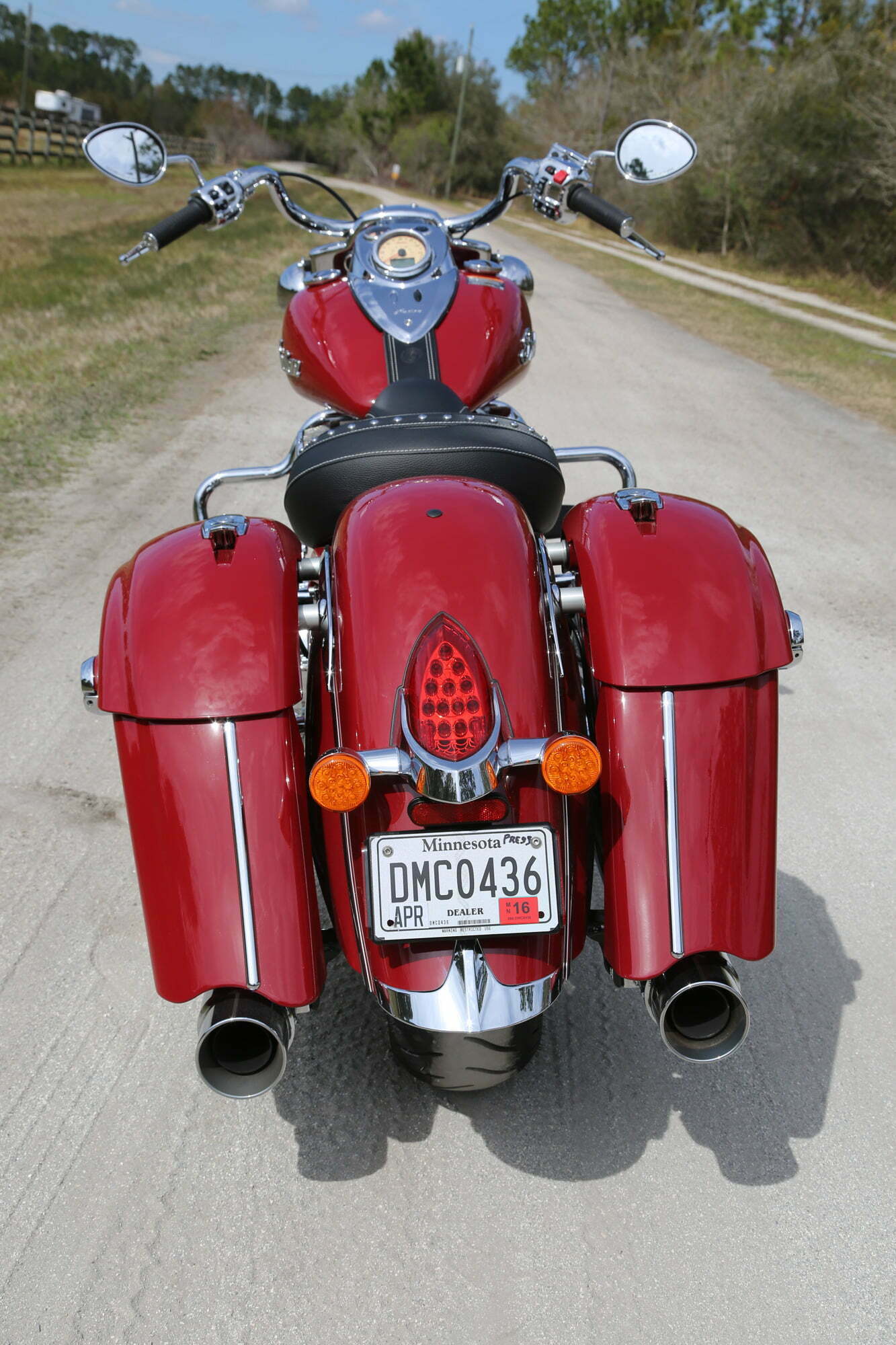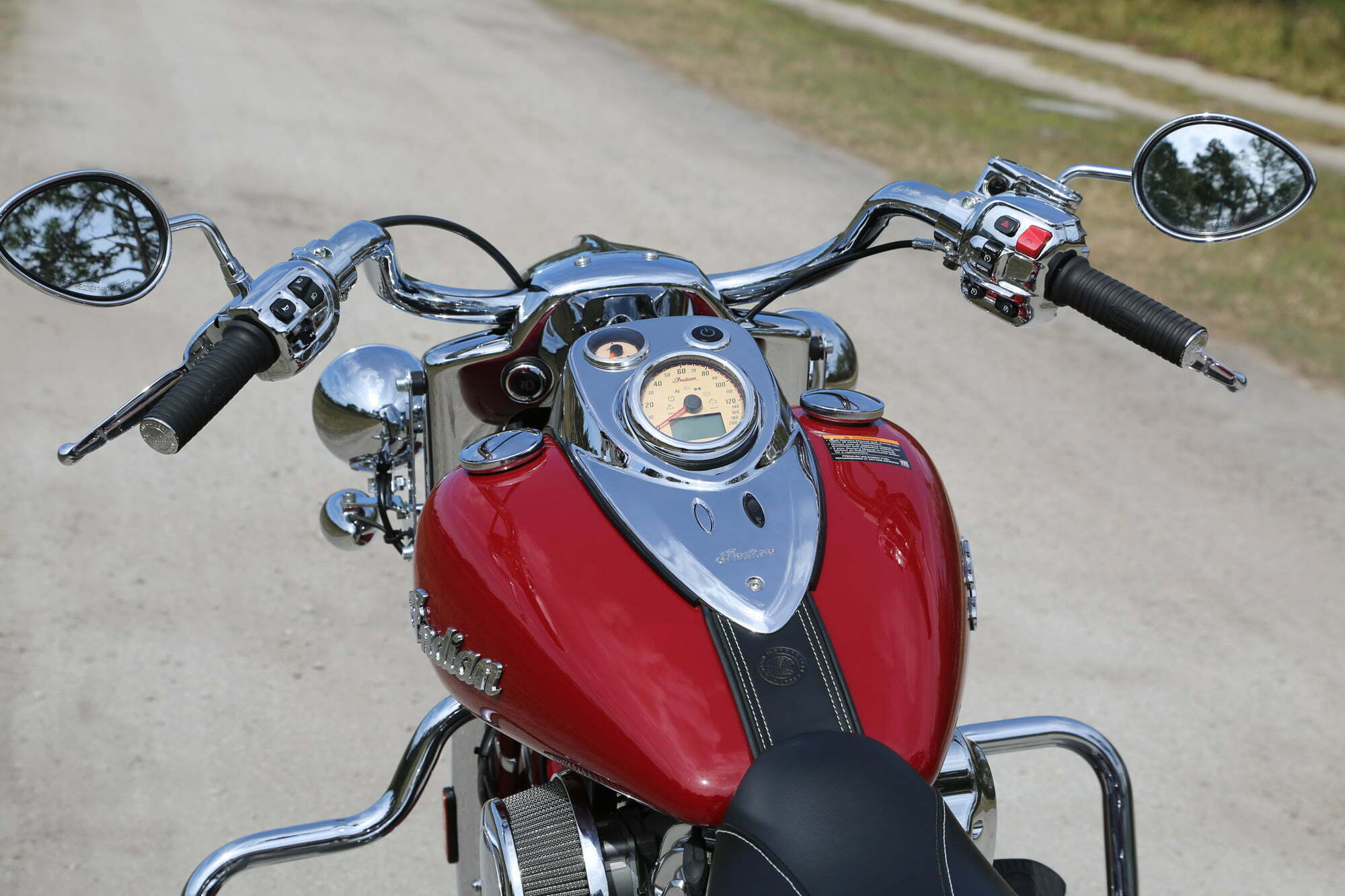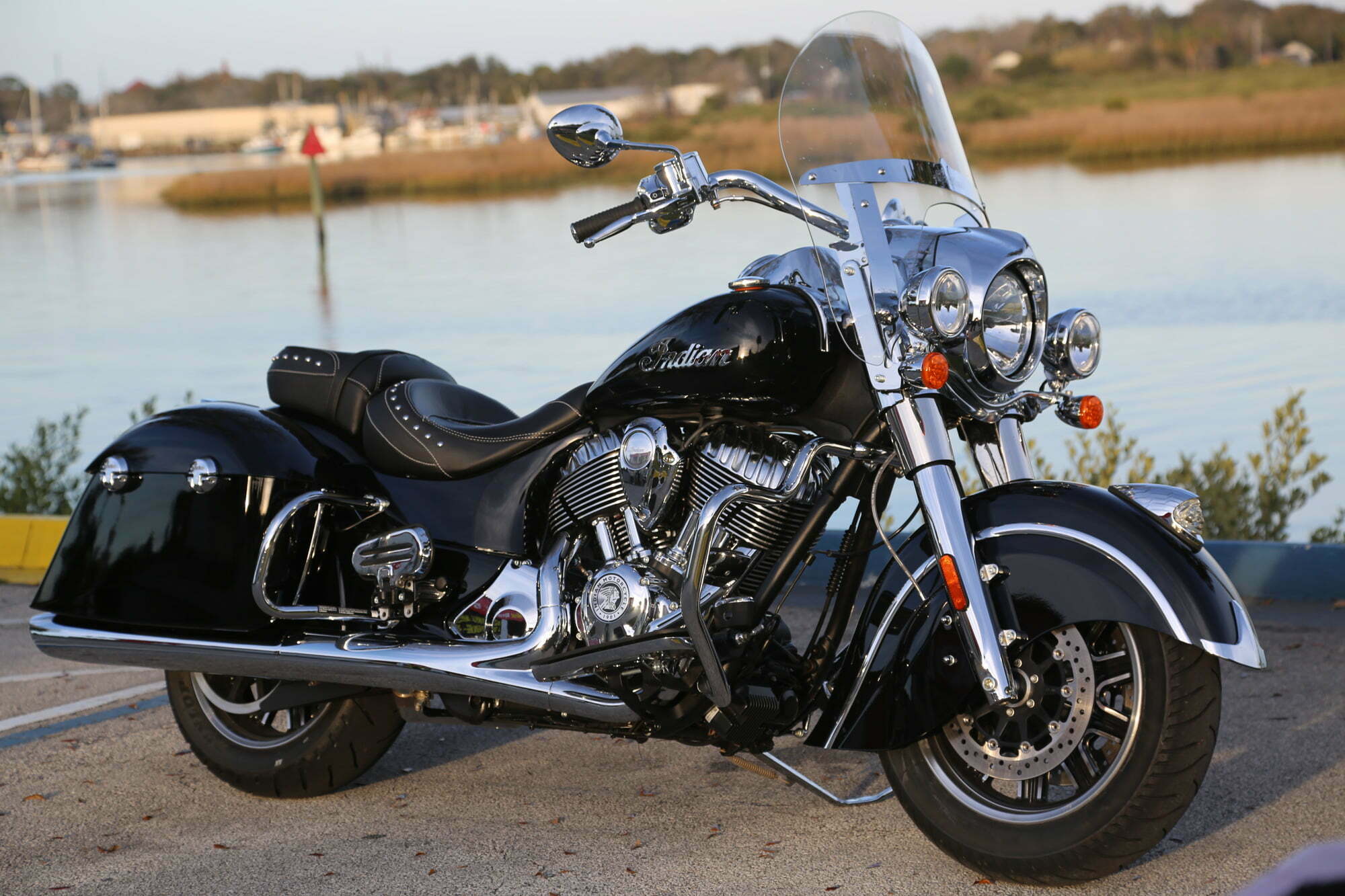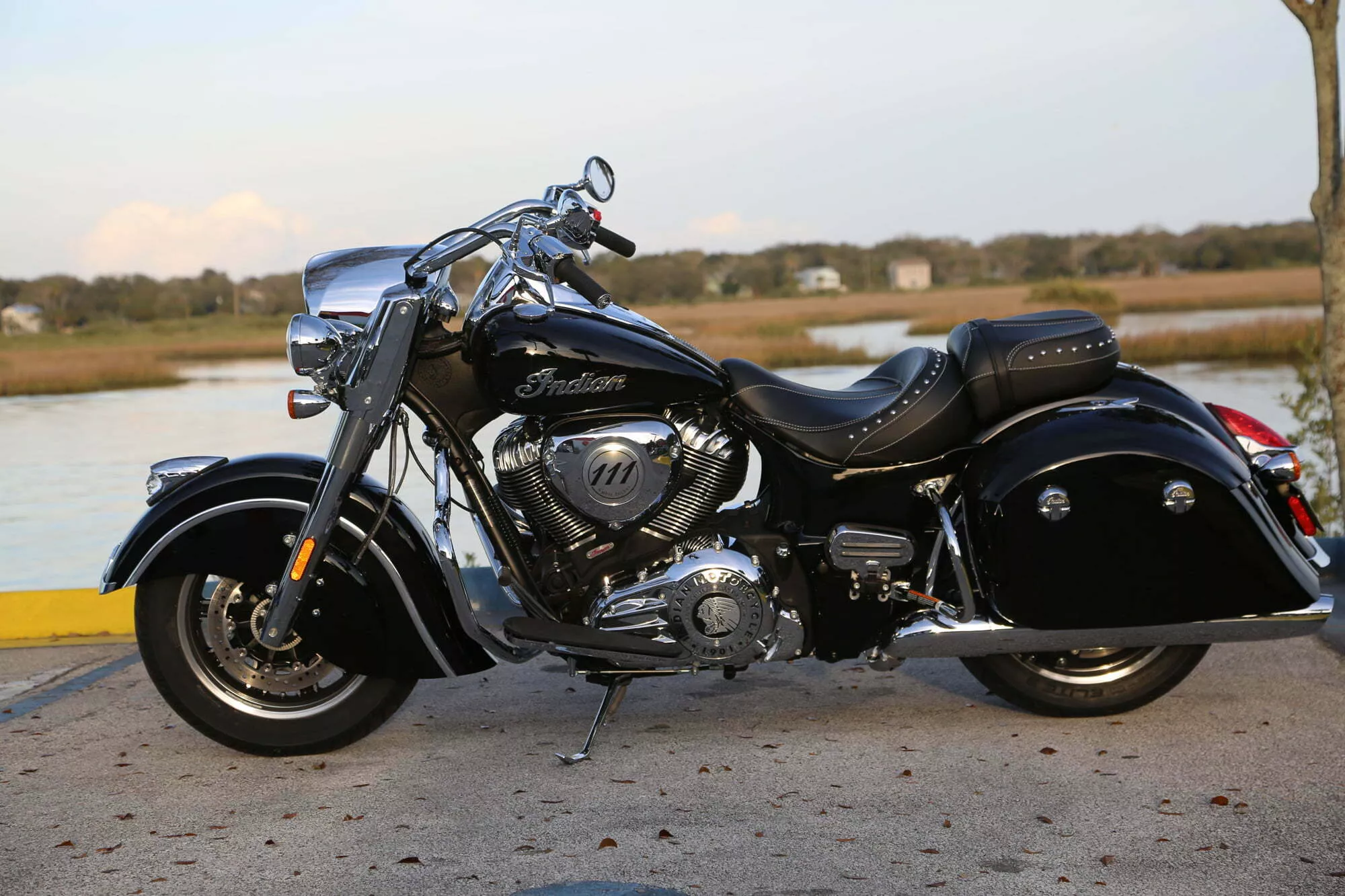 Just the Facts
MSRP $21,549
Engine Thunder Stroke 111
Peak Torque 119.2 lb.-ft. at 3000 rpm
Trans 6-speed w/ belt drive
Wheels Cast 16 x 3.5-in. front, 16 x 5-in. rear
Fuel Capacity 5.5 gal.
Colors Indian Red, Thunder Black
For more info, visit indianmotorcycle.com.
---
Get the all the latest issue of Hot Bike magazine! Subscribe directly from us.