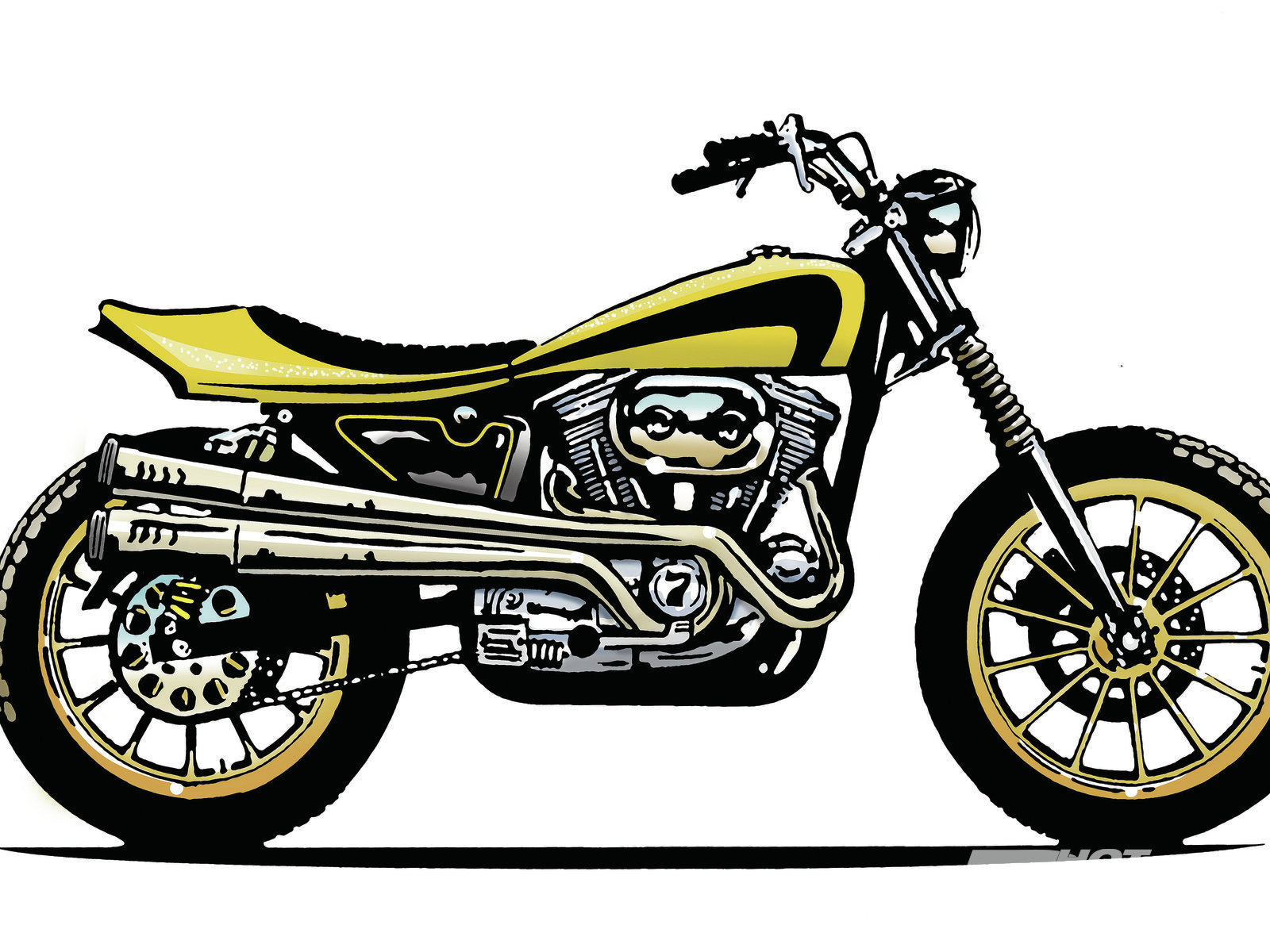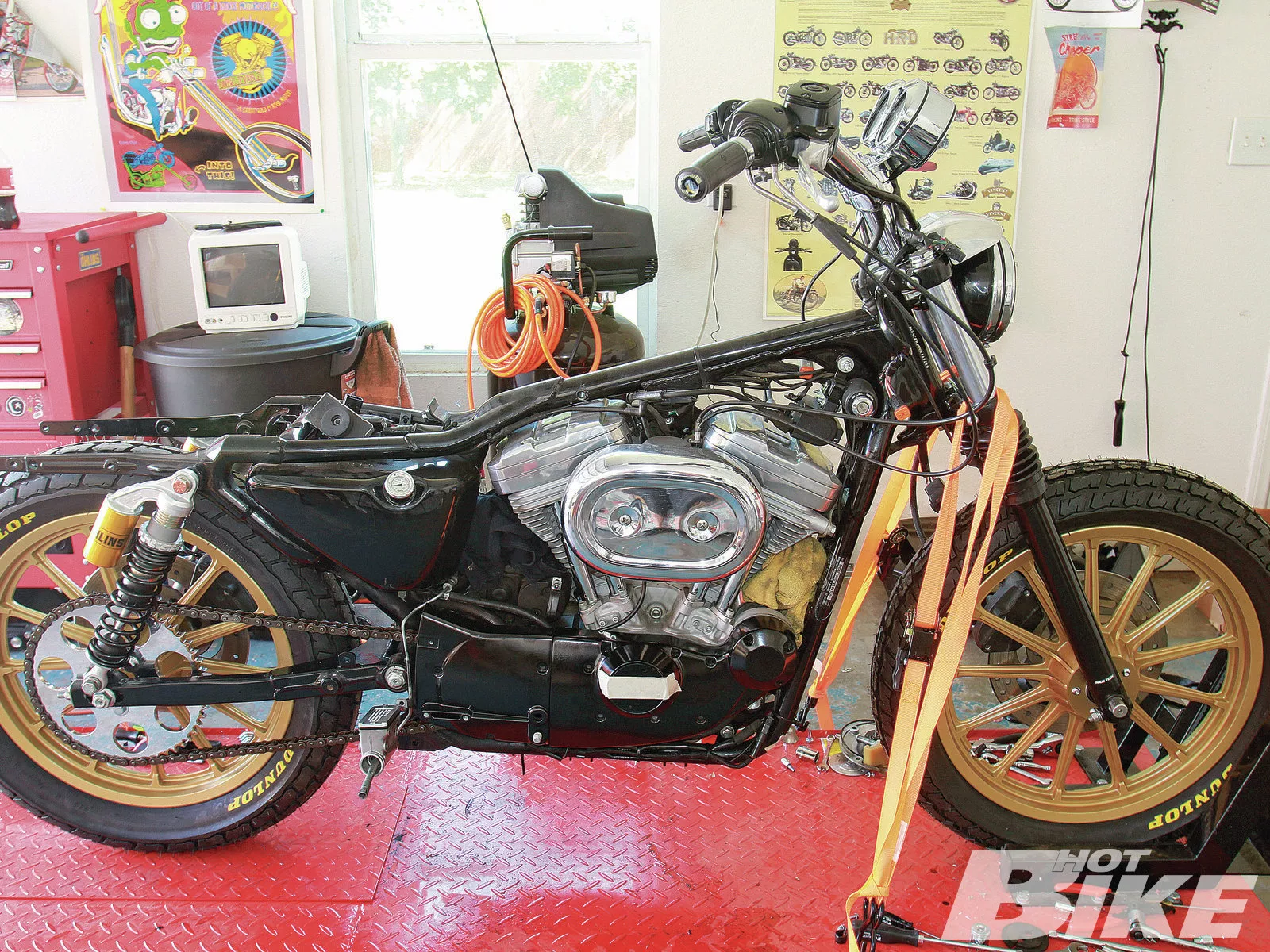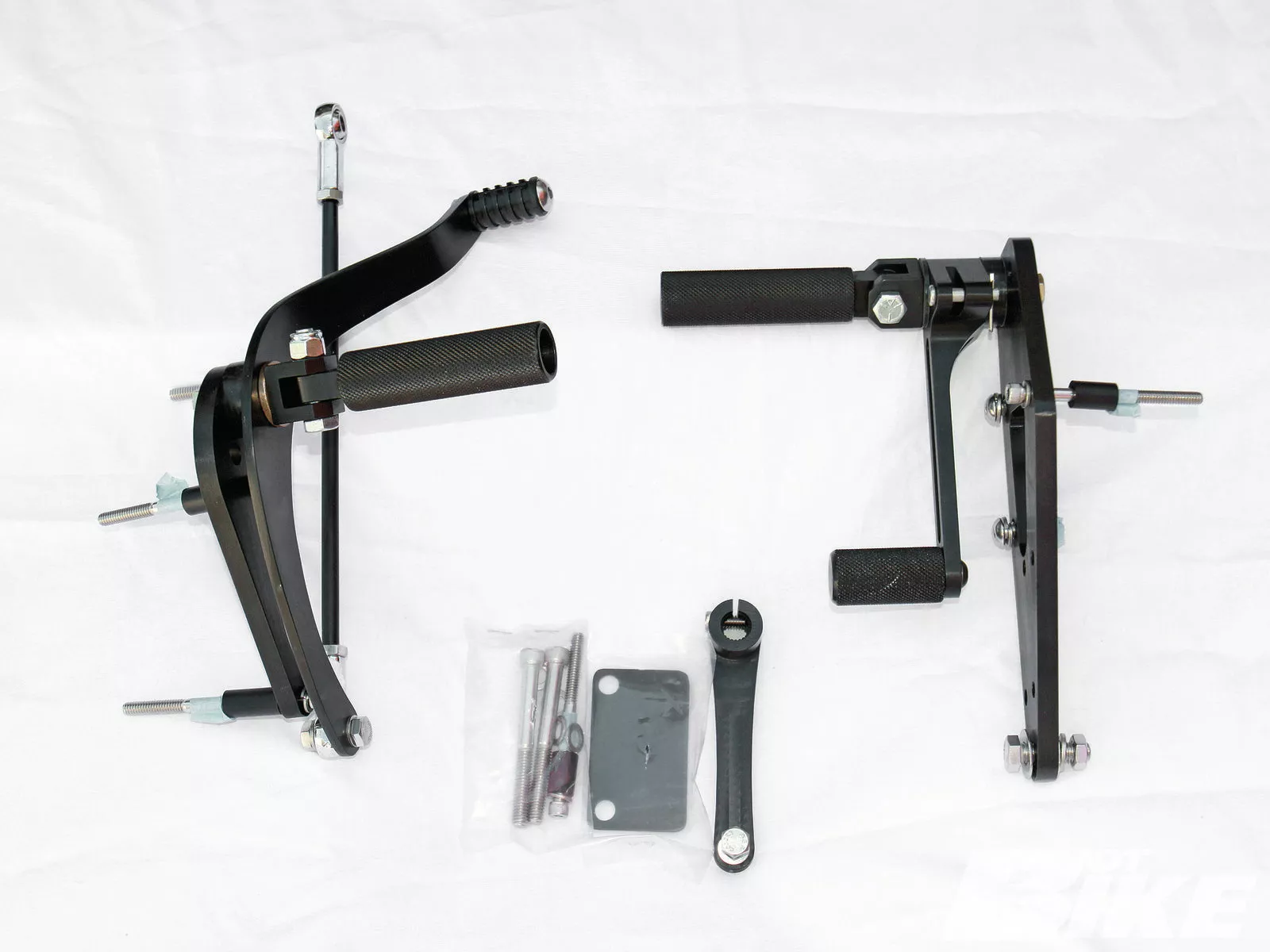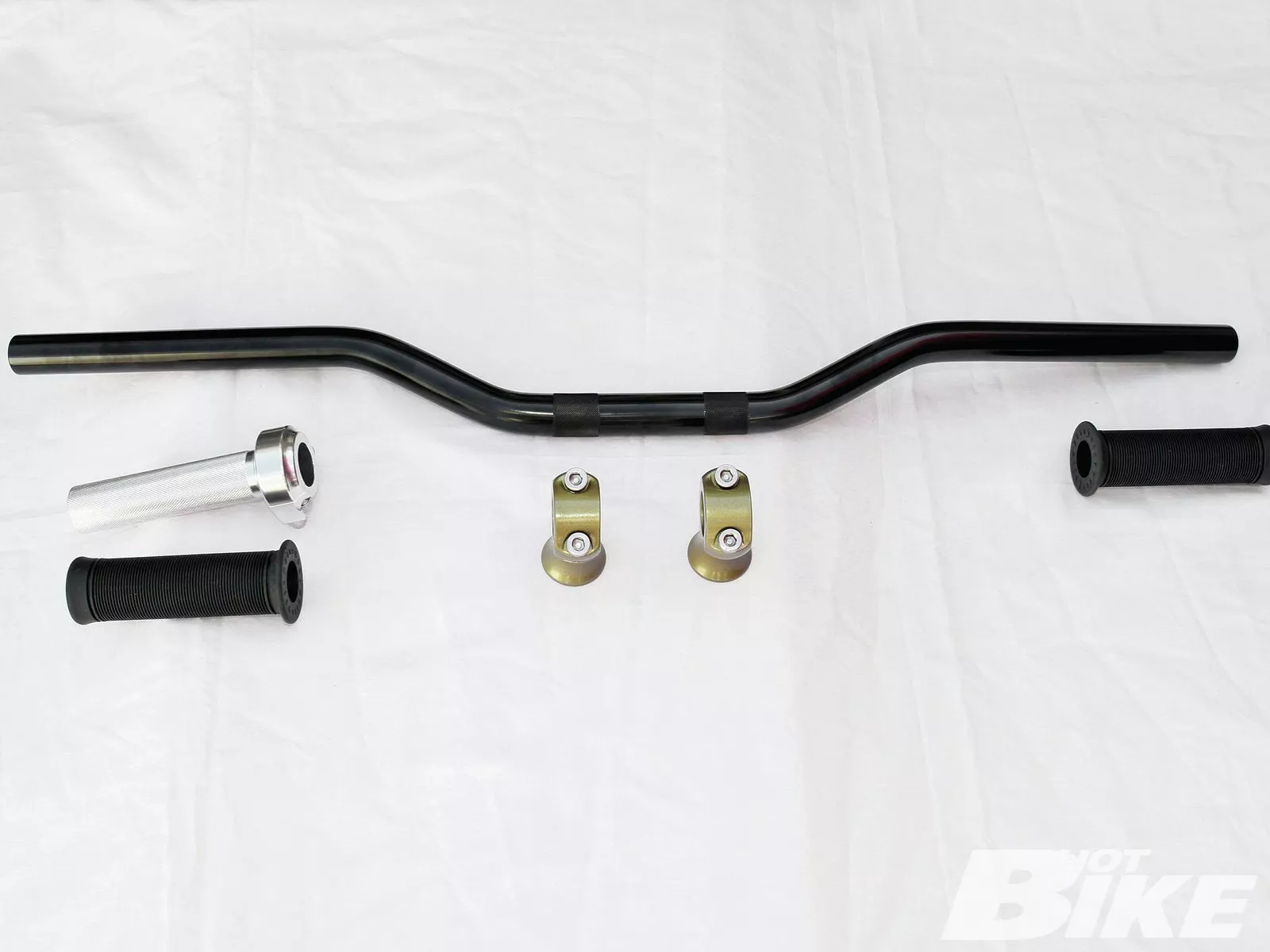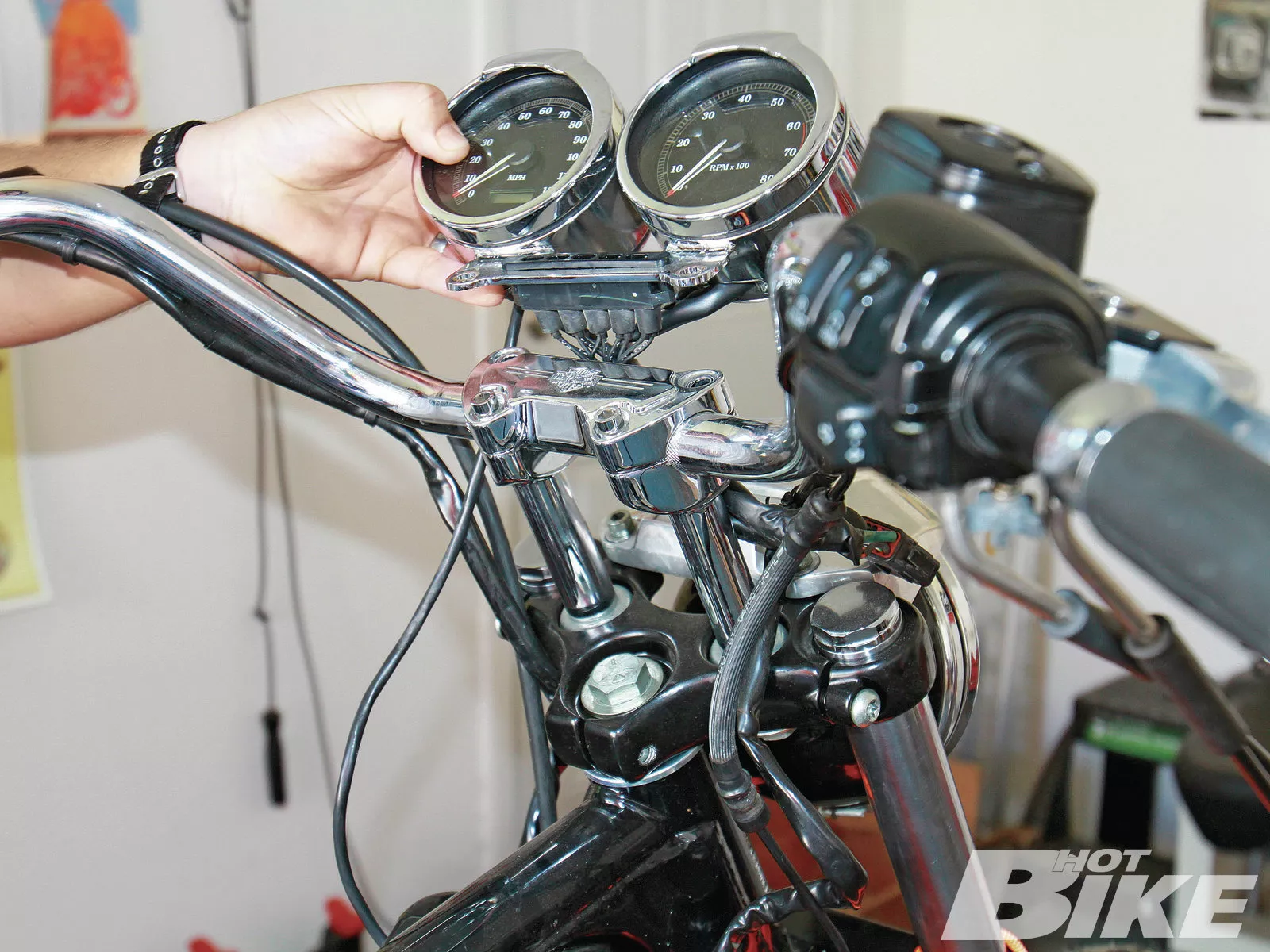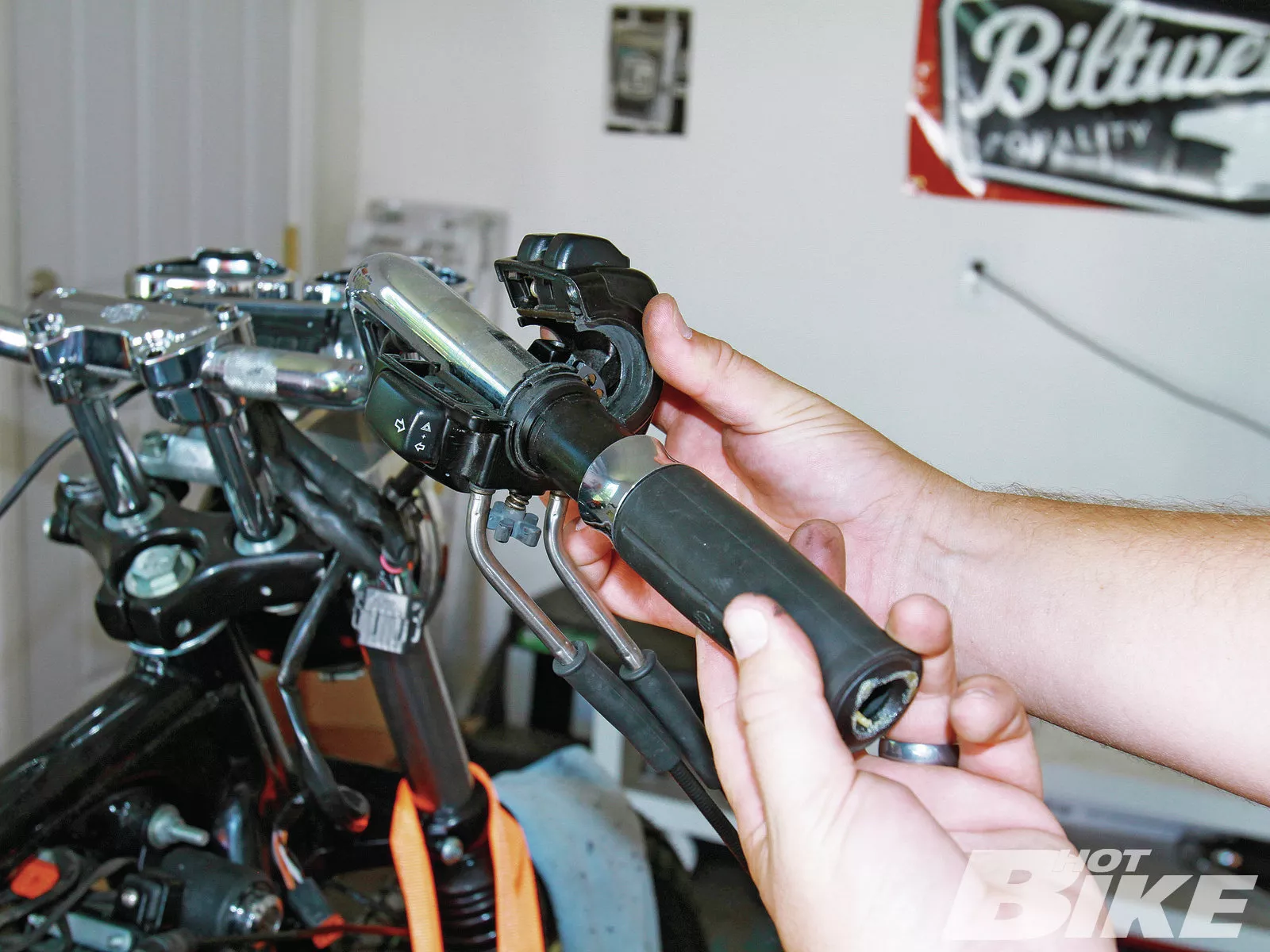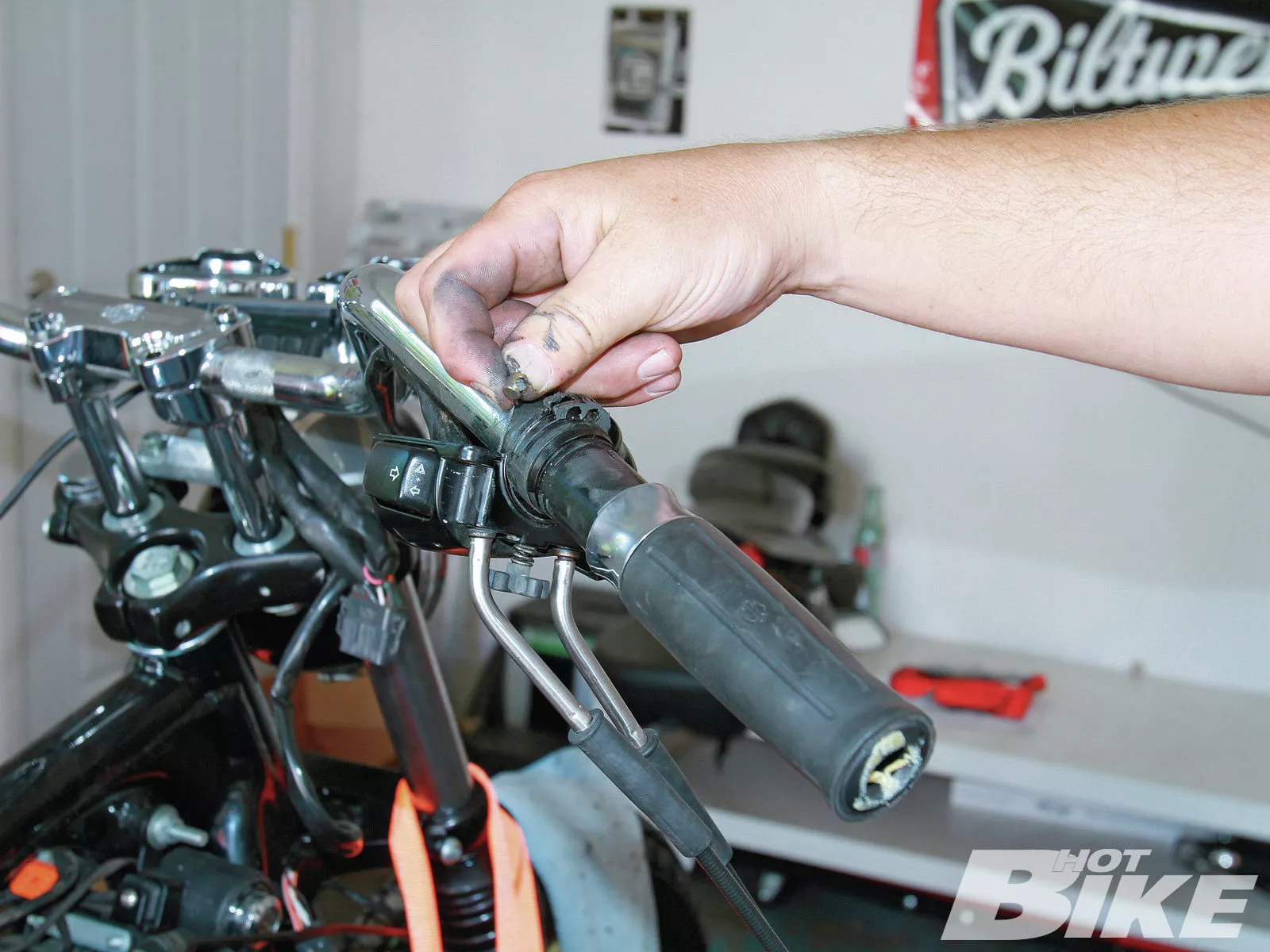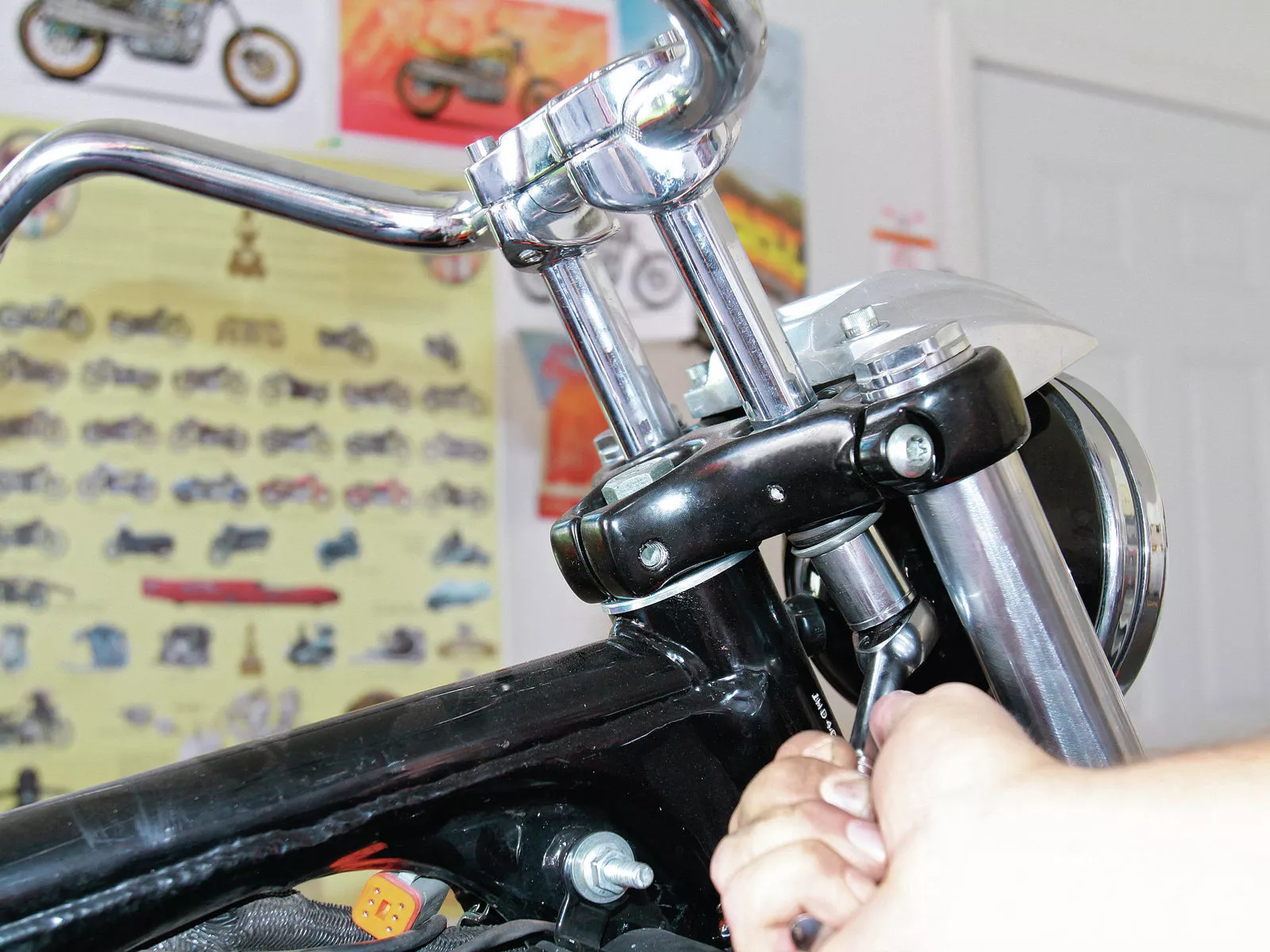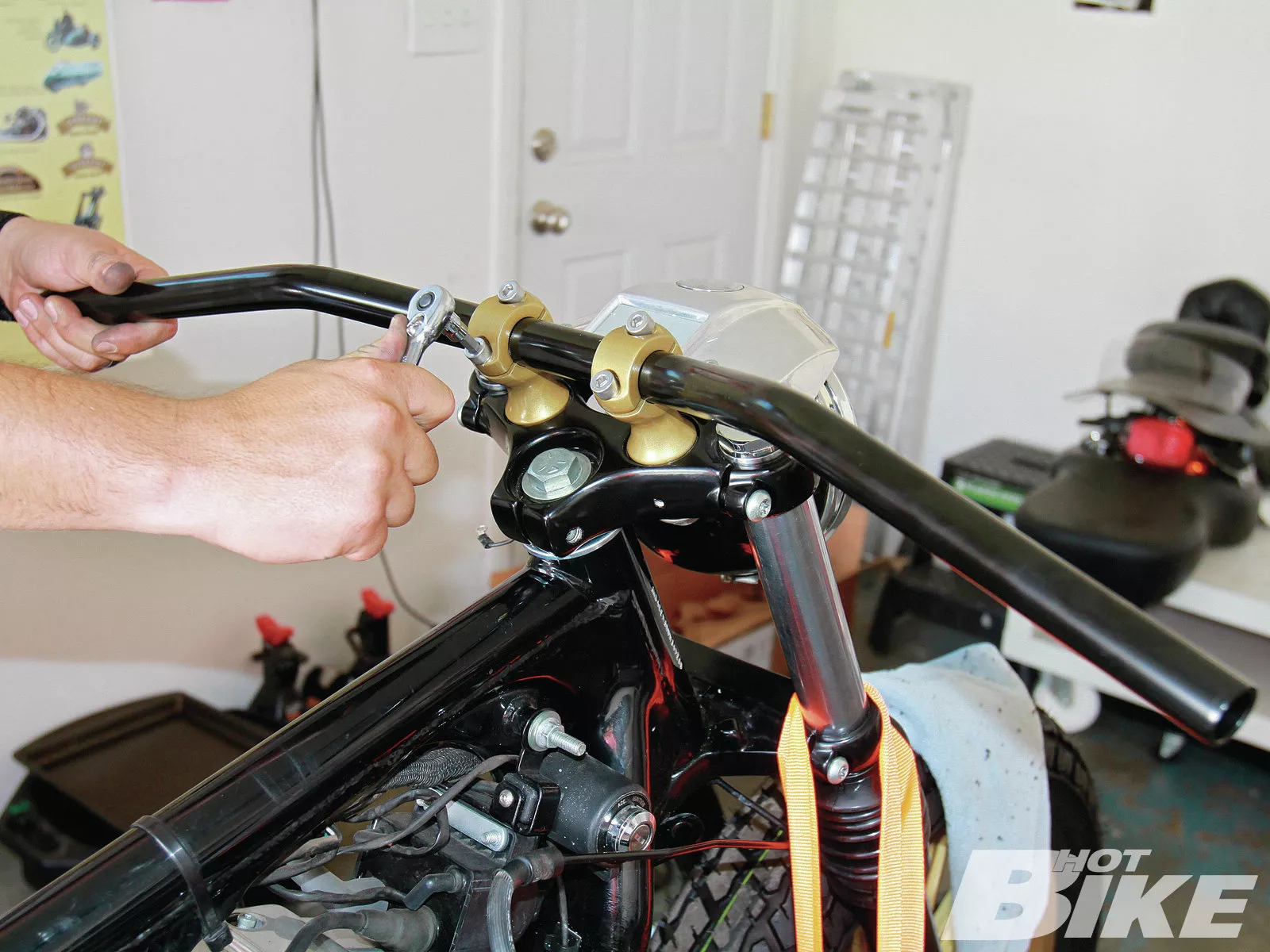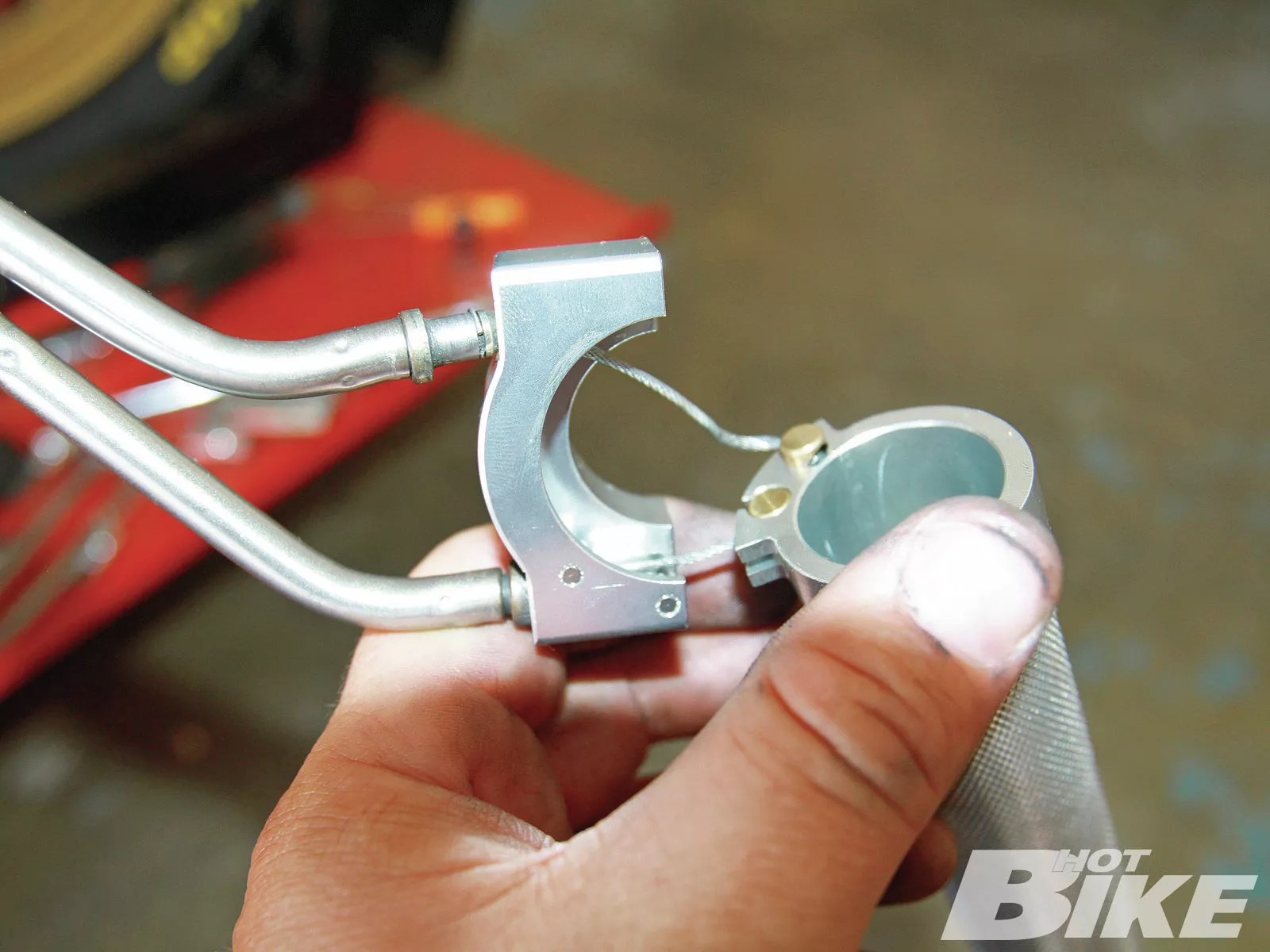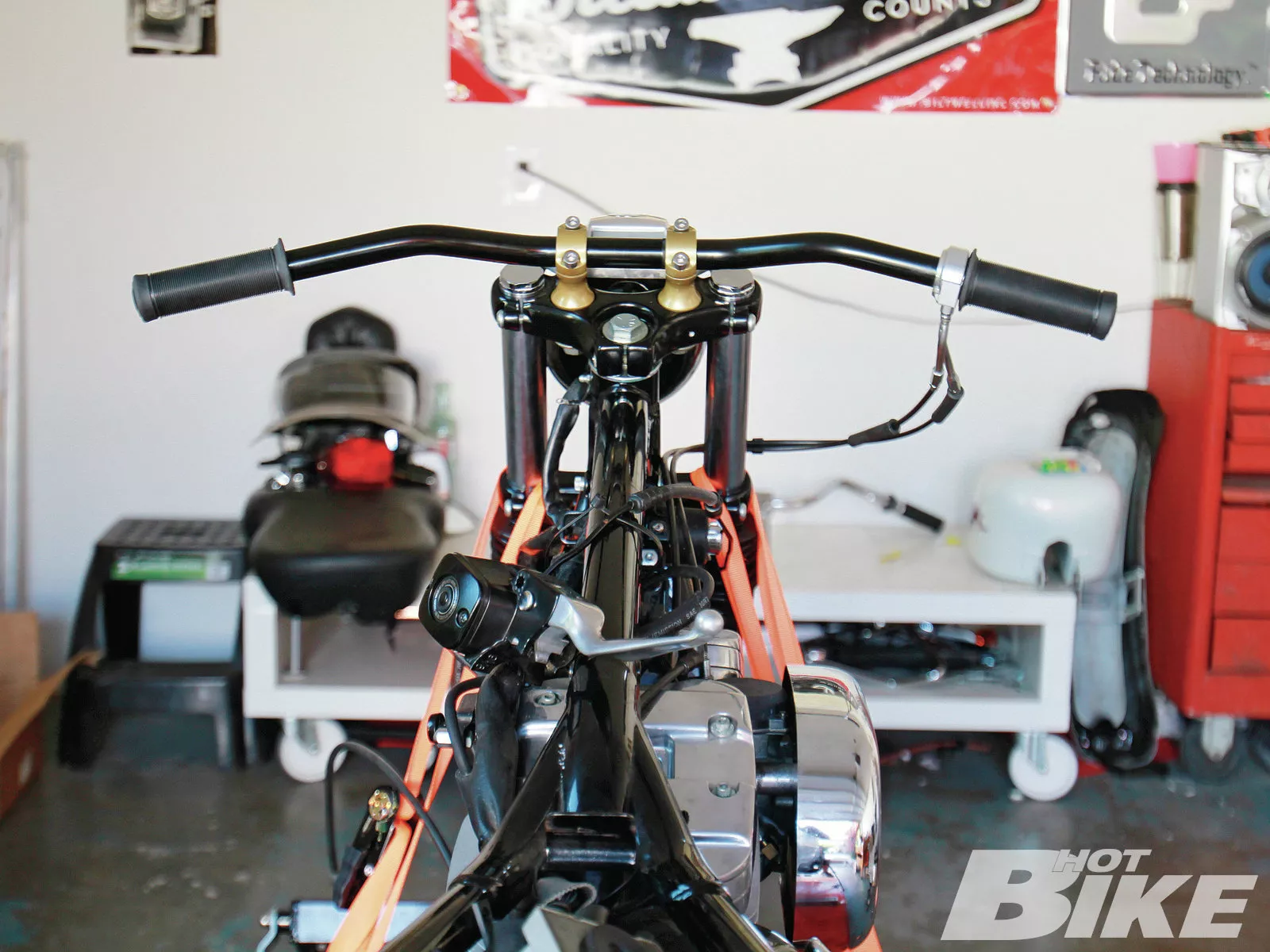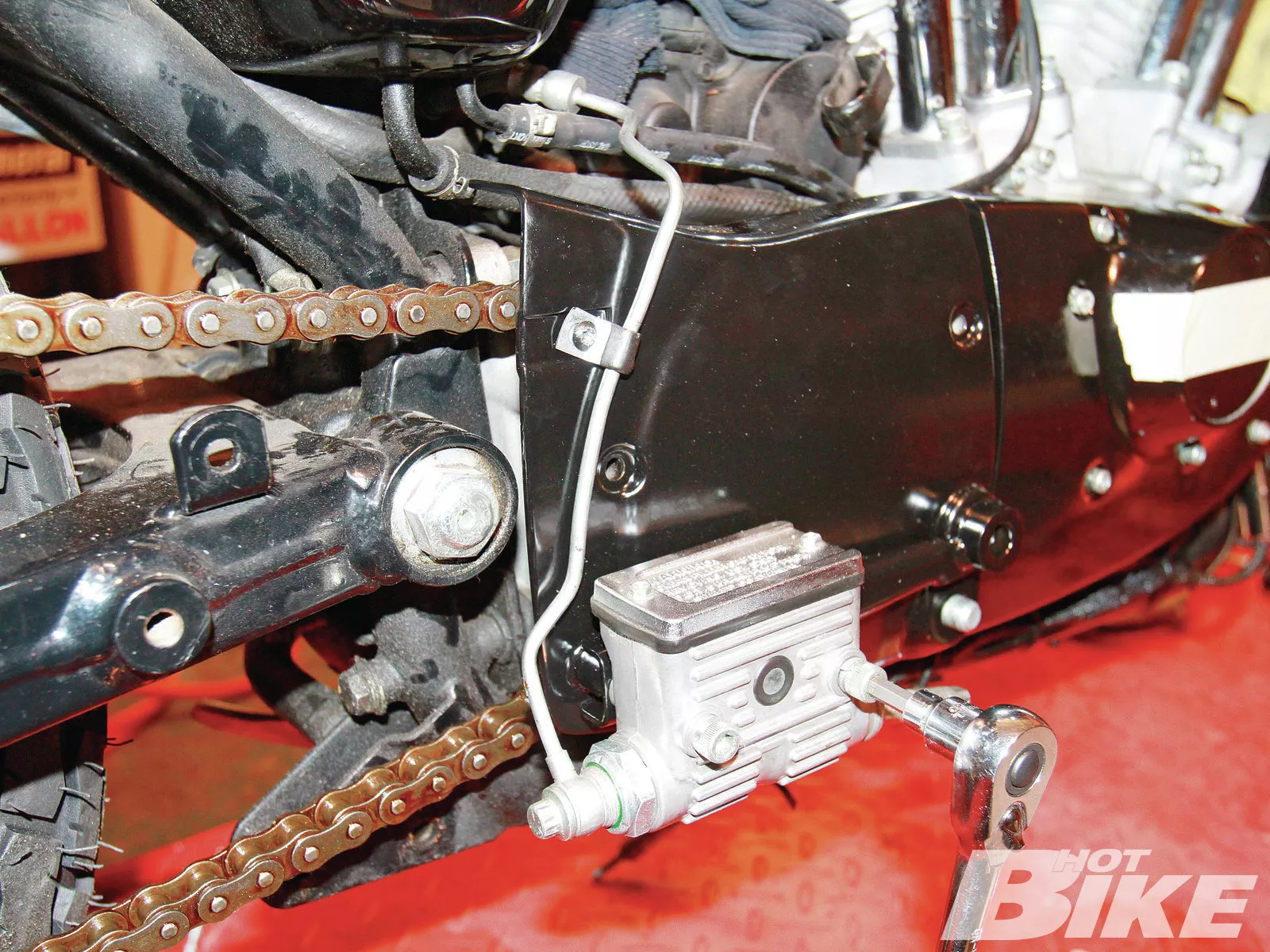 Things are moving along nicely with the Sweet Tracker project. My goal is to convert a stock '00 XL883 Sportster into a badass dirt track racing replica. I'm getting closer and closer to the end result, and so far, I likey.
There was a lot going on in the first installment, so if you missed it, be sure to grab a copy of the November issue of HOT BIKE because along with revealing where Hoffa is buried, I touched on some pretty cool, in-depth installation applications. Now that I have achieved a proper roller thanks to a front-to-rear wheel conversion using an OE cast, 13-spoke, 19×2.15-inch wheel, along with of course another 19-inch wheel up front, it really gave the Sweet Tracker an even, stable stance. And the gold powdercoated wheels really help achieve the black-and-gold theme I'm going with. I also beefed up the front suspension with new fork springs and Gold Valve Emulators from Race Tech, and a gorgeous set of piggyback rear shocks from Öhlins Suspension. Of course, no dirt track racer should run a beltdrive so I hit up Baker Drivetrain for some chaindrive conversion parts.
This month, I'm going to tackle the handlebar/riser/grips department with some goods from the Biltwell boys. After chatting with the crew during the El Diablo Run open house, it was decided that the company's new Slimline Risers ($95), Tracker handlebar ($80), and Kung Fu Grips ($18) attached to a new little thingamajig known as the Whiskey Throttle ($99) would be perfect. The Slimlines are made from stainless steel and come polished or powdercoated black. Their short stature (1 3/4 inches tall) provides a more aggressive riding position, which is great for racing. The Tracker is a racy-looking 1-inch bar that's available in black or chrome in a smooth finish or dimpled to fit stock controls. The Kung Fu Grips are also a nice addition with a BMX-inspired theme, so I thought it was a good fit with the other components. They are available in black or natural gum rubber colors and fit 1-inch and 7/8-inch bars. Lastly, the Whiskey Throttle is a sweet throttle assembly that is CNC-machined from billet aluminum to fit 1-inch bars. It comes with eight different ferrule mounts to fit Harley and custom throttle/idle cables.
For foot controls, I stumbled upon a guy in Utah named Shane Sorensen, owner of Chainsikle, which makes inexpensive rearset foot controls ($250-$350) for '86-03 and '04-later Sportsters. Shane has no overhead, so he can afford to give Sporty owners quality products at a reasonable price. He's just a guy doing what he loves, and I can definitely appreciate that! The rearsets can be ordered in standard or Reverse shift patterns and are made from billet aluminum so they're lightweight, and are available in clear or black anodize. I ordered the 4-011 setup since it's particularly made for use with high pipes, which I'm going to run. Something to keep in mind…
That's all I have for you this month, but check back often as I get into the real meat of the bike with a complete engine overhaul. HB
Source:
Biltwell
(951) 699-1500 | biltwellinc.com
Chainsikle
chainsikle.com