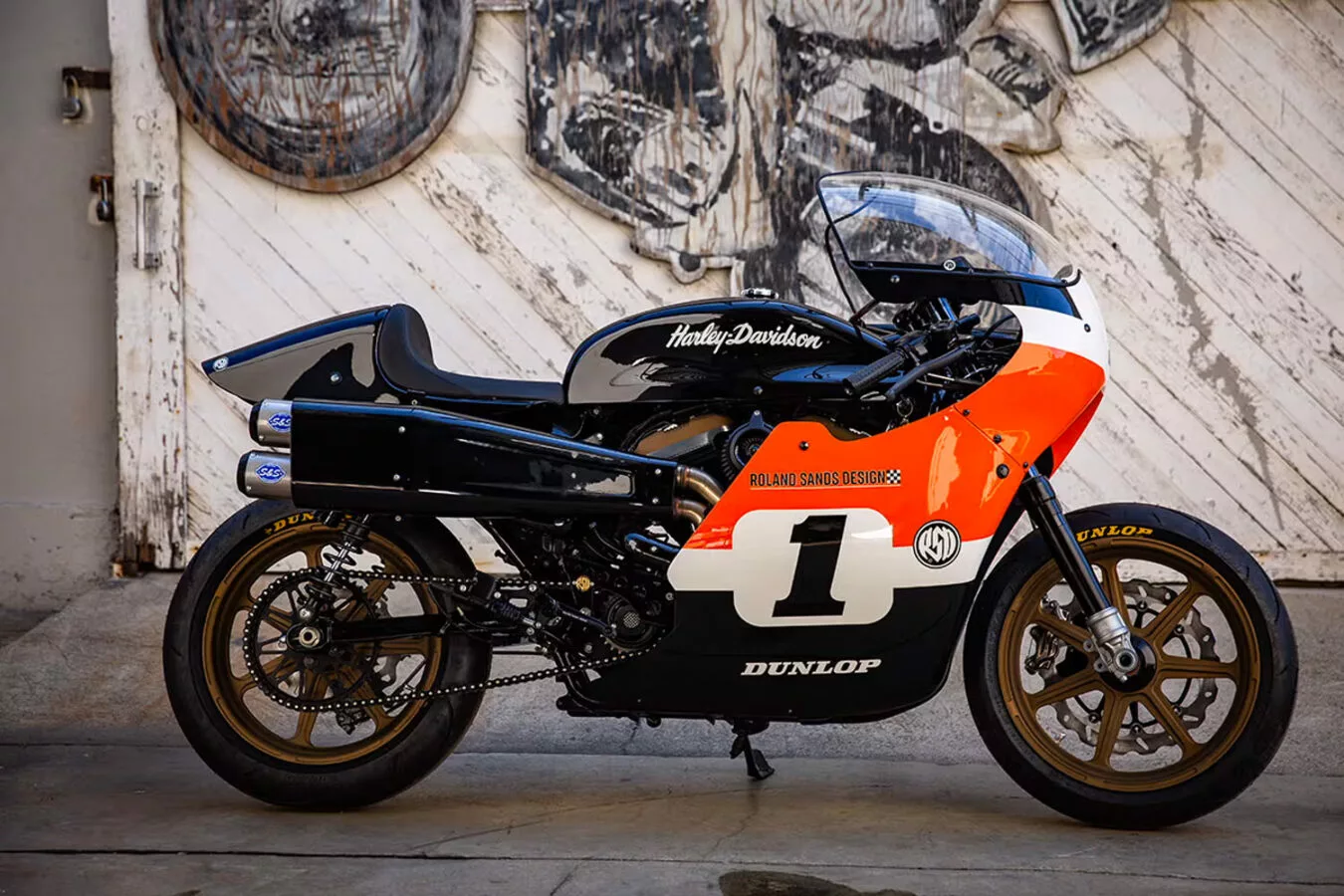 Roland Sands Design's contemporary homage to the classic racing legend, the KRTT, transports you back to the early '60s when Harley-Davidson's KRTT dominated the racing scene. Fast forward to today as RSD and company introduces a modern twist on this iconic machine – the Sportster KR-TT.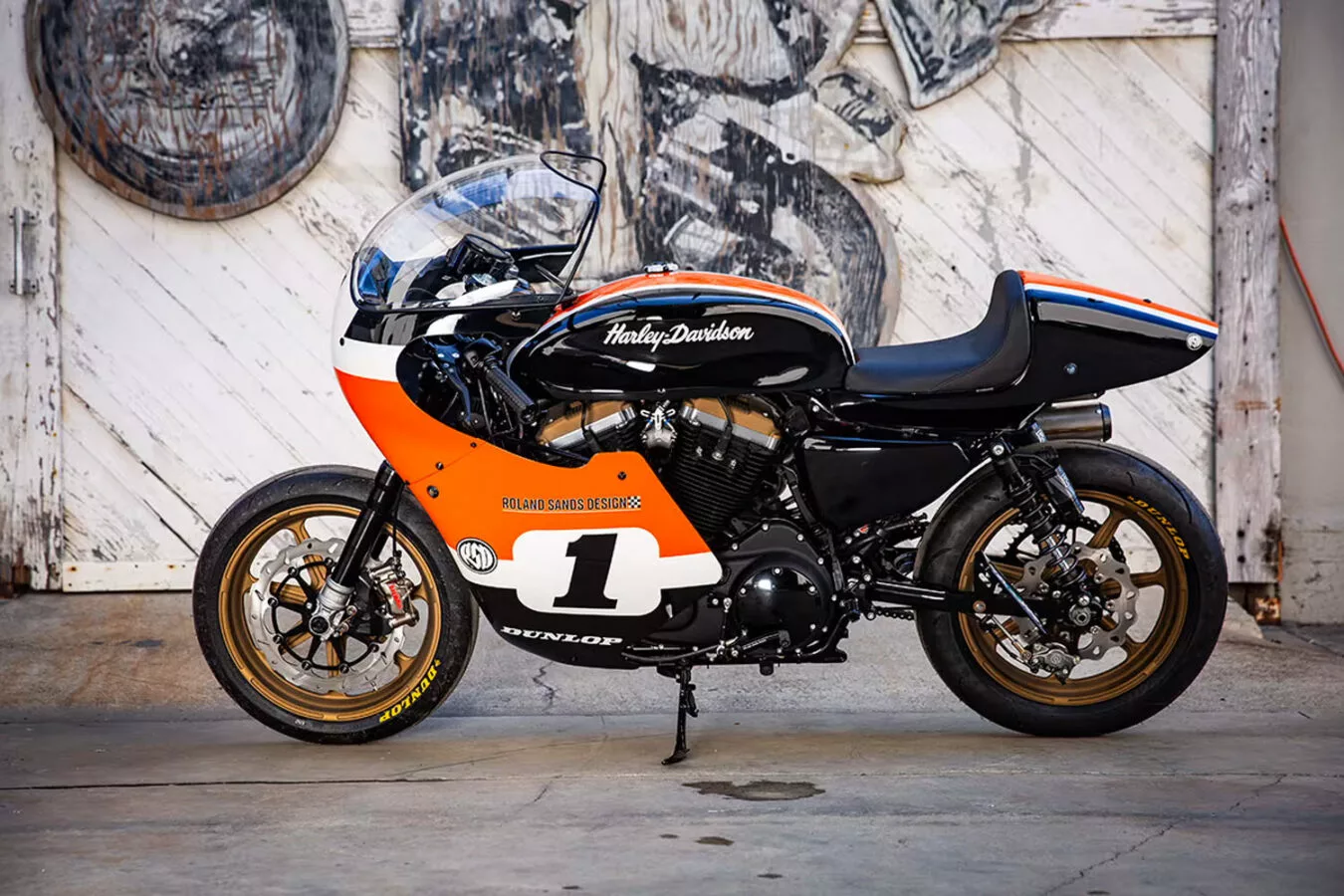 At the heart of the Sportster KR-TT is the Evo Sportster 48 chassis and engine, celebrated for its wider front and stock triple clamps. This forms the perfect canvas for integrating high-performance components such as the right-side-up Öhlins front fork, Brembo race caliper, and a 320 mm Galfer wave rotor, creating an unbeatable braking system. The audacious sound signature is delivered by the S&S exhaust system, inspired by flat track bikes, perfectly complementing the bike's aggressive stance.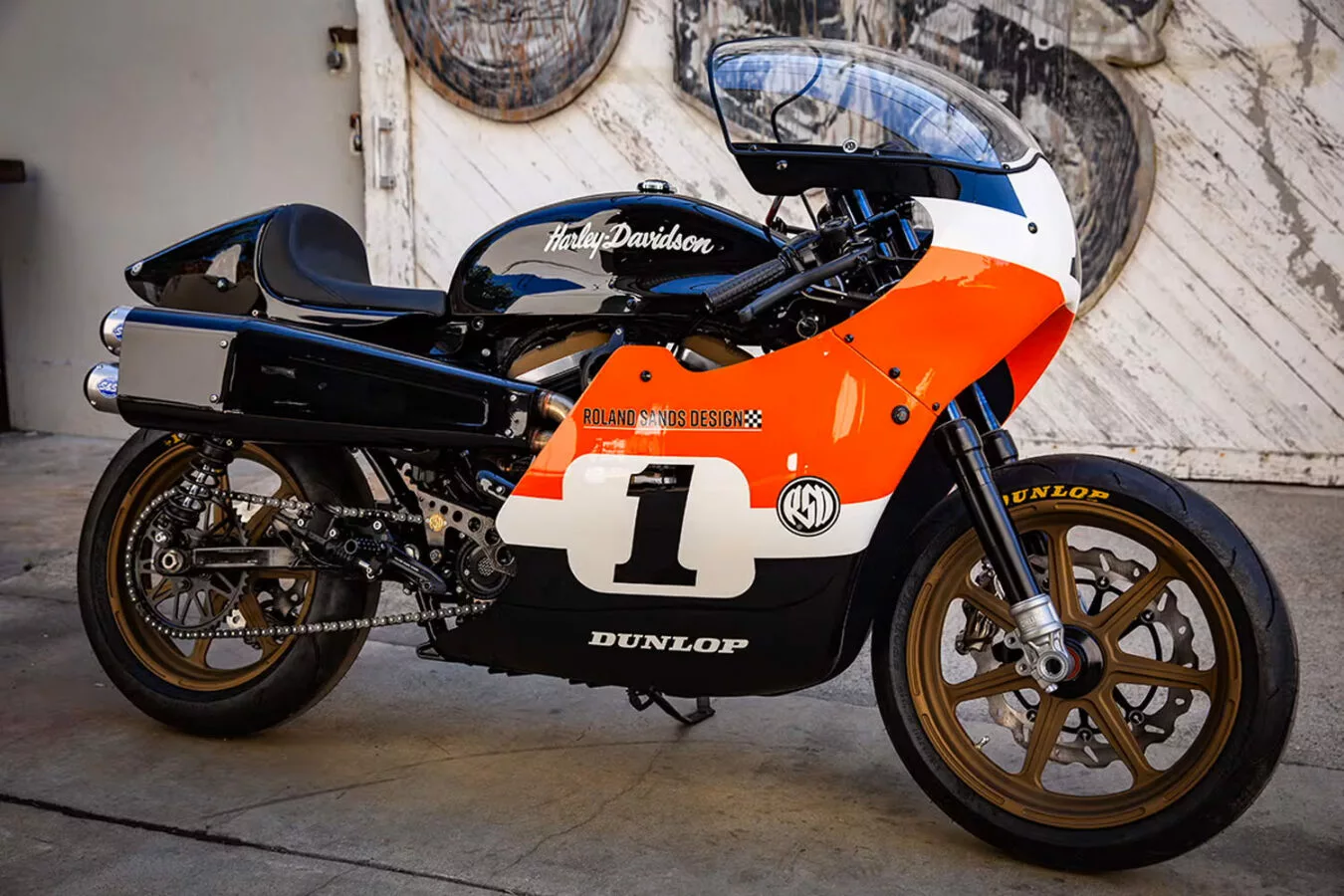 Highlighting the Sportster KR-TT are the Morris wheels, a contemporary reinterpretation of the original Morris mag wheels used by racing legends like Kenny Roberts. These wheels, coupled with Dunlop Q5 tires, strike the perfect balance between street and track performance. The iconic Harley-Davidson paint job, reimagined by our talented painter Chris Wood, adds the final touch to this sleek and purposeful machine.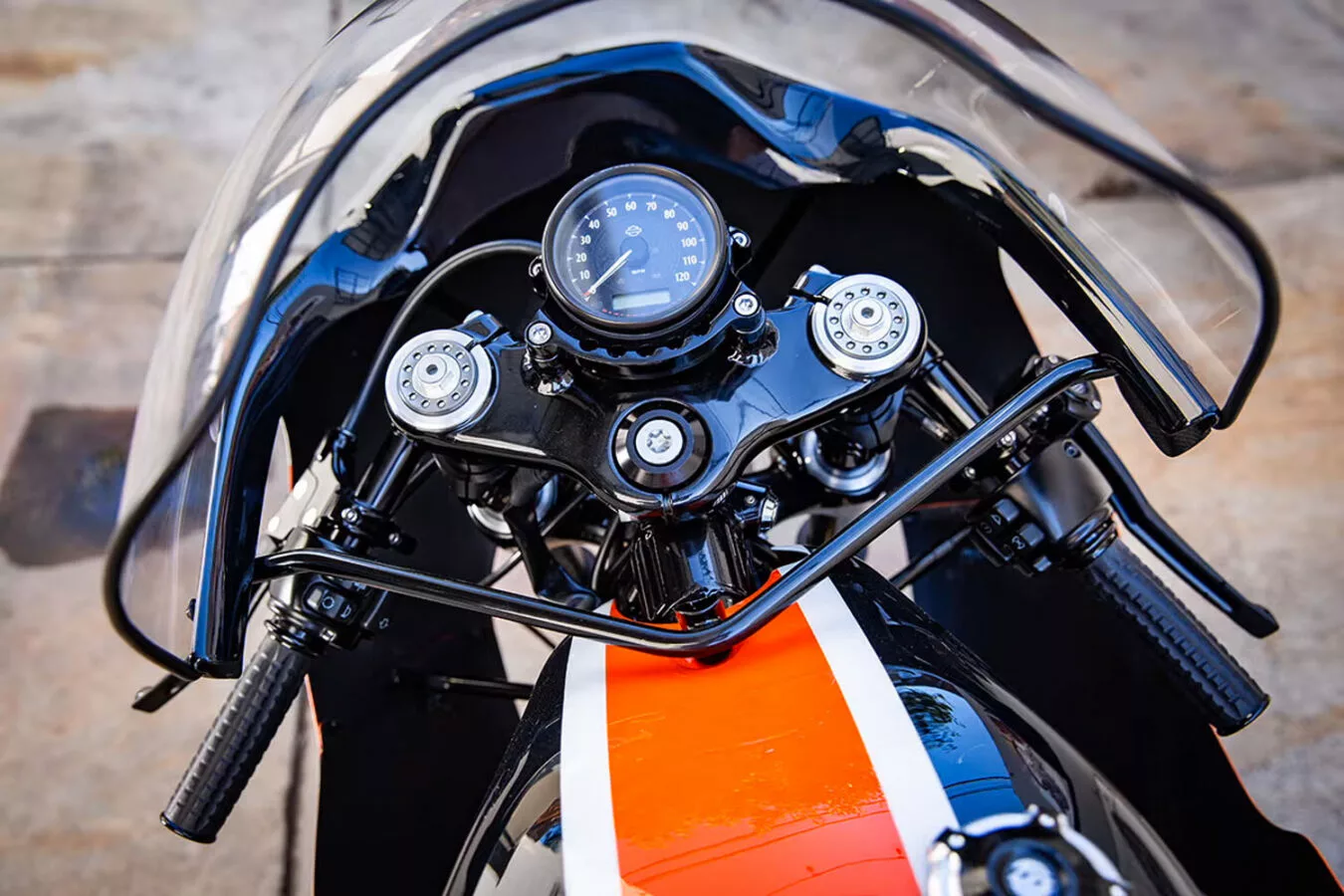 Crafting the Sportster KR-TT presented unique challenges, especially when fitting the fairing. RSD's dedicated team worked tirelessly to modify a general kit designed for an older Sportster, ensuring that the fairing paid homage to the original KRTT while enhancing the bike's rideability. The result? A tight and agile package that captures the spirit of the KRTT.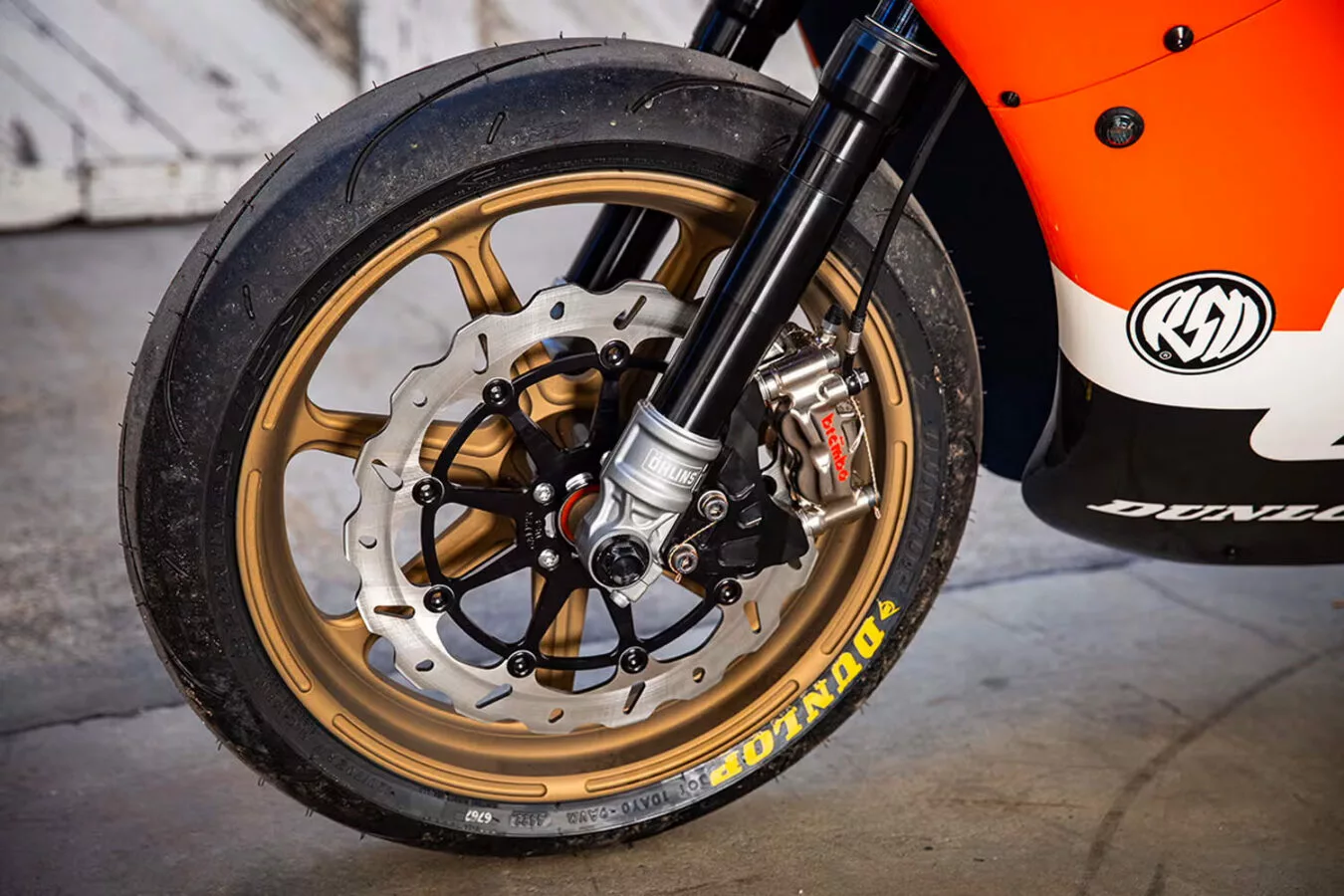 Riding the Sportster KR-TT is a one-of-a-kind experience. The clip-on handlebars, top-mounted gauges, and custom gas tank exude vintage coolness. While it may not be the most comfortable for long rides, that's not the point. This street bike with a racing soul is designed for those who crave the thrill of the ride, appreciating the perfect fusion of heritage and innovation.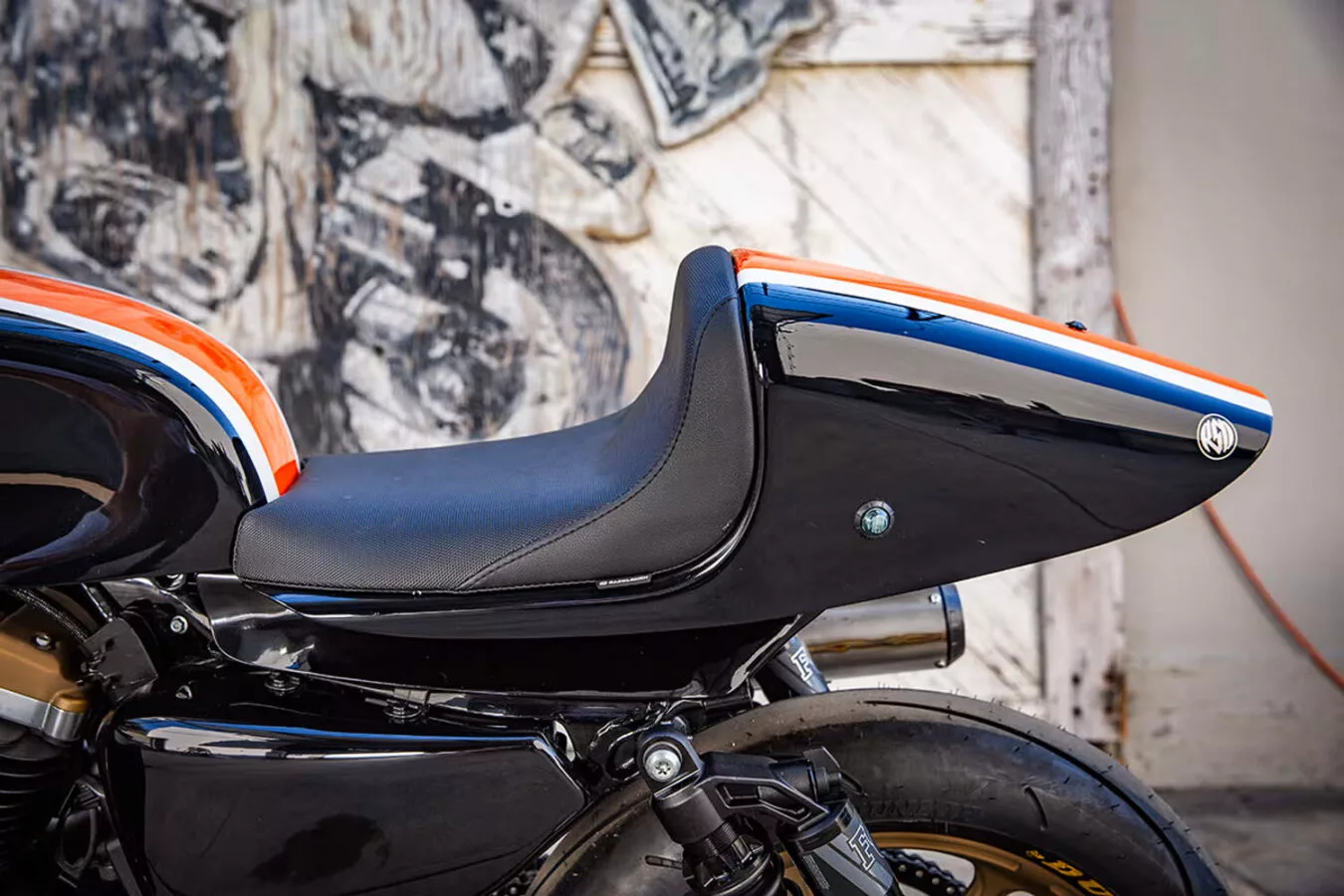 As we delve into the legacy of the Harley-Davidson KR and KR750, a V-twin engine racing motorcycle that dominated flat track racing from 1953 to 1969. This powerhouse was also featured in road racing in the KRTT faired version. As the KR paved the way for motorcycle racing in the United States, its legacy endured until 1970 when it was succeeded by the Harley-Davidson XR-750, a long-lived and US race-winning freak of nature and iconic platform for racing that all two-wheeled enthusiasts appreciate.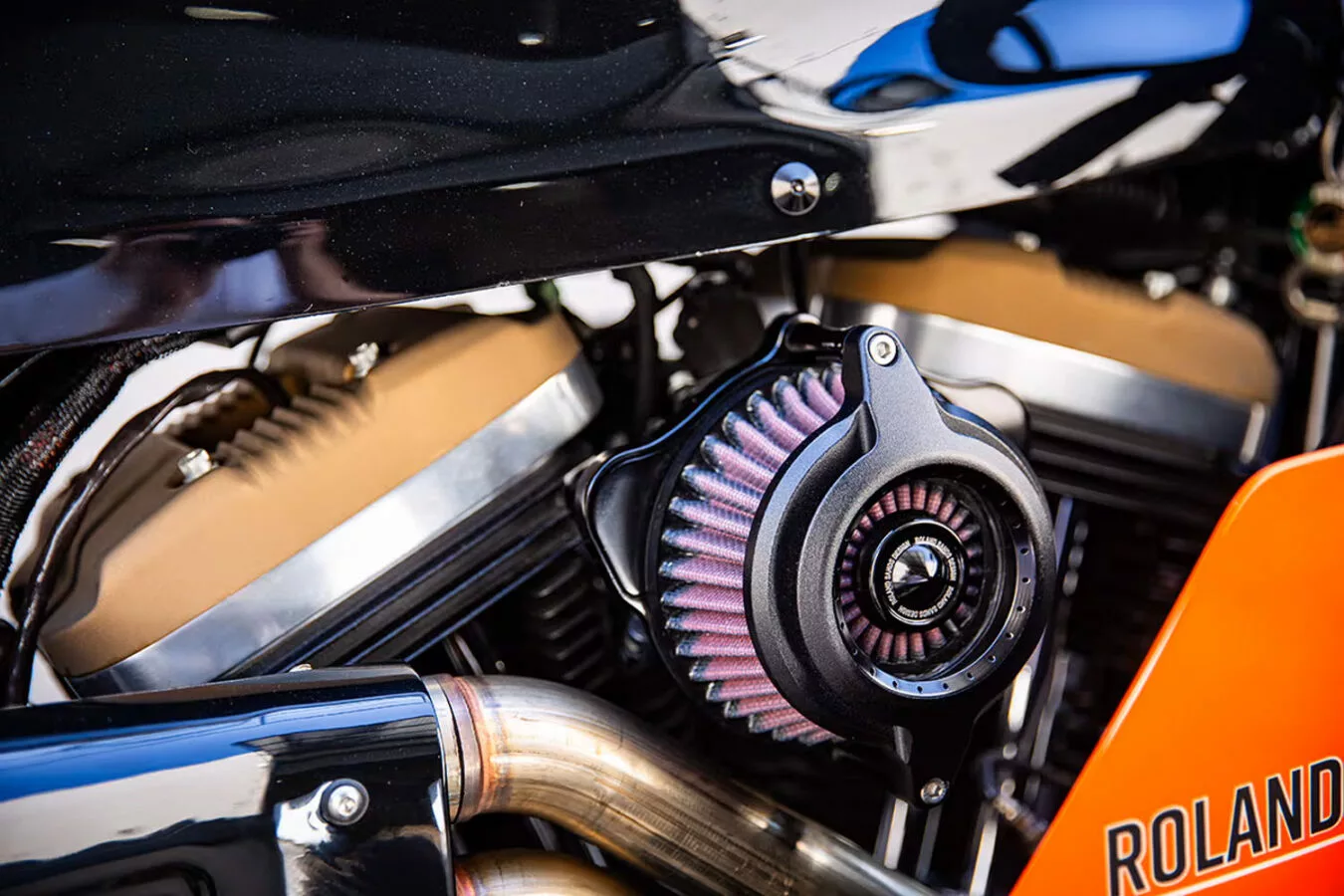 With the Sportster KR-TT, Roland Sands Design has achieved the perfect blend of the past and present, a machine that not only pays homage to its racing heritage but also embraces the latest in performance and design. Experience the revolution of heritage with the Sportster KR-TT – where classic meets cutting-edge on the open road.