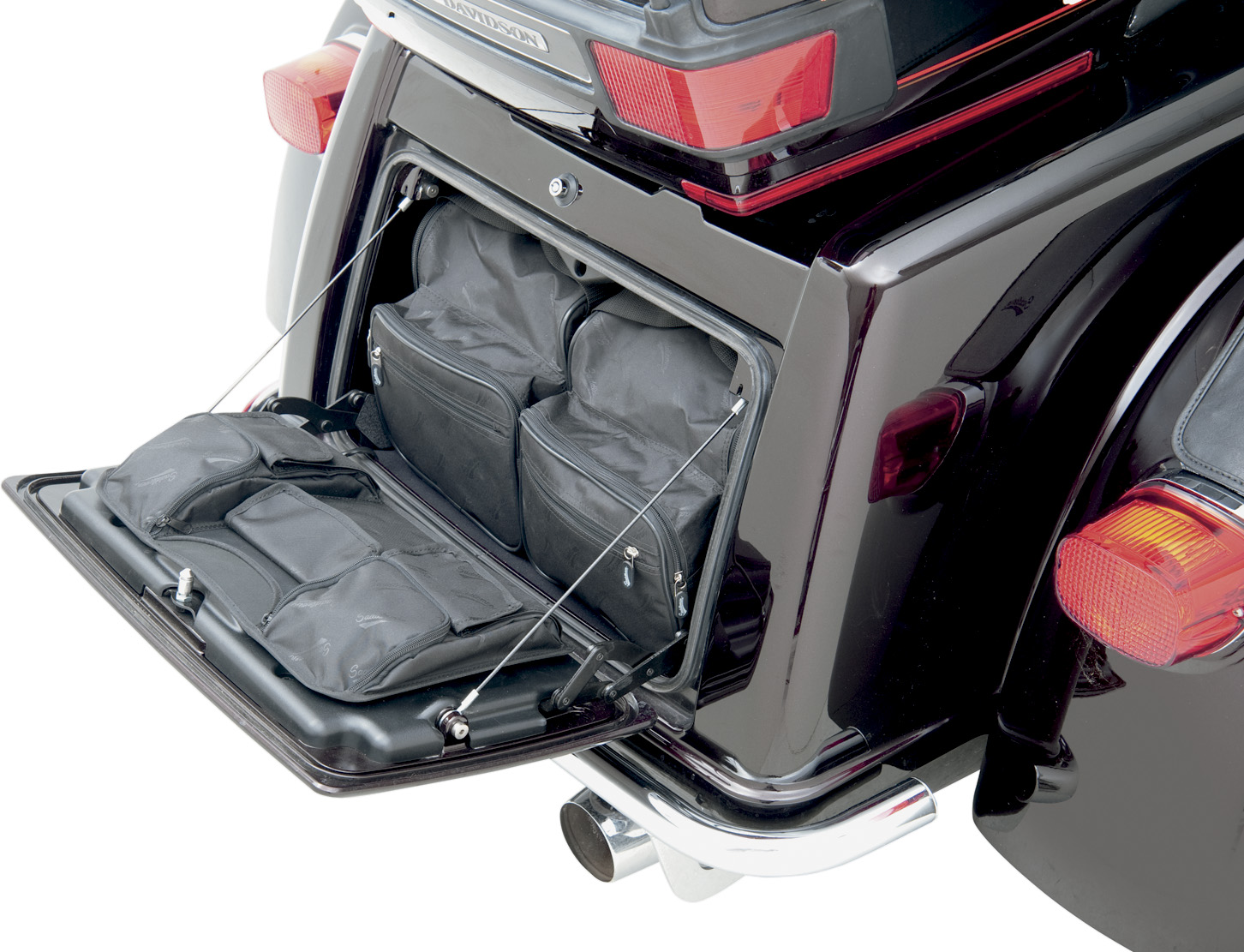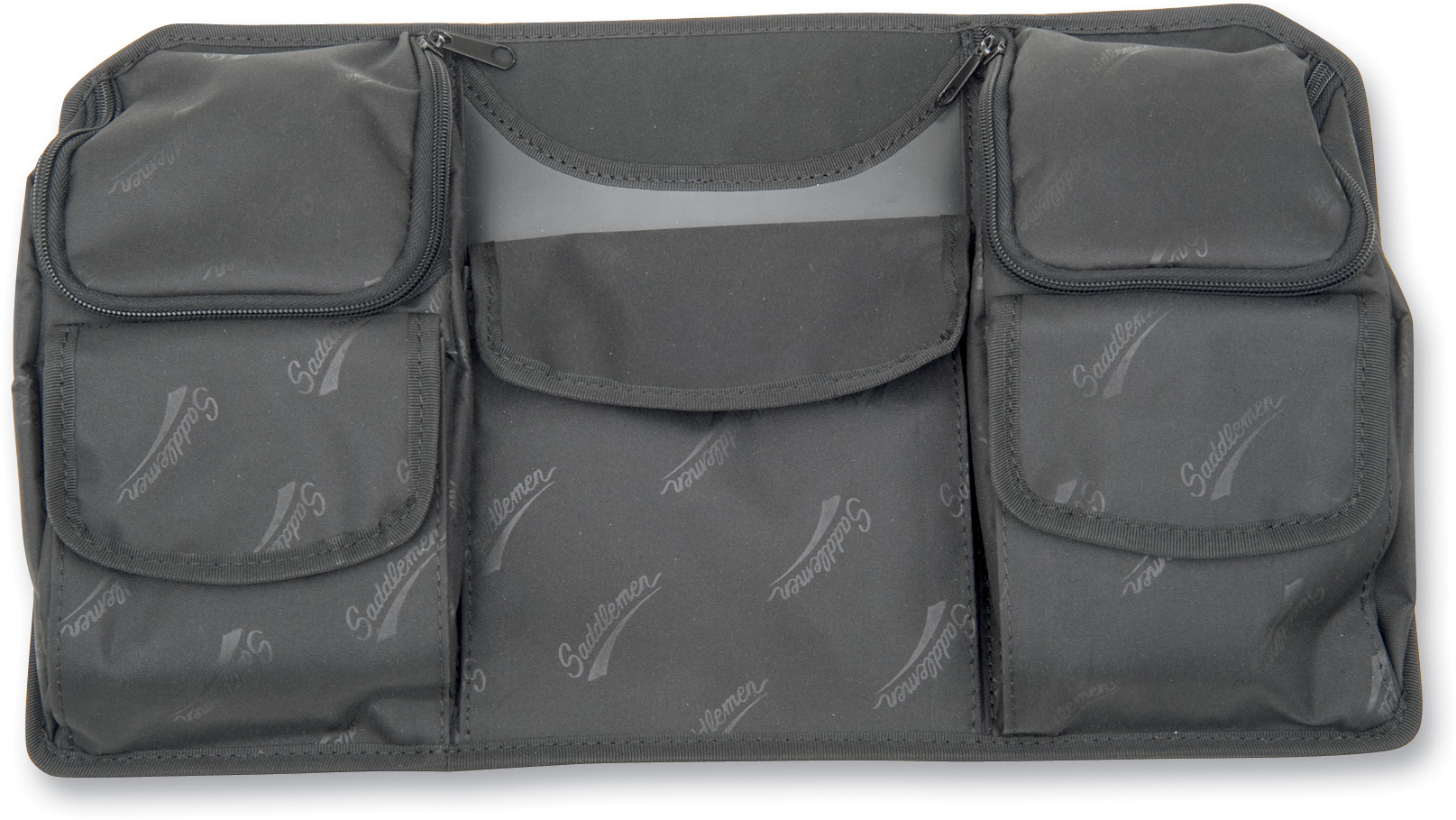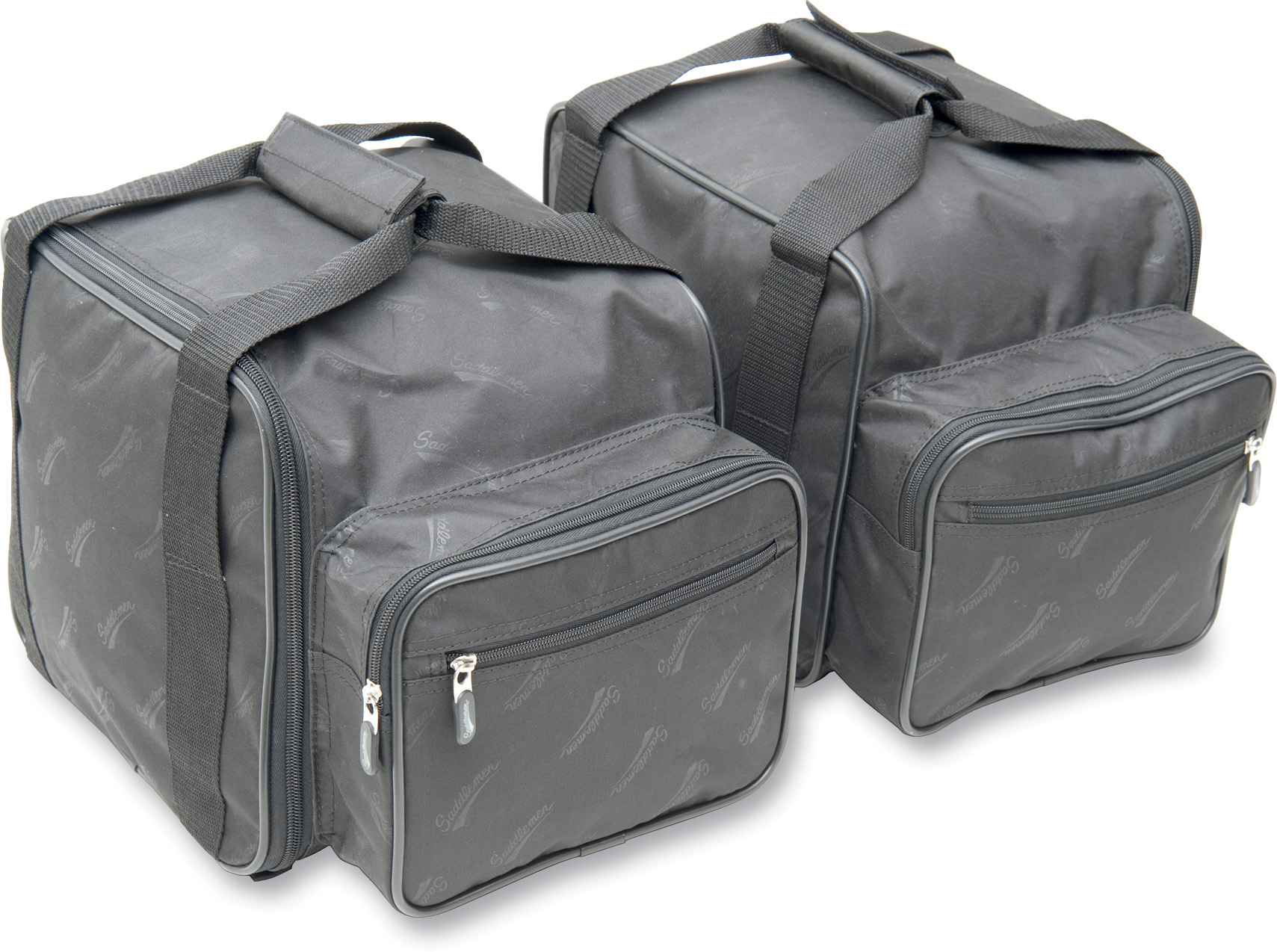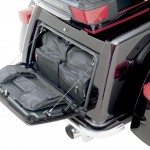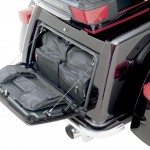 Saddlemen's trunk accessories for Harley Trikes help keep gear and cargo organized and accessible.
Rancho Dominguez, Calif. – October 18, 2012 – Saddlemen is now offering trunk liner bags and trunk lid organizers for Harley-Davidson Trike models. These new trunk accessories keeps the contents separated and organized for quick access and easy removal.
Saddlemen is offering trunk organization accessories for H-D Trike models
Saddlemen's liner bags and lid organizers help riders keep their cargo secure and organized for quick access and easy removal.
These Trike trunk accessories are available through Drag Specialties.
Samples available for media evaluation.
The Saddlemen liner bag sets feature zippered compartments and carry handles for convenient transport
Trike Trunk Liner Bag Set Saddlemen's liner bag allows Trike owners to keep their cargo stored securely in the trunk and features convenient carry handles for easy transport. Multiple zippered compartments allow the rider to separate clean and dirty clothes while out on a road trip. These bags measure 15.5" x 9.5" x 10".
Part # 3516-0152
MSRP $49.95
The low profile lid organizers maximize the use of space in your trunk with solid and mesh pockets for tools and other small items.
Trike Trunk Lid Organizer Complete your trunk organization with the Saddlemen lid organizer. This low profile unit mounts easily to the trunk lid and includes fastener strips for quick removal. With sold and mesh pockets, the lid organizer is the perfect place to keep tools, electronics, and other small convenience items. This unit measures 9.5" x 16.25".
Part # 3516-0151
MSRP $39.95
For more information visit www.saddlemen.com. Saddlemen Trike trunk accessories are distributed through Drag Specialties.