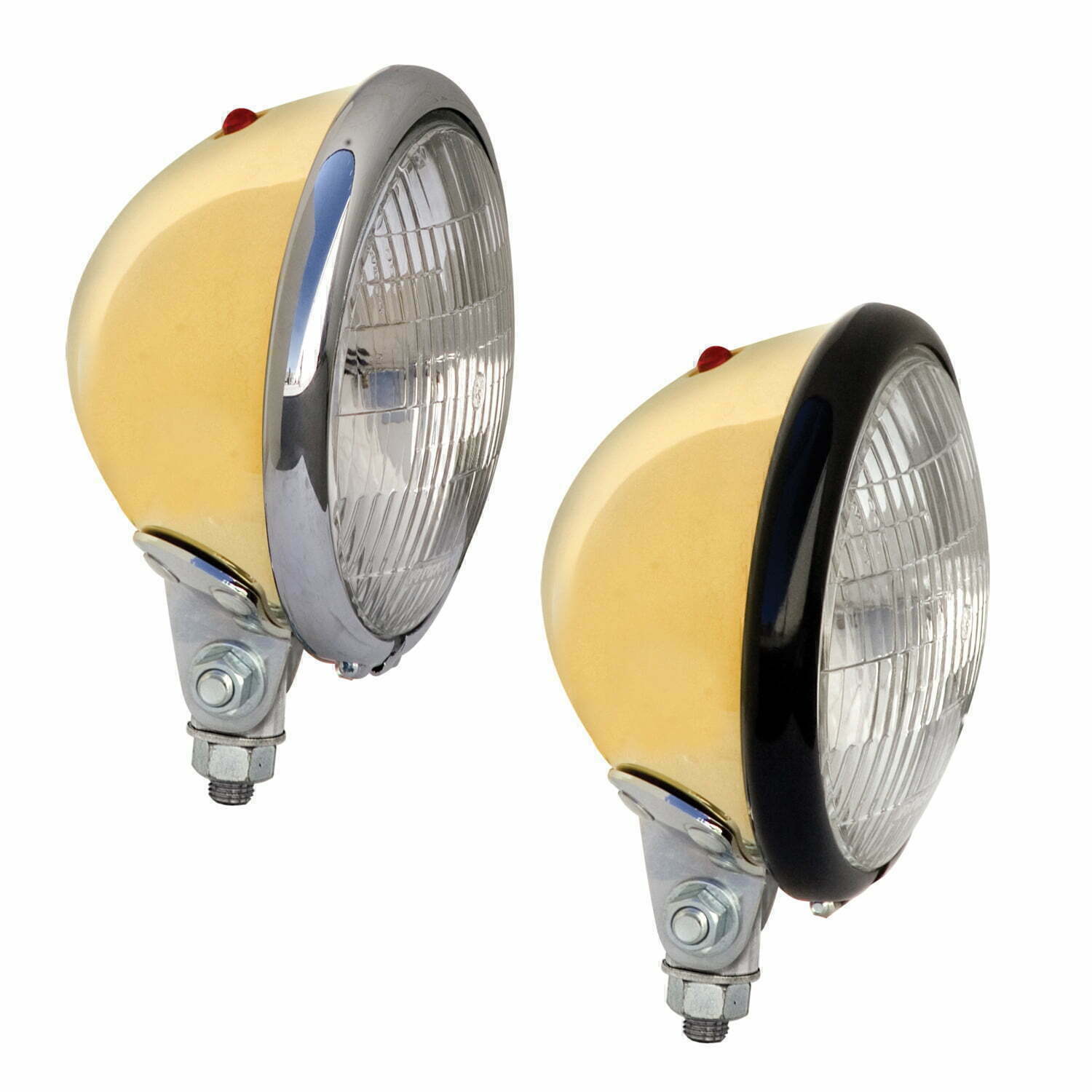 I don't care who you are, brass just looks cool. It's not for every custom bike project but when the brass look works, it really works.
Old School or just plain Cool, these solid brass 5 ¾-inch headlights from Paughco will certainly personalize any ride. Each body is deep drawn from a solid sheet of solid brass, not cheaply plated like many similar lights on the market. That means you can polish them as often as you like or let them age into a vintage unpolished brass finish. Each light comes complete with a 12-volt sealed beam, red high beam indicator, and bottom stud mount. Depending on your taste you can order the brass lights with either a chrome or black ring. Part #1300BRB features the black ring and #1300BRC comes with a chrome ring. Both versions retail for $221.95.
For further details check out the catalog at www.paughco.com or call Paughco directly at 775-246-5738. Browse through our new products section for more brass to match this here headlamp.