Known as the Fastest Woman on Four-Wheels, Black Hills native, Jessi Combs has been named the Grand Marshal for the 15th Annual Sturgis Mayor's Ride scheduled to take place on Monday, August 7, 2017 during the Sturgis® Motorcycle Rally™.
"The City of Sturgis is very excited to have Jessi Combs join us as we celebrate the 77th Annual Sturgis® Motorcycle Rally™," said Sturgis Mayor Mark Carstensen. "Her incredible love of everything fast is infectious and we look forward to spending time with her on the Mayor's Ride and during our many other events taking place during the 2017 Rally."
Armed with a degree in Custom Automotive Fabrication, Ms. Combs has taken the custom fabrication industry by storm. Her fans know her from TV shows such as The List: 1001 Car Things to do Before You Die, All Girls Garage, Overhaulin' and Mythbusters to name a few. She races Ultra4's King of the Hammers (KOH) taking home a spec class win in 2014 as the first female to ever place at any Ultra4 event; she has pressed on to win a National Championship in the series, a stock modified KOH win and a 12th place finish in the unlimited class. When it comes to off-road racing, Combs has also podium finished multiple times in the Baja 1000, the most brutal desert race in the world. To date, Jessi is the fastest woman on 4-wheels holding the speed record of 398 mph with a top speed of 477.59 mph. She is not done yet as she continues to set higher goals.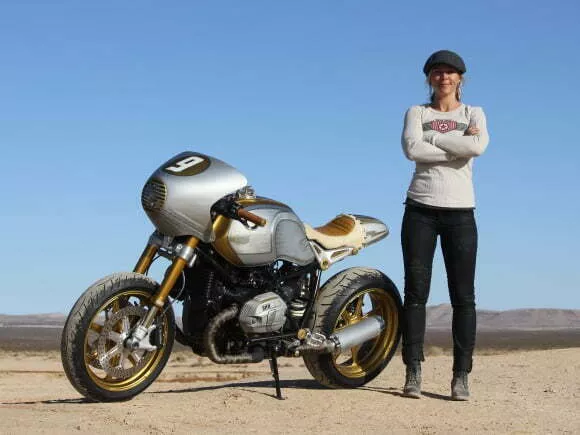 "I am honored to represent the Sturgis Rally, an event that holds over 30 years of unforgettable memories for me, as well as all the women who have helped pave the motorcycling path for so many others." says Combs.
As a brand representative and product expert, Ms. Combs is currently developing a woman's line of welding gear to help meet the needs of women who have chosen to follow their dreams in a non-traditional industry. She is also starting her own metal fabrication shop where "bad ass hot rods, motorcycles, custom trucks, race vehicles, and anything metal will originate with a feminine touch; where chicks can finally have a place to get dirty, be creative, use their skills, explore talents, go fast, and have fun in a comfortable working environment."
For additional information about Jessi Combs and her schedule of appearances, contact the Sturgis Rally and Events Department at 605-720-0800 or visit sturgismotorcyclerally.com.