Earlier we told you about the Evel Knievel Museum's soft opening. Now it's time for the Grand Opening Celebration. It's being held to honor Knievel's Family and Crew. Special activities will take place all weekend. "It's an opportunity to thank them, hear their personal stories and celebrate Knievel's legacy and the impact he had as an American icon. This is really a once-in-a-lifetime event, and it's only a month away. It still feels a bit surreal."
When visitors come they can see Evel's motorcycles, including the original sheet metal painted by Evel's artist, George Sedlak. On display is the X2 Skycycle launched at Snake River Canyon, perched on Evel's ramp and installed over dirt brought in from the original location. Another centerpiece of the collection is Knievel's 1966 Bell Star helmet worn for the Caesar's Palace jump. Hidden from view for decades, it's still beautifully battered and likely saved his life that day.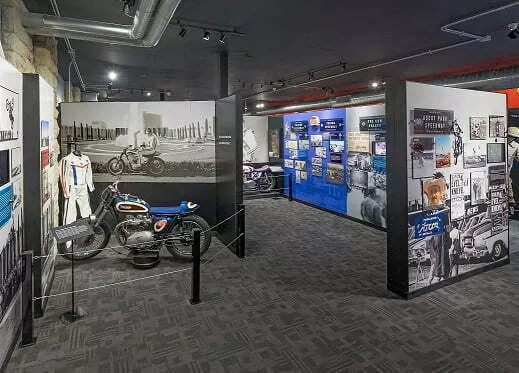 Visitors can view clips of Evel's Hollywood stints in a 1970's-era movie theatre complete with marquee and costumes. Giant touch screens target Knievel's broken bones, connecting injuries to the jumps that caused them with video of the actual events.
Museum guests can experience the rush of being a daredevil through the 4D Virtual Reality Jump Experience. Put on the virtual reality goggles and pilot a jump bike mounted on Evel's actual jump ramp. This immersive jump experience is complete with rushing wind, and a rumbling motorcycle.
After four decades in the making, the Museum is a fitting tribute to confidence, individualism and epic courage—characteristics that describe the bold life of Evel Knievel. The Museum is like Knievel himself; there's no describing it, you simply have to experience it! Tickets are available here.