Did you ever check the load capacity label in your stock Harley saddle bags? The OEM label states "15 pounds per bag".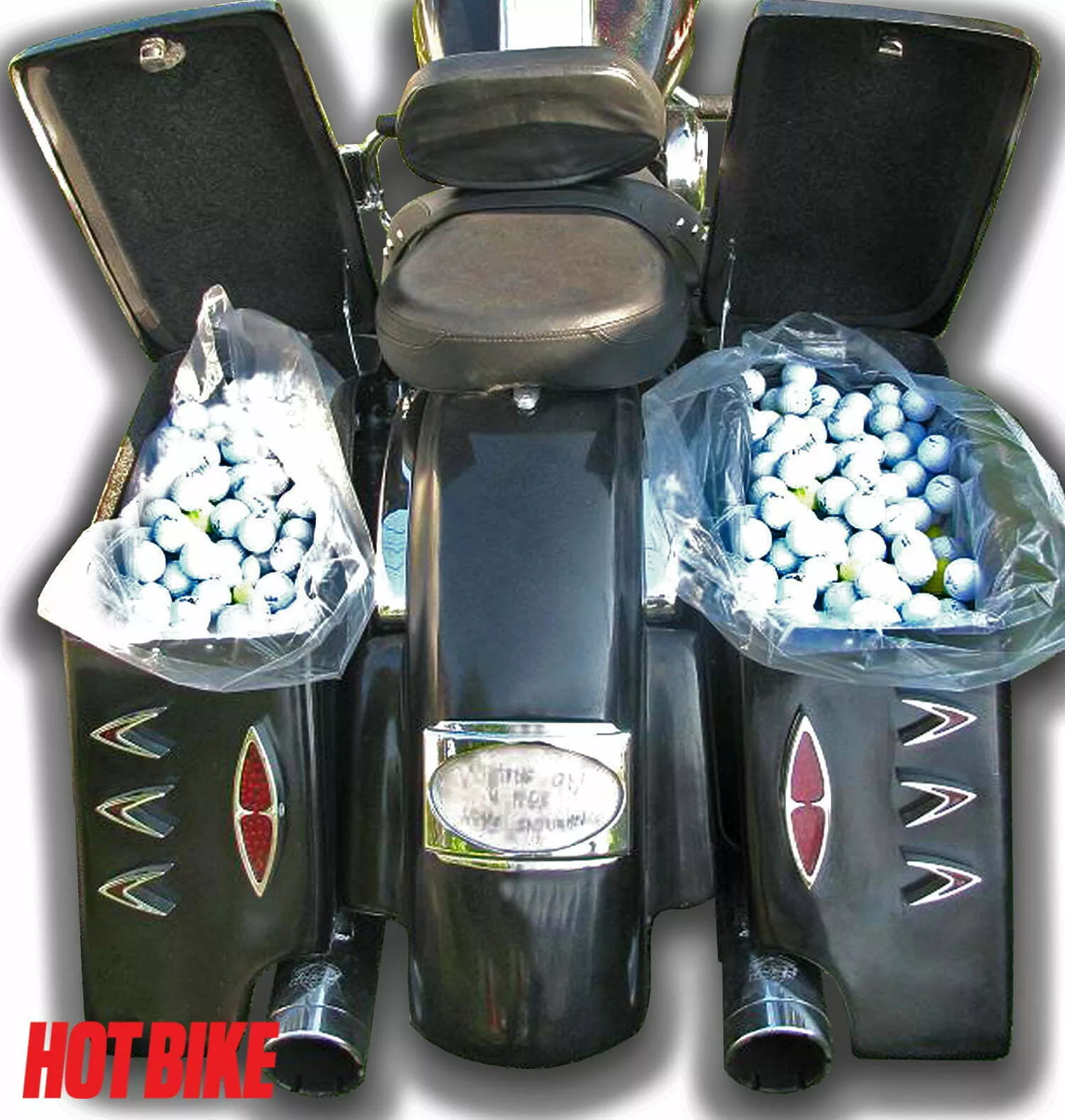 Sumax Big Ass Bags handle the load. The 1000 golf balls weigh in at 100 pounds or 50 pounds per saddle bag. Sumax builds their bags from closed molds with composite fiberglass materials. The results are a light weight bag with exceptional strength and capacity. Bags feature a lined interior with a push button lockable latch.
All Sumax products are made at their facility in upstate New York with 100% made in the USA raw materials.
Head over to www.sumax.com for more info or give them a buzz at 315-768-1058.