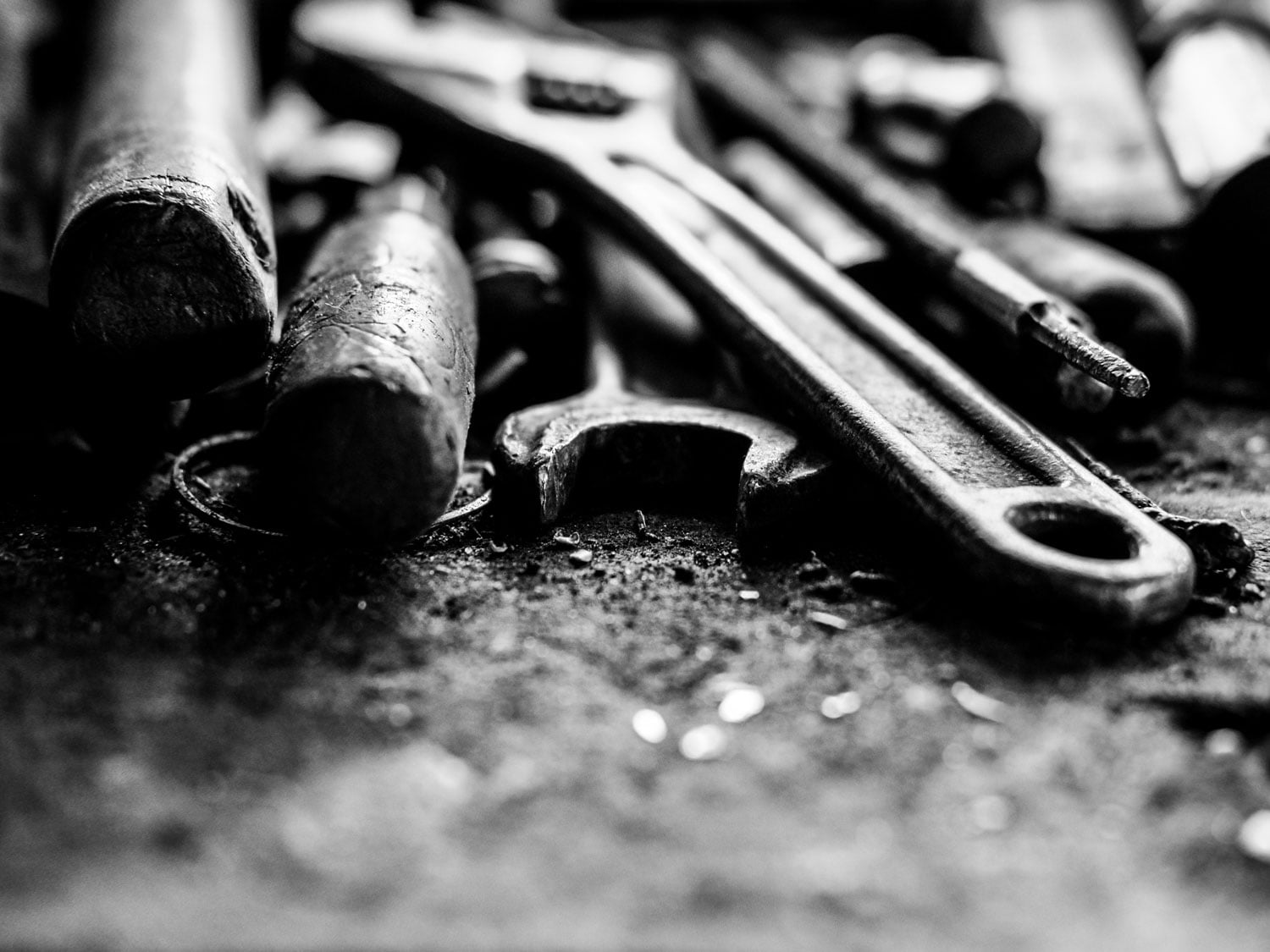 Wouldn't you love to have a dollar—or better yet, $100—for every small part, fastener, and tool you've fumbled while crouching over or reaching into a bike in the driveway or garage? We'll take $100 per mistake Pat, and then call ourselves rich. The point is, dropped parts don't have to be lost parts with the variety of inexpensive magnetic parts trays available today. They come in multiple sizes, from discreet to almost cowboy hat-sized, letting you select what you need for your workload. Do a lot of oil and filter changes? Get one sized for different bolts and plugs. Change a lot of tires? Choose a tray long enough to hold a breaker bar and axles. The choice is yours. Each tray shown here has a magnetic base, so you can position it right-side up, sideways, or even upside down.
Scale Up Or Down For The Job
The prolific Titan offers more than a half-dozen different dimensions of Stainless Steel Magnetic Parts Trays, including various round and rectangular shapes. The simplest and most economical example is this 4-1/4-inch round dish. It cleverly features a rubber-coated magnetic base to prevent scratching painted surfaces, such as your motorcycle's painted steel gas tank or fenders, your tool box or lift, or chrome-plated steel components such as an exhaust system, fenders, headlight rim or similar. Bottom line, this compact magnetic Titan tray attached easily and will capture loose steel fasteners and tools at any angle, making it perfect for motorcycle projects.
Three Trays, One Price
A three-piece magnetic tray kit like this one from Grip allows you to keep varying sizes of tools or bolts organized during your routine tinkering. Sizes include a 9-1/2-inch by 10-inch tray, a 4-inch round tray, and a mini rectangular tray. These resist rust and corrosion thanks to the heavy-duty stainless steel, which in turn makes them a welcome addition to any garage or shop. You could even magnetize them to the wall of your toolbox for easy storage.
Small And Handy Holder
Cyclops the cat's dinner bowl has nothing on this Stainless Steel Magnetic Holder from JSBrothers. Measuring 5-1/2 inches across, 9-1/2 inches long, and 1-1/8 inches deep, the heavy-duty bowl incorporates strong neodymium magnets into its rubber-coated bottom, letting you position it on steel or iron surfaces without damaging them. How many times could we have used this product instead of balancing fasteners, tools, and parts on a bike seat? Lots! But why stop there? The tray can hang beside the tank, on a steel fender or exhaust—or even on an iron cylinder liner or head if your ride's vintage enough.
Stops Runaway Parts
We love working over clean concrete floors. That is, until we drop a shorty bolt, nut, or washer and it bounces into the Twilight Zone, never to be seen again. If this has happened in your shop, you know how fast it'll stop projects while also redlining your vocabulary. But with the Tekton Rectangle Magnetic Parts Tray under or next to your work area, AWOL fasteners can drop neatly onto its working surface and stay put instead. Measuring 9-1/2 inches by 5-1/2 inches, this 3/4-inch deep polished stainless steel tray can hold 4 pounds of fasteners, parts, and tools.