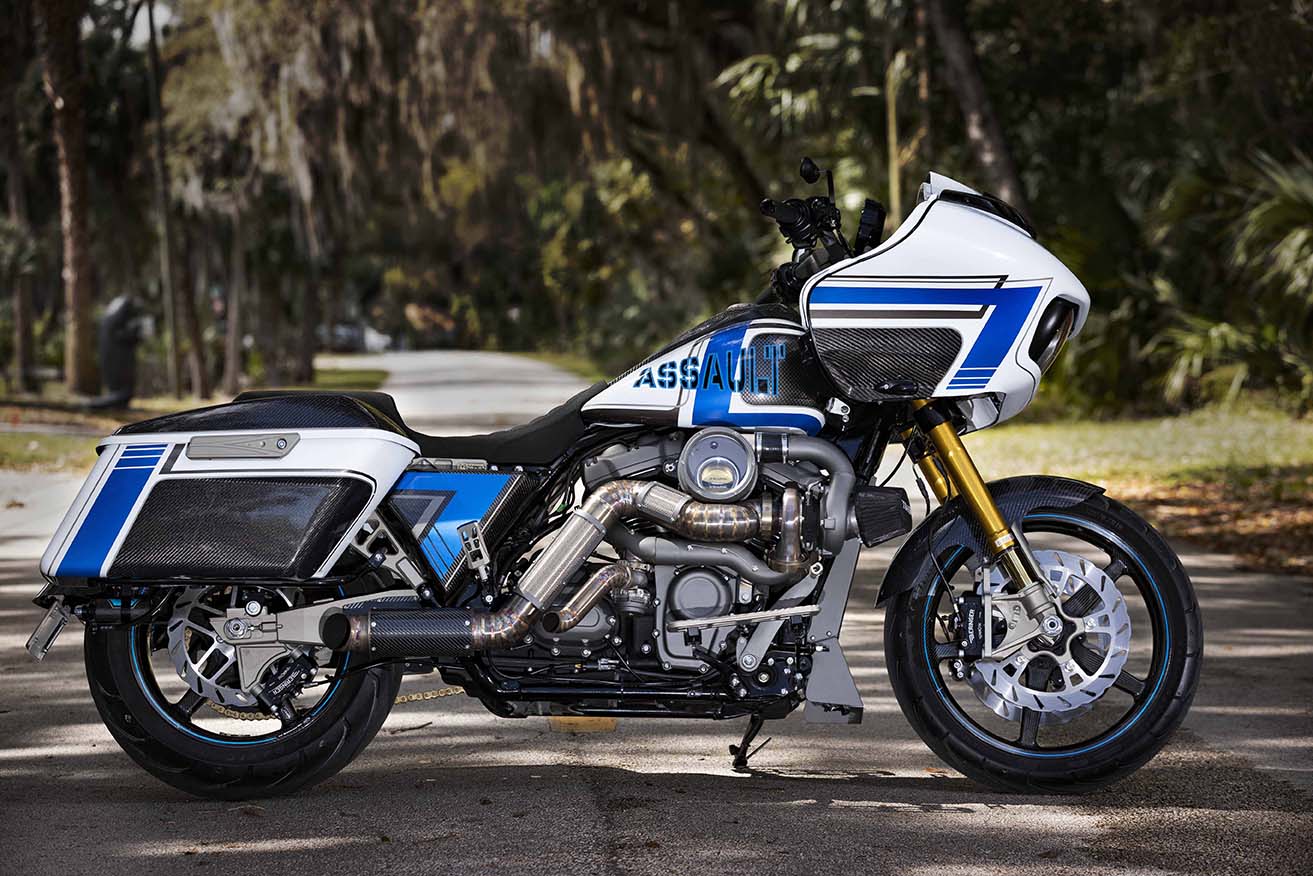 Nick Trask and the crew at Trask Performance have been cranking out killer custom builds since the company started in the year 2000. While most of us were freaking out that the world was going to end (Y2K), Nick was quietly building his business to make stock Harley-Davidson motorcycles go faster. After developing a successful line of turbo kits for Harleys, Trask Performance became a household name in the custom motorcycle world as a result, especially with customs like the Trask Assault Glide here.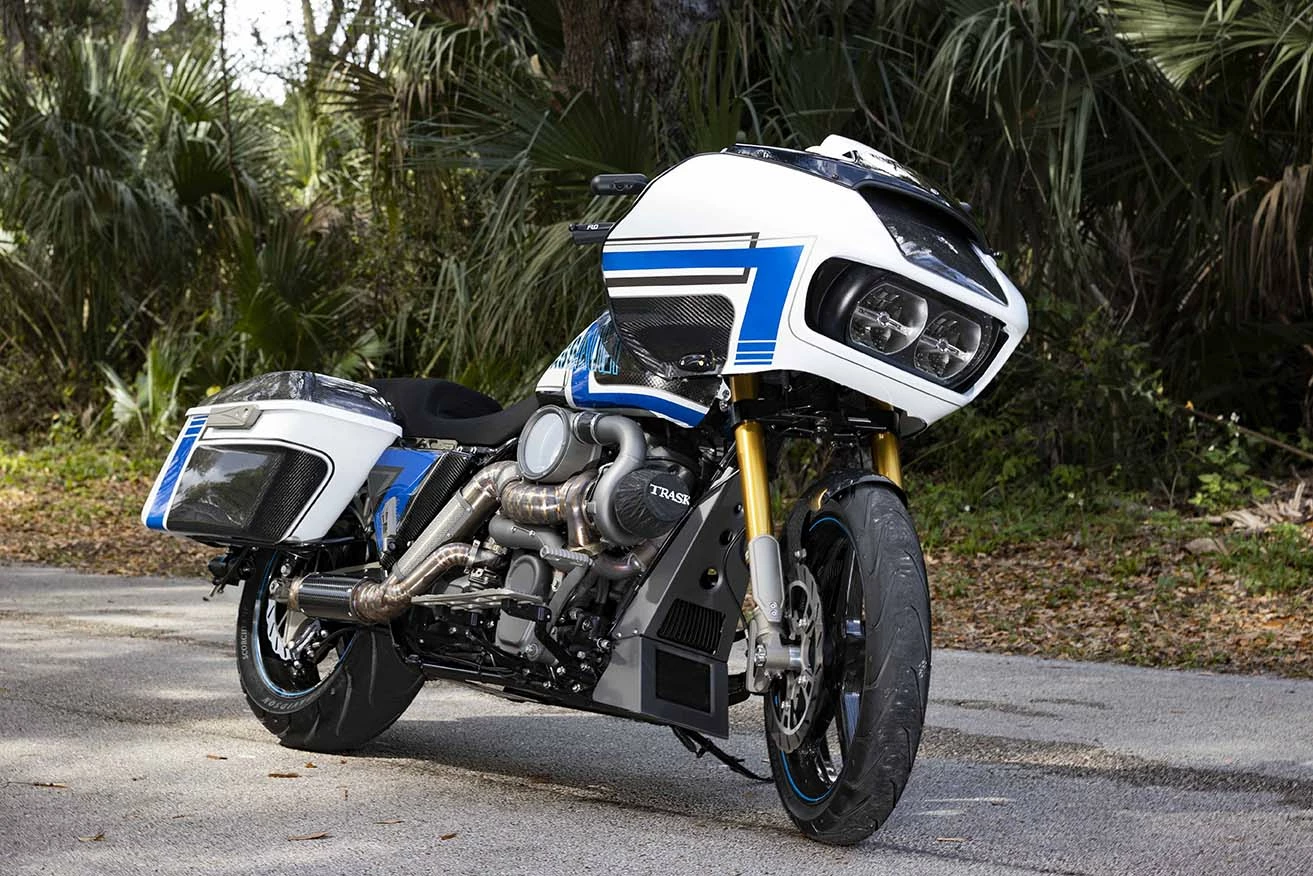 A few years later and Nick had made a name for not only producing killer turbo machines, but he'd also been building show quality customs that were taking notice of all the top mags (yours truly!). Nick and company started building the Assault Series line of custom motorcycles in a limited series run for his trusty customers that loved his style as well as the performance mods and components he was adding to factory Road Kings. Long, low, and big-wheeled baggers were flying down the Arizona streets and the Assault lineup was an instant success.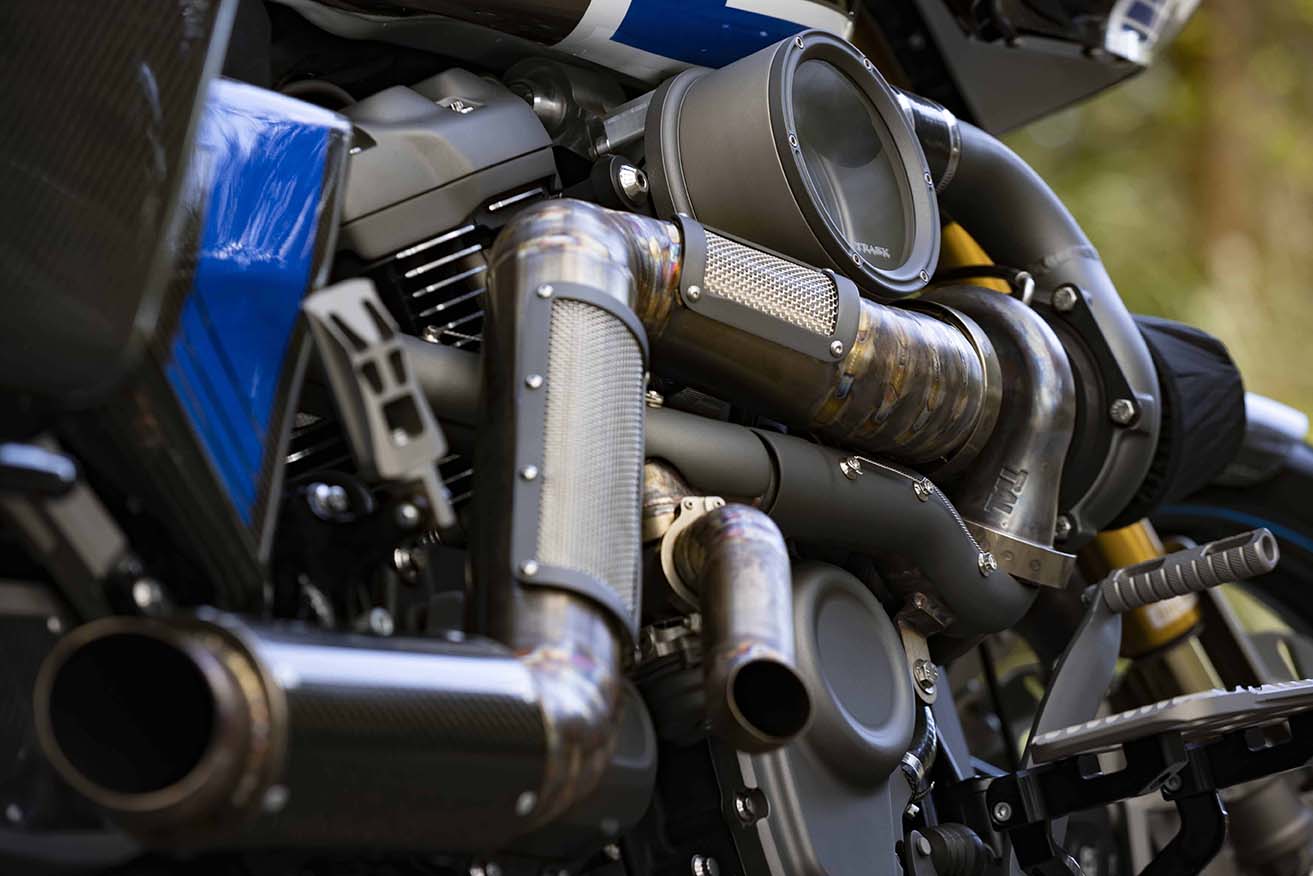 With the performance baggers becoming more prominent in recent years, Nick applied the Assault Series formula to building a limited run of well-handling, lighter, fast-as-fuck baggers for his worthy clientele once again. What you're seeing here is Serial Number 10 in this latest series of aggressive, well-handling baggers, which was a labor of love, not only to showcase the Trask performance parts, but also to show what the top manufacturers in the motorcycle industry were making for the sake of performance. With an end result of a truly lightweight, powerful performance bagger that is ready for the road and was also used as a platform for the Trask Performance race bike.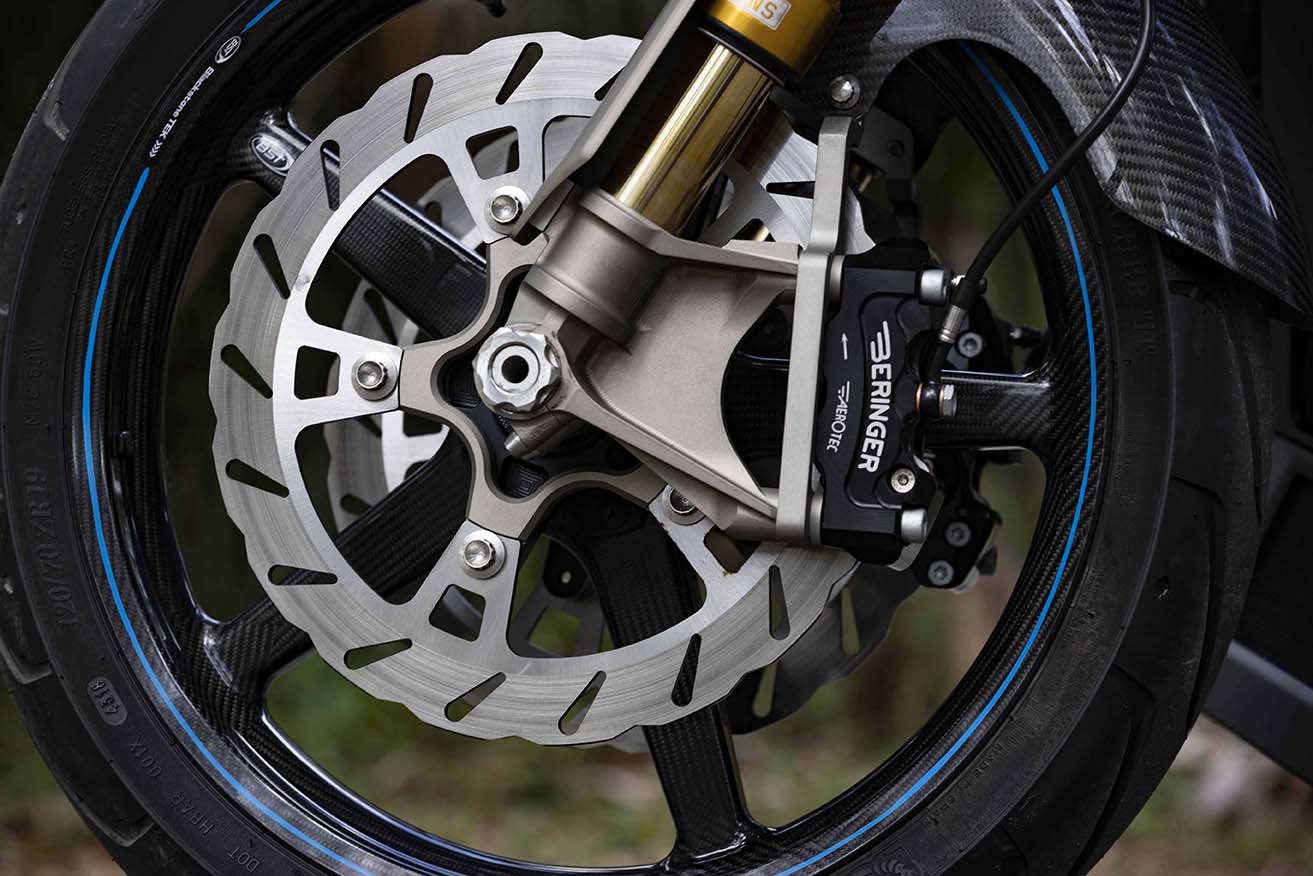 Numero Diez here is equipped with gobs of power. It was a no-brainer that a Trask Performance turbo setup was installed on the the monstrous but streetable S&S Cycle 128ci power package with Ward Performance heads and Dark Horse compensator sprocket, which produces 210 horsepower and 190 lb-ft of torque on 91 octane pump fuel at 8 pounds of boost. Yes, 210 horsepower.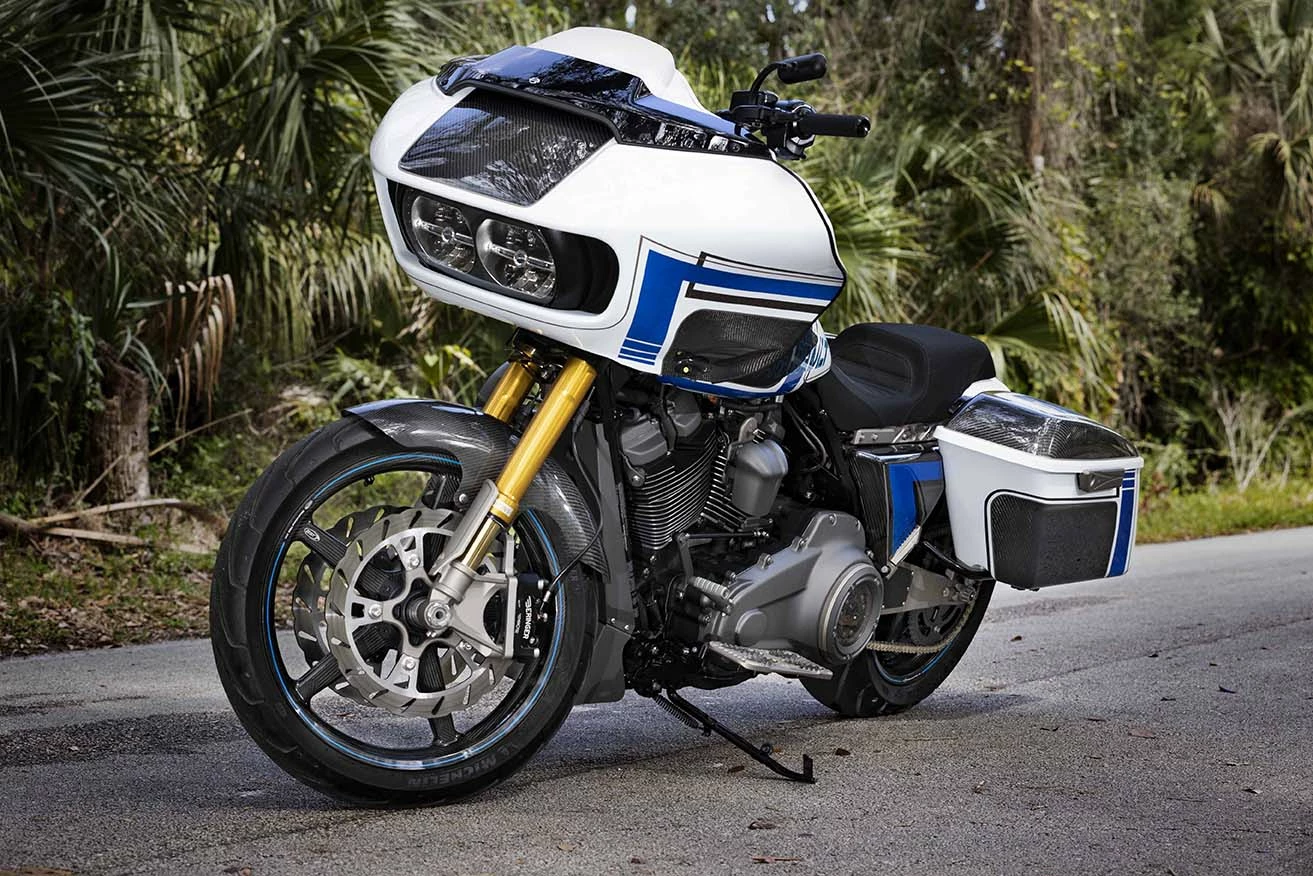 The Assault Series Road Glides also sourced parts from the best in the biz: Öhlins fully-adjustable front suspension, Legend Suspensions' rear piggyback shocks with remote reservoirs, Hofmann Design carbon fiber body parts, Kraus Motor Co. triple trees and gauge relocation kit, BST carbon fiber front and rear wheels with Beringer calipers, and much more. Once all the parts were gathered, the assembly began and came off pretty quickly. Tins were sent to Crash Daddy's Kolor Shop to color-match the livery to the customer's specs, which were based off one of his other vehicles. Once the paint was complete, final assembly and testing ensued. Once the Assault Glide was ready for some test miles, Nick was stoked on riding the finished product to truly get a feel for what they created. This was by no means a catalog bike. It's more of a race-inspired bagger that served as the impetus for the Trask Racing Team's race-winning bagger that crushed the competition during the Bagger Racing League series this year.