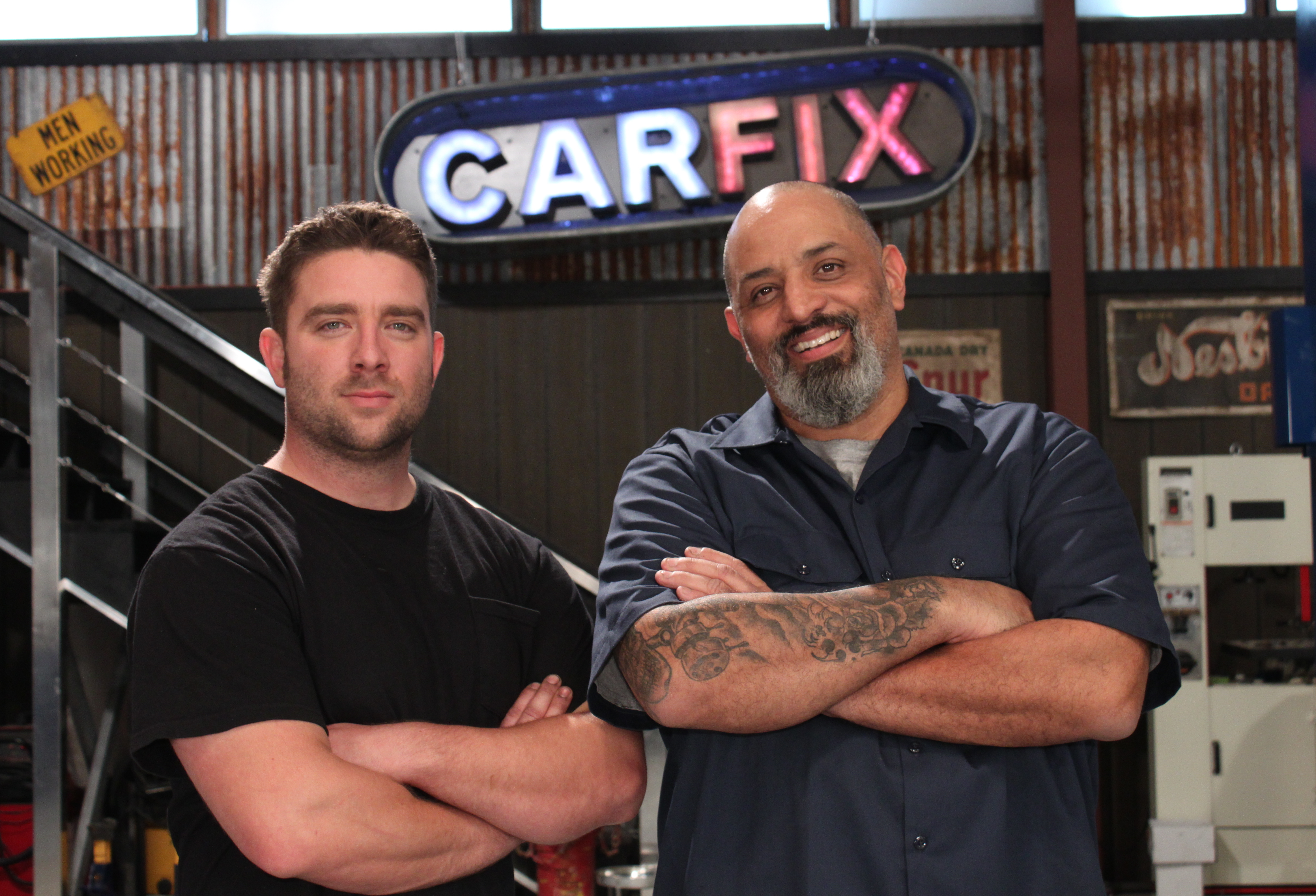 he World Record holding 2017 Victory Motorcycles Octane is set to make its television debut Saturday, April 30, at 10 AM CT / 11 AM ET, in the season premiere of Velocity's Car Fix, the essential "how to" automotive series that features the talented dynamic duo of Lou Santiago and Jared Zimmerman. In each episode of "Car Fix" Santiago and Zimmerman take on special automotive projects including modifications, upgrades and repairs using high-end performance and aftermarket products that car junkies can't wait to get their hands on.
In this 30-minute "Car Fix" episode, the guys take a look at what makes the Victory Octane a Modern American Musclebike – the sharp-edge styling, the race-bred V-twin engine producing 104 horsepower and 76 foot-pounds of tire-shredding torque, and the stiff and solid chassis that delivers outstanding power to weight performance in the class. Zimmerman then customizes an Octane and puts it up against Santiago's Mustang GT. Who will win in the quarter mile?
"Vehicle enthusiasts are familiar with the musclecar formula: take a big motor, shove it into a lightweight chassis, then delete anything that does not contribute to performance – the Victory Octane is the two-wheeled expression of that concept," says Alex Hultgren, Director of Marketing for Victory Motorcycles. "The guys at 'Car Fix' couldn't have found a better challenger to go up against Lou's Mustang."
"Car Fix", which premieres on Velocity at 10 AM (CT) on April 30 and will encore at 10 AM (CT) on May 1, is produced for the network by Brenton Productions. Learn more about Victory Motorcycles at VictoryMotorcycles.com or follow on Twitter and Facebook.
About Victory Motorcycles
Victory Motorcycles designs, engineers, manufactures and markets a full line of cruisers, baggers and touring motorcycles. Every Victory model delivers industry-leading performance, comfort, style, storage and reliability. The first Victory was produced on the Fourth of July, 1998, in Spirit Lake, Iowa, where every Victory motorcycle continues to be produced today. Information about Victory motorcycles, apparel and accessories is available at www.victorymotorcycles.com and on Facebook.
Check out our latest custom bikes.