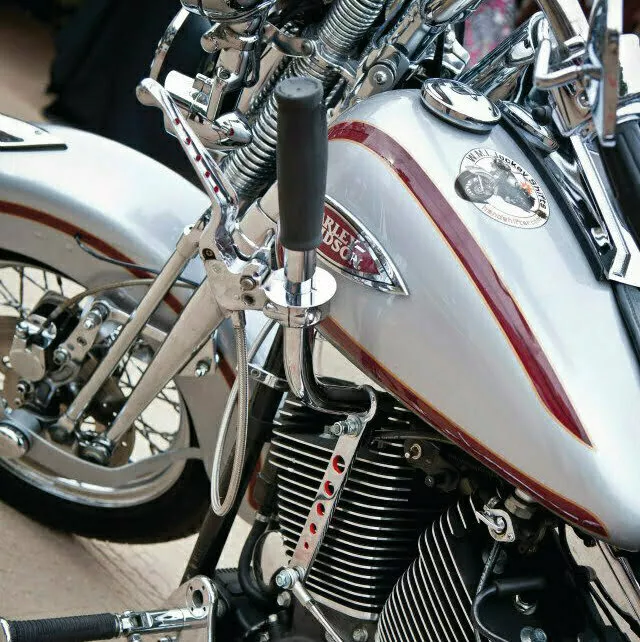 Install a Widow Maker Jockey Shift on your late model Harley-Davidson and make your bike even more of a blast to ride than it already is. The Widow Maker kits are designed to use your existing clutch lever on the shift lever. They're made in America and they're very easy to install.
Many of Widow Maker's customers are disabled or have left leg or left foot issues. Widow Maker is proud of the fact that their kits are helping to get many disabled riders back on the road.
Available in black powder coat or show chrome for Harley Softails, Dynas, Baggers, Sportsters, Tri Glides and S&S applications.
Visit www.handshifter.com