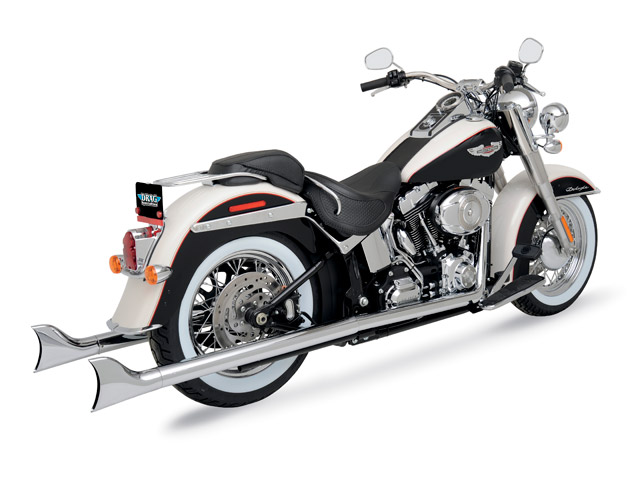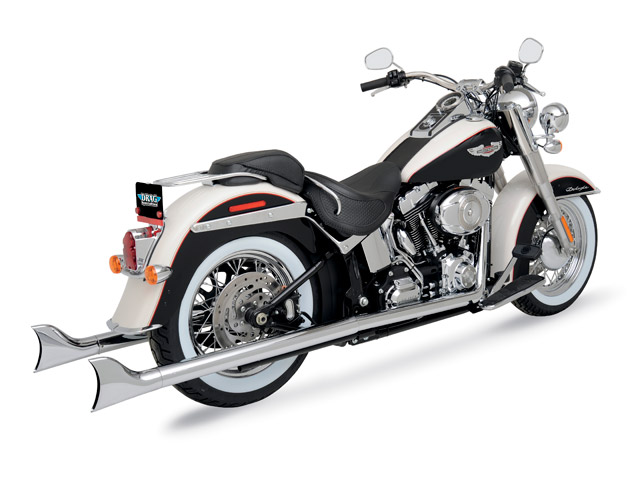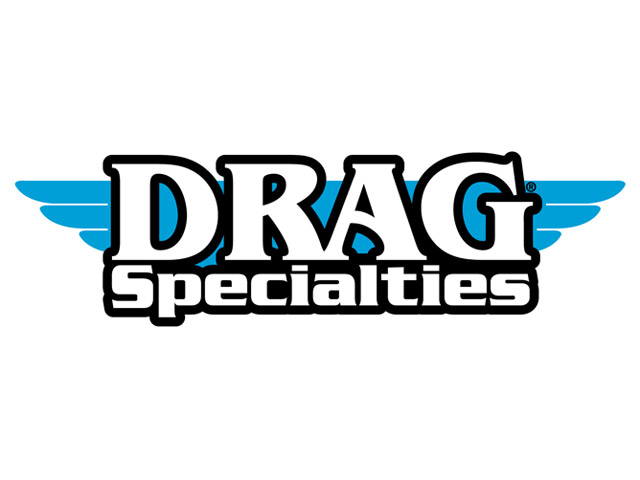 Python® continues to produce show-stopping performance and value! Nowhere else will you find this much Made In The U.S.A. quality, combined with top-notch performance and style, in exhausts that can still leave money for riding.
Rock out your ride with these Fishtail Duals, a true dual system with 1 5/8″ headpipes wrapped in 2 1/4″ heat shields that flow into extra-long 2 1/8″ mufflers under full-coverage 2 1/2″ heat shields.
That's a lot of power and performance in one show-quality chrome finish system complete with classic fishtail tips. With a rider-friendly cost of $799.95 and fitments for 97-11 FXST/FLST (except 09 FSXTSSE), there's an application for you to create your own stylish lowrider-style Softail with these Python pipes.
For more information, go towww.dragspecialties.com or contact your local Drag Specialties dealer.