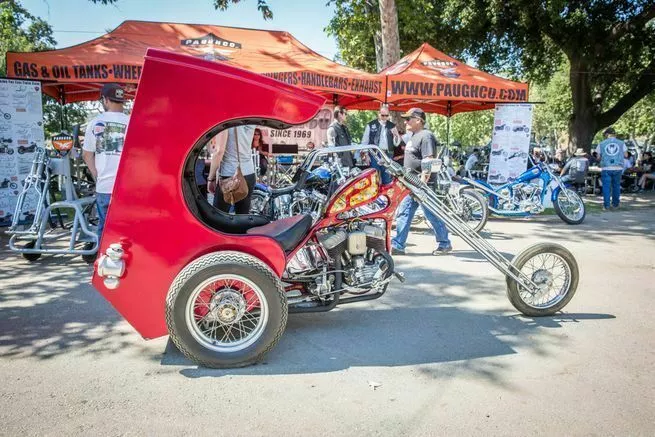 Choppers have been thumbing their raked-out forks at convention from the get-go. Think about it: No other style of bike embodies the rebellious nature of motorcycling more than a chopper. Several factors boosted their popularity over the years, from 1%er clubs to Hollywood; the counterculture classic film Easy Rider not only helped entrench the style's mystique in motorcycling lore, it also spread their coolness to the mainstream with the iconic red, white, and blue Captain America chopper. Builders like Sugar Bear and Mondo Porras have been pioneers of the movement since the '60s, and these wizards of rake, trail, and geometry have worked their magic on super-stretched front ends that don't pogo or flop, a task few have been able to accomplish. To this day their forks are a coveted commodity.
If there's one show that celebrates the spirit of the chopper, it's the Born-Free Motorcycle Show. When founders Mike Davis and Grant Peterson first started their little shindig, it resonated with the same anti-establishment undertones that riding a chopper does. Many credit Southern California as being the birthplace of choppers, and the scene continues to thrive in these parts; you'll see more stretched-out scoots at the show than just about anywhere else. The photos we've compiled in this montage from past Born-Free shows are proof in the pudding.
And the countdown has begun for this year's show. It's Born-Free's 10th anniversary, so the celebration is guaranteed to be epic. The festivities kick off Wednesday night, June 20, with a Born-Free Book Release pre-party at Chris Richardson's The House of Machines Los Angeles. The Born-Free party train will carry that momentum into Thursday night with some good old-fashioned hooligan flat-track racing. The Fox Stampede, presented by BF10 and Harley-Davidson, features everything from pull-start minis to tank shifters to open twins, and will be held at the Industry Hills Expo Center from 4 to 10 p.m. Then it's time for the big show, June 23–24, out at Oak Canyon Ranch, 5305 Santiago Canyon Road. As always, Hot Bike will be in the thick of things, so give us a holler if you see us wandering about the show.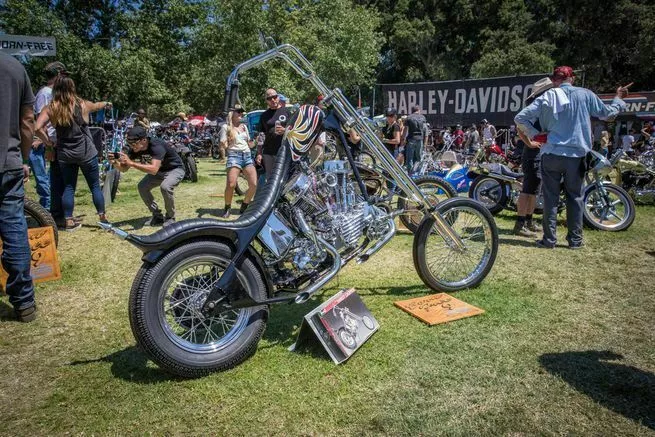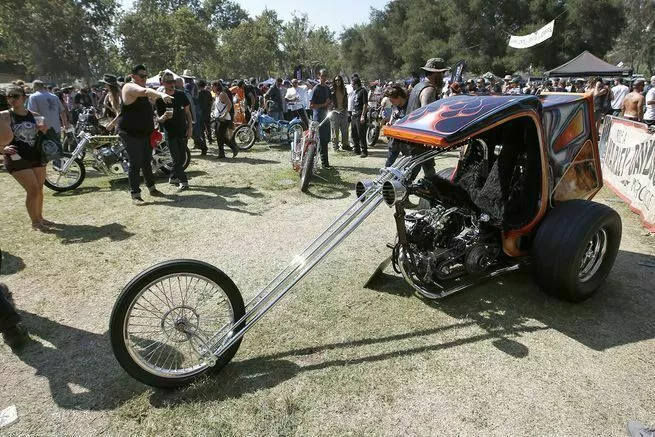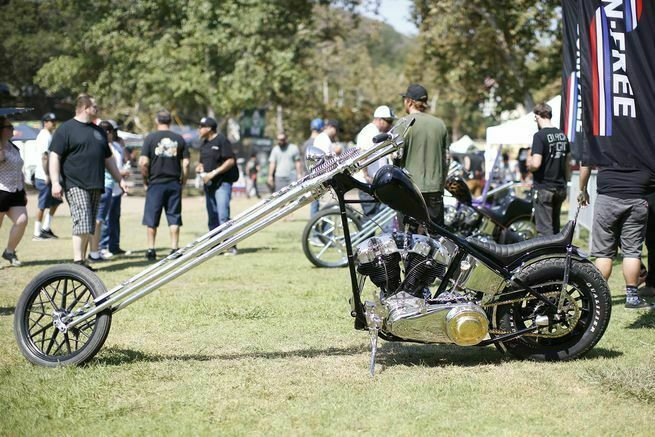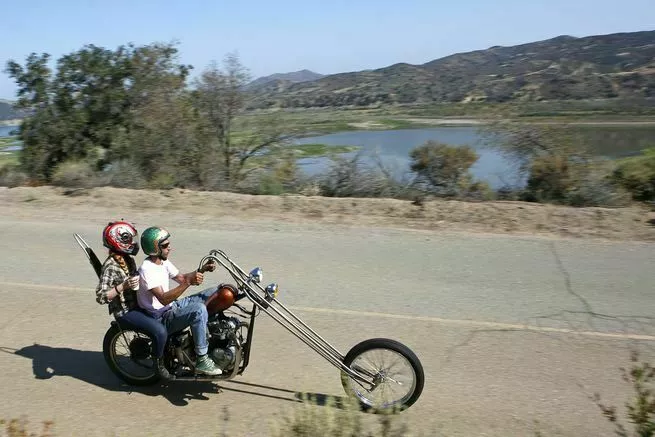 Mammoth-Sized Gallery From BF7 – Photos By Ed Subias