Harley-Davidson Sportsters have been in production longer than many of us have been alive. Introduced in 1957, the midsize bikes have proven their versatility time and again, in a production run spanning more than six decades. Given the way I go through bacon, cigars, and whiskey, they'll probably outlive me too.
For you kids just joining us, Harley-Davidson created the Sportster in the face of growing competition from import companies making smaller-displacement bikes. Riders in the 1950s and 1960s had a hankerin' for small to midsize machines. That's where the bobber (and later the chopper) came from. Post-WWII riders stripped off extra weight from their bikes to gain speed. Companies like Triumph and Norton brought midsize production bikes to the US; the XL series motorcycles were Harley-Davidson's answer to them.
For as long as there've been Sportsters rolling off the line, there've been motorcycle magazines featuring them in one form or another. Here are 10 stories of customized Sporties we've featured in print or online at Hot Bike.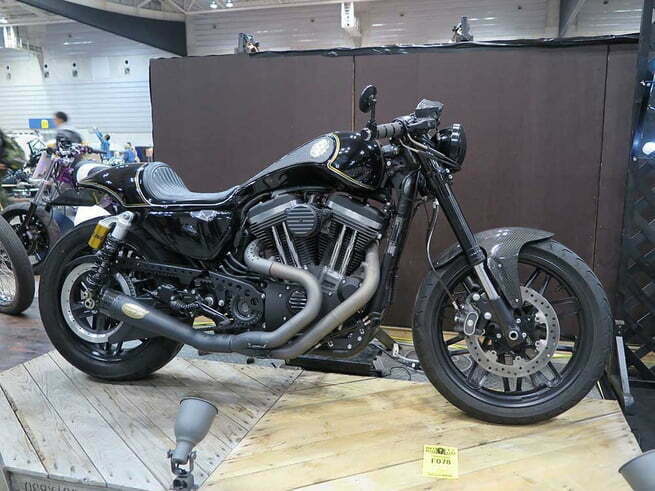 We recently ran a whole mess of galleries from the 2017 Mooneyes Hot Rod Show in Japan. Naturally, one of them highlighted all the old and new(er) customized Sportsters.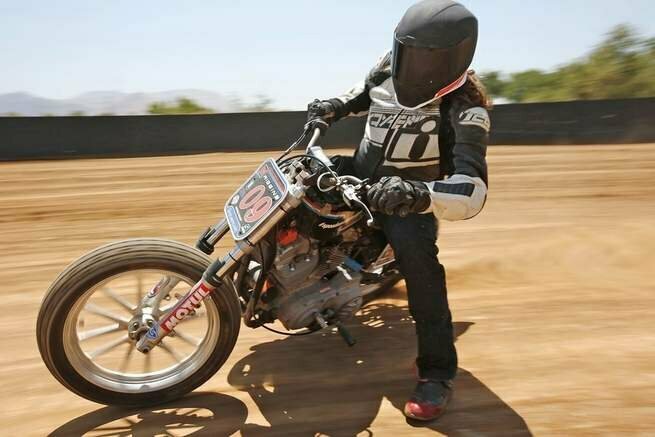 Harley Night at SoCal's Costa Mesa Speedway has always been entertaining. On this particular night, something happened that catalyzed a whole movement in the world of American V-twins (and Sporties in particular).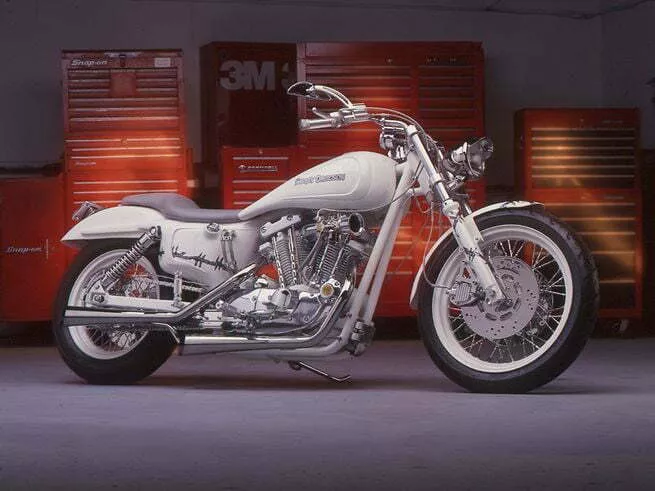 As customizers go, Andy Drobnjakovic is a relative newcomer to the art. He has custom-fabricated parts for more than 50 bikes and painted many more but has only constructed five complete motorcycles. And even though that's not very many, his stock in the customizing world is steadily increasing. Some of the bikes he's built are subtle, some are gaudy, but they all were made to order according to the explicit require­ments of each customer.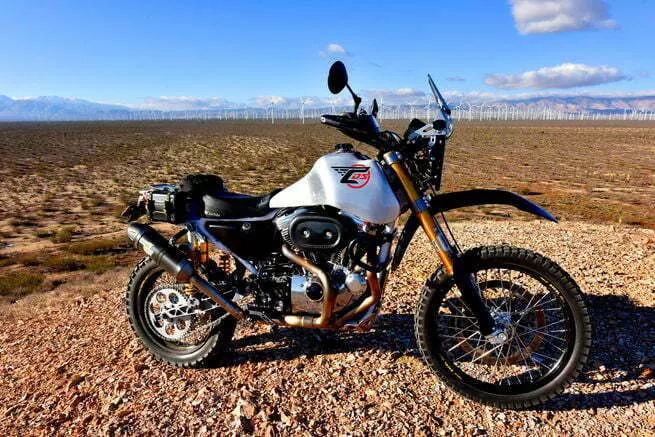 Bought as a donor 2003 Harley-Davidson 883 Sportster, this baby stayed stock for less than a day after purchase. Six months later it was a rolling prototype, the SC3 Adventure, which consisted of the Sportster motor and frame with some minor modifications for dirt life.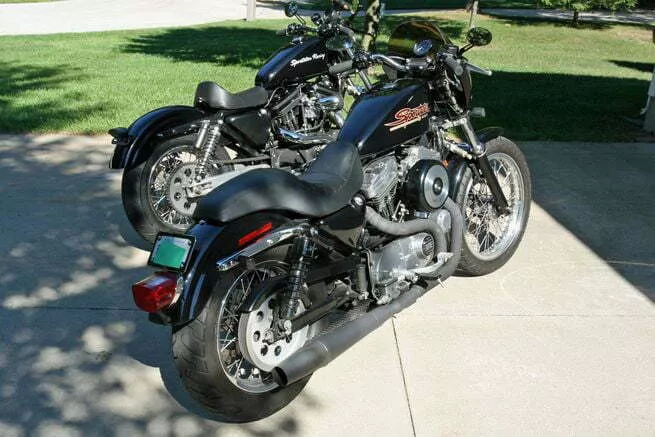 Mark Rankin's bike collection is a case study for his own purpose-built motorcycles. He's got his cruiser (1999 FLH), his Dyna (2000 95-inch FXD), and then his hot bikes: a 2002 90-inch XL and a 1998 Hammer XL punched out to 1,250cc.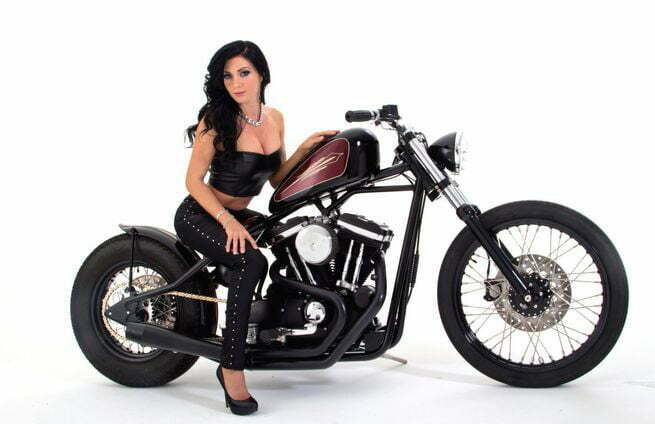 Born from a salvage yard in Long Beach, California, this custom Sportster is a great example of reincarnation on two wheels.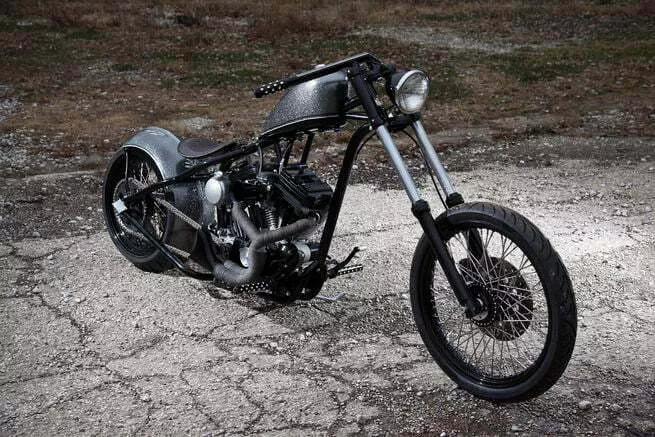 When Pat Patterson was asked whether he'd do anything different with this bike if he had a do-over, he had but one simple answer, "Nothing. Every bike we build for a customer, if an idea pops up, we don't hold back. I can't say we've built a bike yet that, when it's over, I can't say, 'It's not done.'"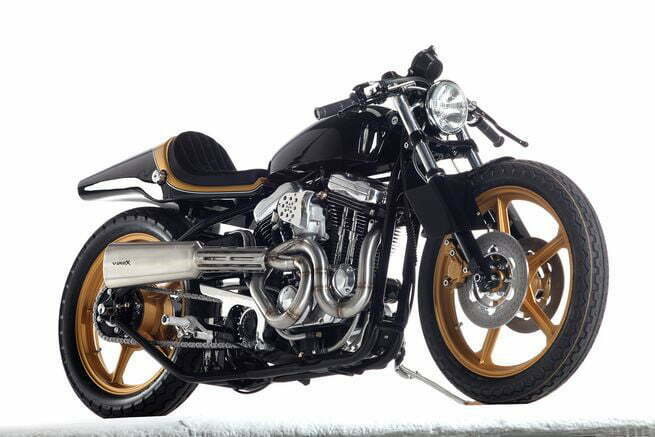 When Stile Italiano won the Hot Bike Magazine Award at the Motor Bike Expo in Verona, Italy, its Sportster stood out due to its inherent Italian style. A style that is rarely seen in a custom V-twin. Stile Italiano customized a 1200 Harley-Davidson Sportster with some fine Italian flair, i.e., fast and sexy. It's apparent by the details that plenty of passion, experience, artistic vision, and general background deep in motorcycle culture went into building this amazing machine.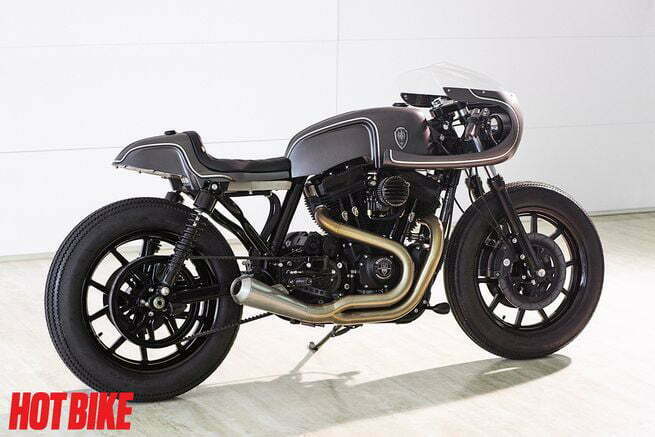 Winston Yeh of Rough Crafts was our Builder of the Year for 2014, and this build is another example of why. The fit and finish of Winston's bikes are nothing short of world class resulting in a machine that looks like a ultra high-end production bike rather than a one-off custom. The word "artist" is often overly used to talk about motorcycles, but in this case it describes the builder perfectly. Handcrafted parts are used extensively from steel, aluminum, and carbon fiber, taking the builds to a different level of class meets function.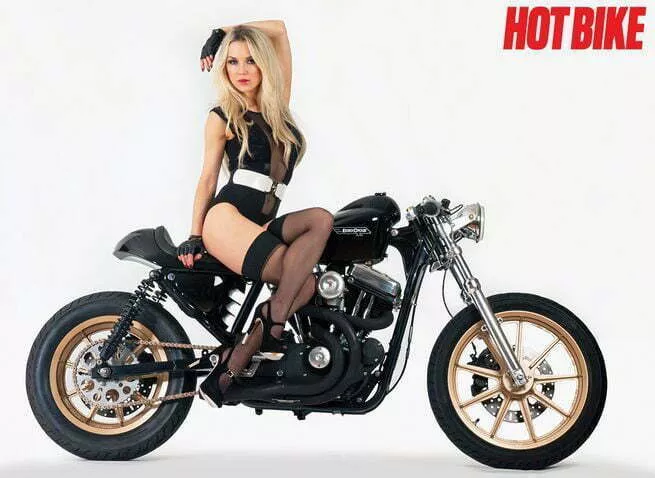 Keino Cycles has been making some of the baddest, sickest, most authentic '60s/'70s-era choppers for some time and become, for lack of a better word, famous for them. Looking at these pictures, this 1997 Sporty is the furthest thing from a traditional chopper, with its dual swingarm-mounted shocks and short, stubby café racer-ish seat.