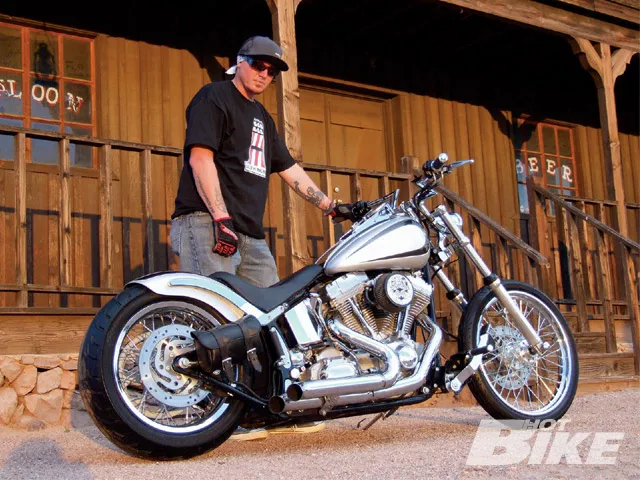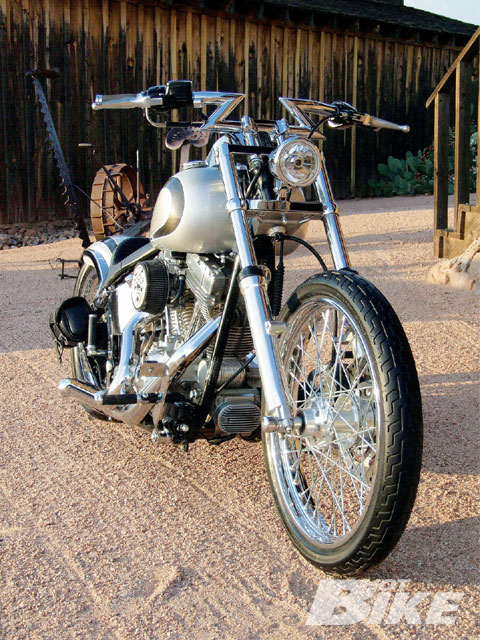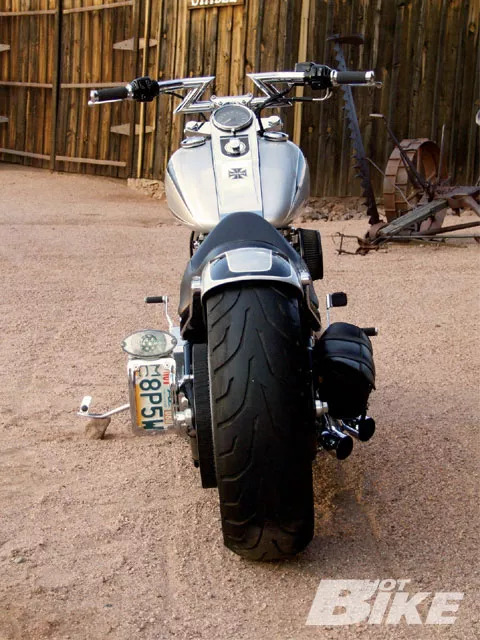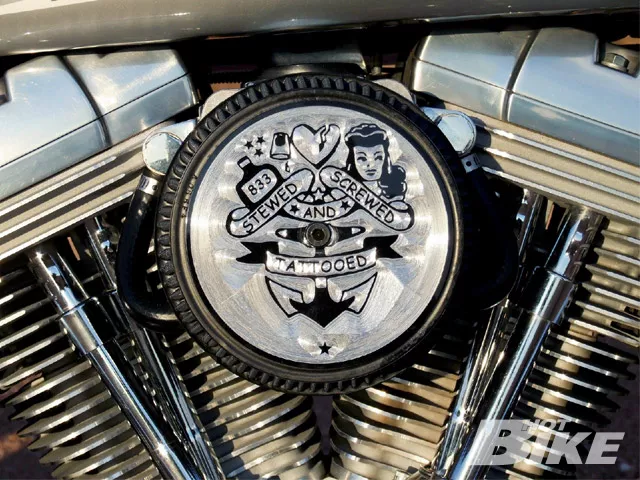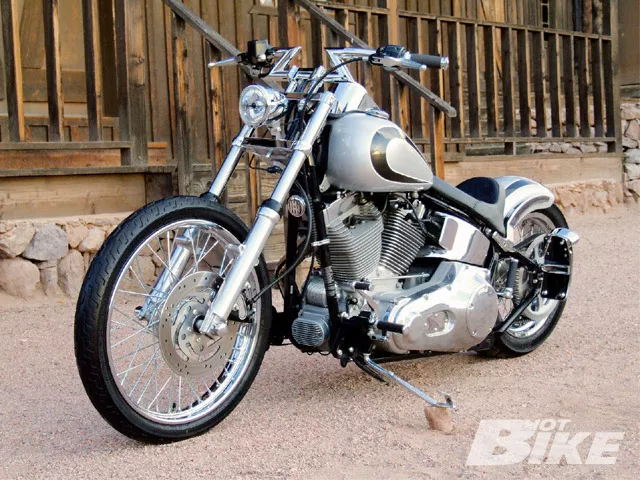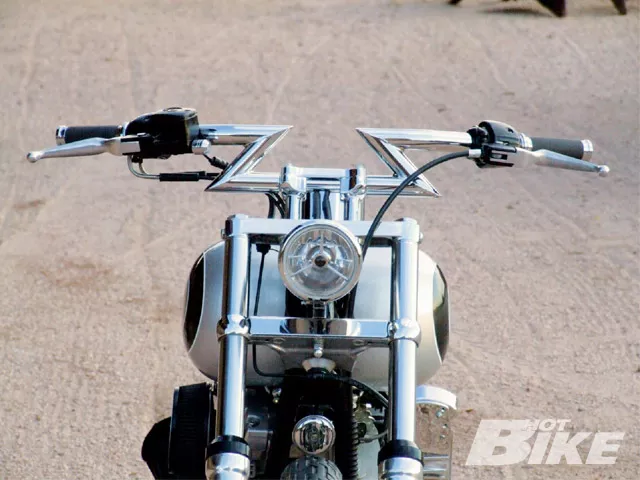 Pick Of The Pen
Here at HOT BIKE, we get a lot of rides-Harleys, hogs, whatever you want to call them-submitted by our readers. "Pick of the Pen" is an opportunity to dedicate a few pages to our favorite reader-submitted bike each month. This month's "Pick of the Pen" comes to us from Josh Zimbal.
My name is Josh Zimbal and for as long as I can remember, motorcycles have been part of my life. While growing up, I've always been around bikes and cars, whether it was riding on the back of my pop's bike and melting my shoe on the exhaust or sitting on a milk crate in a t-bucket body that was c-clamped to the frame for an 80 mph shakedown run. So I guess it was only natural that I would end up messing around with bikes and cars for fun.
After high school I managed to talk my parents into letting me trade my car in for a Sportster. I did some small modifications to it at first (a little bolt-on junk), but after T-boning a truck at 50 mph, I got the chance to dig a little deeper into the bike. After that I was hooked. I've never been one to have someone do the work for me, so I learned through trial and error, like most do.
I suppose it happens, but after a while I got married and had a kid. Bills piled up and it was time to say goodbye to the impractical two-wheeled machine in the garage. That lasted for a while, but my two-wheel fix had to be satisfied. I bought a dirt bike and started riding motocross, even racing a bit, until a nasty crash left me with plates in my head and considering a safer way to occupy my time.
My neighbor had a Softail I'd been eyeballing for some time. After he picked up a bagger, the Softail more or less just hung out in his garage. I always told him that one day I'd buy it. I told the wife that I liked the bike as-is and I wasn't going to mess with it; I think she knew better. Inspiration and ideas for the bike started to come from my friends at Heidelberg County Choppers Inc.
The plan was to put together a simple bike that was more than the sum of its parts. I didn't want to just throw money at it, so I did pretty much all of the work myself. I left as much of the bike stock as I could without compromising my vision. My neighbor had already installed Progressive front springs and lowering studs on the stock rear shocks, so all I had to do was adjust it a bit and get it sitting right. Next up was replacing its drag bars. I got a set of LA Choppers Z bars and installed them along with some PM grips and Drag Specialties pegs. I decided on Bassani Pro Street pipes, installed a chrome H-D oil tank to replace the stock black one, and polished the lower fork sliders.
Finally, it was time to order up a Heartland USA 180 rear-end kit. The day the parts showed up I chopped the stock fender horns off and put it together after priming the rear fender, ditching the front fender for good measure. At the same time, I installed a Kuryakyn side mount plate and modified it by removing the small "auxiliary" taillight and installed a Drag Specialties LED Cat-eye, instead.
I rode it that way for a couple weeks as I rolled paint schemes around in my head. I decided it was time to just jump in and see what happened. I taped off a two-tone design and bomb-canned some black on top of the stock silver to get an idea of how it would look. It didn't turn out too shabby to my amazement; it still looked good when I saw it the following day. After masking and spraying the tank and rear fender in the garage, I had it striped and a friend cleared everything for me. It was finally looking like what I had envisioned, but it still needed some tweaking.
I installed a Rick Doss mini headlight and a mini horn on the downtubes to clean it up a bit. My brothers at Heidelberg County Choppers hooked me up with some final parts that I may not have otherwise considered: Chuck (TX Outlaw) sent me some Ness forward control extensions to get my feet where they needed to be, and Mark made me the sweet custom air-cleaner cover. It was officially done (for now), and I managed to do it without spending much at all; mission accomplished. I had a really good time putting this thing together with the help of my friends, and the thank you list goes on for days.
Spec Sheet
| | |
| --- | --- |
| OWNER | Josh Zimbal |
| HOMETOWN | Mesa, Arizona |
| YEAR/MODEL | 2002 / Harley-Davidson Softail Standard |
| BUILDER/ASSEMBLY | H-D and owner |
| ENGINE SIZE | H-D TC88B |
| PIPES | Bassani Pro Street |
| TRANSMISSION | H-D 5 speed |
| GAS TANK | H-D |
| FRONT FENDER | In the shed |
| REAR FENDER | Heartland USA |
| FRONT SUSPENSION | Progressive |
| REAR SUSPENSION | Progressive |
| WHEELS | H-D 21-inch front Excel 17×5.5 rear |
| TIRES | Dunlop MH90 front 180/60-17 rear |
| HANDLEBARS | LA Choppers Z-Bars |
| SEAT | Heartland USA modified by owner |