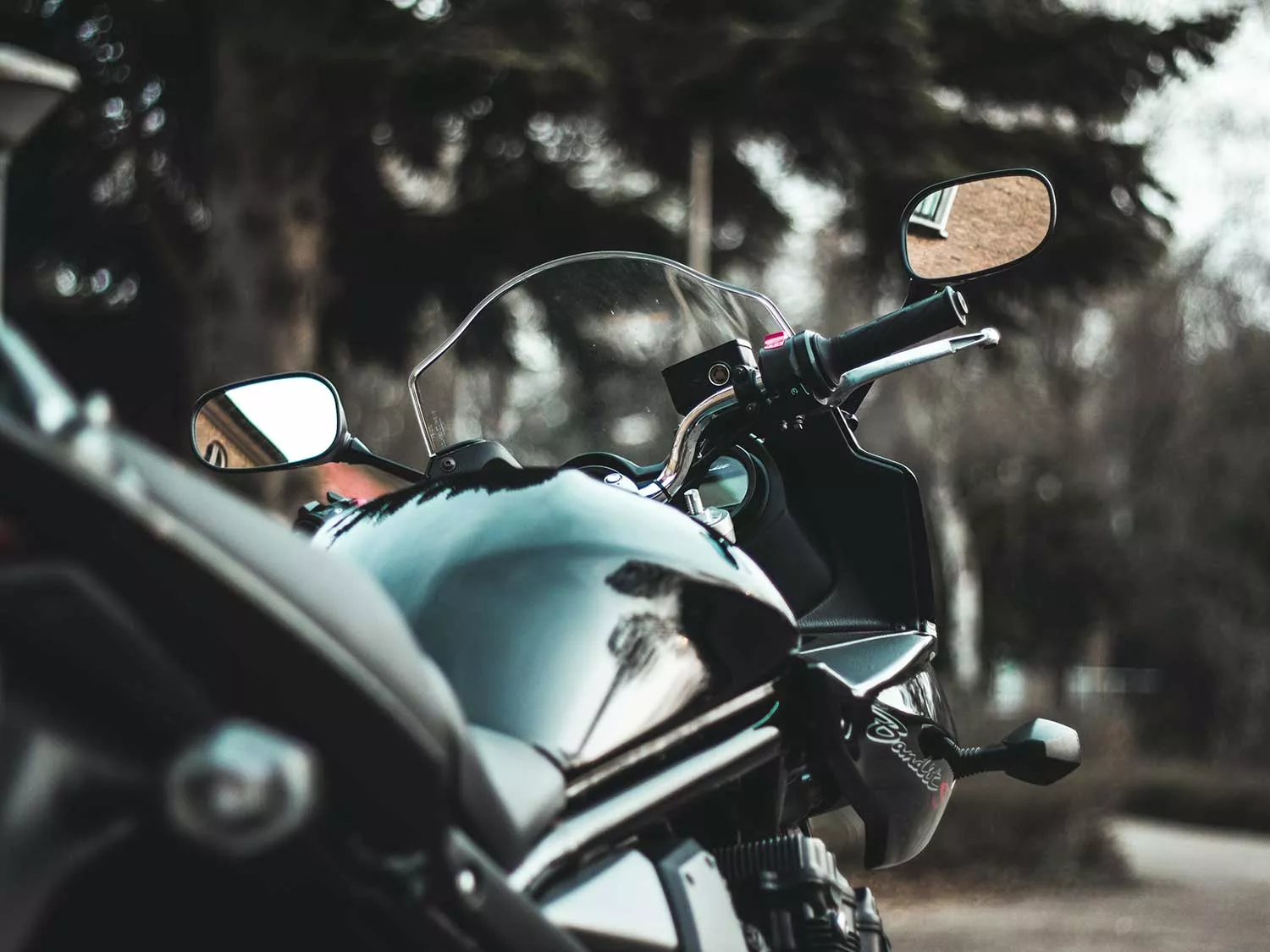 You're leaned into a crouched riding position thinking about the ride, but don't realize that something as silly as your pant button or jacket zipper is scratching the nice red paint of your motorcycle in the meantime. A tank pad could be used to protect your fuel tank from the fabric fasteners clawing at it. A few in this list are brand or model specific, but the first is suitable for a variety of motorcycles.
Honeycomb Design
Harleys, Hondas, Yamahas, BMWs, Suzukis, Kawasakis, Ducatis. This tank pad doesn't limit to just one manufacturer or model, which makes it a versatile option for many motorcycle owners. Measuring 6 inches wide, 8 inches tall, you can affix this to your tank for added protection from the rough materials on your clothing. The thermal molded vinyl resin material has a flush honeycomb-like design to give it a cool overall aesthetic. The adhesive is also claimed to be water resistant.
Team Blue Specific
Now getting to the manufacturer-specific options. If you can't tell already by the product image this tank guard is Yamaha specific. The carbon fiber look can give your bike some sporty character while you show off your brand loyalty. The image of the varying measurements will assist in giving you an accurate idea of how this will fit your tank so there won't be any sizing surprises when the product comes in the mail.
Protect Honda's Flagship
This tank pad narrows down the appropriate motorcycles a little further. The manufacturer calls out 2003–2015 CBR600RRs and 2004–2015 CBR1000RR as the specific models for this combo pack of tank and fuel cap pads. Although it may be a pretty narrow window of an option at least a key ring of a CBR is included. Talk about brand loyalty, this package is for model loyal.
Budget Friendly
This tank guard adds some dimension with its 3-D rubber pattern and adds a touch of aggressive style as well. Suitable for Suzuki sportbike models ranging from the GSX-R750 to the road-slaying Hayabusa, this pad will help protect the tank of whichever sportbike model you possess. The manufacturer also claims the tank pad is waterproof.