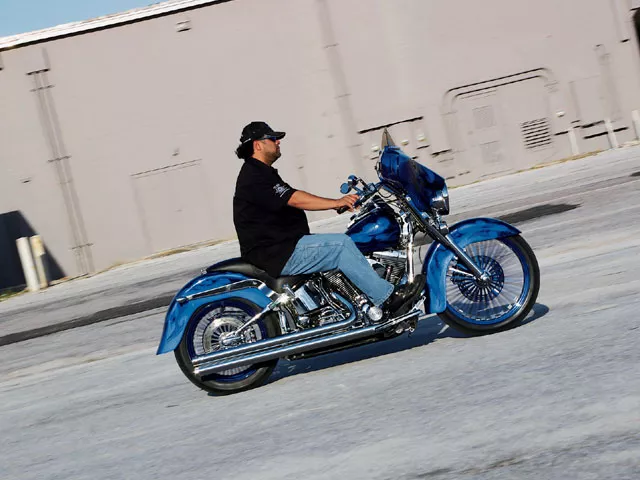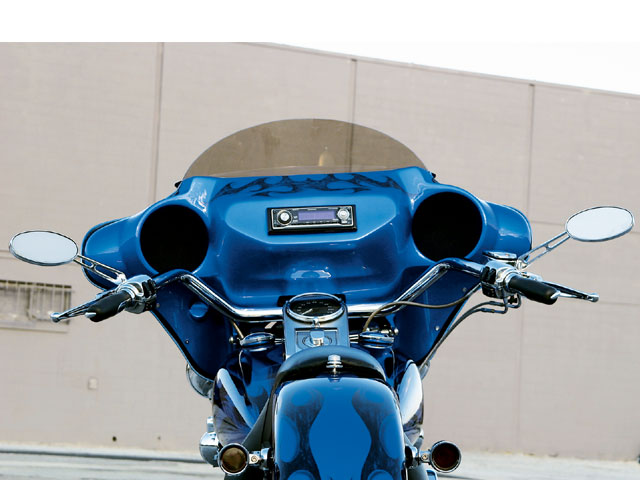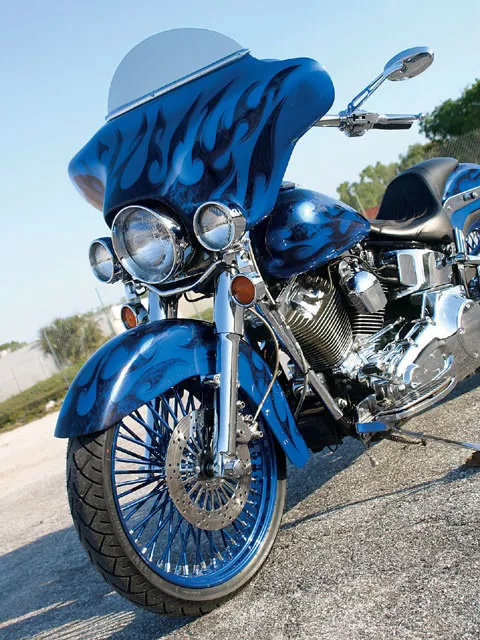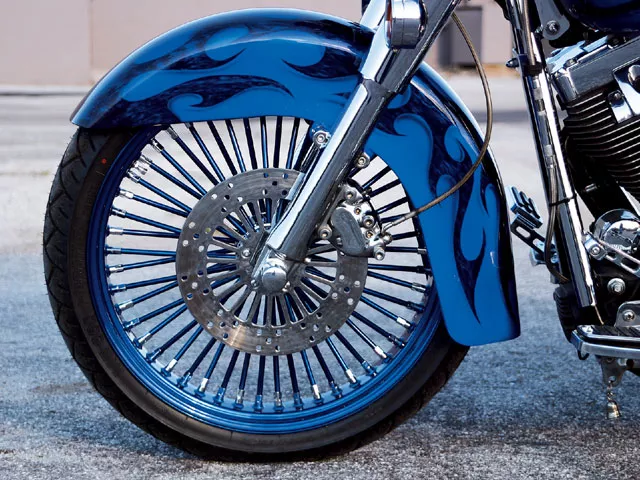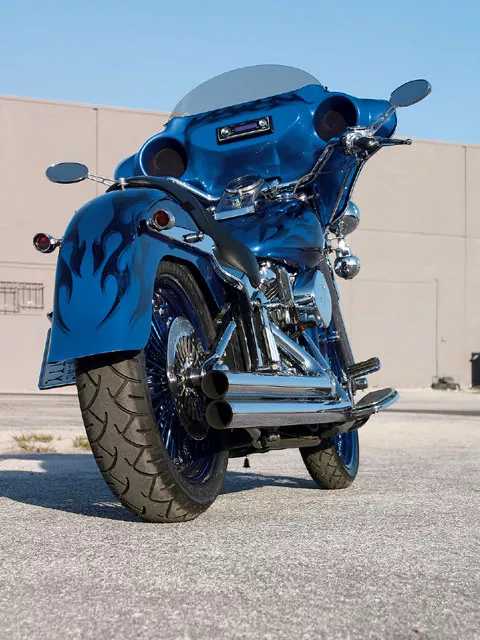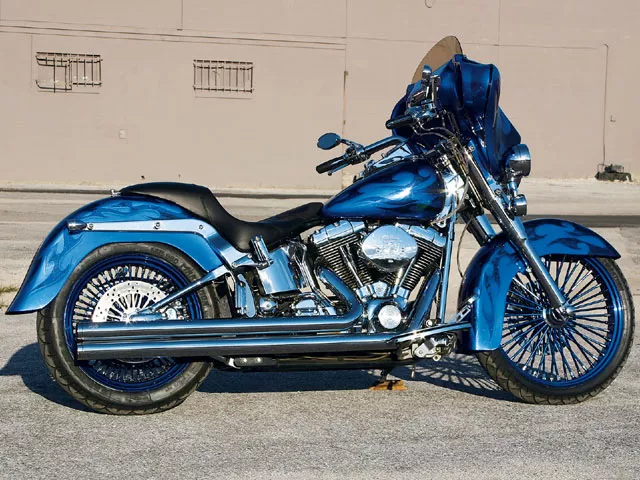 Here at HOT BIKE, we get a lot of rides-Harleys, hogs whatever you want to call them-submitted by our readers. Pick of the Pen is an opportunity to dedicate a few pages to our favorite readers-submitted bike each month. This month's Pick of the Pen is a little different. We came across the owner, Ray Castillo while in Daytona and found out he was a die-hard HOT BIKE fan, so we couldn't pass it up.
"Like most? It's not an old or young man's bike; it just fits me." Ray Castillo
This is what stuck out when we shot Ray's '03 Fat Boy in Daytona last year: fitment. When you think about it, that's what customizing boils down to: making your bike fit who you are. Whether it's looks, riding style, or your body type, the perfect fit is what we're all shooting for when we take a wrench to our scoots, and Castillo's was no exception.
He's a long-time rider, first-time builder. His two-wheeled love affair started when he was seven and his cousins sat him on an old Harley mini. That's all it took. From then on he loved motorcycles, enough so that when he grew up, he started Global Rider, his bike hauling business. Ray transports motorcycles all around the country. That's part of what got him in the garage tweaking his own machine.
For some of us, bikesmithing means starting from scratch, but in Ray's case, he started with a stock H-D. Not just any regular Big Twin but a used 100th Anniversary Harley Fat Boy. For some folks, changing a commemorative bike is sacrilege, but to others (like Castillo), what's a better tribute to Harley's history than personalizing it? The stocker was in the ballpark of what he wanted, so he wouldn't have to build an entire bike to get on the road. This being his first attempt at customizing a bike was also a factor; he felt better learning to crawl before running (that's his next project).
He tweaked it to his tastes. That meant sleeking it out, repainting it, and adding a few upgrades for long trips; nothing more, nothing less. Aside from a stage one hop up on the motor, he left the basic platform alone and focused on ride quality and aesthetics.
Since he planned on all day cruising, comfort was a must. Progressive Suspension's air tail was a good upgrade for its adjustability, but the Dragonfly fairing borders on baggerdom. It also gives him a stereo system; try finding that on a normal Fat Boy. With touring rigs in the spotlight, the modification isn't that surprising and Ray's taking it over the dresser line by adding bags as this goes to print. Road King bars were a better marriage to the wind breaker than the Fat Boy handles, so he switched those out as well.
In so far as the rest of the bike goes, it's all about style. "When I started out I wanted something different with lots of chrome," Ray said. He didn't go outrageous, though. The skin's stock, but he cleaned up the backside with sleeker Kuryakyn signals, taillight, and license rig. He also wanted the spoke look and got it with a set of Ride Wright wheels, the front being of the 21-inch persuasion.
Take a close gander at those spokes and you'll find out Ray really likes blue. Zoom out and you'll see he also likes tribal black flames. Both paint jobs came courtesy of Al and Danny Martinez. The dark pigment is a great offset to all the shiny stuff and makes it pop. It was also the hardest part of the makeover equation. Lining up the graphics for an even flow throughout a bike takes a keen eye and a practiced touch; throwing a fairing into the mix makes it even harder. Al and Danny worked it out, though. Maybe all those years of experience helped.
Ray's happy with his first foray into bike building. Over the last year he's added more, like the bags and a 200mm rear tire kit. This is just the beginning, though. His next project? "Something more slicked-out and raked," he told us. Whatever form it takes, we're pretty sure it'll fit him to a "T."
| | |
| --- | --- |
| SPEC SHEET | |
| Owner | Ray Castillo |
| Year/Model | '03/Fat Boy |
| Builder/Assembly | Ray Castillo |
| Engine Size | 88ci |
| Pipes | Vance and Hines Long Shots |
| Transmission | H-D |
| Gas Tank | H-D |
| Front Fender | H-D |
| Rear Fender | H-D |
| Front Suspension | Progressive Suspension |
| Rear Suspension | Progressive Suspension |
| Wheels | Ride Wright |
| Tires | Metzeler |
| Handlebars | H-D Road King Chubbies |
| Seat | High End |