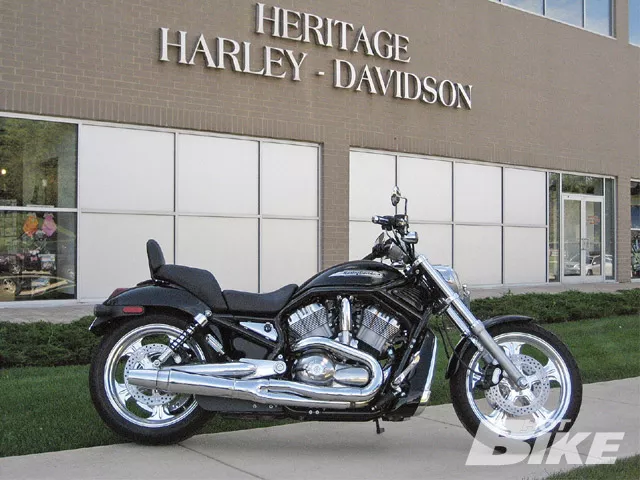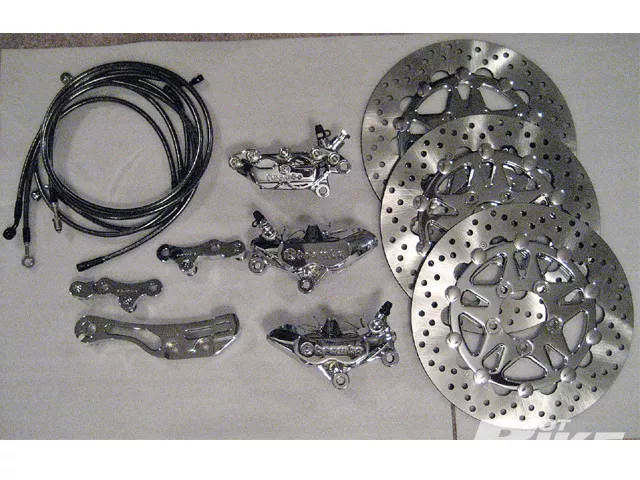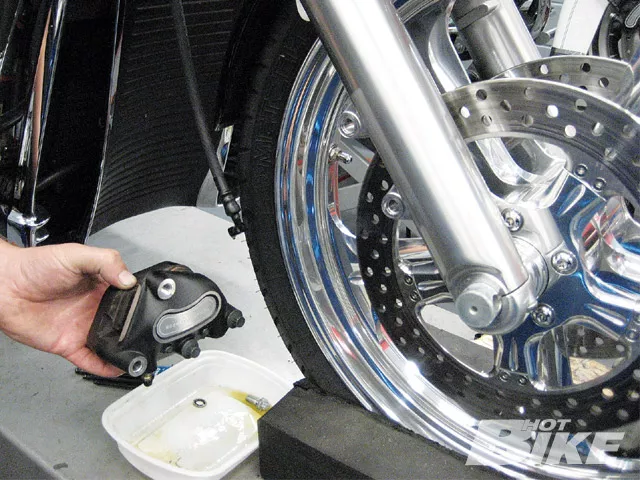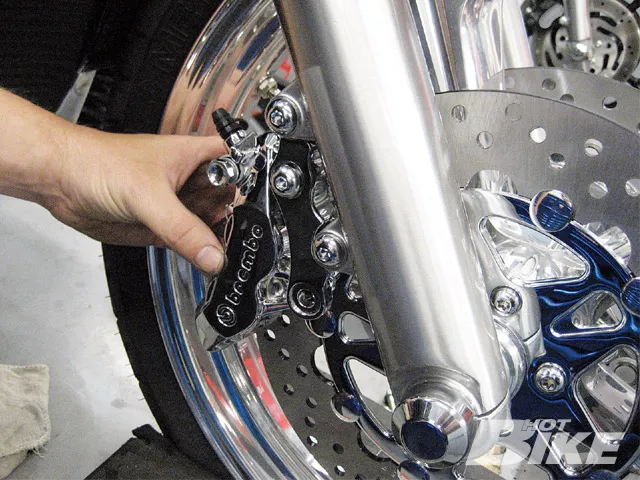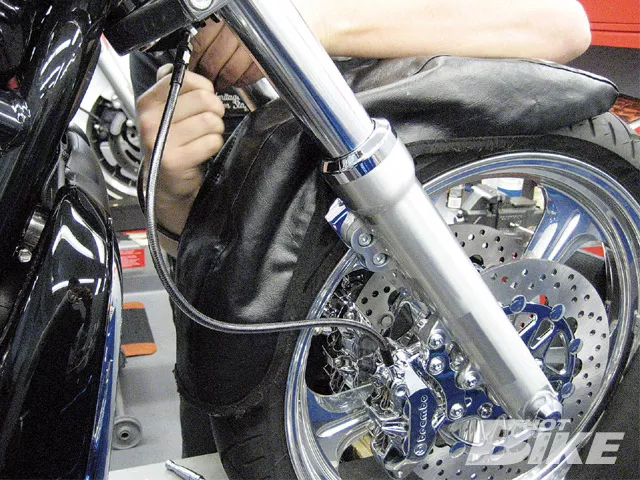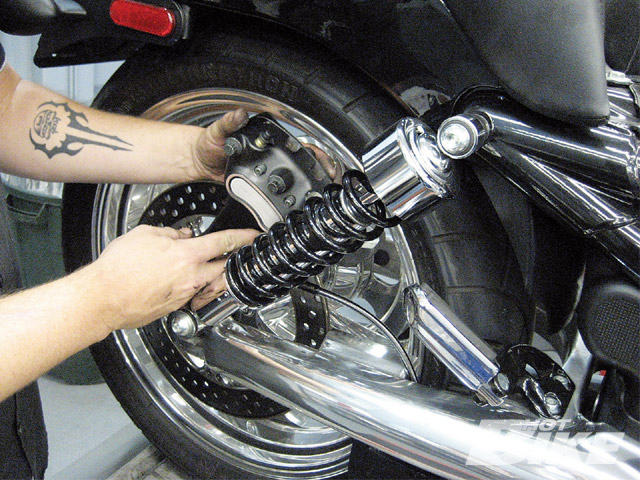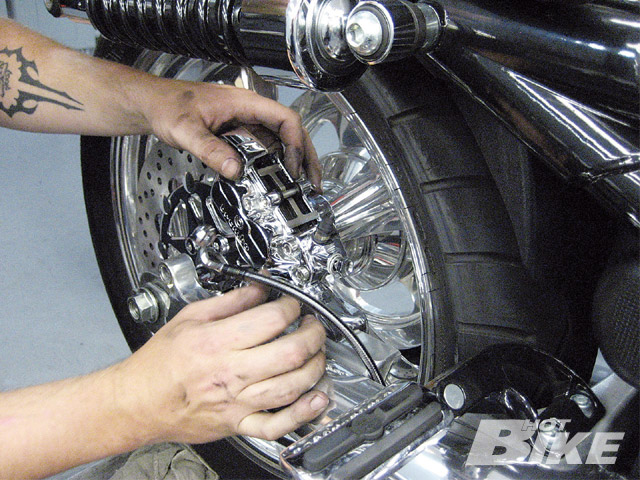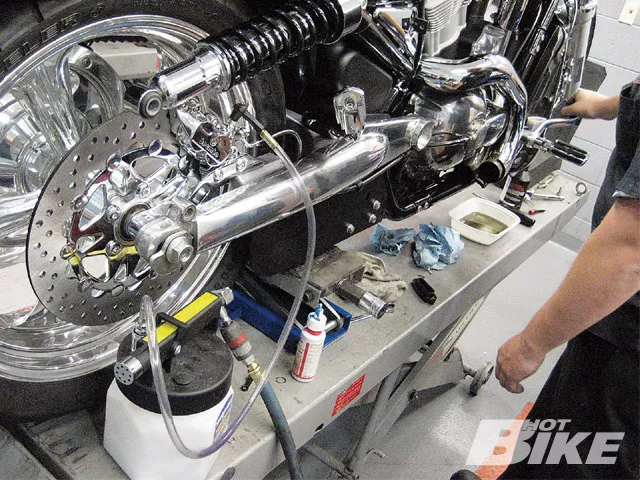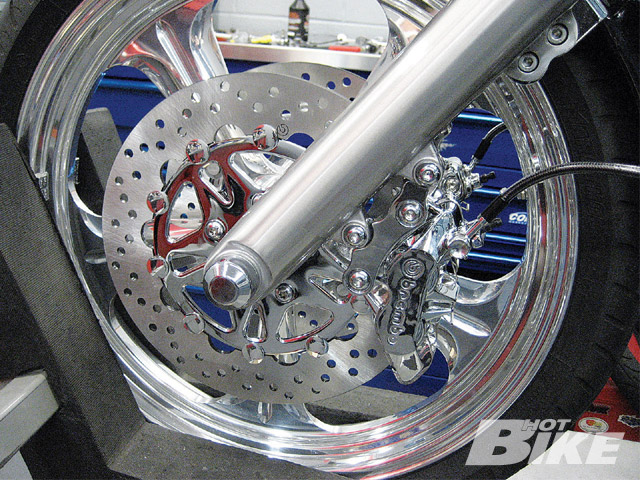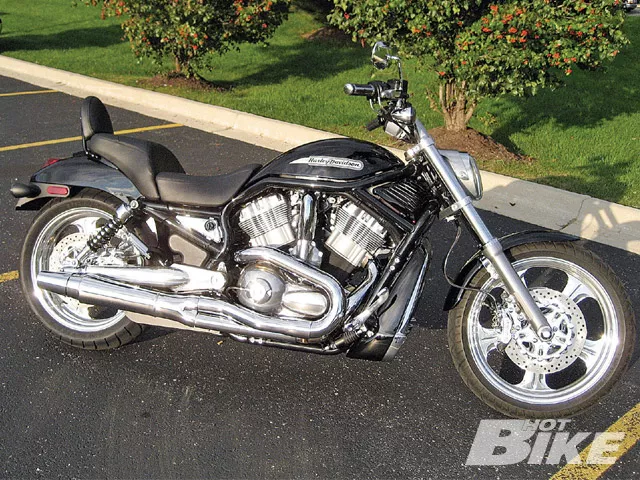 We all love to modify, improve, and customize our beloved two-wheelers. Most of what we do is for show and go, but how about for woah! (stopping)? We may throw a bunch of parts, time, and labor (not to mention cash) into making our bikes look better and go faster, but what about the braking system? What if we could not only add some trick-looking brake parts, but also at the same time add some potentially life-saving stopping ability?
When a car or motorcycle enthusiast thinks about top-of-the-line braking systems, the name Brembo will likely pop into his brain, and for good reason. Even H-D announced not too long ago that Brembo brake systems will be offered for certain new models (standard on all V-Rods in 2006). But maybe you own a bike that didn't come with a high-end braking system, what can you do? Well now, obtaining super bike-level braking is as simple as making a phone call to QTM, the U.S. importer for Brembo.
For this article, we selected a bike that certainly has the go: an '04 Harley V-Rod VRSCB. We were looking to get a huge improvement in braking performance with a new, complete Brembo brake system, but our goal also included greatly improving the look of the bike's existing brake setup. Heritage Harley-Davidson in Lisle, Illinois, took on our project with tech Mike Giblin doing the installation. Also a call to V-Shop in Auburn, Maine, got us a full set of black-pearl steel- braided lines complete with chrome banjos for the calipers at one end, and black banjos at the other end.